A novel high-performance lithium-ion battery (LIB) technology developed by a research team of Shenzhen Institute of Advanced Technology, Chinese Academy of Sciences (SIAT) went into mass production Tuesday, a major breakthrough expected to change the industrial pattern of LIB, Shenzhen Economic Daily reported yesterday.
The product, developed by the team led by Prof. Tang Yongbing, is the country's first LIB that features heat resistance, cold resistance, fast charging, low cost, and long life circle. Notably, this new battery works from -70 to 80 degrees Celsius.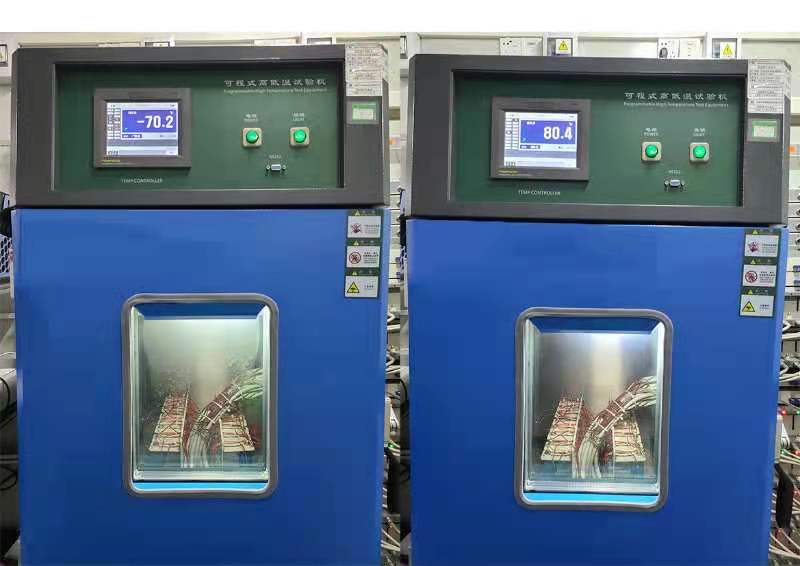 The battery is tested at extreme temperatures. Courtesy of the SIAT

The new battery achieved a successful mass production run. Statistics showed that up to 99.11% of the LIB production output met standards, while over 99% of all production processes met standards, the Daily reported.
LIB uses lithium ions as the key component of its electrochemistry. Due to its high energy density, long life, no memory effect and environmental friendliness, the Li-ion battery has been widely used in our daily lives.
However, conventional LIBs cannot work normally or safely below zero or above 50 degrees Celsius, thus limiting their usefulness.
Compared to conventional ones, the researchers said the new LIB, which uses new aluminum matrix composites developed by Tang's team, has a longer battery life since its energy density has grown by 13% to 25%. It shows outstanding fast-charging performance and can be fully charged in 20 minutes. It can also effectively prevent the generation of lithium dendrites under low temperature and overcharge conditions, thus improving safety performance.
Tang's team said this type of battery is expected to play a key role in the new energy vehicle market, as China's temperatures vary largely from region to region. Temperatures can be lower than -40 degrees Celsius in winter in North China and over 50 degrees Celsius in South China. The cold weather makes it harder to start electric vehicles, while hot weather poses fire risks.
In the future, the technology has the potential to be applied in photovoltaic power storage, household power storage, rail transportation, aerospace and aviation, and other scenarios in permafrost, tropical and subtropical regions.
China has now been the world's largest lithium battery consumer market for five consecutive years, according to a white paper recently released by China Center for Information Industry Development.
By the end of 2021, China's power battery production capacity accounted for about 70% of the global total. Additionally, six of the top 10 lithium battery manufacturers in the world were from China.