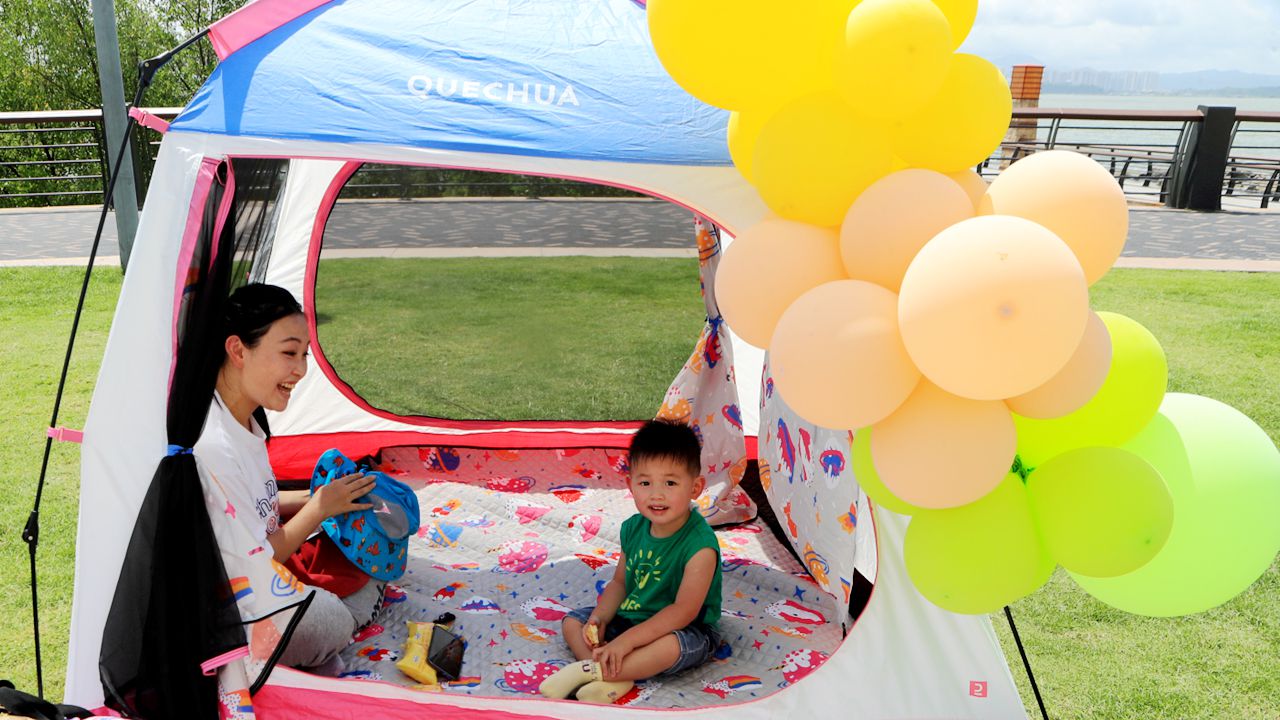 Visitors rest inside a tent at the camping event at Shenzhen Bay Park. Sun Yuchen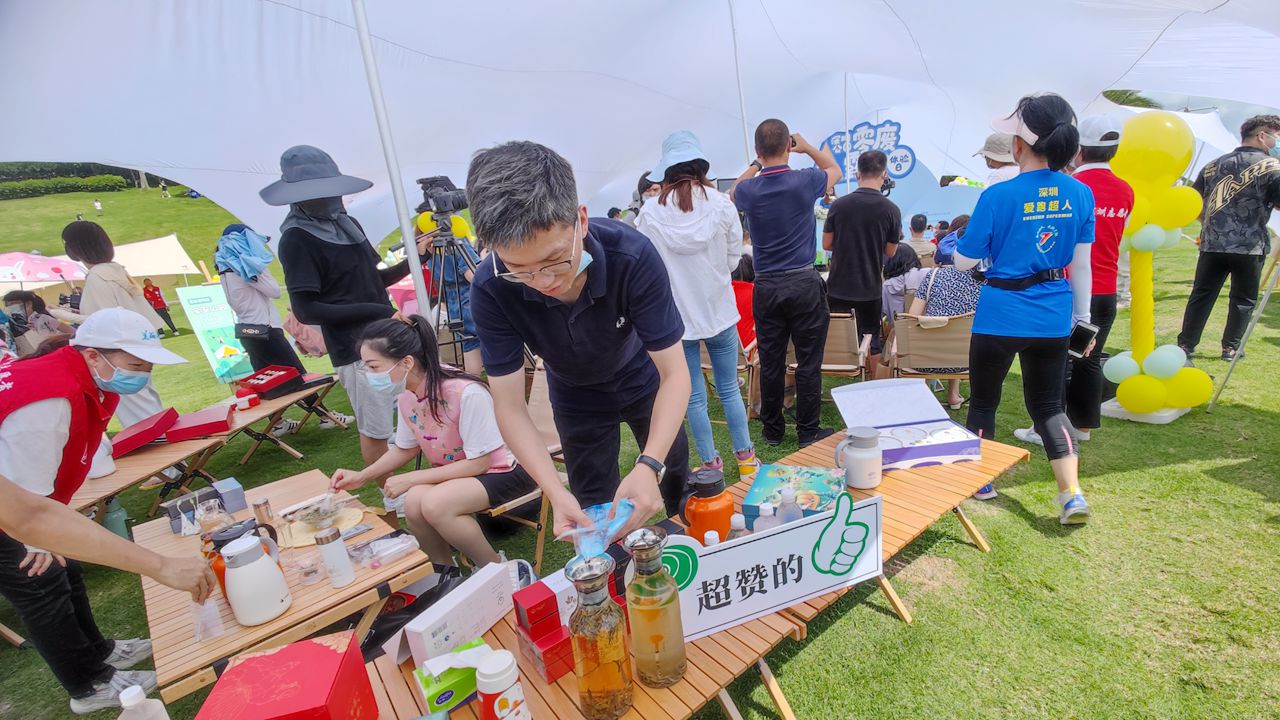 Visitors have snacks and drinks under a canopy at the camping event at Shenzhen Bay Park. Sun Yuchen

Visitors rest on picnic blankets at the camping event at Shenzhen Bay Park. Sun Yuchen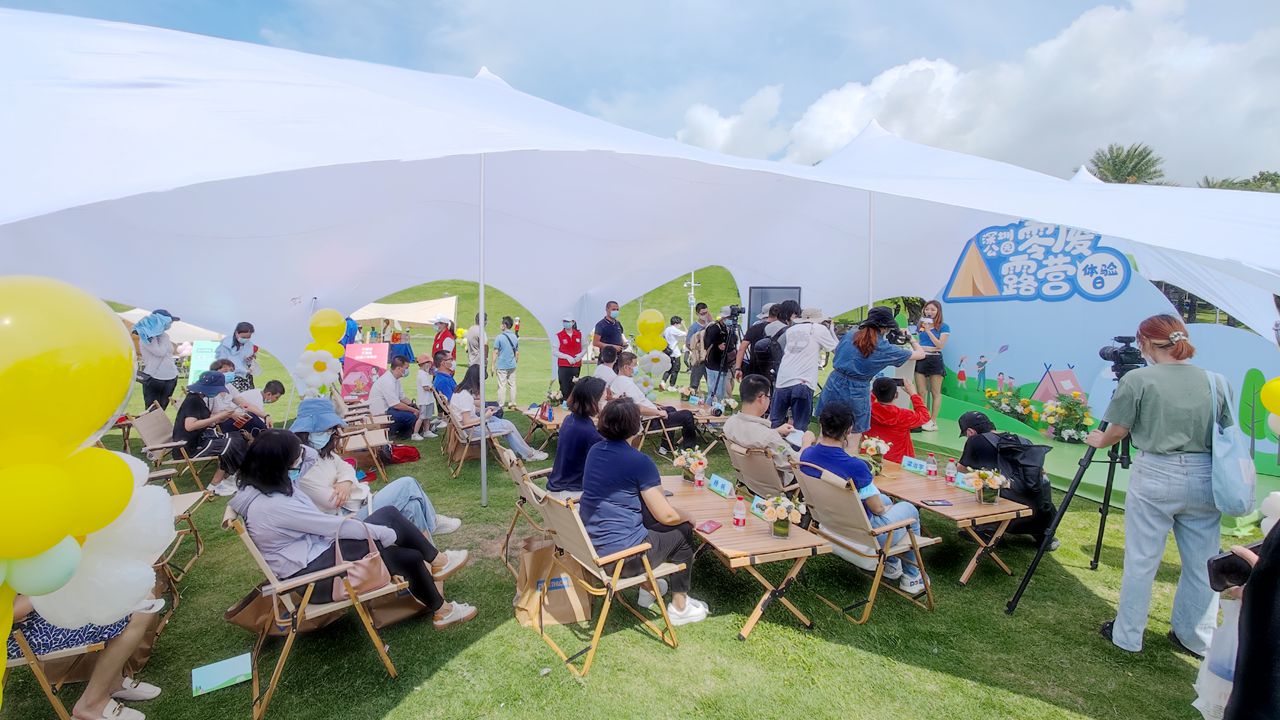 Visitors listen to event organizers introducing eco-camping tips under a canopy at a camping event Sunday at Shenzhen Bay Park in Nanshan District. The event was organized by Shenzhen's urban management authority to mark World Environment Day. Sun Yuchen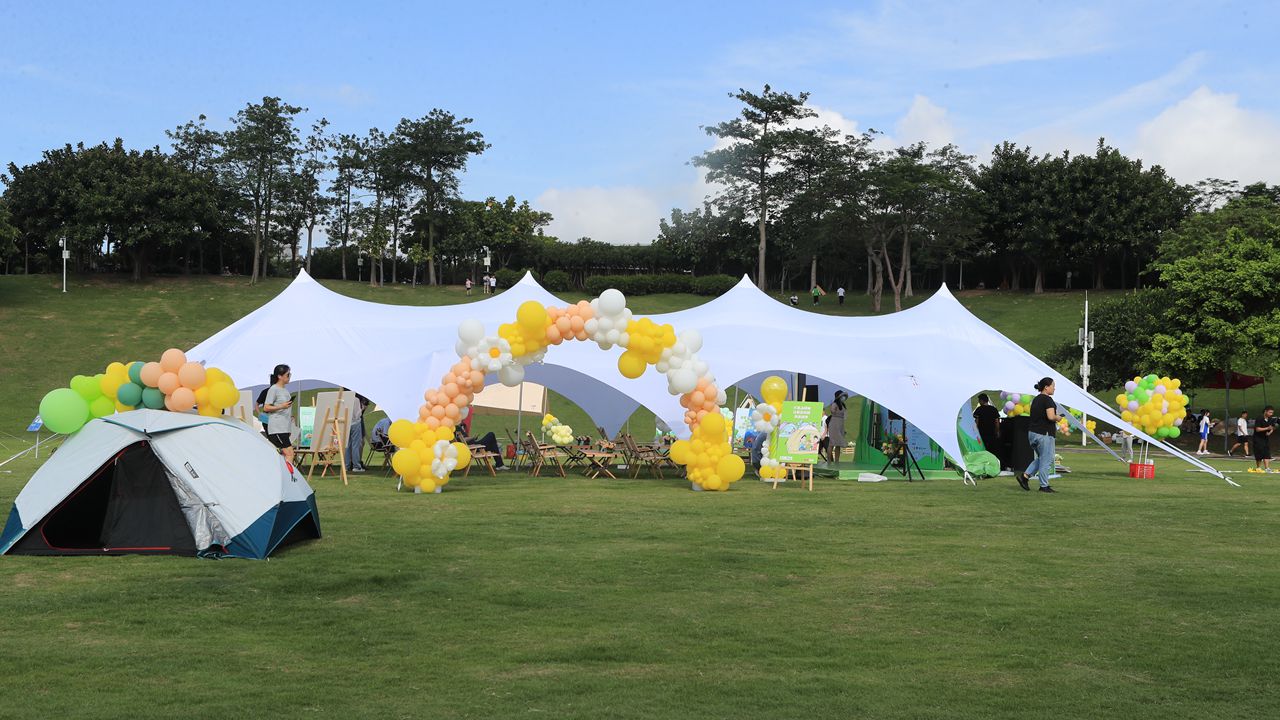 Visitors at the camping event at Shenzhen Bay Park. Sun Yuchen

In recent years, the number of people participating in camping has spiked as outdoor activity lovers look to break the monotony of life in the pandemic. More people camping to experience the beauty of nature is wonderful, but it comes at the cost of increased human impact, which is why eco-camping is very important.
On Sunday, Shenzhen's urban management authority promoted proper use of camping tents, protection of green spaces and garbage classification at a camping event at Shenzhen Bay Park in Nanshan District to mark World Environment Day. Many food, drink, sports, lifestyle and car brands gathered on the lawn to showcase their products, distribute free samples and introduce outdoor activities to visitors.
"Citizens are allowed to pitch tents in designated areas in local parks and a tent should be no larger than 5 square meters nor taller than 1.5 meters. We recommend citizens to buy standard-sized tents to make room for more visitors to enjoy nature together," said Liang Zhiyu, deputy director of Shenzhen Park Management Center.
"Cooking with fire is prohibited in tent areas in parks, hammocks are not allowed as they can damage trees, and campers should not stay overnight in parks," Liang added.
Currently there are more than 20 parks in Shenzhen offering designated areas for setting up tents. By going eco-camping, we get to enjoy nature and at the same time minimize the impact on the environment.