National model mediator dedicated to community.mp4
Wearing a black one-piece, a pair of kitten heels, light make-up and a Shenzhen community worker's iconic red vest, Lai Huiqin was conspicuous being surrounded by a crowd of fretful construction workers who desperately needed an answer to resolve their wage disputes May 31. They all pinned their hopes on Lai to mediate with the labor contractors and get their money back.
It was just a typical day for Lai's 20 years as a community mediator in Zhaoshang Subdistrict, Nanshan District. Lai told Shenzhen Daily in an interview that she has great faith and passion for mediation work and was happy to do her part to build a more stable and harmonious community.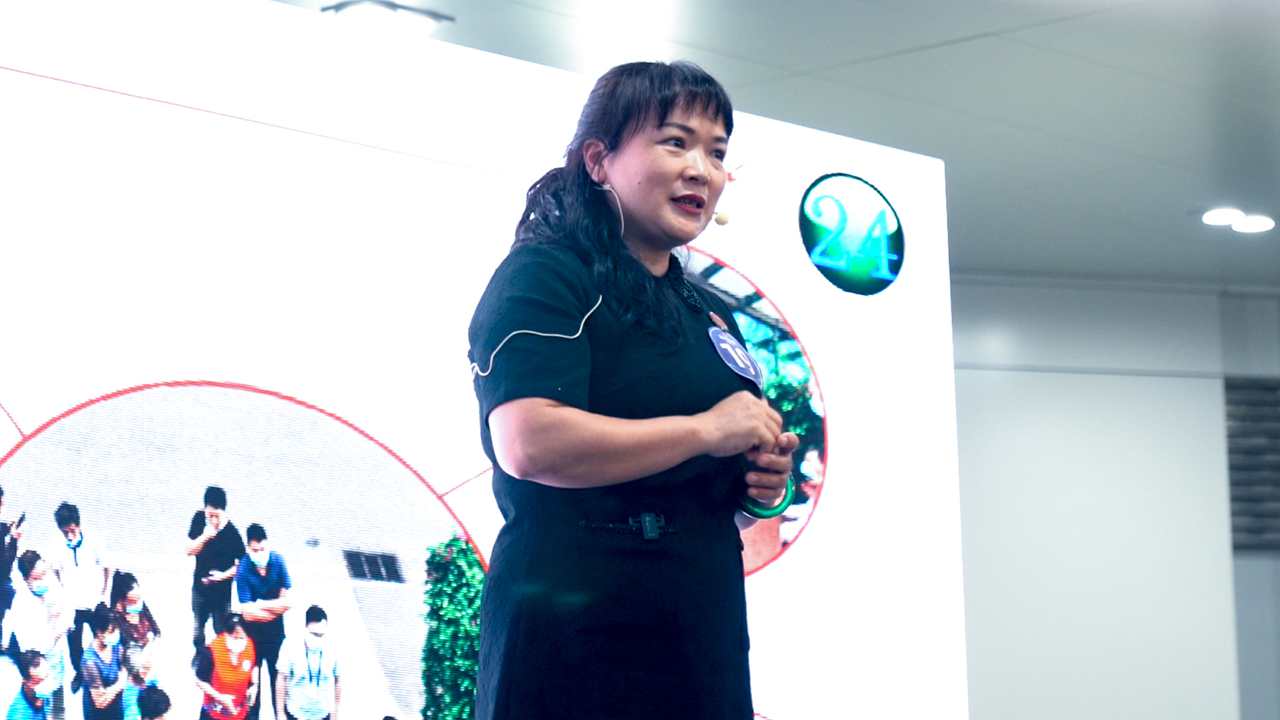 Lai Huiqin delivers a speech in the first "My Mediation Stories" speech contest hosted by Shenzhen Municipal Justice Bureau on June 2.

The 51-year-old, who is affectionately called "Sister Huiqin" by the community's residents to show their trust and respect, was rehired by Zhaoshang Subdistrict after she retired last December to head the "Huiqin Mediation Room," which is named after her.
During Lai's 20 years working in the community, she received over 130 thank-you pennants from residents for having helped the community avoid major petitions and criminal cases in the last three years. In 2020, the Ministry of Justice awarded Lai the title of "National Model People's Mediator."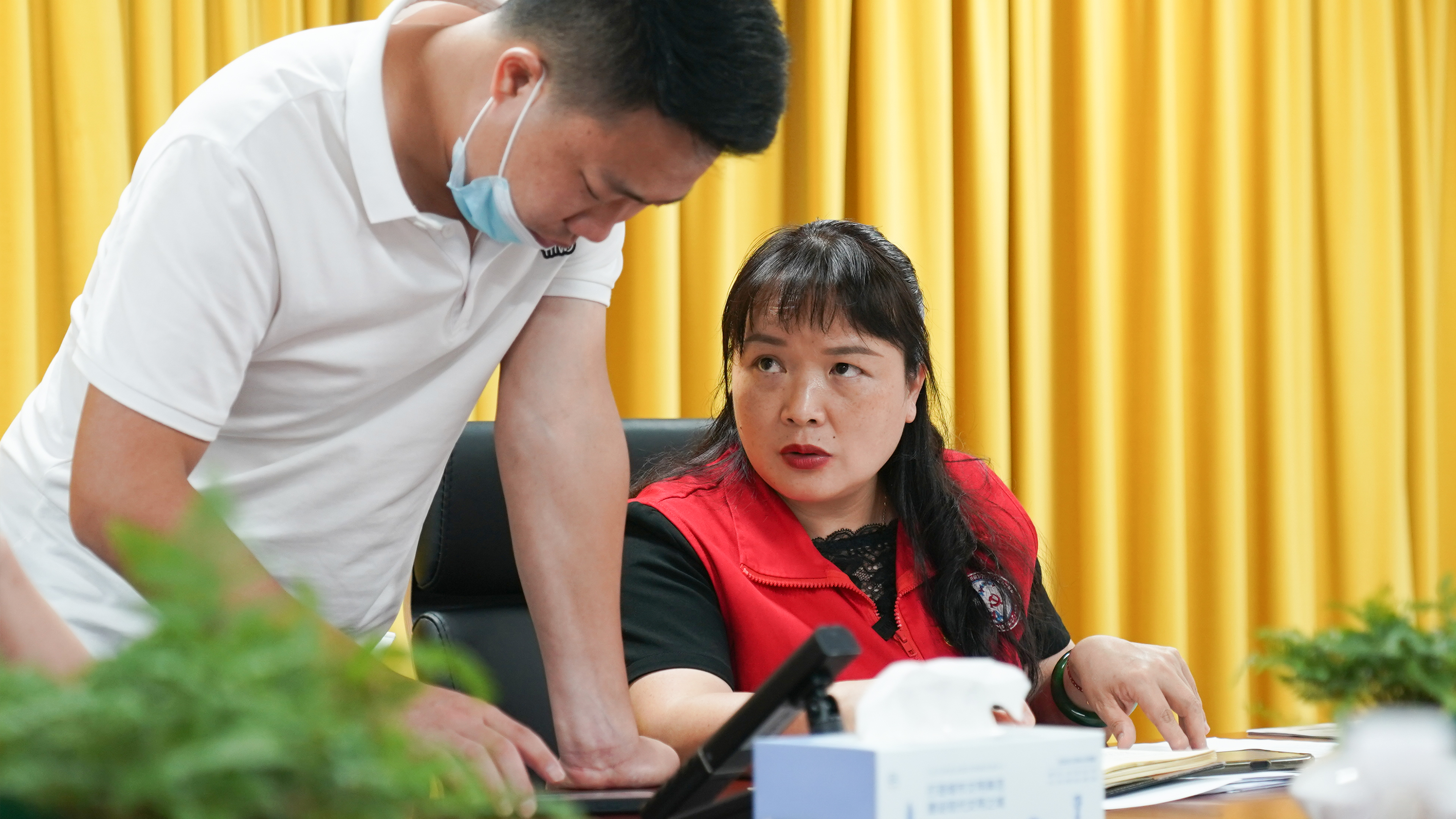 Lai Huiqin talks to a man when working to settle a dispute through mediation.

As Nanshan District's first mediation room named after an individual, since last December, the "Huiqin Mediation Room" has successfully resolved 56 major mass cases involving an amount of nearly 20 million yuan (US$2.98 million) and 739 people, and all of the disputes taken to her mediation room were settled through mediation.
Lai told Shenzhen Daily that she mainly deals with labor disputes, which are often complex and involve multiple parties. However, she said she is "always calm and undaunted" facing such circumstances. "I am an outgoing and optimistic person, so I can always stay quiet and calm when handling disputes," Lai said, adding that her veteran father also had a great impact on her in terms of the way of dealing with issues.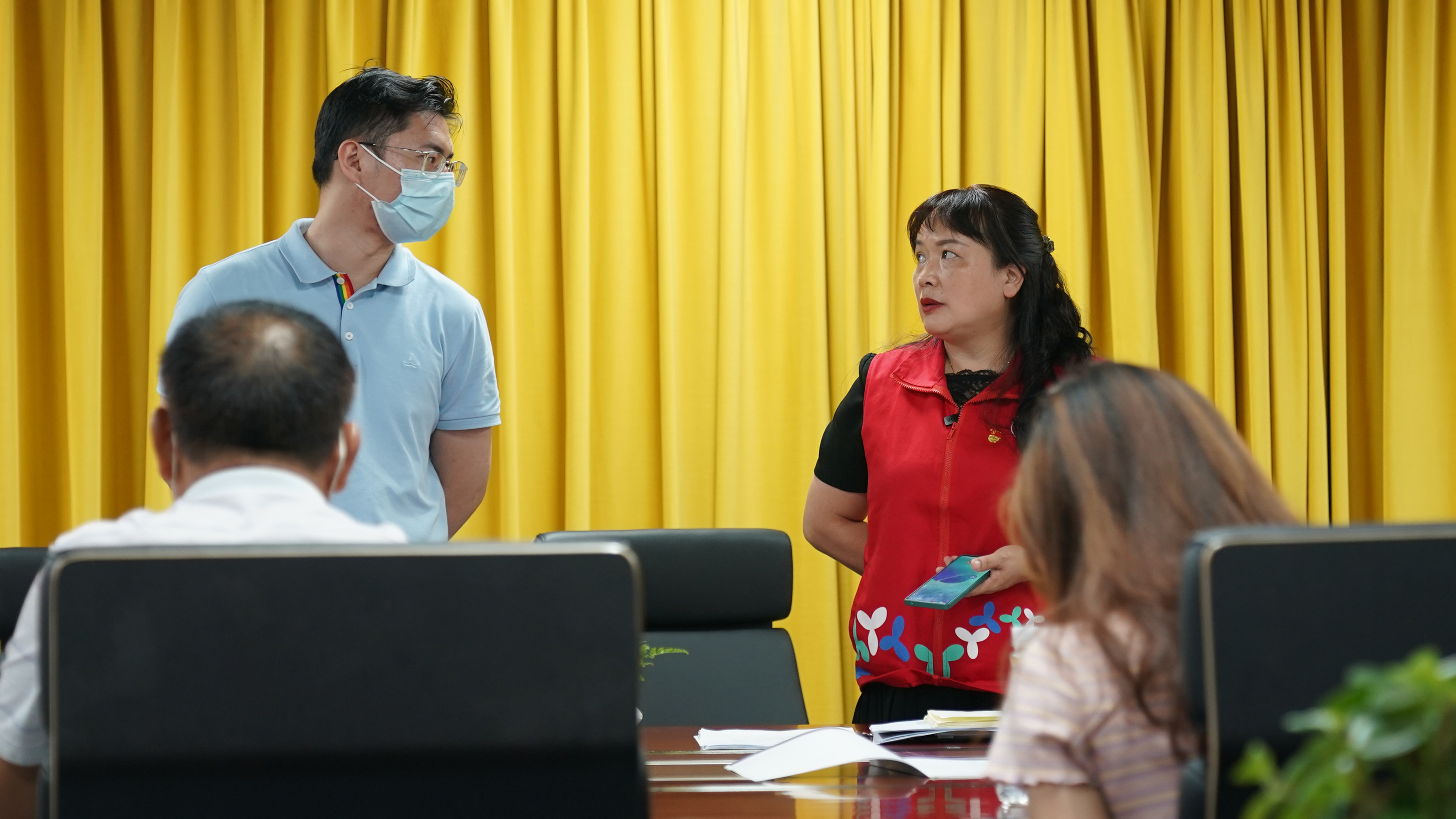 Lai Huiqin during a mediation session.

"My father used to be a soldier and he is my role model. Ever since I was a child, I started to see how composed he was when dealing with emergencies and accidents in the mine he used to work, and how he treated relatives of the victims involved."
Despite having no legal background, Lai has her own secrets to successful mediation. Lai said she always puts herself in others' shoes and is active to ask what people need. "I would ask what they want before their emotions take over and they start to behave irrationally. By asking them first, I want them to feel that someone is trying to help," Lai explained.
Lai Huiqin hosts a mediation session to help parties involved in a dispute to come to terms in the "Huiqin Mediation Room."

In face of irritable migrant workers who demand immediate solutions to their conflicts, Lai would treat them with snacks and drinks to try to pacify them and ask them to call her "Sister Huiqin" to open up their hearts. Additionally, Lai also tries to communicate with migrant workers in Hakka, Cantonese, Sichuan and Hunan dialects to show friendliness.
Lai believes that mediation is not a one-size-fits-all approach but should be adjusted for the parties involved. She cited an example of using her own experience to persuade two mothers to come to terms with each other when a kid's tooth was knocked off while playing with the other.
Lai Huiqin gestures during a mediation session.

When a negotiation comes to a deadlock in which all the parties are not willing to give way, Lai would talk with them separately and ask what their demands were to make things easier.
Lai told Shenzhen Daily that at "Huiqin Mediation Room," it's not just her who is making efforts, but her whole team including her section chief, colleagues and lawyers are doing their parts.
Lai said when she feels stressful, frustrated and exhausted at work, she would go jogging, window shopping, chatting with her son or cook to let off steam.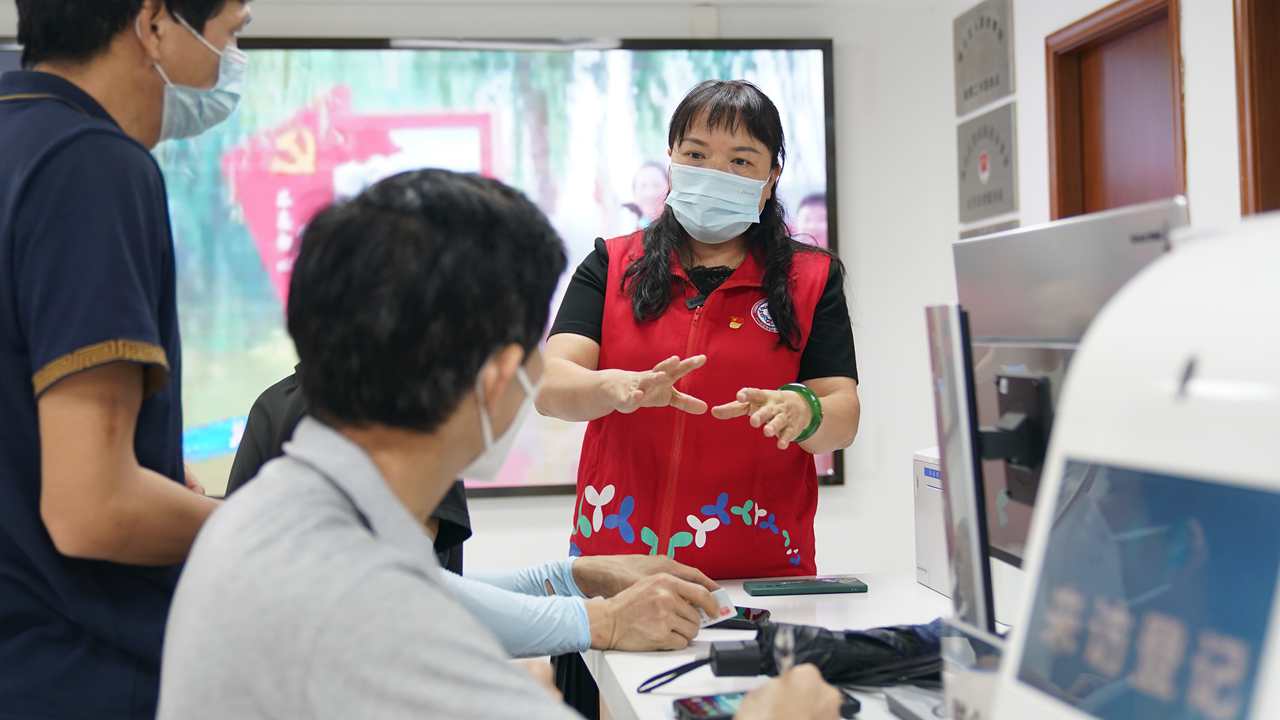 Lai Huiqin (R) talks to visiting residents in the "Huiqin Mediation Room."

In 1989, Lai came to Shenzhen from her hometown in the city of Heyuan, Guangdong Province. She has been working as a community worker in Zhaoshang Subdistrict since 2002. Lai said, as the head of "Huiqin Mediation Room," she will focus on nurturing a team of community mediators by passing on her experience and tactics to the younger generation, with an aim of resolving residents' disputes within Zhaoshang Subdistrict and contributing to the community's harmony and stability.