Protection of threatened tiger species — especially of the critically endangered South China tigers — has become a hot topic in the Year of the Tiger.
Six"tiger guardians," who include tiger breeders, scientists, architects, artists and international volunteers, marked the annual International Tiger Day on Friday night through sharing their insights and experiences on why South China tigers become critically endangered and what has been and will be done to protect them at a story-sharing event held at the South China Tiger Breeding and Research Base in the city of Shaoguan in northern Guangdong Province.
The six speakers at the story-sharing event were commended as the"Guardians of South China Tigers" by the management office of the Guangdong Yuebei South China Tigers Nature Reserve in Shaoguan and the Shenzhen Project Care Foundation, which hosted the event.
According to Tong Qiao, secretary general of Shenzhen Project Care Foundation, the foundation and China Ping An Group have already raised1.86 million yuan (US$275,838) from donation of over15,000 people from a fundraising event on the protection of the South China tigers which was launched during this year's Spring Festival.
Participants pose for a photo at the gate of the South China Tiger Breeding and Research Base in Shaoguan City, northern Guangdong Province, on July 29 before a story-sharing event on protection of tigers began. The event marked the International Tiger Day, which falls on July 29 every year. Lin Songtao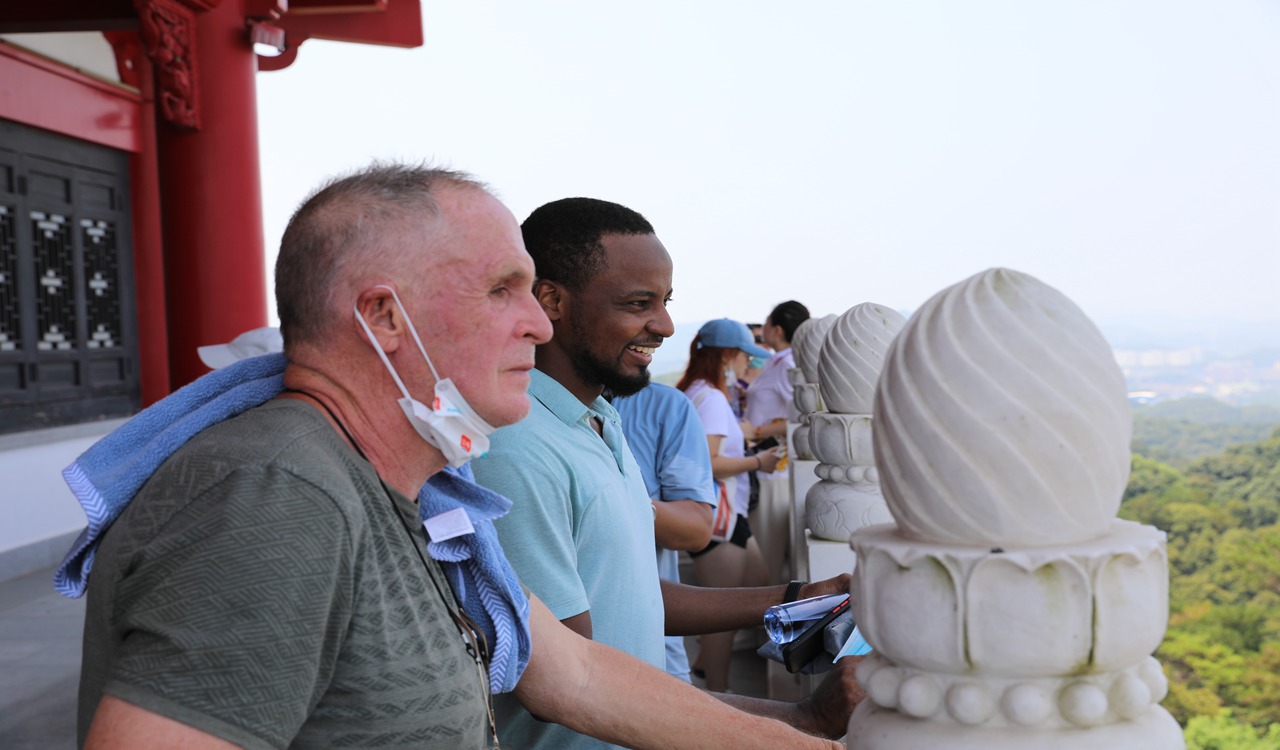 Participants of the event take a tour in Shaoguan. Lin Songtao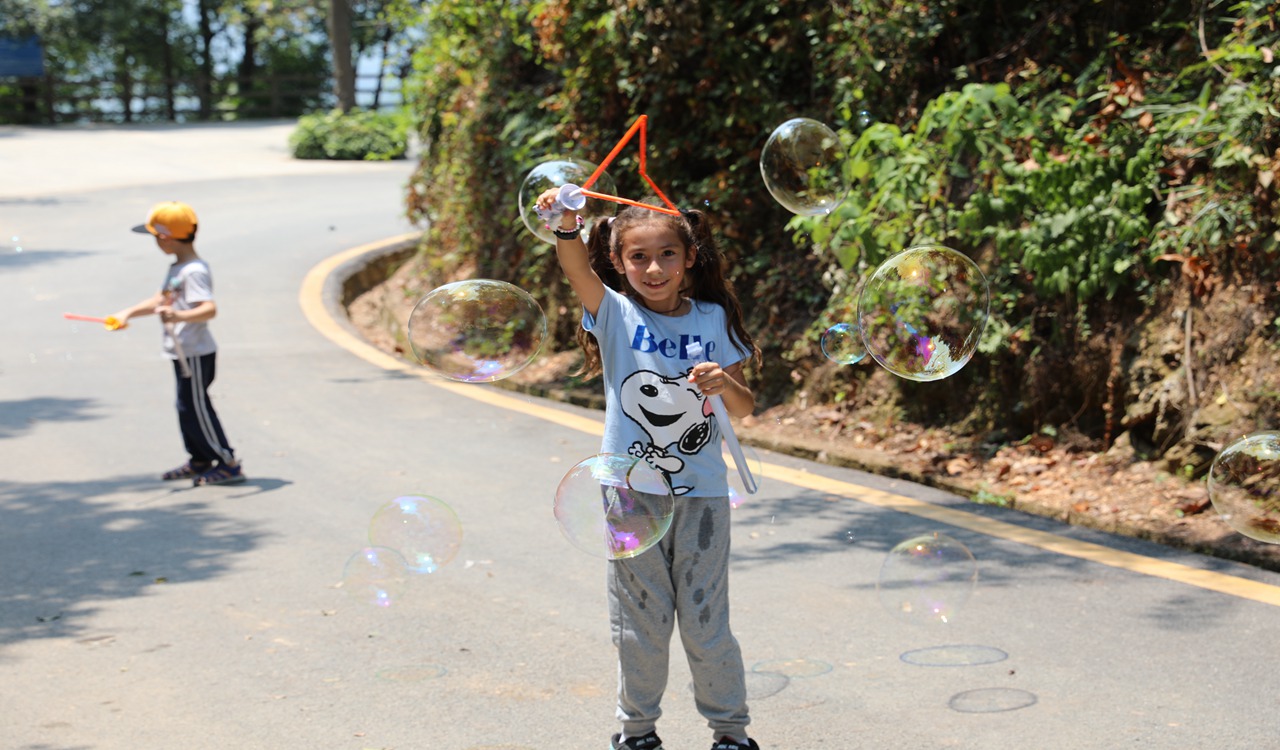 Daughter of Jesse Guimaraes (F) in a tour to Shaoguan National Forest Park.
Patricia Raharizanany Avotriniaina from Madagascar (L) poses for a photo with a tiger sculpture at the base. Lin Songtao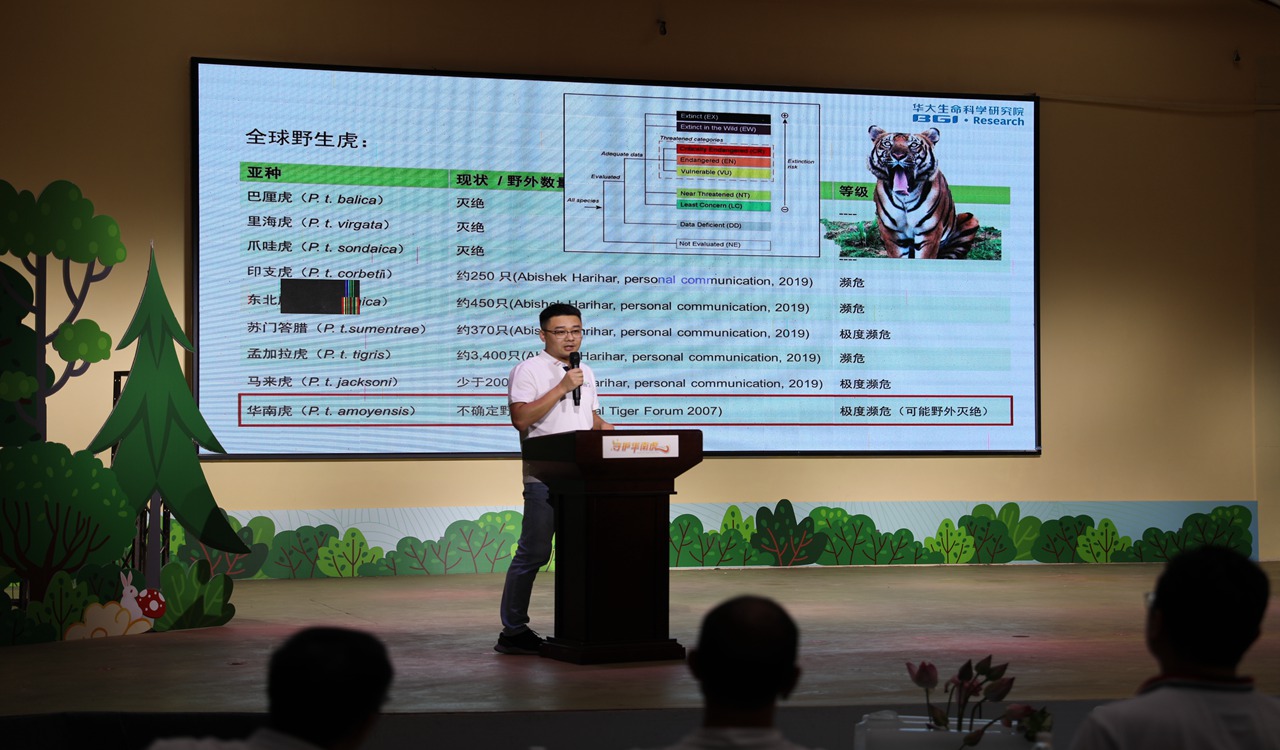 Lan Tianming, head of a research group on the genome of endangered animal species at BGI Research, gives a speech on gene management of South China tigers on July 29. Wang Haolan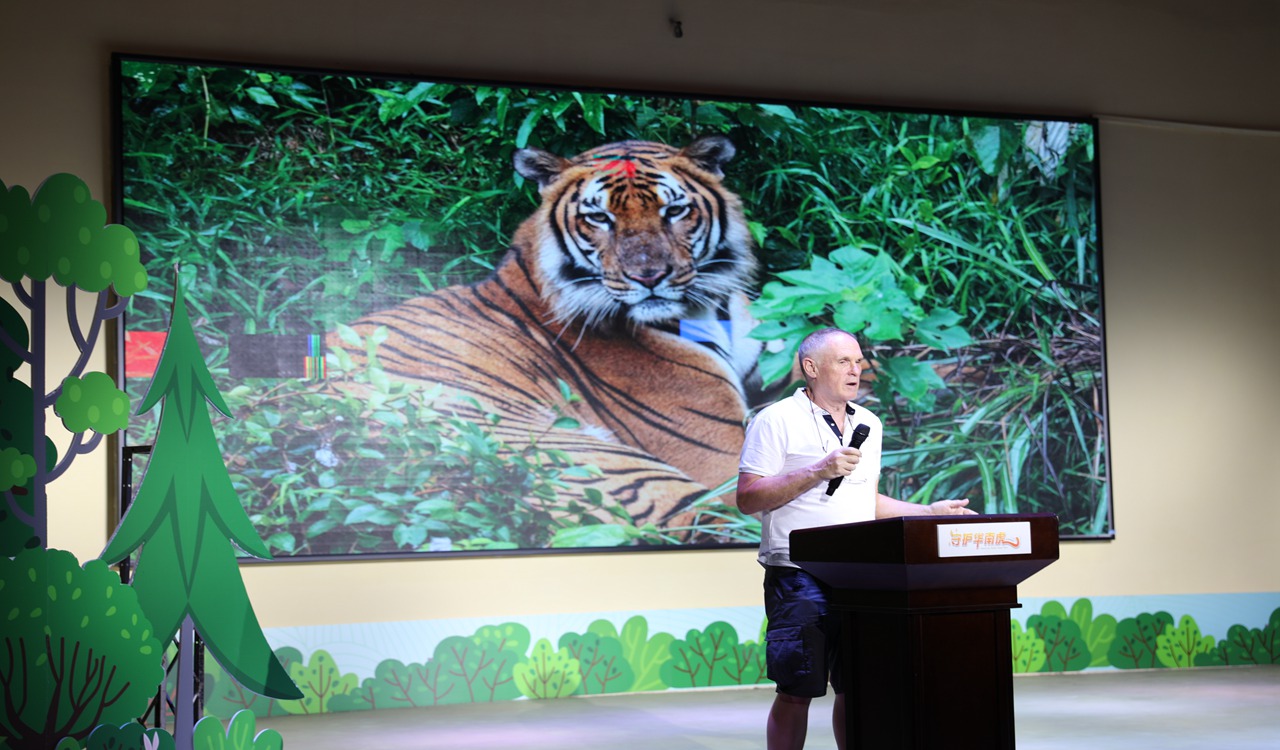 Thomas Edison Harvey shares his stories of encountering South China tigers. Lin Songtao
A total of seven representatives, including the six speakers of July 29's story-sharing event, are commended as the "Guardians of South China Tigers" by the host of the event. Lin Songtao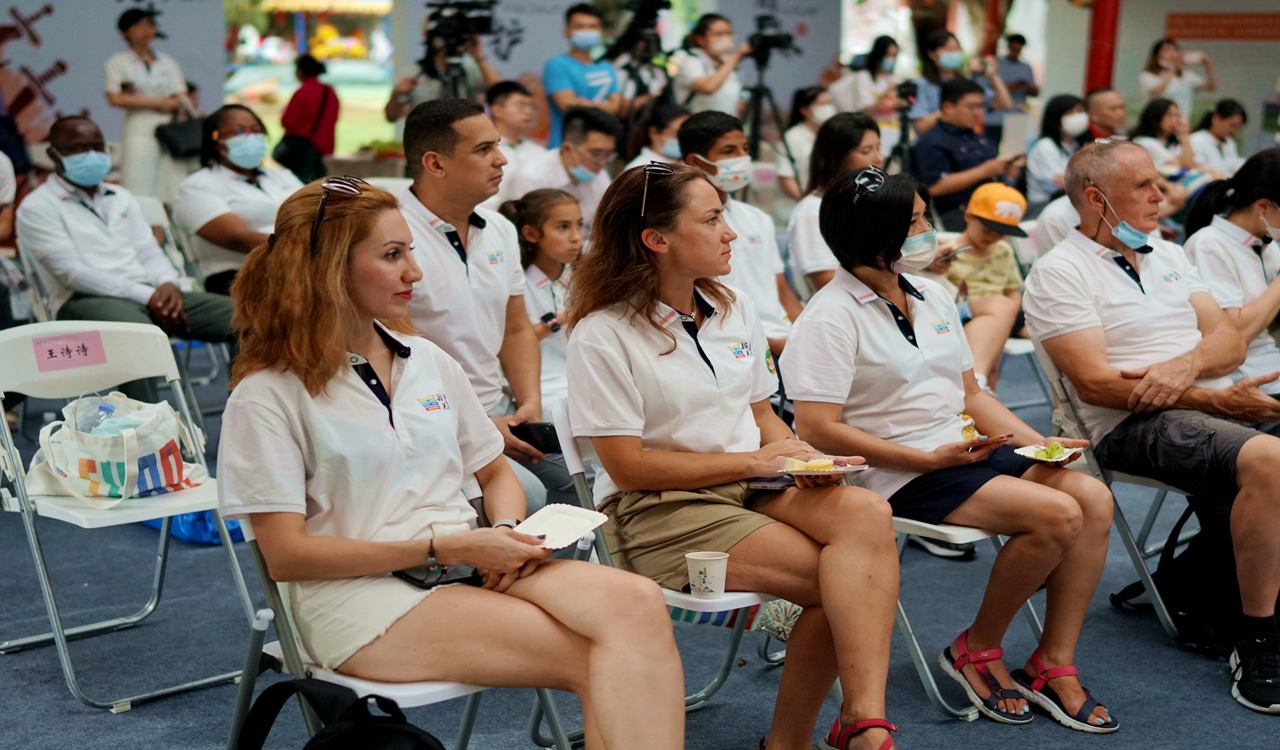 Participants at the story-sharing night. Wang Haolan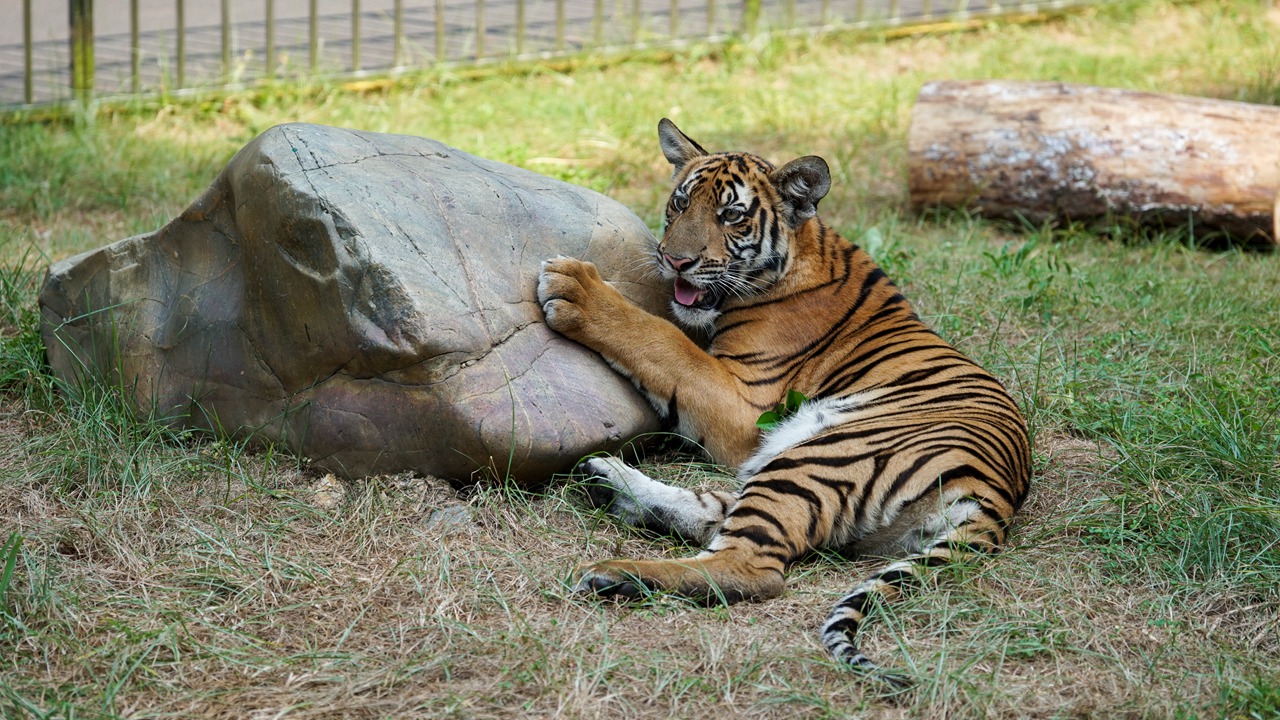 A female South China tiger cub. Wang Haolan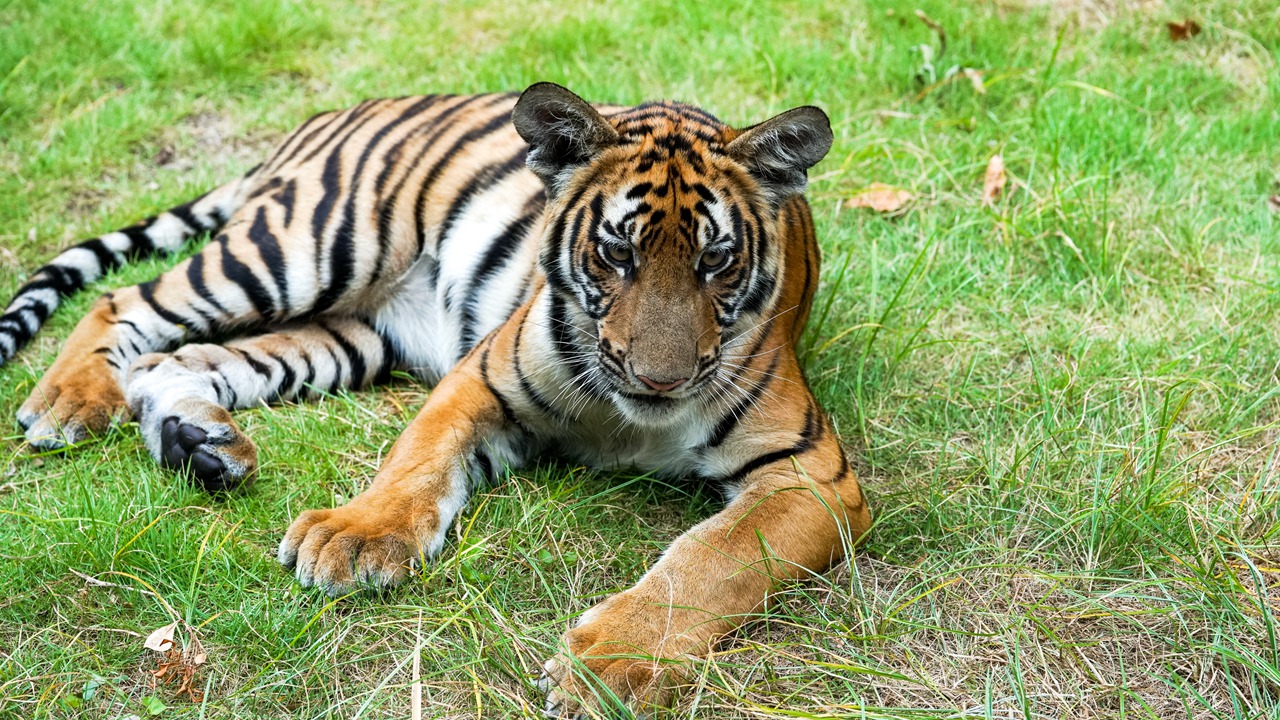 A female South China tiger cub. Wang Haolan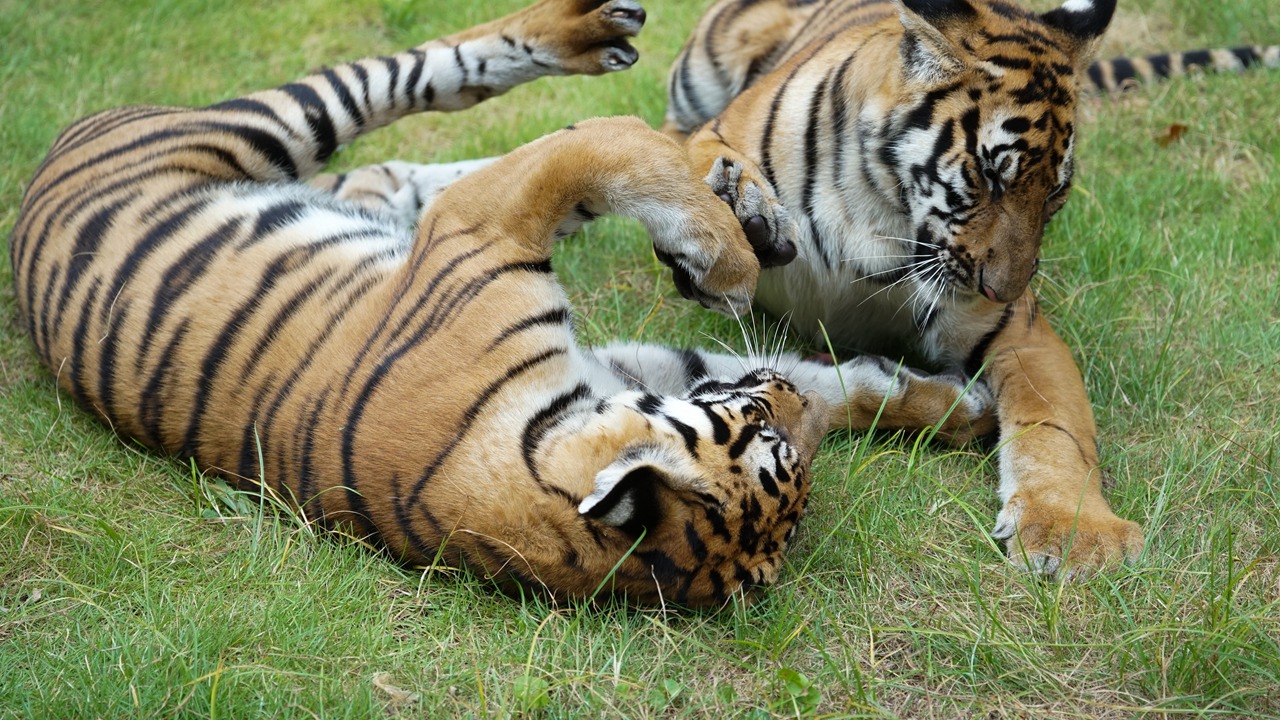 Female South China tiger cubs Lianhua and Furong delight the visitors at the South China Tiger Breeding and Reserarch Base in Shaoguan. Wang Haolan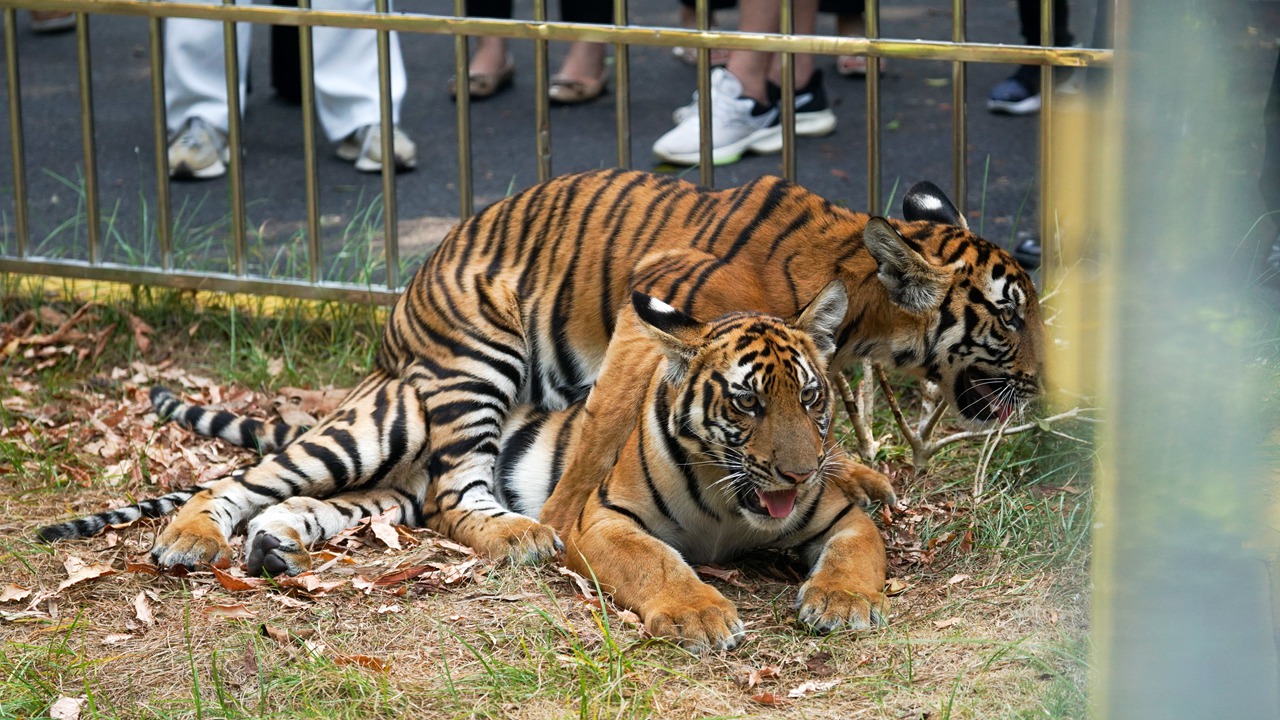 Female South China tiger cubs Lianhua and Furong in a playful spirit. Wang Haolan