Tiger Pan.mp4
The latest trend in coffee consumption among Chinese young people may come from a collaboration between two of the biggest names in China's beverage industry, Luckin Coffee, a 5-year-old coffee chain, and Coconut Palm Group, a 34-year-old coconut juice brand.
The collaboration has created Coconut Cloud Latte — a coconut milk latte. It was launched April 11 with cup sleeves and paper bags that went viral on social media, as many commented that they loved the "gaudy but cool" style of the packaging.
The mastermind behind the design is Pan Hu, more commonly known as Tiger Pan, a Shenzhen-based award-winning designer whose customers include the most well-known Chinese consumer goods brands, such as Mengniu, Tsingtao Beer, Bestore and many others, as well as the United Nations Postal Administration (UNPA) and the Joint United Nations Program on HIV/AIDS (UNAIDS).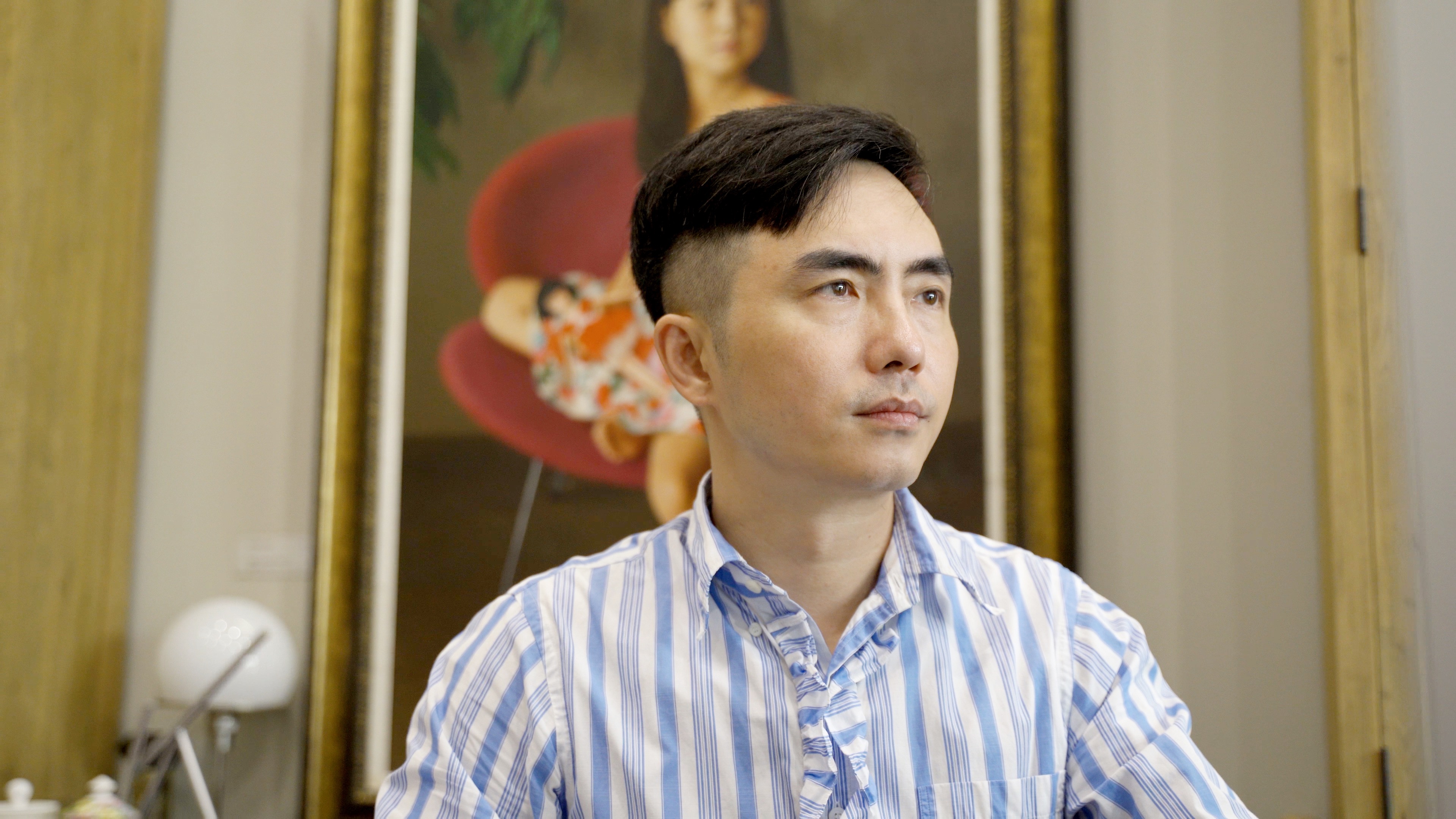 Tiger Pan receives an interview with Shenzhen Daily on March 31. Lin Jianping
Born in Wuhan, Hubei Province, in 1973, Pan developed a passion for painting at a young age. In 1992, he was admitted to the Central Academy of Arts & Design, currently known as the Academy of Art & Design of Tsinghua University. After graduating in 1996, he came to Shenzhen and became a professional designer.
In Pan's opinion, design has a commercial nature, and the principal goal of packaging design is to help his customers win a bigger market.
The craze for Coconut Cloud Latte is a testament to his idea. Last year, the most popular product of Luckin Coffee was its Raw Coconut Latte (also a coconut milk latte), of which more than 100 million cups were sold in less than a year. The product was launched April 12, 2021, and more than 420,000 cups had been sold as of May 31, according to Luckin Coffee. But the number still paled in comparison with the sales of this year's Luckin celebrity. According to official data released by the coffee chain, a total of 660,000 and 4.95 million cups of Coconut Cloud Latte were sold respectively on the first day and during the first week of sale.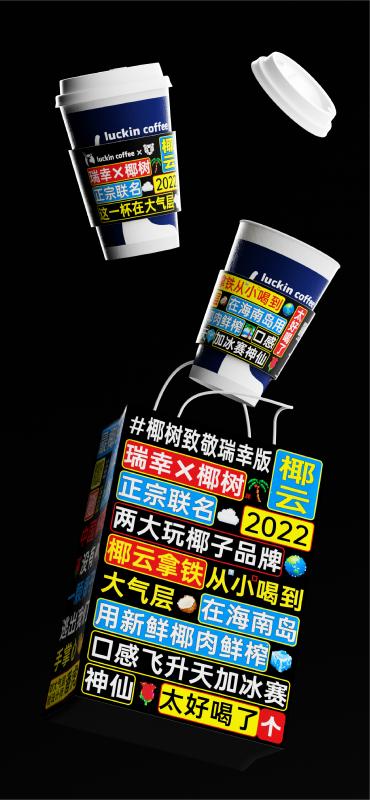 The cup sleeve and paper bag for Coconut Cloud Latte. Courtesy of Tiger Pan Packaging Design Studio

In the design of Coconut Cloud Latte, Pan decided to further accentuate the original style of Coconut Palm while bringing in something new. He highlighted key elements of Coconut Palm's original design and added more present-day elements such as bullet comments, pixel-art icons and emojis. The design turned out to be a success. On April 19, Luckin Coffee said on its Weibo account that they nearly run out of the paper bags and decided to share the source files of the design for free.
The Luckin-Coconut Palm collaboration is just one of Pan's works that help his customers pave the way to a bigger market. In 2020, Pan and his team were entrusted by Tsingtao Beer to work on a new packaging design for its white beer series.
Pan and his team came up with a blue-and-white design featuring illustrations inspired by a Gold Certificate won by Tsingtao Beer from the 1906 Beer Championship in Munich. The design not only received three international awards, including the Platinum A'Design Award in 2021, the Red Dot Design Award in 2020 and the Gold Winner award of Muse Design Awards in 2020, but has also been welcomed by consumers. Over the past month at Tsingtao Beer's official T-mall shop, the monthly sales of the white beer with new packaging doubled compared with those using old packaging.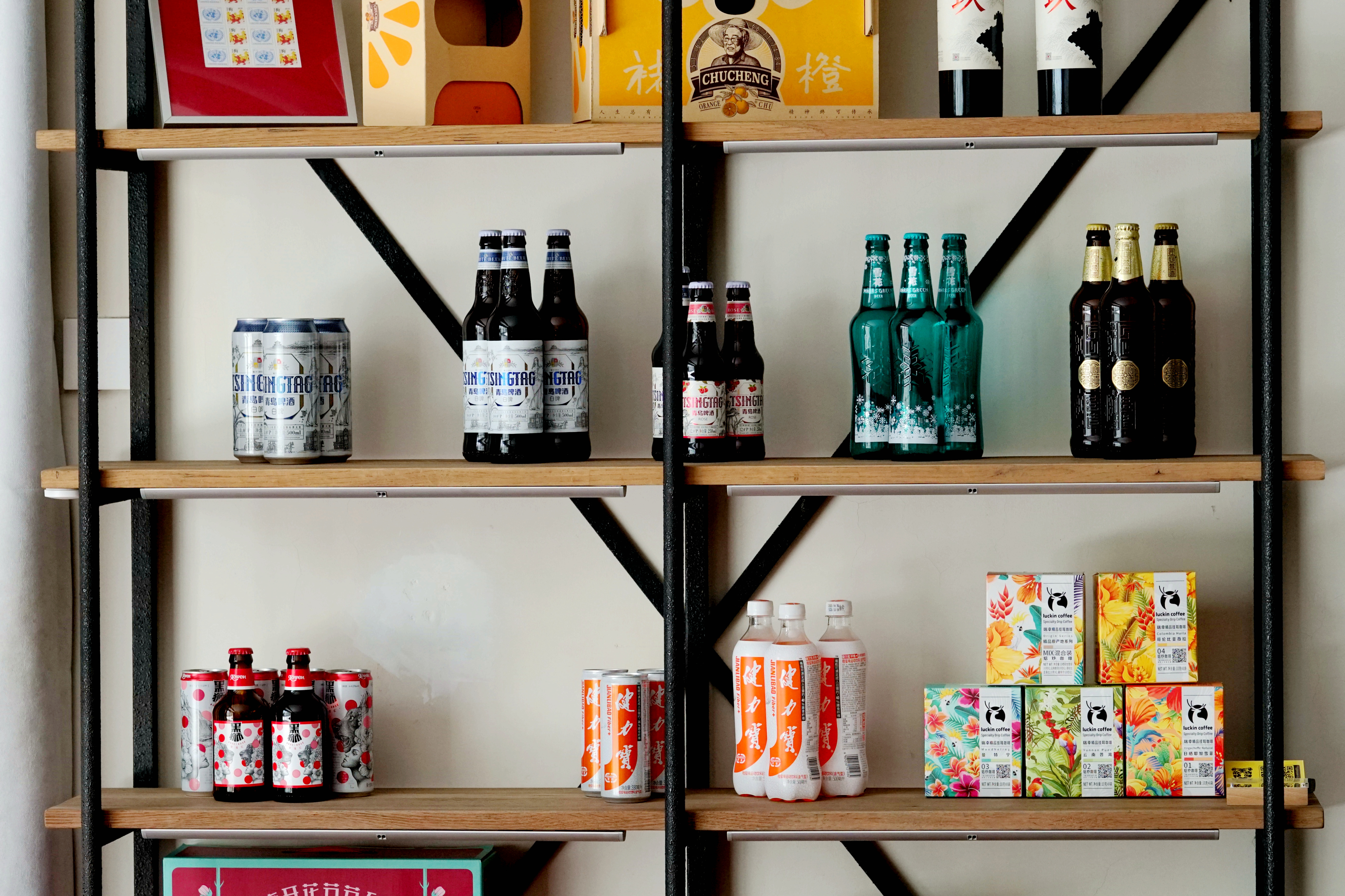 Some of the designs by Tiger Pan, displayed in his studio in Nanshan District. Wang Haolan
During a recent interview with Shenzhen Daily, Pan attributed his success not only to his personal efforts, but also to "a change in the environment," or "the growth of the value of design" in China.
When Pan came to Shenzhen at the age of 23, he was revved up for doing something great. Before long, however, he got frustrated in the reality that design was unvalued in this blooming southern Chinese city.
"Back then, design was almost of no value here," Pan said. "People just needed someone who could arrange the layouts for leaflets handed out in Huaqiangbei. Nobody valued your opinions. There were many times when I decided that I should go back to Beijing."
Despite his frustration, Pan stayed and found his opportunity in the city. He started a company in design and advertising in 2000 and spent around 11 years to develop it into one with four branches across China. As the runner of a big business, Pan found himself too busy to spare time for creation. In 2012, he decided to leave the company, set up a small studio and once again devote himself to design.
Pan's studio in Nanshan District. Wang Haolan
In 2016, China's legendary businessman Chu Shijian, who started up a new fruit business at the age of 74 after his release from imprisonment, contacted Pan and asked him to work on a packaging design for his orange brand known as Chu Cheng. The design, which claimed four international awards, was Pan's first packaging design for consumer goods, and a beginning for the designer to work for China's consumer goods brands.
Back then, Pan observed a consumption upgrade in China, which came along with increasing attention to design and the possibility to realize the true value of packaging design.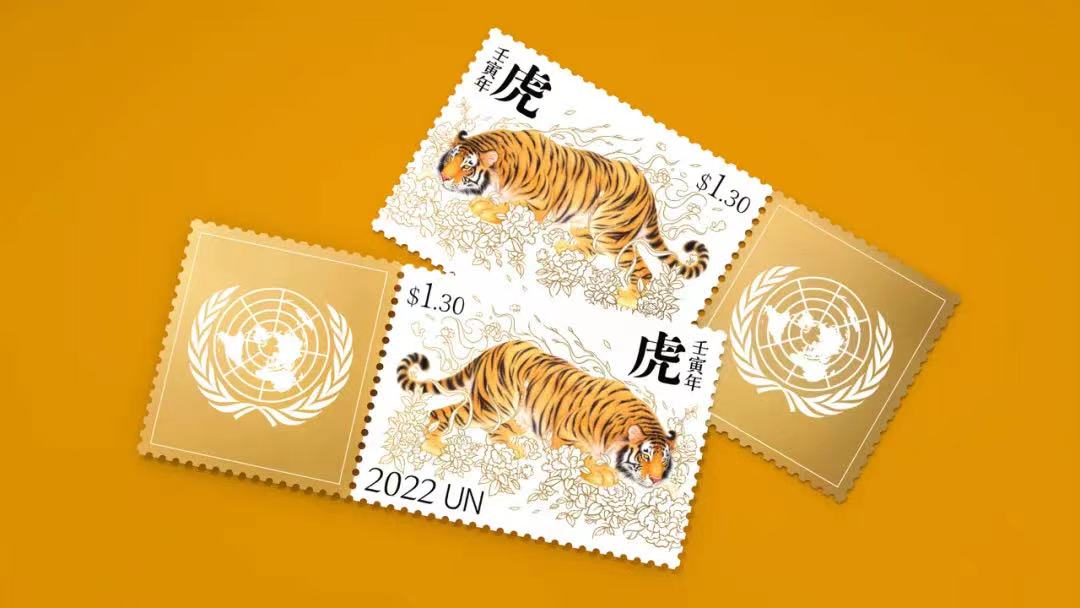 Stamps designed by Tiger Pan released this year by the UNPA to celebrate the Year of the Tiger. Courtesy of Tiger Pan Packaging Design Lab
"Today's business runners understand design differently from their counterparts 25 years ago, so that we can talk with them within the same channel," said Pan. "The consumers have also become much more open to new things. This gives us a chance to help the brands win a bigger market [through design]."
Although Pan attaches great importance to whether his design can help his customers reach out to more consumers, his ambition goes beyond that. With his work, he wants to bring changes to public aesthetics. "Most of our designs are for consumer goods, which directly reflect the lifestyle and aesthetic level of local people. I look forward to making some changes in the same way as Apple did. Their products have influenced everyone," said Pan.