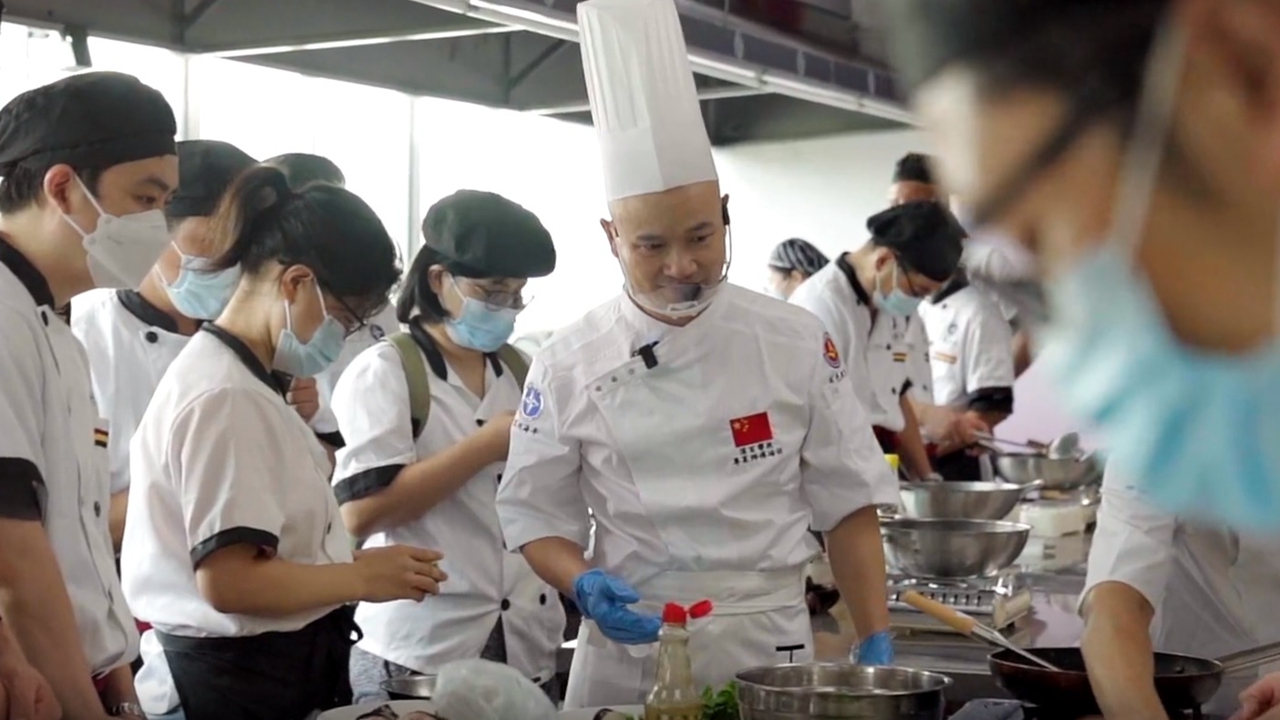 Lai Dong (C), a Cantonese cuisine chef, trains students at Shenzhen Hainian Vocational Training Institute in Longhua. Spot News
Lai Dong, a Cantonese cuisine chef from East China's Jiangxi Province, decided to open a vocational training school in Longhua District to cultivate more talents after working as a chef for about 30 years, Spot News, a local TV news program, reported.

Lai started his cooking career in 1992. In 1999, he won first prize in Chinese cuisine cooking of the third Shenzhen staff skills contest. After this, he stayed in Shenzhen as a Cantonese chef.
"I've worked in the catering industry for 30 years. It's difficult to be an apprentice. In this industry, hard work brings opportunities. We have to be diligent and quick-minded," Lai said.
Lai began his catering business in 2013 and once owned 21 restaurants. However, the business was hit hard by COVID-19 in 2020, and he decided to become a cooking teacher and established Shenzhen Hainian Vocational Training Institute in Longhua.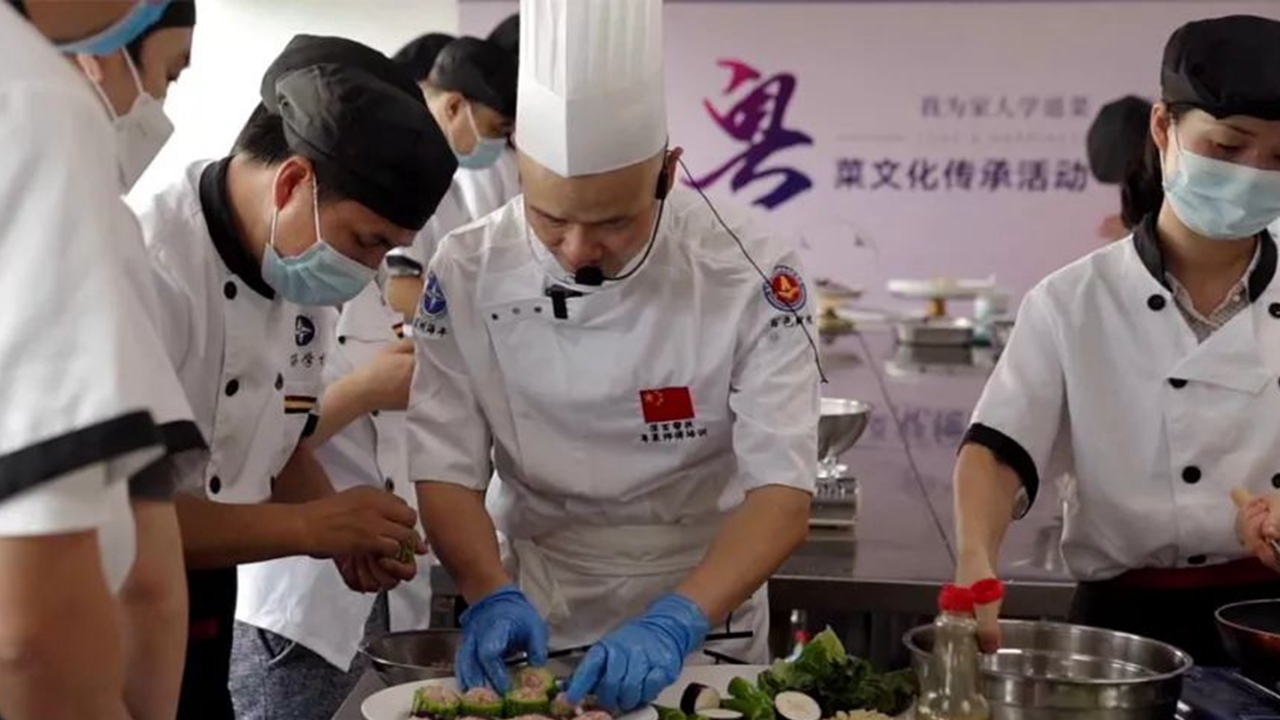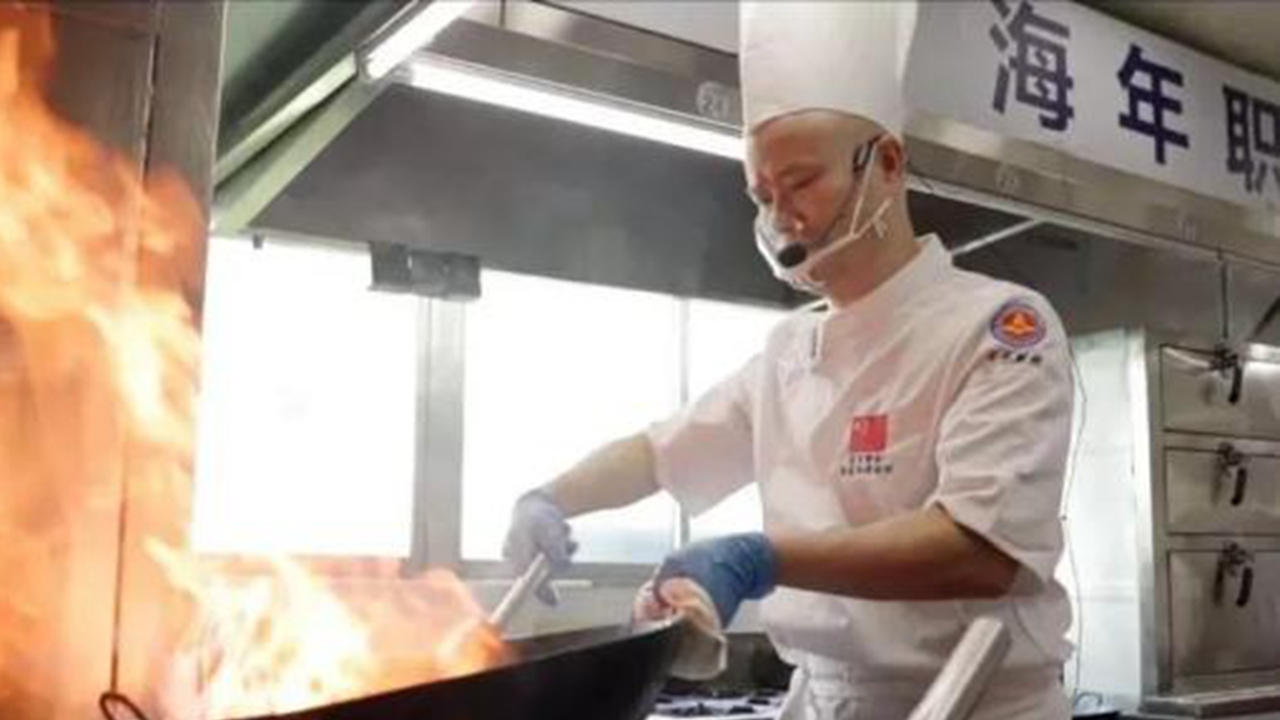 Lai Dong shows how to make Cantonese cuisines.

As of now, the school has cultivated over 5,000 professional cooks.
"After 30 years in the catering industry, I think I should not be an investor but stick to my profession and help cultivate talents," he explained.
In 2018, Guangdong launched a program for training chefs in Cantonese cuisine to promote the catering industry. Later, a poverty alleviation working team proposed to introduce the training program to Southwest China's Guangxi Zhuang Autonomous Region.
Lai's team was finally selected to help Baise Financial Vocational Technical School to jointly build the Shenzhen-Baise Cantonese chefs training base.
Lai's team organized 163 students from Guangxi to attend an internship project in Shenzhen hotels this May. The cooperation project has contributed to rural revitalization in Guangxi.
"It helps me quite a lot. I can learn cooking skills and then go back to the countryside in Baise to open a restaurant," said Wang Gaolong, a student from Baise Financial Vocational Technical School.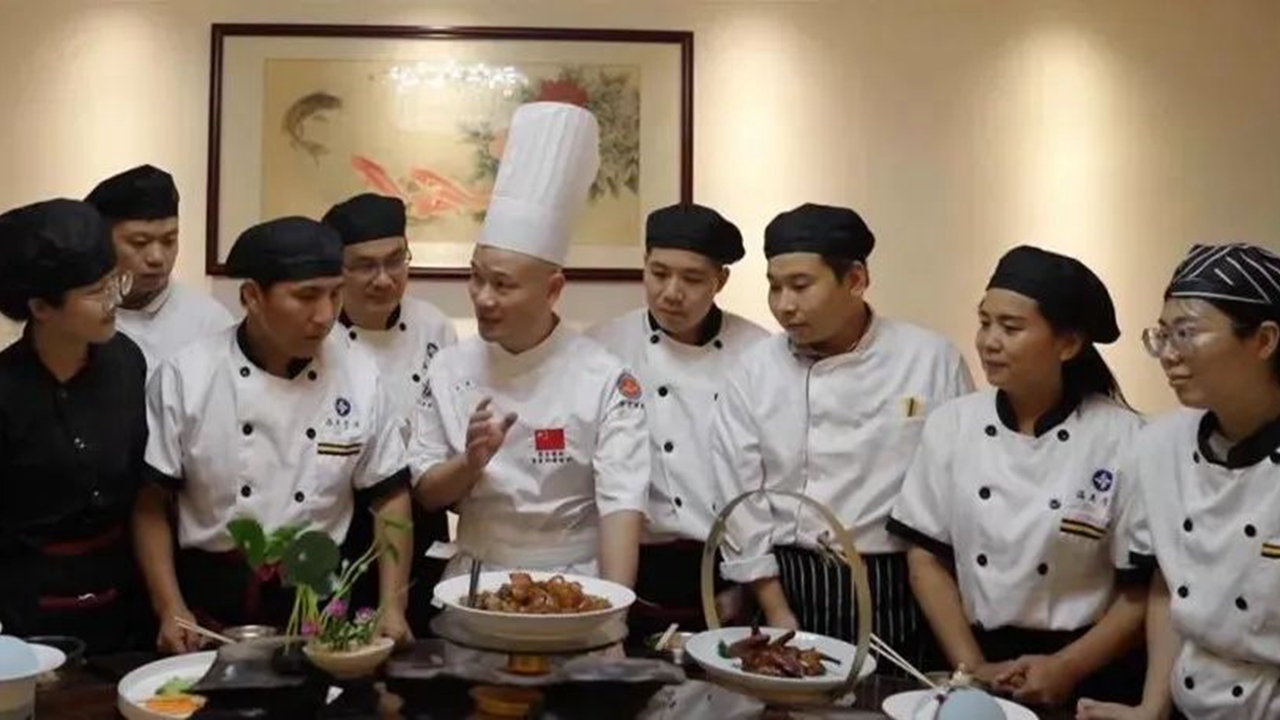 Lai Dong promotes Cantonese food culture.

From Lai's point of view, vocational education and assistance projects in Guangxi are meaningful, valuable and hopeful causes. He hopes to train more highly skilled culinary talents and promote Cantonese food culture together with a group of like-minded people, according to the report.