Yang Xueming, a professor at the Southern University of Science and Technology (SUSTech) and academician of the Chinese Academy of Sciences, won the Physical Science Award of the 2022 Future Science Prize, the prize administration committee announced in Beijing on Sunday.
The 2022 Future Science Prize, a privately funded science honor established by a group of renowned scientists and entrepreneurs, dubbed as "China's Nobel Prize," was awarded to three Chinese scholars for their outstanding achievements in basic scientific research.
The Life Science, Physical Science, and Mathematics and Computer Science awards of the 2022 Future Science Prize went, respectively, to Li Wenhui, a professor at Tsinghua University, Yang Xueming and Mok Ngai-ming, a professor from The University of Hong Kong, with each of them winning US$1 million, the award organizer announced.
Yang received the Future Science Prize in physical sciences for developing new-generation molecular beam techniques with high resolution and sensitivity for state-resolved reaction dynamics studies, revealing quantum resonances and geometric phase effects in chemical reactions.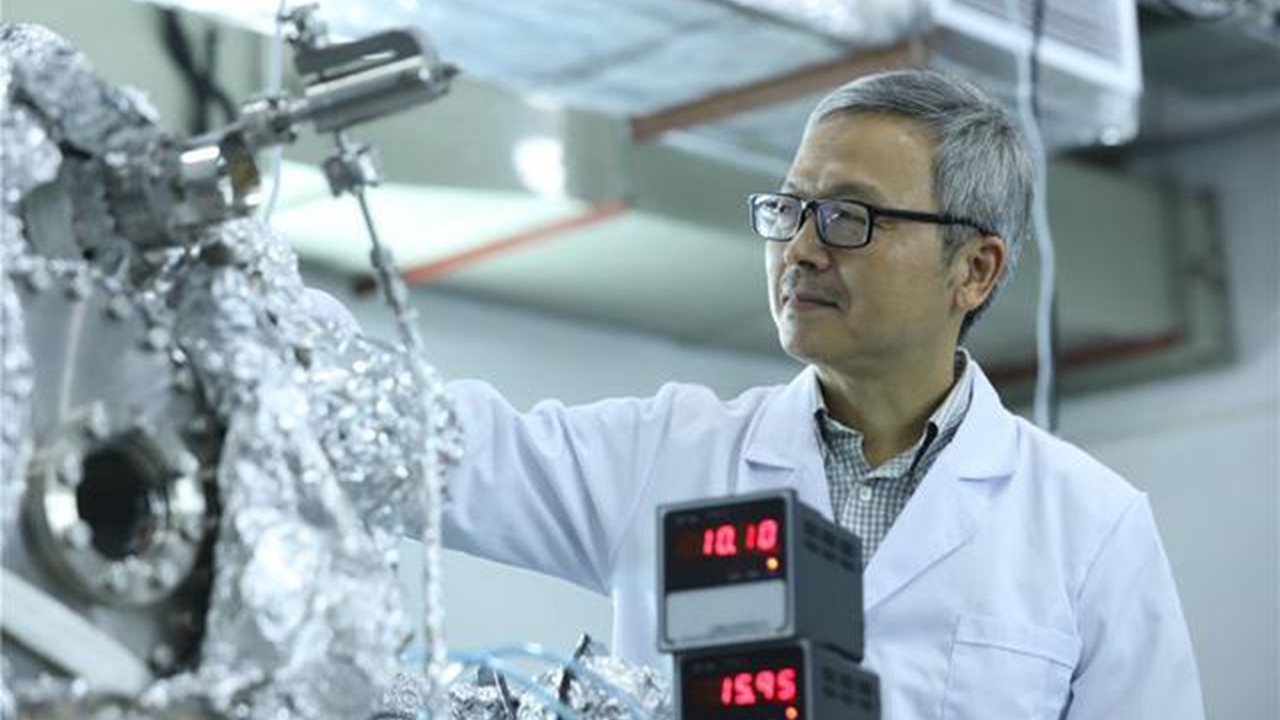 Yang Xueming working on his research project. Courtesy of SUSTech

His scientific research can provide powerful examples for unveiling the quantum nature of chemical reaction dynamics, the announcement commended.
Yang was invited to work at SUSTech in 2017, and he thinks that Shenzhen is a city with a dynamic and innovative spirit. He hoped that he can do his research in a down-to-earth way. He paid attention to the research and development of the original scientific instrument.
"I'm a lucky person. I work for things I'm particularly fond of during my whole life, and some of them have made contributed more or less to our country," Yang told Shenzhen Evening News.
The Future Science Prize, initiated in 2016, was privately funded by scientists and entrepreneurs to reward scientists who have made original scientific achievements.
Over the years since its establishment, three scientists have won Physical Science Prize including Xue Qikun in 2016 and Ma Dawei in 2018. And they are all professors at SUSTech.
An awarding ceremony will be held during the Future Science Prize Week to be held in November.