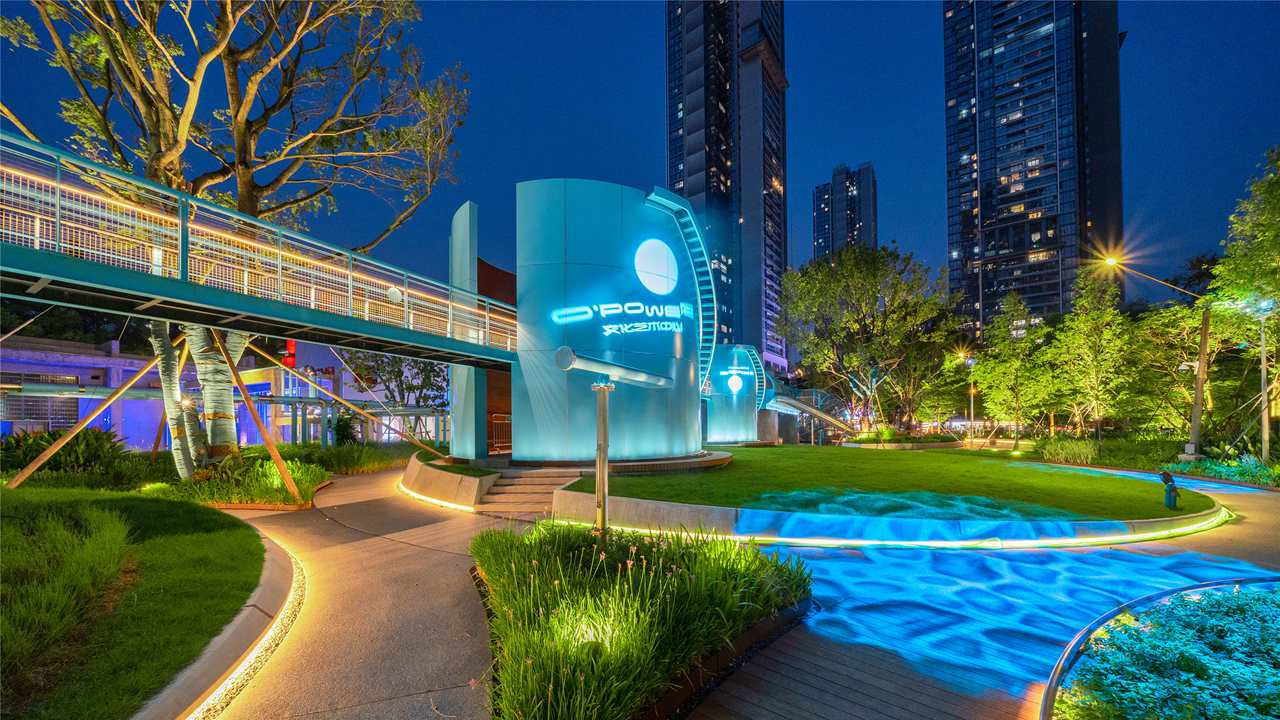 Lights illuminate O•POWER Culture and Art Center. Courtesy of the center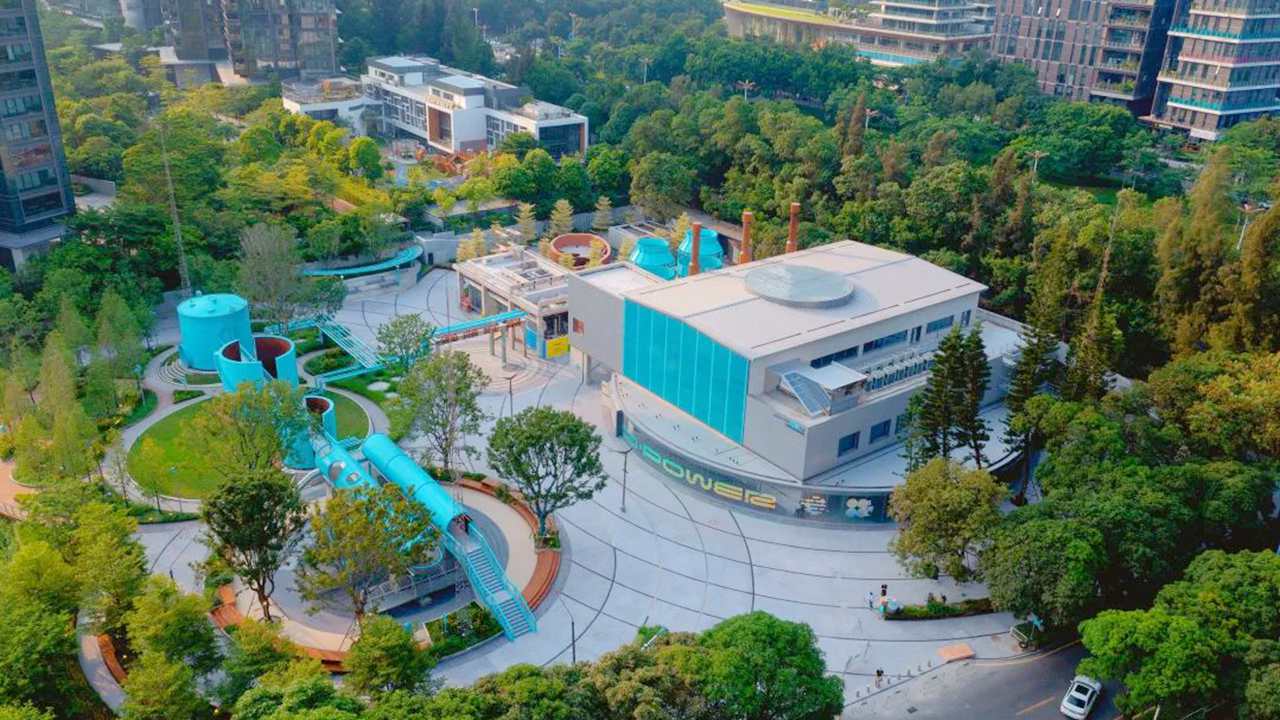 An aerial view of O•POWER Culture and Art Center. Courtesy of the center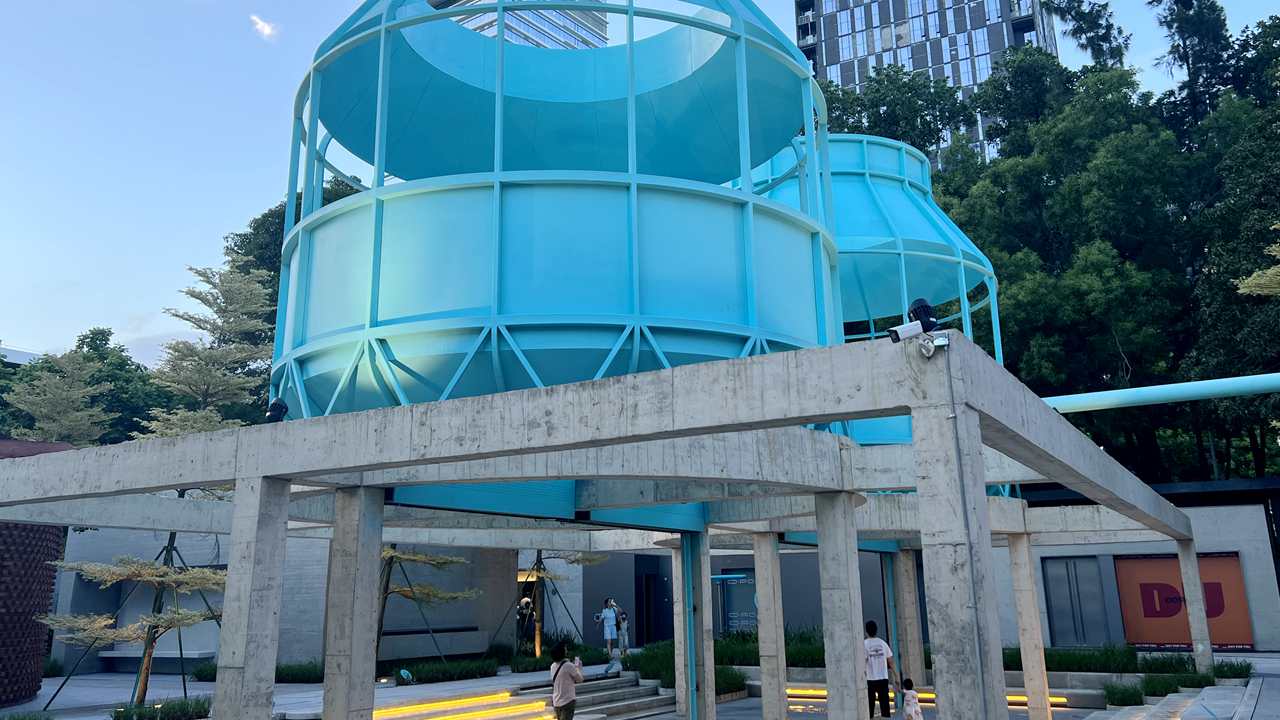 The Water Tower at O•POWER Culture and Art Center. Lin Songtao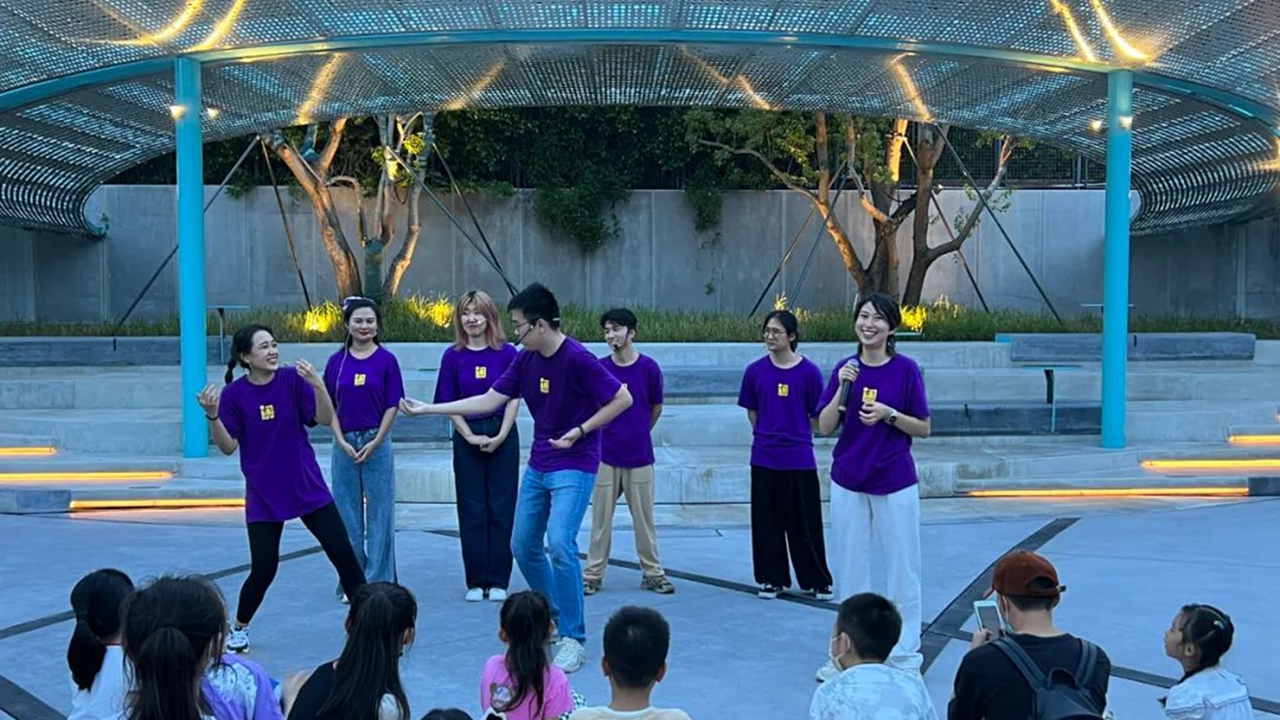 Members of Now Improv perform last Saturday at O•POWER's opening event. Lin Songtao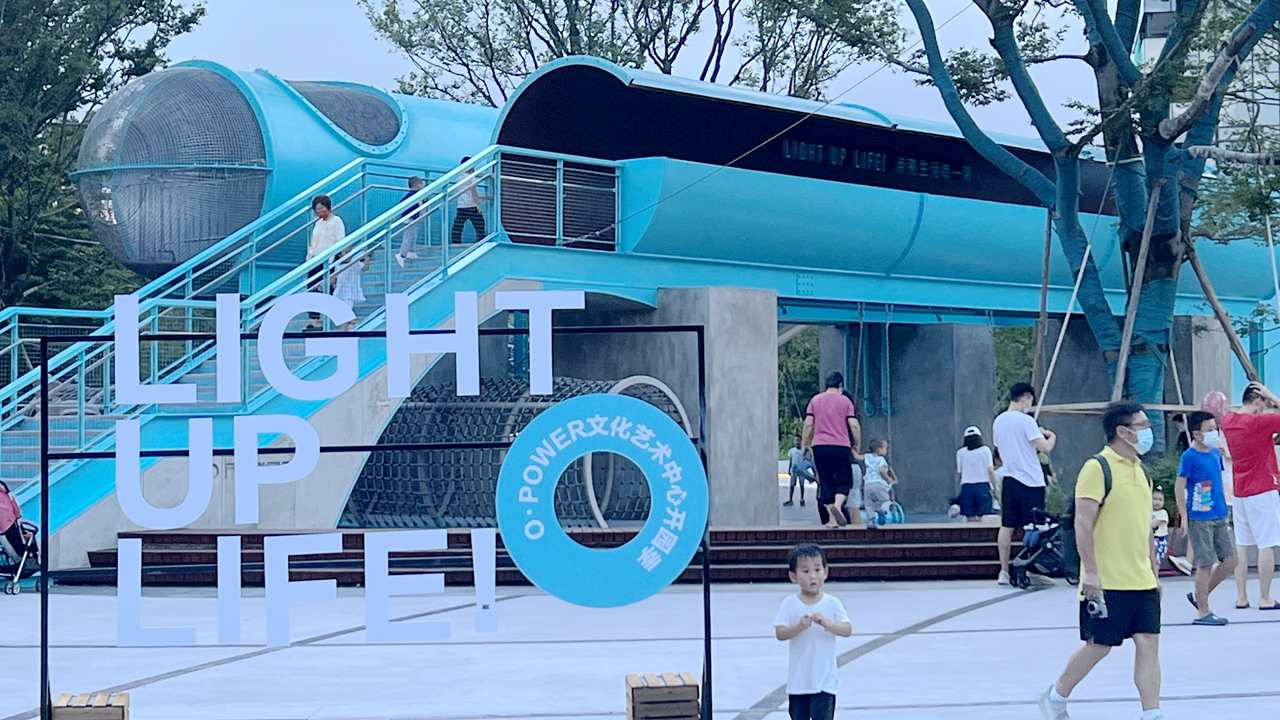 Residents are seen at O•POWER. Lin Songtao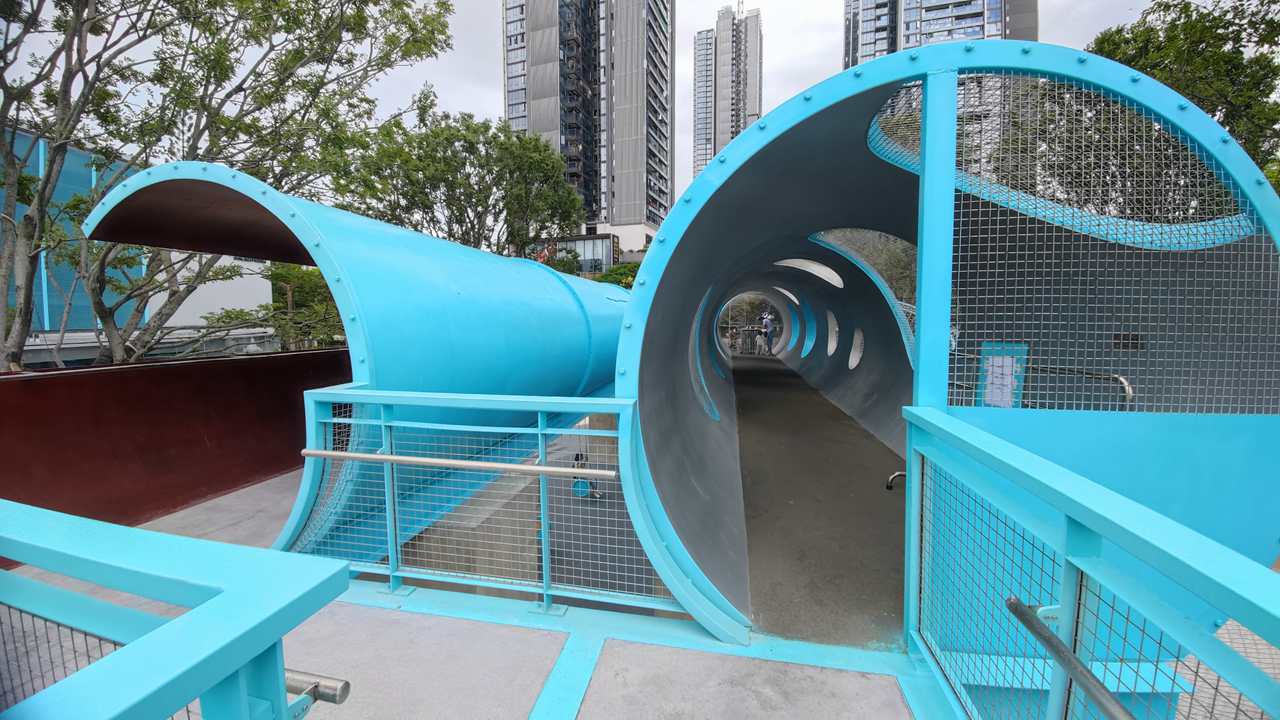 A scene at O•POWER Culture and Art Center. Sun Yuchen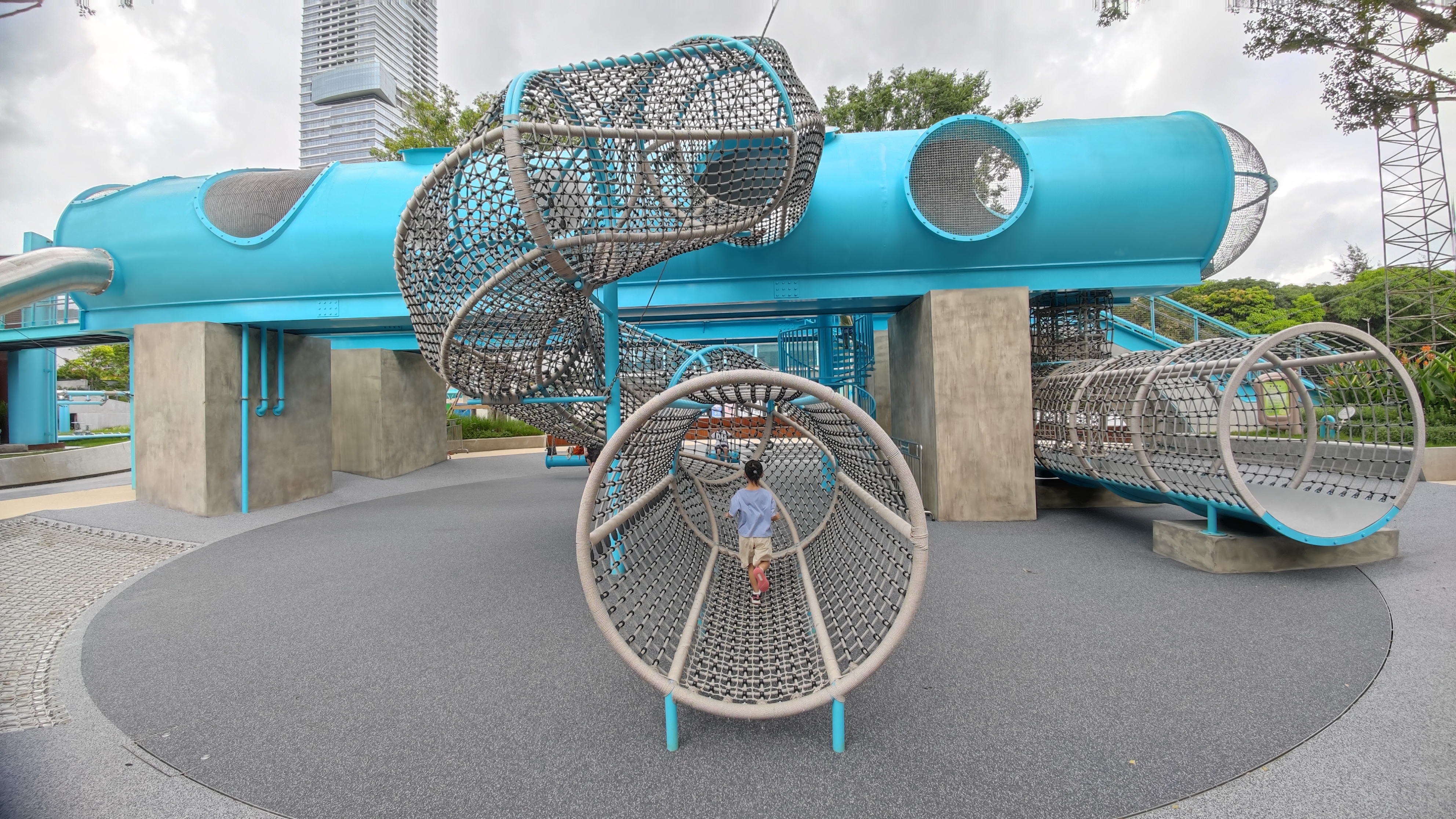 A child is seen at O•POWER Culture and Art Center. Sun Yuchen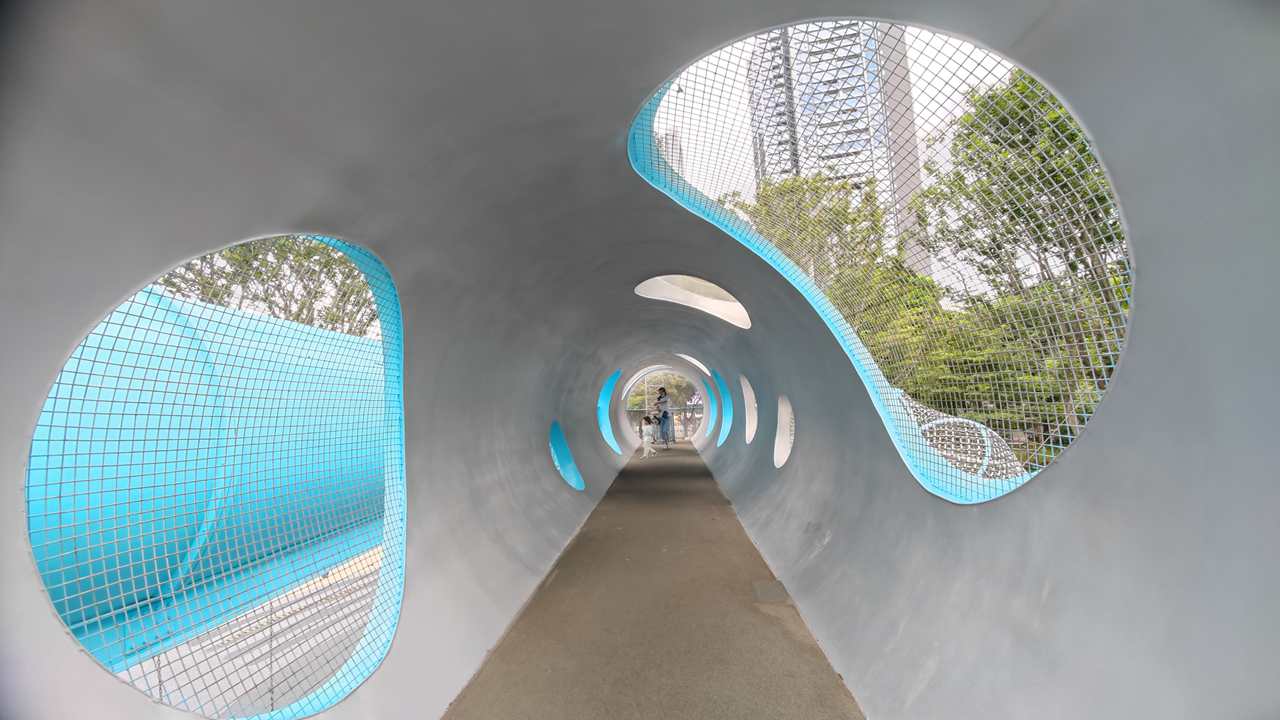 Residents are seen at O•POWER Culture and Art Center. Sun Yuchen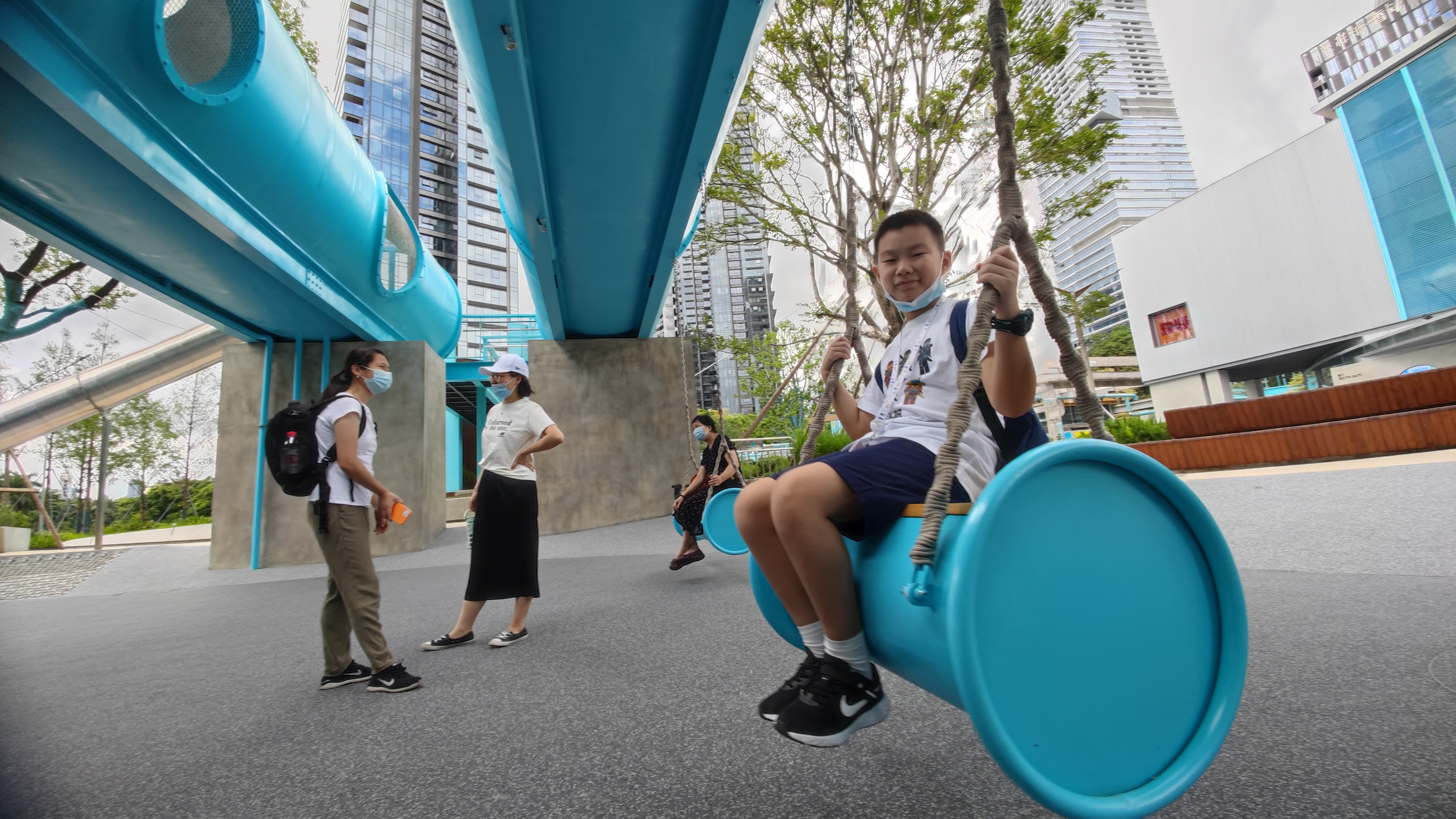 Residents use facilities at O•POWER Culture and Art Center. Sun Yuchen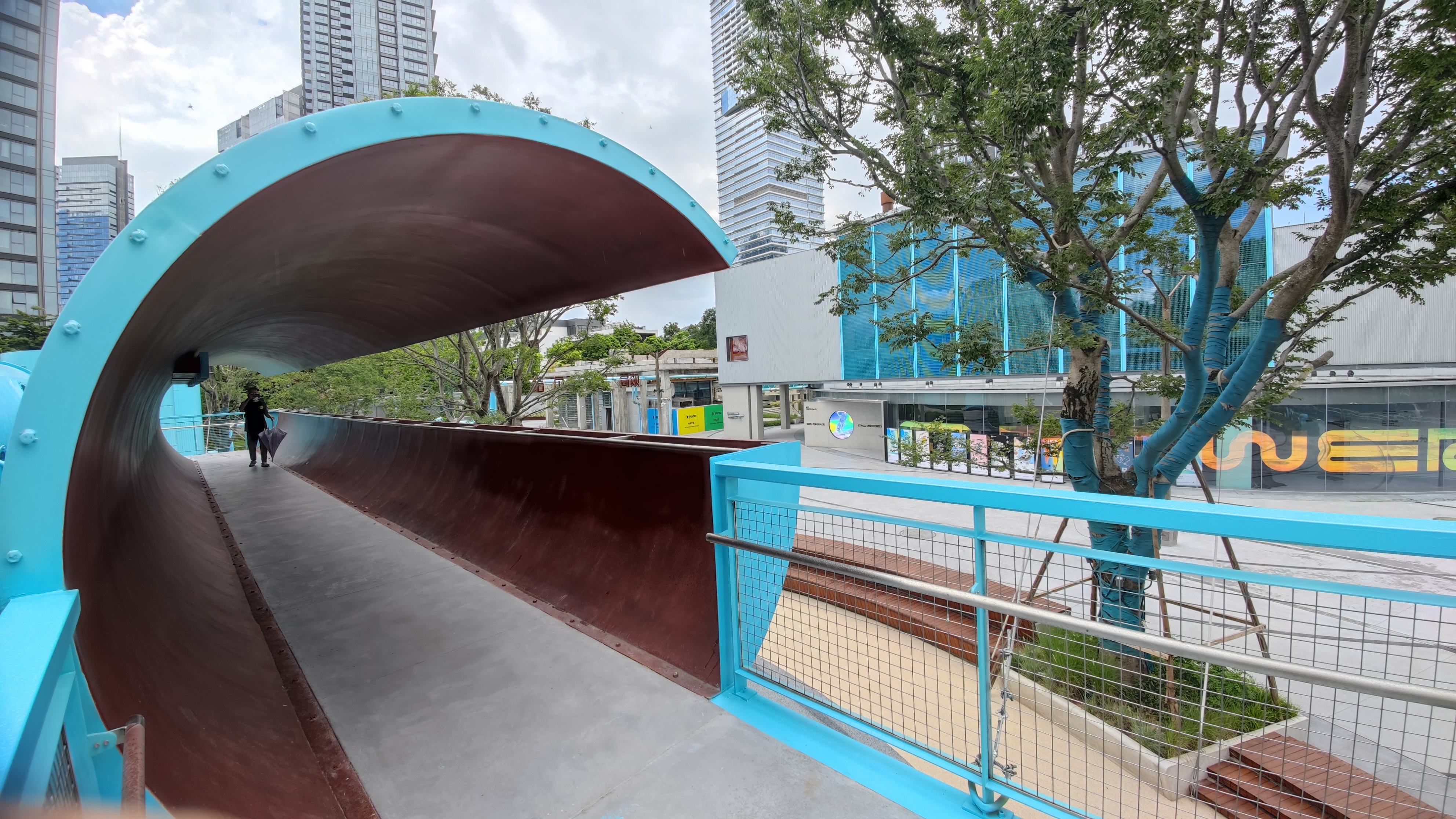 A scene at O•POWER Culture and Art Center. Sun Yuchen

After about a year's renovation, the Huazhong Power Plant in Nanshan District has been transformed into a new culture and art center where citizens may enjoy their leisure time.

Built in the late 1980s, the power plant was one of the factory buildings in a former industrial zone, which provided electricity for the entire nearby Overseas Chinese Town (OCT) community. It was shut down due to environmental issues and residence construction in 2006. The renovation project was initiated by the OCT Group last year. The group also had transformed an old-factory area into OCT-LOFT in the 2000s.
In the new O•POWER Culture and Art Center, covering 10,785 square meters, oil tanks were polished and painted blue, which was inspired by weather-related "Shenzhen Blue," and an open space was developed into a playground. Now with slides and swings installed, children have a fresh place to play and relax.
More than 50 cultural events are being held at the center through November during its opening season: Play salons and concerts will fill in O Space and Power Theater, and visitors can also enjoy public activities such as fairs, improvisational comedy workshops and screenings. The play "Papa's Bed" led by renowned actor Wang Xueqi was staged, and Now Improv from Beijing brought laughter to audiences last Saturday. Schedule and ticketing for upcoming shows can be checked on its WeChat account (ID: oct-opower).
In the future, commercial stores like coffee shops, tea and wine bars will settle in the center to give people a comprehensive recreational experience.
Outdoor space open: 9 a.m.-9 p.m.
Venue: O•POWER Culture and Art Center, Nanshan District (南山区O•POWER文化艺术中心)
Metro: Line 2 to Qiaocheng North Station (侨城北站), Exit B