Italian executive moves to SZ for biz digitalizati
Indian-Italian Naren Pillai is the regional director of Aden Group in South China. The 34-year-old executive has been working for the Shanghai-headquartered company for almost 10 years. He spent the previous eight years in Shanghai and moved to Shenzhen two years ago, as the company is undergoing a transformation.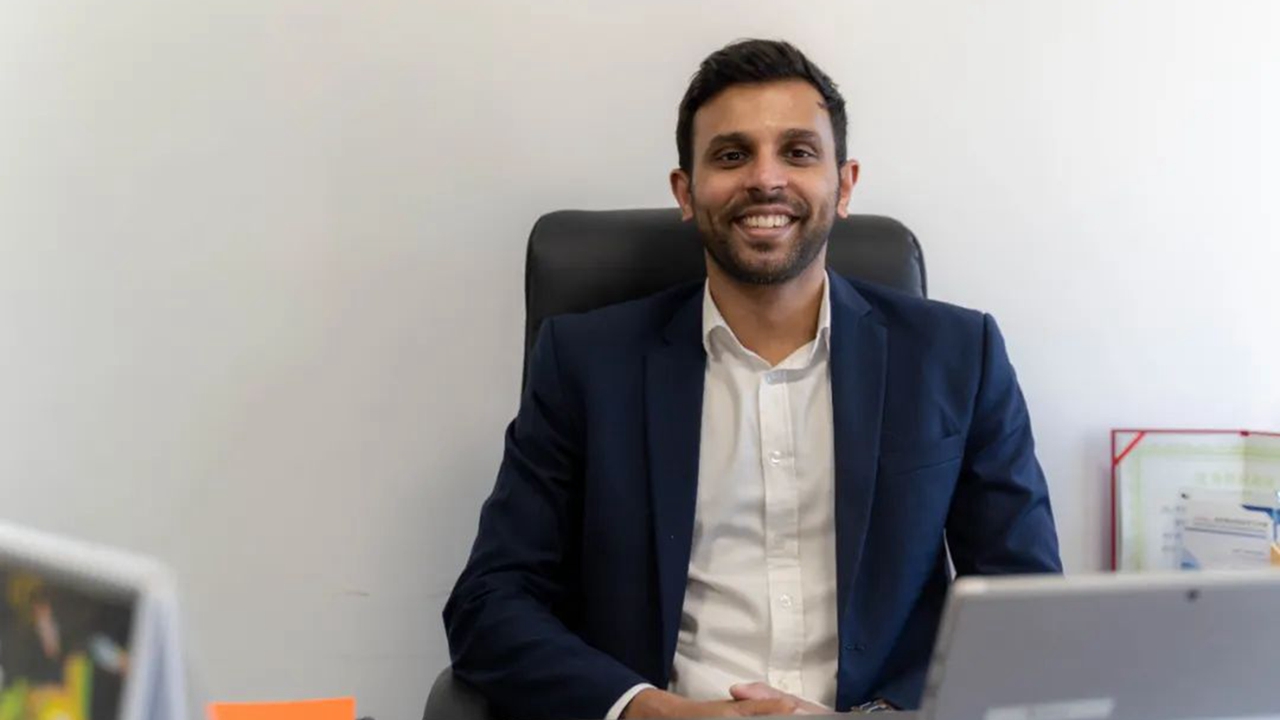 Naren Pillai poses for a photo in his office.
"We have started to digitalize our company, and to do that, one of the key parts is to go digital and come up with a new business solution. So, obviously in China, Shenzhen is always at the forefront of innovation and technology. So, I was specifically assigned to the project to move to Shenzhen to start implementing the new business," Pillai told Shenzhen Daily. He is also the vice chair of the European Chamber South China Board.
As a result, they also moved their regional headquarters from Guangzhou to Shenzhen, because the company focuses more on sustainability and digitalization. Shenzhen, as a tech hub in South China, has the ecosystem of companies they need. In addition, the city has a strong manufacturing capacity, is home to many shopping malls, and has convenient transport, all of which are key to their business development.
"Aden is an integrated facility management company that provides facility management by using more sustainable and data-driven methods. What we offer are services such as maintenance, food, security and cleaning for all types of clients. They can be factories, schools, hospitals, shopping malls…any type of facilities. We take care of the entire facility," explained Pillai.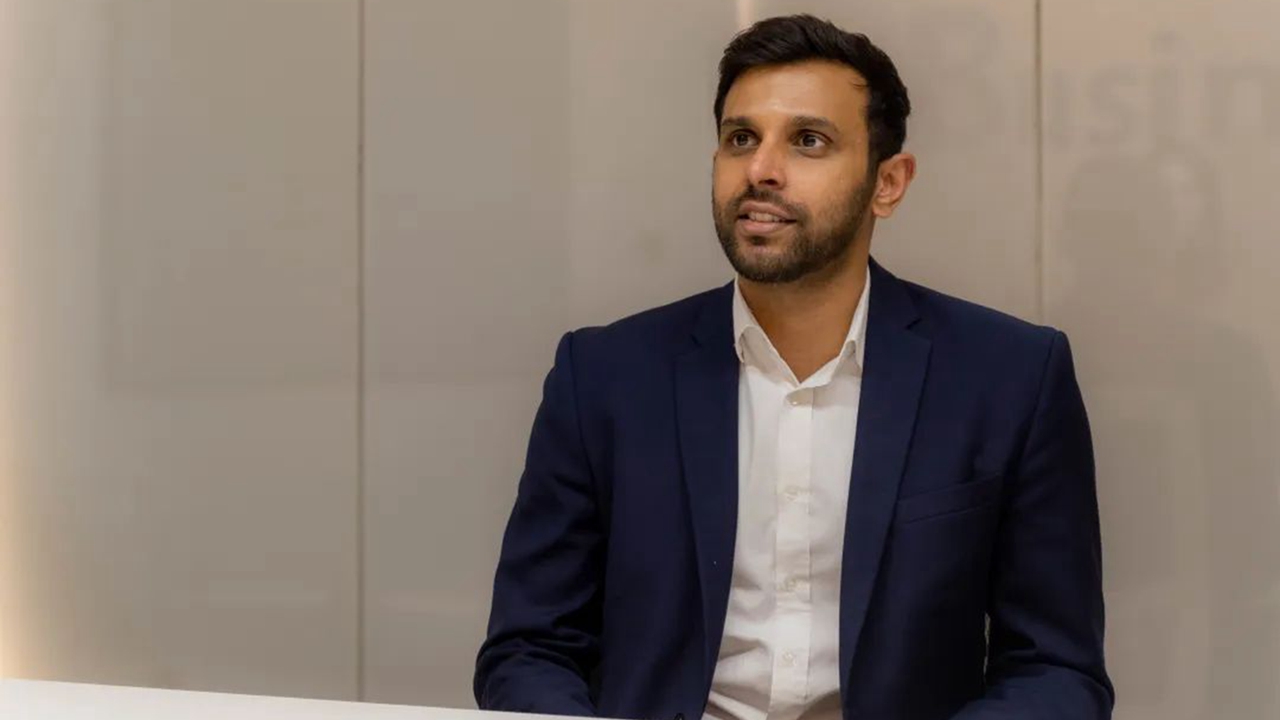 Naren Pillai receives an exclusive interview with Shenzhen Daily.

The company has multiple pillars of businesses ranging from energy and environment, to industrial services and new software solutions.
"In energy, we work with our partners to provide renewable sources of energy. For example, we build solar roofs, and we work on EV charging stations for Guangdong local governments, among others. We also work on energy efficiency. With our software and IoTs, we help clients to understand utility consumption and help them reduce energy use," Pillai said.
In terms of industrial services, they work with automated guided vehicles (AGV) and automated guided cars (AGC). "We provide logistics solutions for different types of industries, solutions that are all automated to reduce the manpower needed to run equipment such as forklifts," he explained.
Decorations in Naren Pillai's office, which also represent the logistics solutions that they provide.

One new software solution is a digital platform called Akila that is incubated by Aden, and is used to create a virtual model of a facility with all data points connected.
This year, Akila has announced collaboration with IKEA China in environmental, social, and corporate governance (ESG) and decarbonization. "Aden will be implementing the new solution for IKEA in 37 different location in China, five of which are in South China. The whole project is expected to deliver carbon reduction of more than 10 million kilograms over 1.4 million square meters of IKEA property," said Pillai.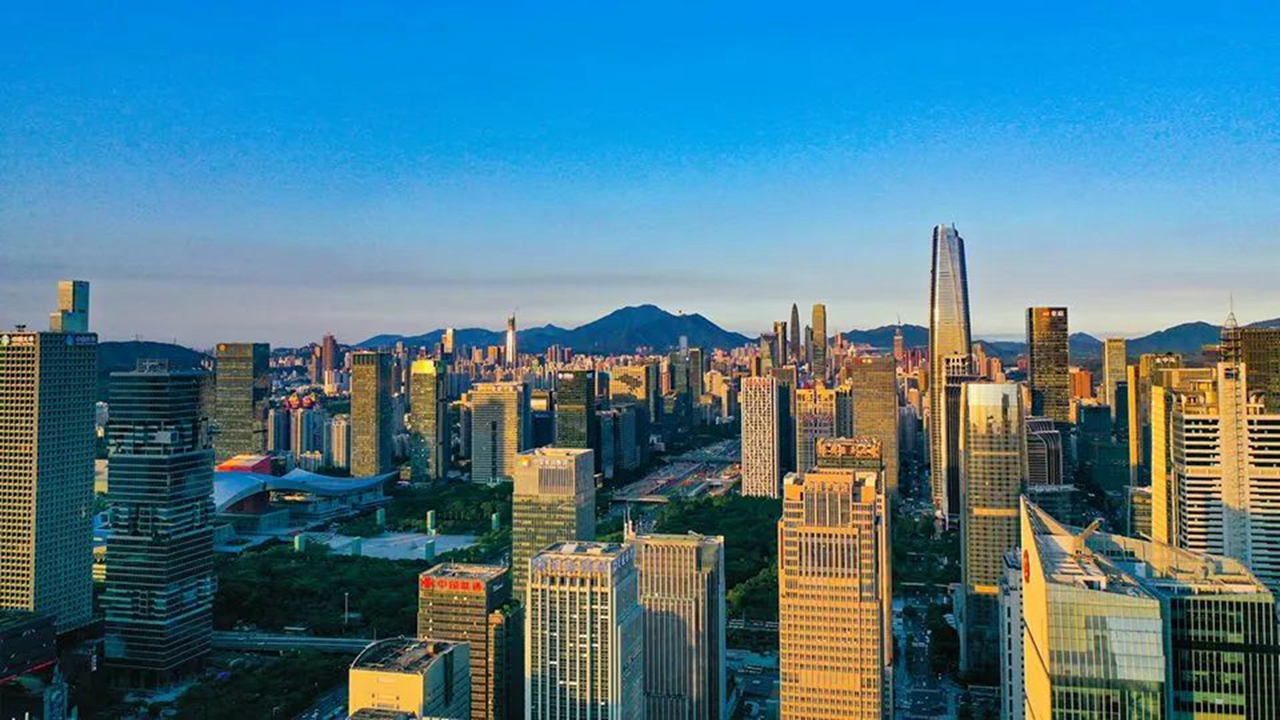 A view of Shenzhen. Liu Xudong

According to Pillai, most of their business in the Guangdong-Hong Kong-Macao Greater Bay Area (GBA) is focused on Shenzhen and Guangzhou.
"We work with all types of industries, such as international schools, of which there are quite a lot in the GBA market. We work, for example, with the Whittle School and Harrow International School in Shenzhen. To these clients we offer food services. Our team is normally there on site making food for them. Then, we have factories that we manage. We also work with IT companies in Shenzhen," Pillai said.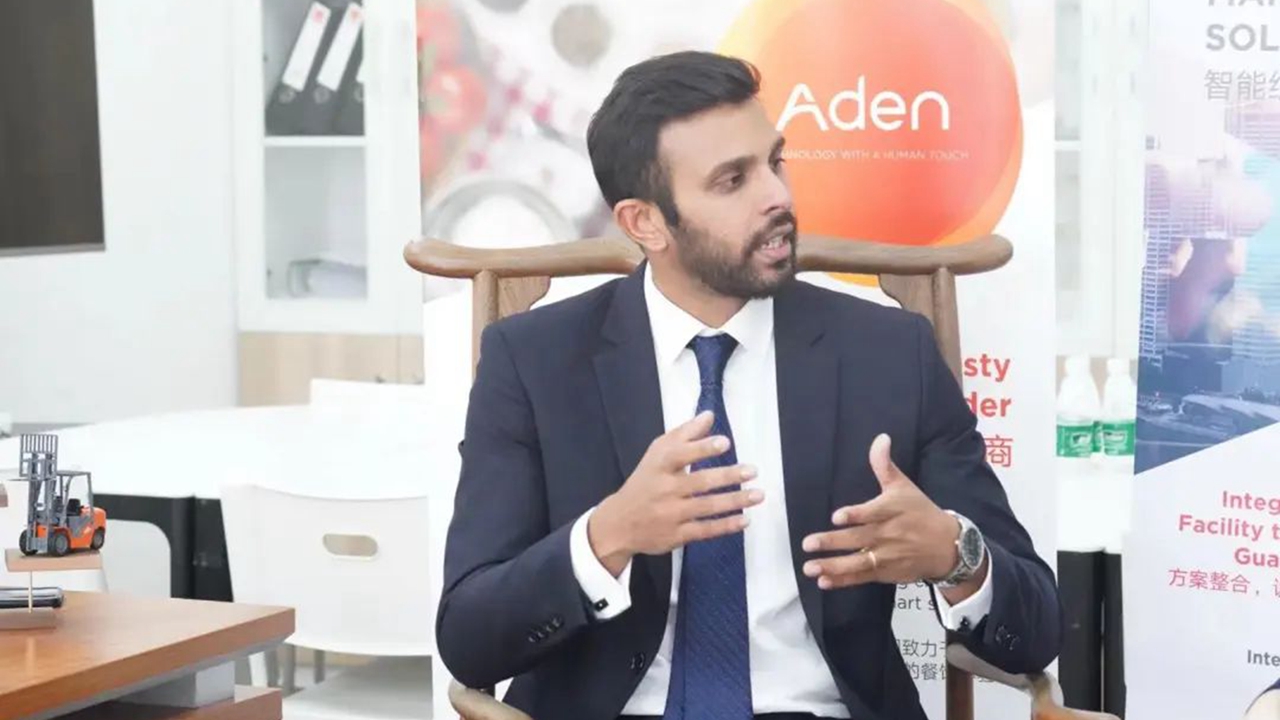 Naren Pillai introduces their company at a livestreaming event in December 2020. Courtesy of the interviewee.

Though the regional headquarters in Shenzhen just started to operate during this special period of the pandemic, their business is actually doing well.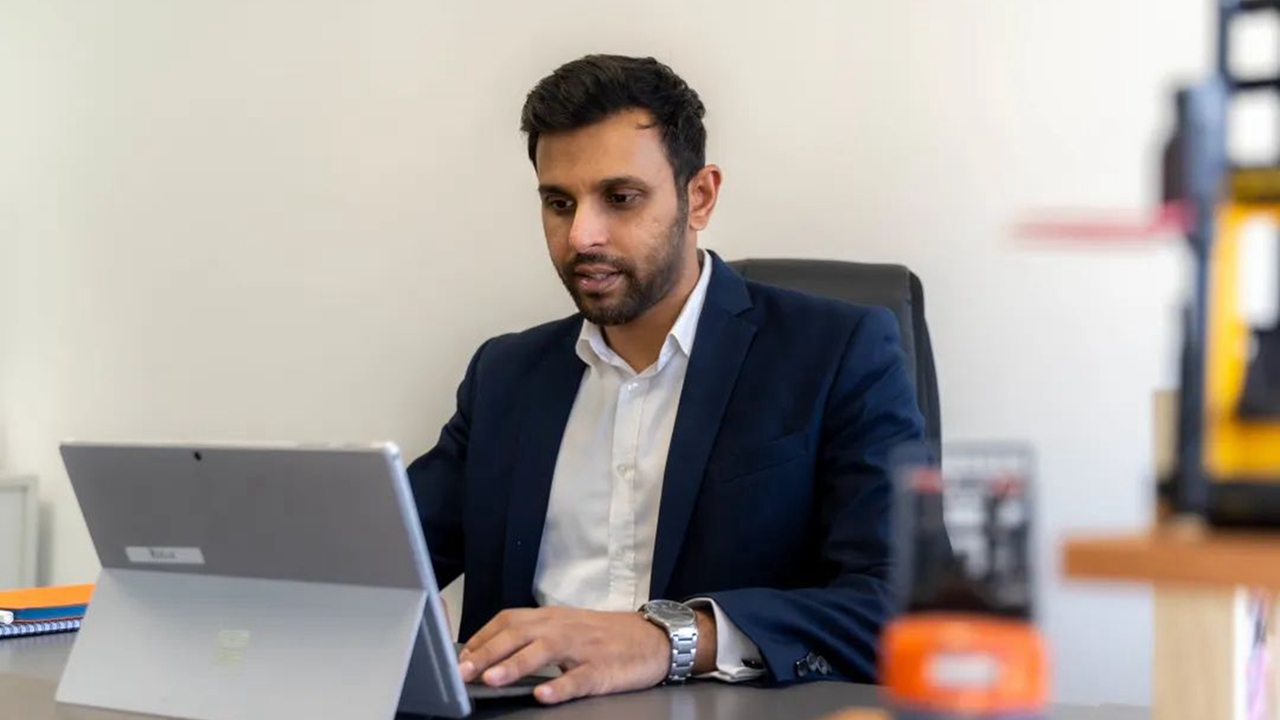 Naren Pillai works in his office in Nanshan District, Shenzhen. Photos by Lin Jianping except otherwise stated

"Since I have come, it's been quite positive, even though when I came here, it was just after the COVID-19 outbreak. I moved to Shenzhen in the middle of 2020, and since then our market share has increased quite a bit. We've signed some of the well-known companies, both multinational and Chinese companies. So, it's been quite good growth and we are hoping to continue this for the coming years," Pillai said with satisfaction.

Pillai explained that for their business, the pandemic's impact can be divided into two sections. At the beginning of the pandemic, some of their clients were affected, which in turn affected them as well.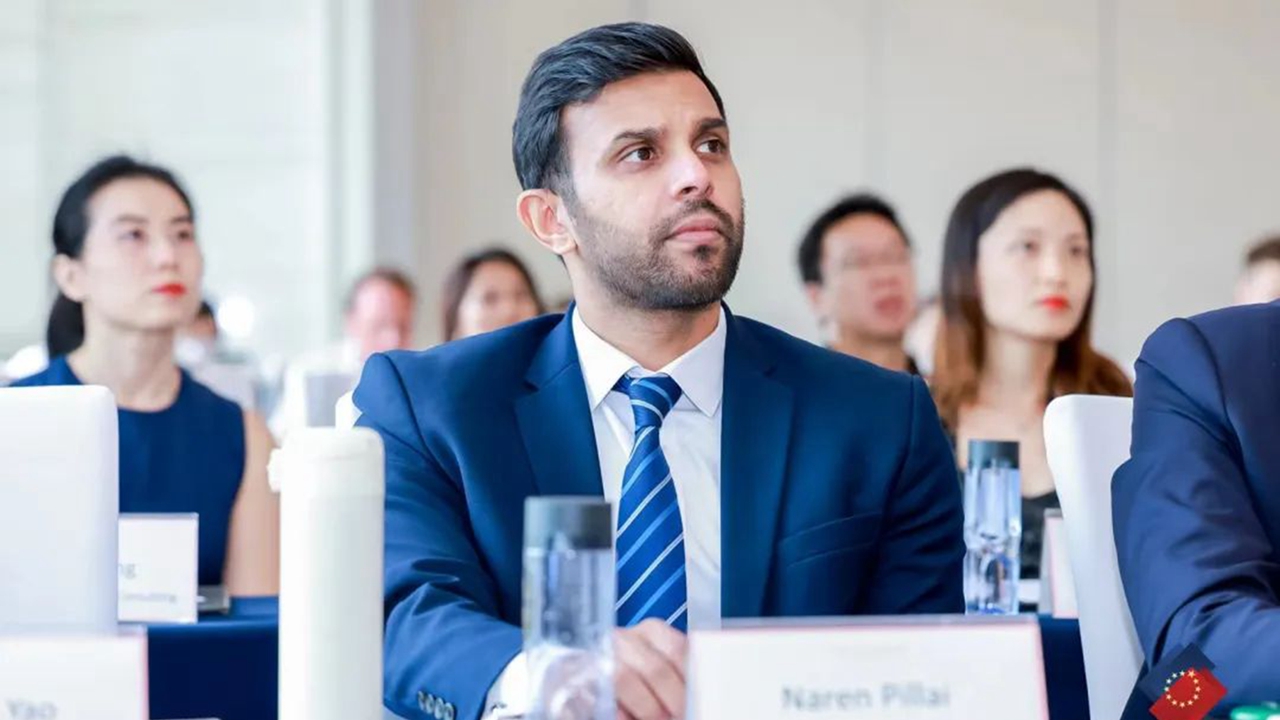 Naren Pillai joins an event where the European Chamber in China released the Business Confidence Survey (BCS) 2022 in Shenzhen on June 24. Courtesy of the interviewee.
"However, with that came also a lot of new opportunities where we could help the clients with different solutions so everybody could start getting back to normal. From a business point of view, it didn't affect us so much in the beginning. We worked with lots of clients. We signed more projects. So, things were quite good for us in 2020 and 2021," he said.
In addition, Pillai said that last year there was a lot of investment coming in from different multinational companies because the GBA is still a preferred place for multinational companies to start or invest more. "There was a big boom again in the educational industry. Some of the big chemical companies were opening up new facilities as well," he said.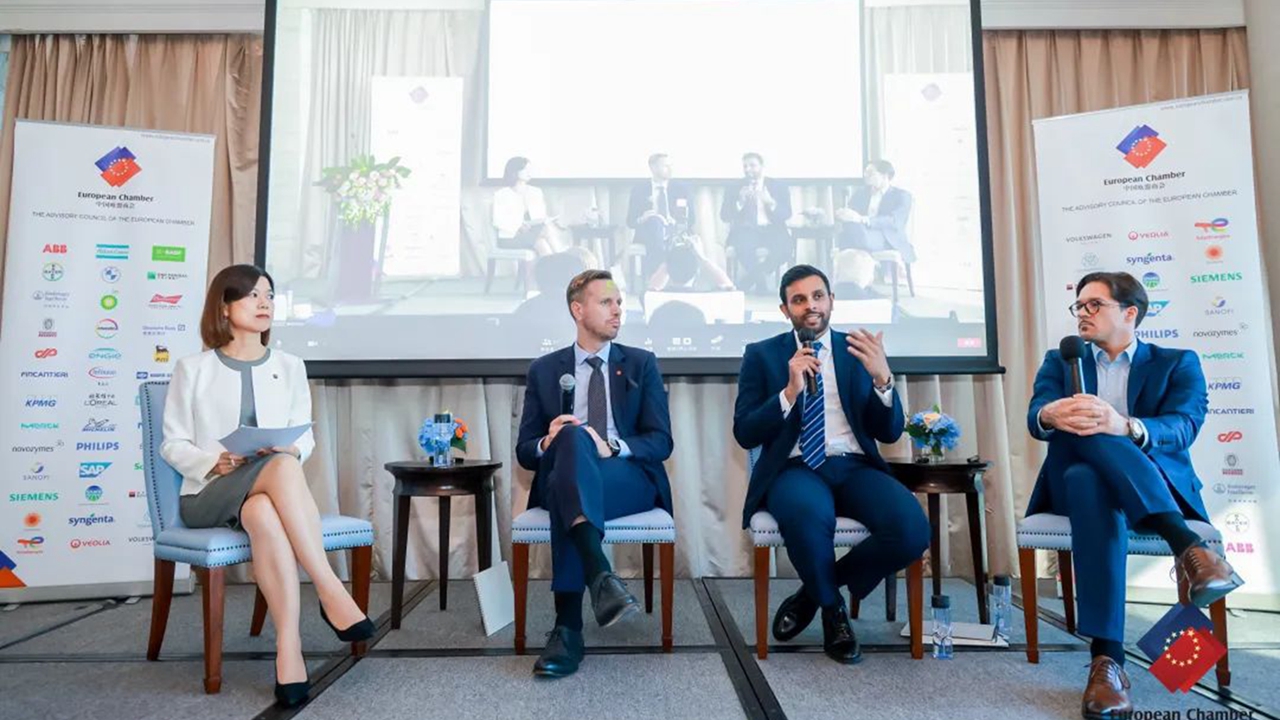 Naren Pillai (2nd R) talks at a panel discussion on the occasion when the European Chamber in China released the Business Confidence Survey (BCS) 2022 in Shenzhen on June 24. Courtesy of the interviewee.

In 2022, their clients were affected a bit more as the uncertainties brought about by the pandemic slowed things down. "For example, there were logistics delays. There was a problem with bringing talents into the country. Before the pandemic, bringing a teacher would take five weeks for the visa process, but now it may take a few months. But of course, like most of the companies here, everybody knows it's a phase. Once this has passed, everything will hopefully return to the pre-COVID period," he said.
Pillai said that Shenzhen is a unique and innovative place, which also challenges companies like them to be more innovative and come up with new types of solutions.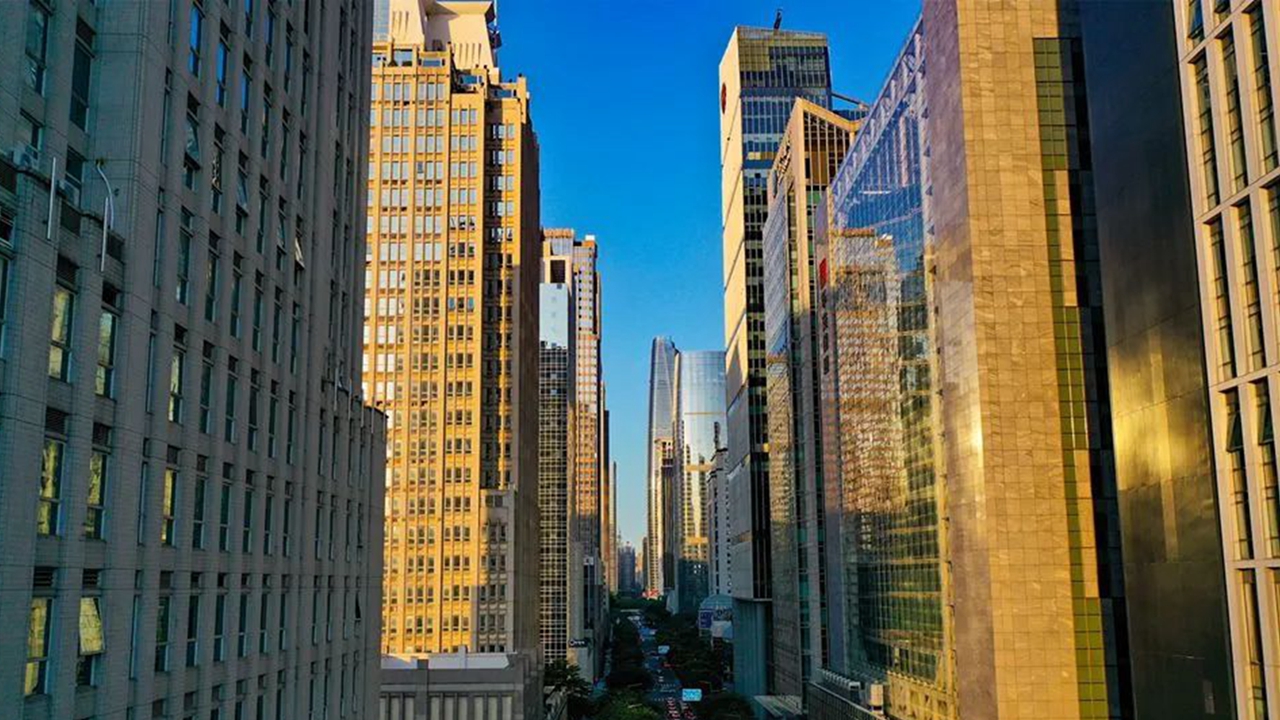 Shenzhen is a city of innovation. Liu Xudong

"The business environment in Shenzhen is a little bit different from that of Shanghai. I guess it's also because Shenzhen is quite new compared to Shanghai. The business environment here is quite fresh and most of the businesses, most of the clients are open to new ideas and solutions which can help them, and they are willing to try them without going through various layers of approvals," said Pillai.
One of their clients in Shenzhen is a leading Chinese high-tech company, which is moving its headquarters to another place. The company engages Aden to provide a unique meal plan for its almost 6,000 employees, which, according to Pillai, is not even done in any other countries in the world.
Aden Group has almost 26,000 employees and over 1,500 clients. Headquartered in Shanghai, the company operates in most parts of Asia. In China, currently, its strong footprint lies in the east.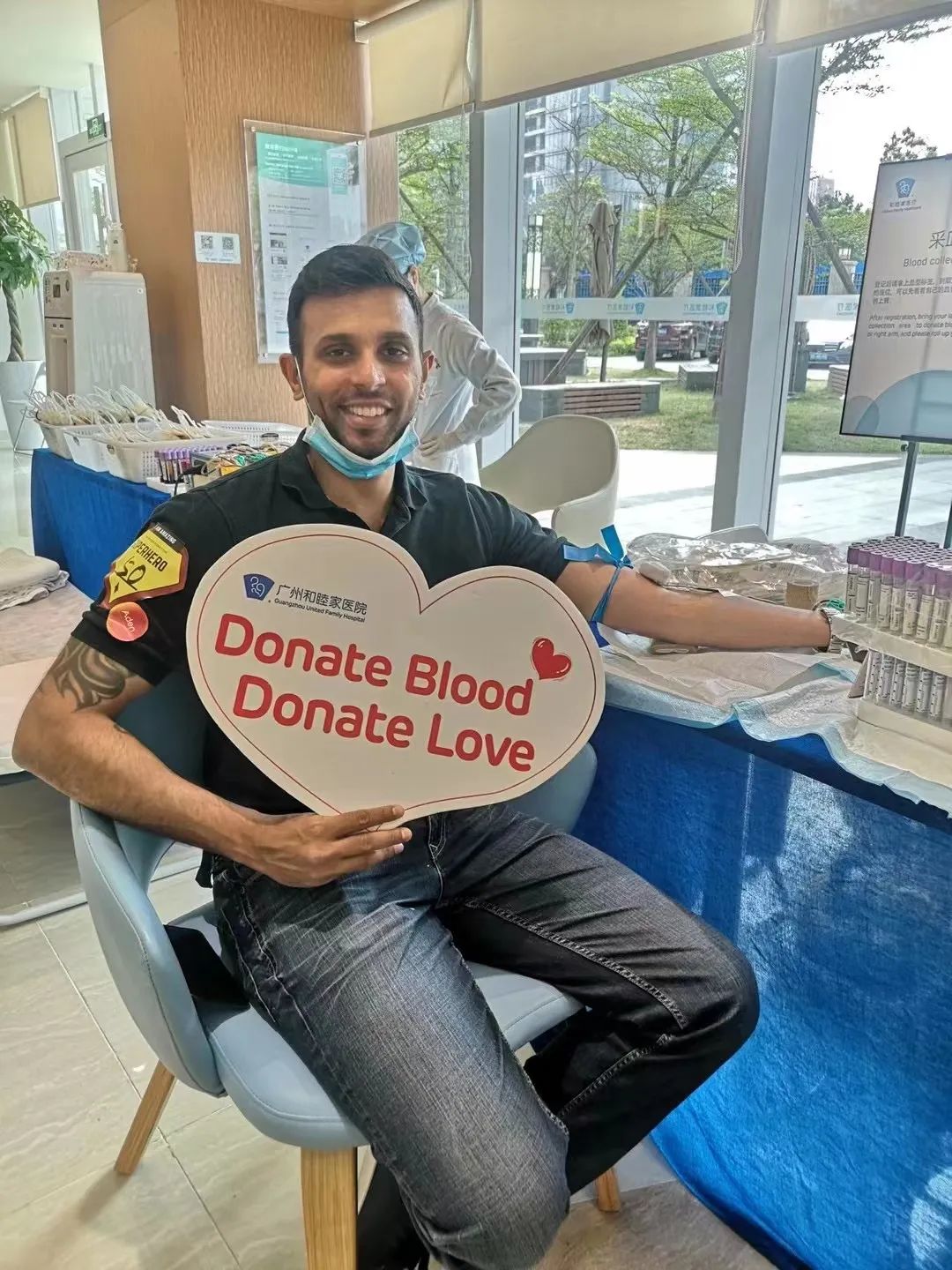 Naren Pillai donates blood at Guangzhou United Family Hospital last year. Courtesy of the interviewee.

"Our biggest market has always been the east, that is, Shanghai, Jiangsu, and Zhejiang. This is our strong footprint, because our headquarters is based in Shanghai. Of course, we have some projects in the south, but it is not our big market. But as you know, the GBA and the south itself is almost bigger than many countries and the market share is so big. So, if you have to be in China, you have to develop in the south. The south is one of our key future development areas in our company's strategic plan and that's why they have chosen me to come here and try to get our market share," he said.
The Italian executive is quite optimistic about the future. "Because, not only GBA, but all of China is an interesting market. Its entire infrastructure is something not many countries can rival. Yes, there will be small challenges, but we are all optimistic about the future," he concluded.