A Shenzhen research team invented the world's first portable detector that provides advance notice of aging. The detector is expected to hit the market within this year, Shenzhen Economic Daily reported.
The research team, from the Institute of Biomedicine and Technology (IBT) of Shenzhen Institute of Advanced Technology, Chinese Academy of Sciences (SIAT), has developed a protein probe that can quickly and easily detect levels of NAD+ (nicotinamide adenine dinucleotide), dubbed as the body's "indicator of aging," according to Yuqiu Liyang, one of the team members.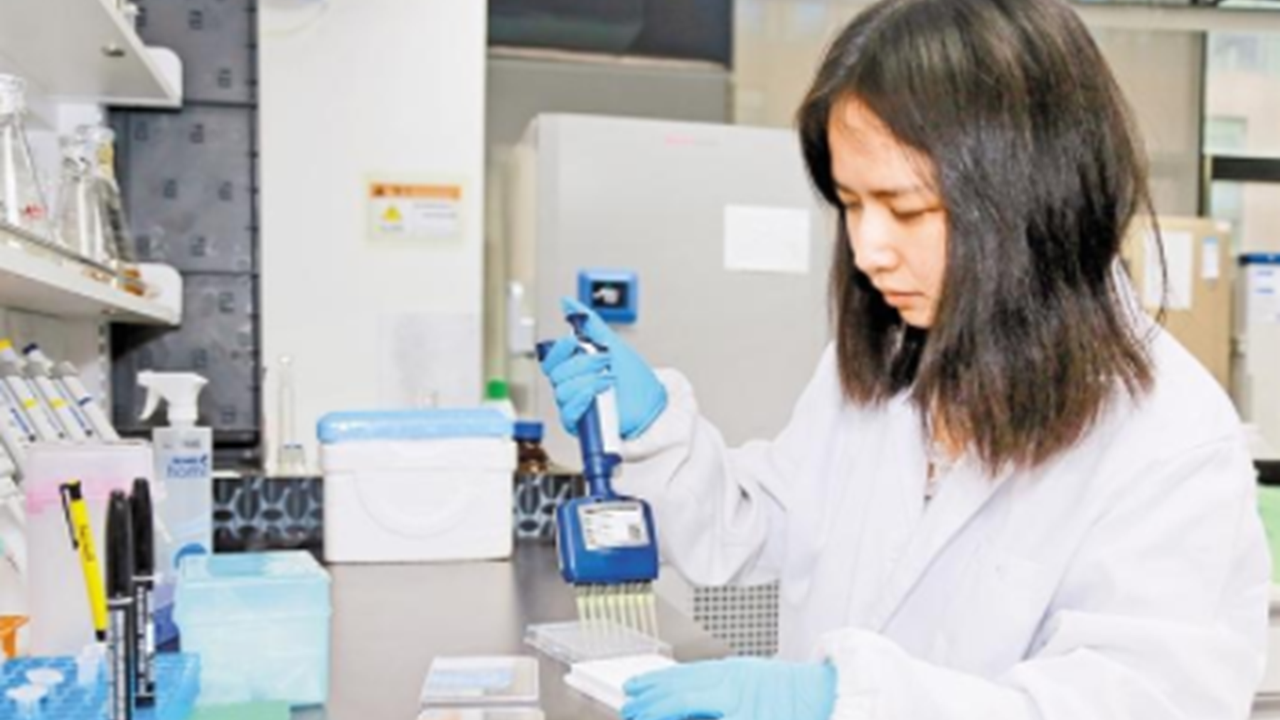 A researcher with the Shenzhen team works in the lab. Courtesy of the interviewee

NAD+ is a coenzyme widely found in blood cells. The coenzyme, called by Yuqiu as a "health asset," is to the human body what currency is to society. Proper levels and distribution of NAD+ ensure the body's health by maintaining the genome stability and normal energy metabolism.
Many studies have confirmed that NAD+ levels are associated with aging. However, despite finding the indicator, we're still far from unlocking the code of aging. The means of detection remain a major obstacle.
Through a traditional test method, a professional team will get the results in three days, using mass spectrometers and chromatographs, each costing over 700,000 yuan (US$101,223). The team's achievement made the testing much more convenient.
The team designed a protein probe including a receptor protein that binds to NAD+, a bioluminescent protein and a fluorescent protein emitting light. The protein probe recognizes NAD+ and undergoes a conformational change which results in a change in the color of the probe's light.
In terms of method use, users need to simply take a drop of blood, fuse it with the reagent and place it into a test kit, which is slightly bigger than a mobile phone. After that, a red and blue picture will be taken.
"The probe emits red light when it binds to NAD+ and blue light when it does not. The ratio of red to blue light is a reflection of NAD+ levels," Yuqiu said.
Since joining IBT in 2021, Yu feels that he has been lucky in two aspects. First, he got a patent for his scientific research results within a year, and second, he set up a company which relies on SIAT and quickly industrialized ts achievements. The detector is expected to be introduced to the market this year.