Two community workers in white protective suits went to Anjiaxing apartment building in Songbai Community in Henggang Subdistrict, Longgang District on Tuesday to help feed eight cats and two dogs that were left at home by their quarantined owners, according to the Daily Sunshine.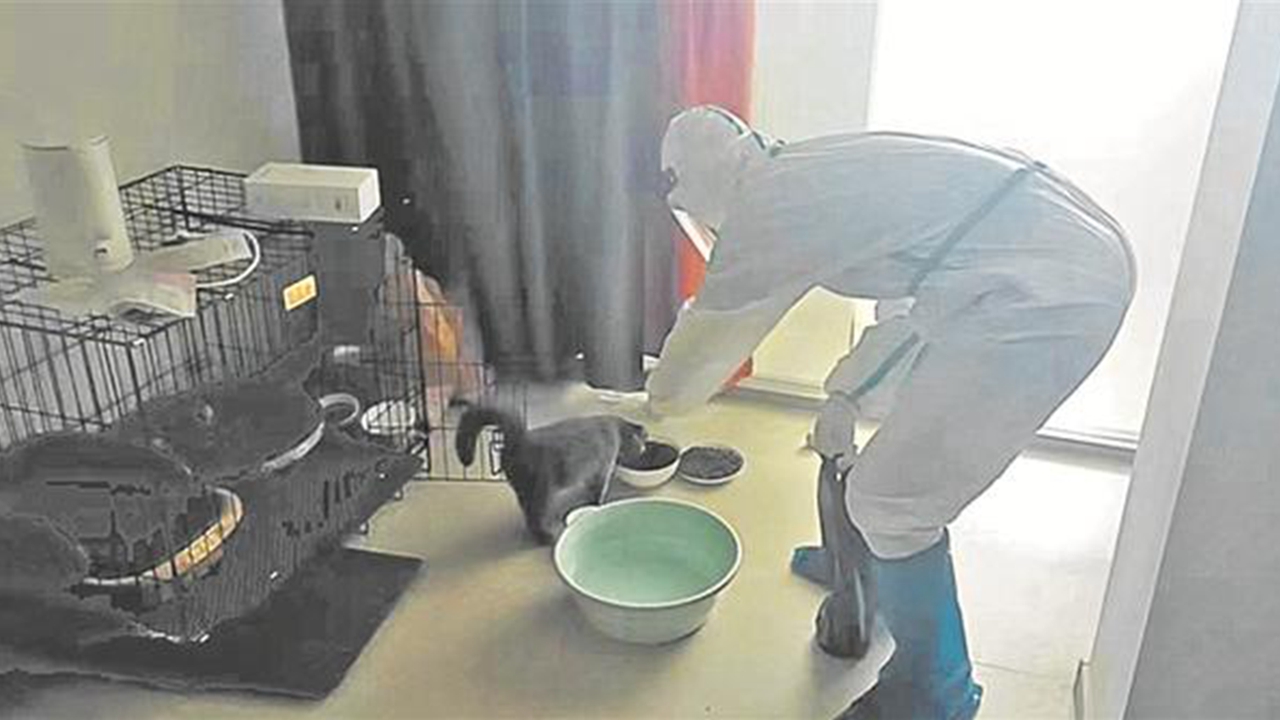 A community worker in a white protective suit feeds a cat inside an apartment in Anjiaxing apartment building at Songbai Community in Henggang Subdistrict, Longgang District on Tuesday. Gao Zhiming

Anjiaxing apartment building was designated as a COVID high-risk area amid the recent COVID flare-ups in the city. As required, a total of 123 residents living in the apartment building were transported to hotels in batches for centralized quarantine.
According to relevant anti-epidemic rules, pet owners cannot bring their pets to their quarantine hotels. After discussion, they agreed to leave their pets to community workers who would help feed them at home.
One of the pet owners tested positive for COVID on Sept. 3 and was taken to the Third People's Hospital of Shenzhen for treatment, leaving her pet at home.
"Guided by the subdistrict's public health service center, workers disinfected her home thoroughly and then fed her cat and cleaned her apartment," said Zhang Deming, deputy head of the apartment building's anti-virus work team.
A couple living on the fourth floor of the apartment building was persuaded by community workers to leave their pet dog at home after being asked to go to a hotel for quarantine.
Zhang said two workers were responsible for taking care of the eight cats and two dogs in the apartment building.
"Only one worker has dog-raising experience. In order to ensure the pets' safety, they cannot feed pets too much food each time. So, they went to each apartment every two days and followed strict disinfection rules to avoid direct contacts with the pets," Zhang said.