In 2019, Zeng Lini first visited OCT East Tianlu Villas in Yantian District. She was deeply enthralled by its lush greenery along both sides of the road, European-style villas wrapped up by vines, sparkling lakes and shiny lawns.
Shortly afterwards, the young 1980s-born designer made a bold decision to start her wedding company in Shenzhen.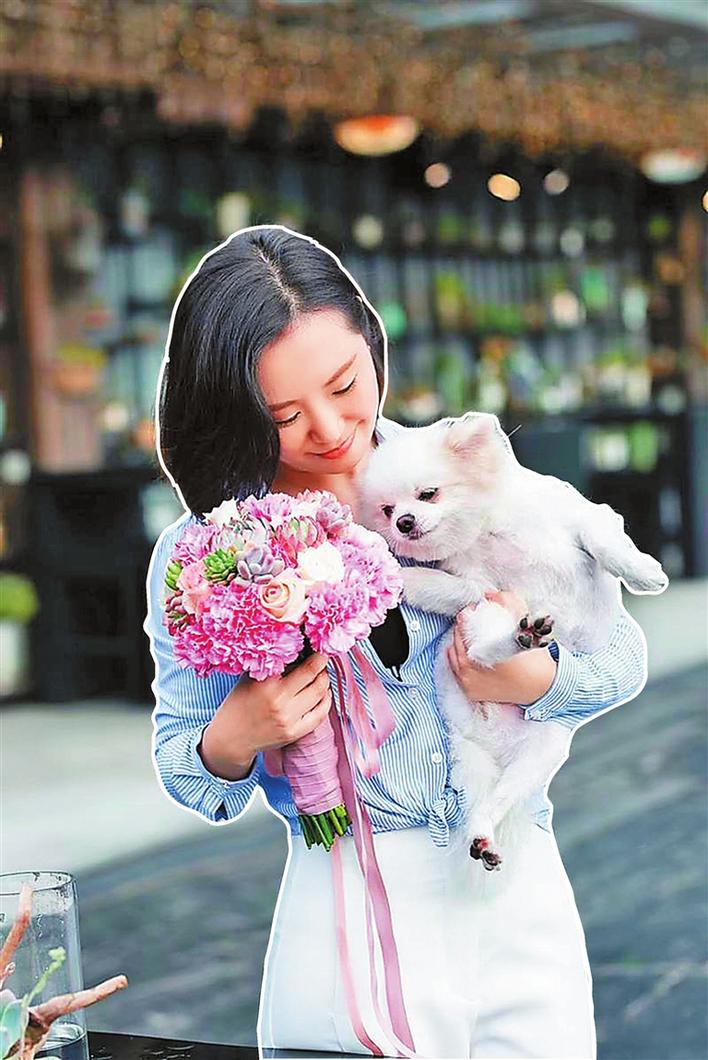 Zeng Lini poses for a photo holding a dog and a flower bouquet with succulents. Photos by courtesy of the interviewee

Zeng graduated from Hong Kong Garments College and became a wedding gown designer in Shenzhen more than 20 years ago, Shenzhen Evening News reported. The 2008 financial crisis posed a challenge for her to export bridal dresses and it pushed her to sell her excess stock domestically.
This unexpected change in business track created a new opportunity for the talented woman. With Zeng's outstanding designs, she was highly recognized in the domestic market, winning several awards at provincial and city levels.
In 2019, she established the "Succulent Garden" wedding company in OCT East Tianlu Villas, providing one-stop services such as event planning, as well as venue and clothing rentals.
Zeng's company name originated from her experience growing succulents. A friend gave her a few succulent leaves and she was surprised to find that new plants grew from the untended cuttings in the soil.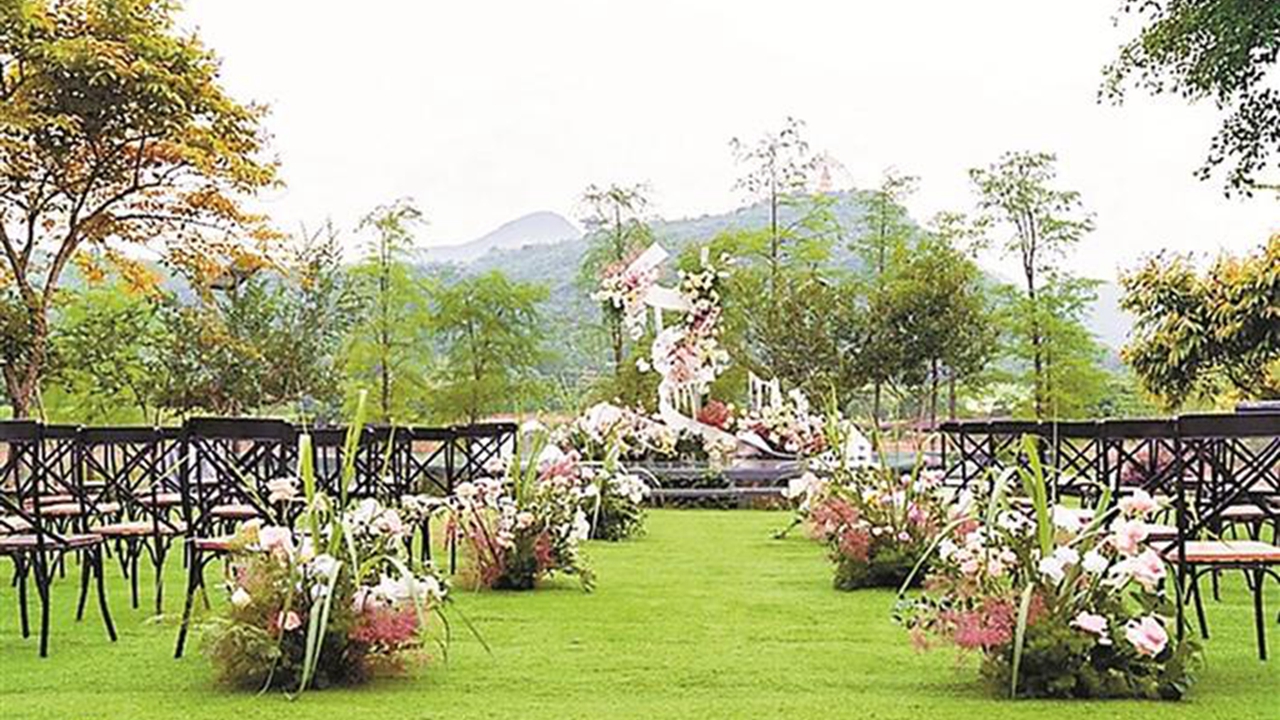 The venue of a wedding reception planned by Zeng Lini's company.
"It was exactly like a family reproducing their next generations. Since then, this kind of plant has been associated with marriage in my eyes," Zeng explained. She used succulents to replace flowers for some wedding decorations and bridal bouquets.
This replacement was also for the sake of environmental protection. "Flowers decay fast and easily turn into breeding grounds for mosquitoes; however, succulents would not have such problems at all," she said.
The pursuit of simplicity is another business philosophy Zeng insists on, particularly during the ongoing pandemic. According to her, the shortest time for "Succulent Garden" to organize a wedding ceremony is less than 20 days.
"Our team handled a number of urgent wedding orders in recent years. With a small and simple wedding ceremony, the couple and guests can equally feel a sense of ritual," she said.
The most impressive wedding she was in charge of is a sweet mini ceremony with only six participants, including the bride and the groom. "Wedding is about nothing but true love. The most essential part is that the couple ties the knot in front of family and friends," she said.
As of now, "Succulent Garden" has organized hundreds of outdoor weddings. When discussing her next plans, Zeng said, "I am going to promote Yantian as China's 'Bali Island.' The district boasts gorgeous mountain and ocean scenes that are perfect destinations for Western-style outdoor weddings."