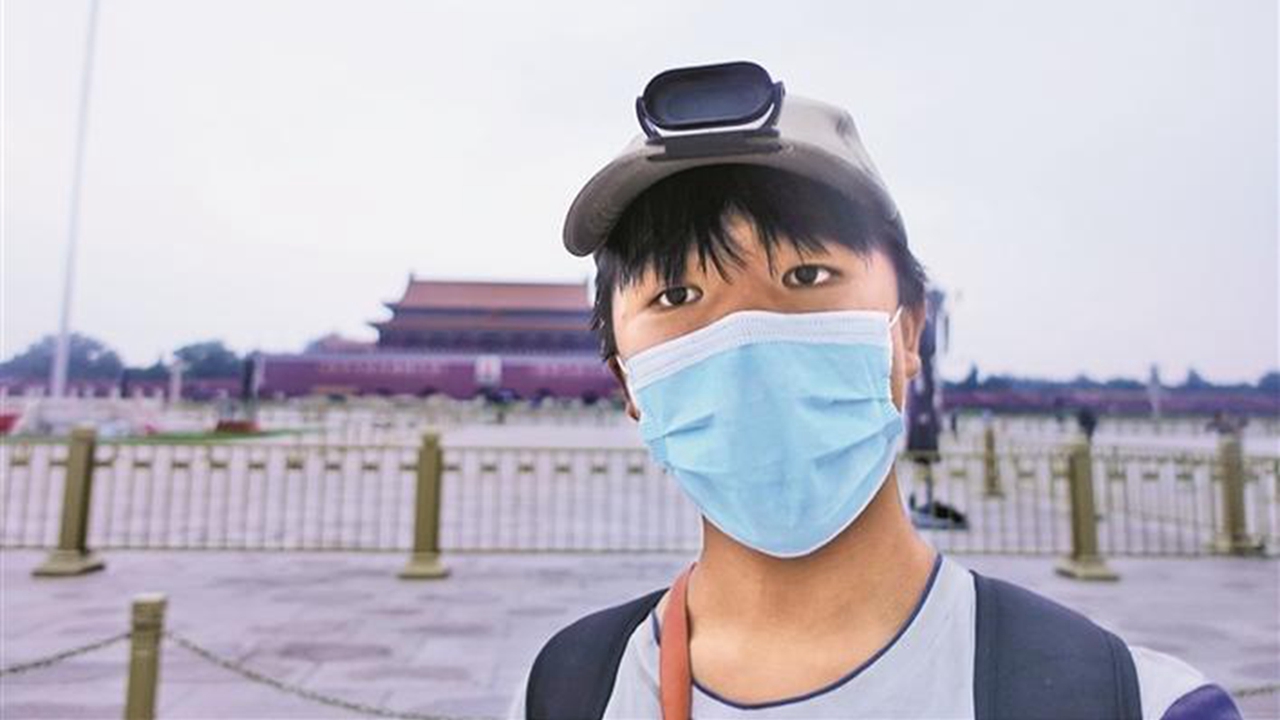 Song Zihan takes a selfie in front of Tiananmen Square when he cycled to Beijing. Photos by courtesy of Song Zihan

A Shenzhen teenager, Song Zihan, recently completed a 5,000-kilometer two-way cycling journey between Shenzhen and Beijing, as his unique way to spend the summer vacation, Shenzhen Evening News reported.
The 15-year-old embarked on his two-wheeled journey alone with a backpack and a camera over two months ago.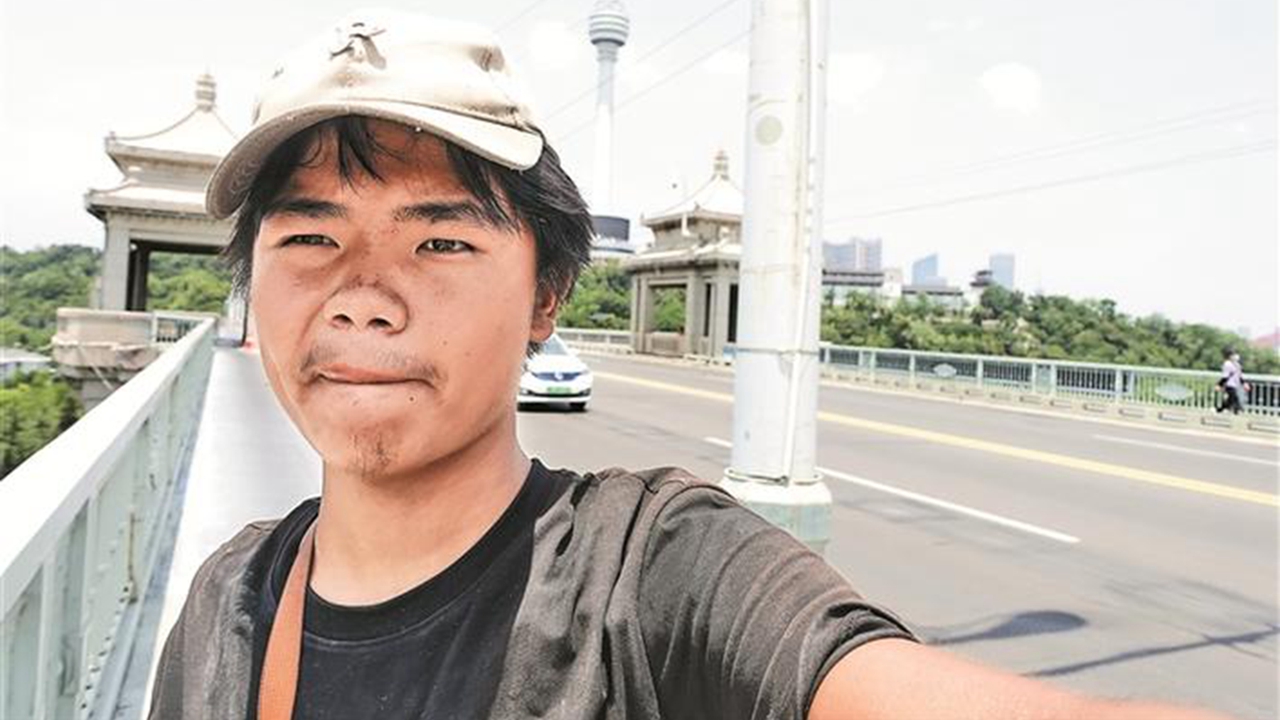 Song Zihan cycles across Wuhan Yangtze River Bridge.
Starting from 6 a.m. every morning, he would cycle over 80 kilometers in around six hours and then take a break for a few hours to avoid the hottest hours. At around 5 p.m., he would ride his bike again until 8 p.m.
During his travels, Song was once mistaken for a homeless person and received help from a warmhearted resident. "I once took a walk at a park in the city of Chenzhou in Hunan Province, dripping with sweat. And my hair was a mess then," Song recalled. "A passerby mistook me for a homeless person and bought me a lot of snacks. After learning that I was on a cycling journey, she was finally relieved and encouraged me to keep moving on."
Being a cyclist has shaped Song's characteristics and helped him grow up. "In the very beginning, I just intended to explore a different way to travel from riding a train or plane. Since the two-wheeled tour started, my views were widened," the teen said.
"I felt more confident and tenacious, while less strained. Traveling by bike immerses me into the surrounding sceneries and builds up my body and willpower," he added.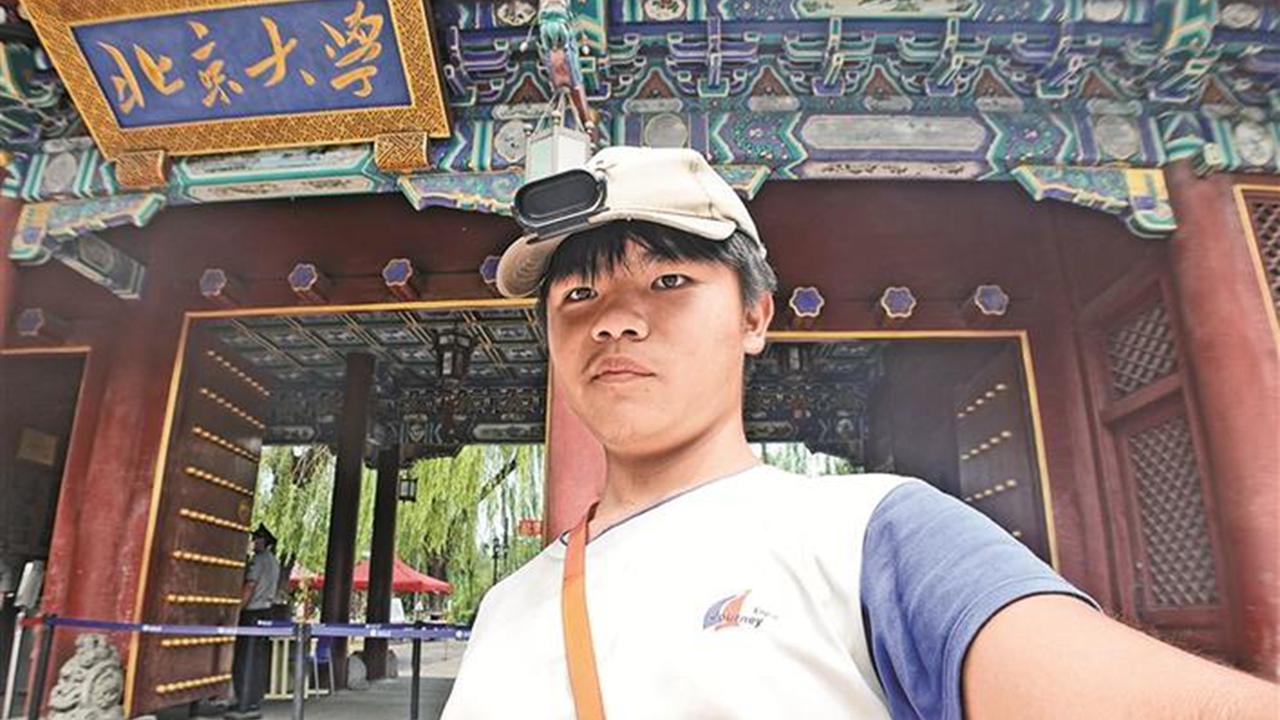 Song Zihan takes a photo in front of Peking University.

Song's parents fully supported his pursuit of cycling. "They bought me equipment for cycling and helped me pack my bag. They are very proud of me," he said.
Shenzhen has seen a gradual formation of its bike culture in recent years. Numerous greenways, lush urban greenery and natural sceneries interconnecting mountains and the sea has made the city rider-friendly, Cai Youxiang, a young man from Hong Kong, told the News.
Cai has been in Shenzhen for two years and cycling is his way to experience the city. "The place I live at is about 5 kilometers away from my workplace. I always ride to work, which is convenient and environmentally friendly," he said.