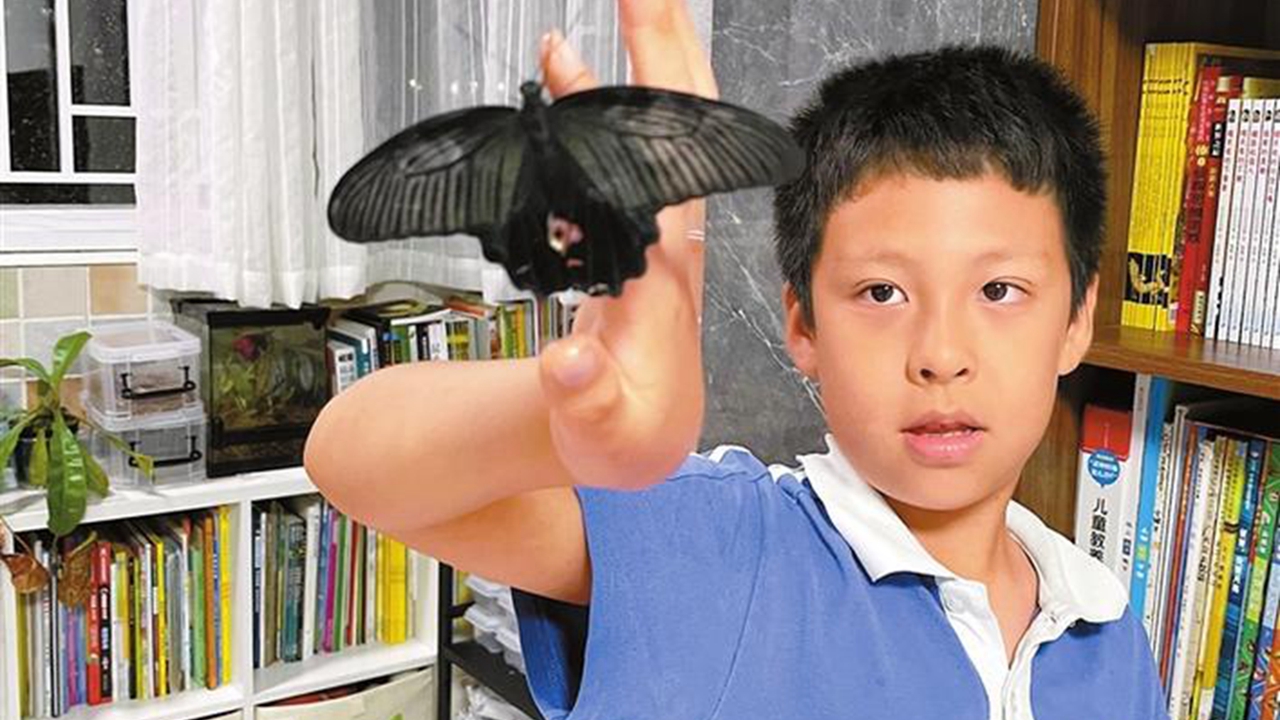 Zhang Heyi shows a red Helen butterfly perched on his finger. Photos courtesy of the interviewee

When dusk settled in Tanglang Mountain Country Park in Nanshan District, a 9-year-old entomology enthusiast set out on an adventure finding insects hidden in bushes and ponds. With his camera, he showed his Douyin audience a mayfly perching on his index finger with its threadlike tails swinging gently.
The boy, Zhang Heyi, otherwise known by his internet nickname Qi Qi, has a Douyin channel called "Insect World of Qi Qi" with 155,000 fans, over 560,000 likes and nearly 90 short videos featuring a wide variety of insects.
Zhang is a Grade 4 student at Zhuo Ya Primary School of Shenzhen and is able to identify over 1,000 insect species, according to a report from Shenzhen Evening News.
The 9-year-old has shown interest in insects way before he started school, Zhang's mother told the News.
Zhang Heyi reads books to learn entomological knowledge.

With his parents' support and encouragement, Zhang began to learn entomological knowledge by taking part in summer camps, reading books and watching documentaries.
He also set up tens of insect mesh cages and insectariums on the balcony for observing and raising them at home. The insect base has received more than 100 insects, like stag beetles (lucanidae) he caught in Fujian Province and Shenzhen-grown citrus locusts (chondracris rosea).
Shenzhen's subtropical climate and rich natural resources have made the city a perfect place for Zhang to observe insects. "I always watch insects at Tanglang Mountain Country Park, Lianhua Hill Park, Yangtai Mountain Forest Park and OCT National Wetland Park. I have recorded about 60 species in Tanglang Mountain Country Park, the nearest park to my home," Zhang said.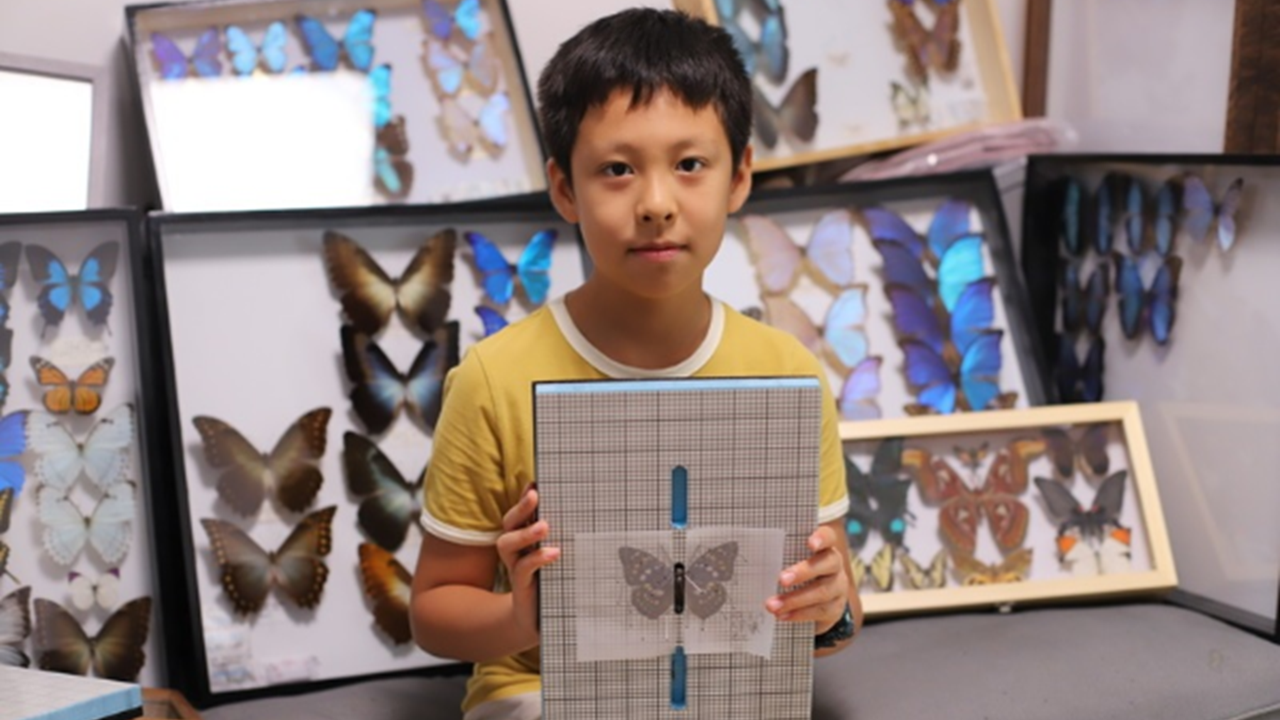 Zhang Heyi shows a butterfly specimen he made.

With his mother's help, Zhang uploaded his first episode on "Insect World of Qi Qi" online in April last year. In a two-minute video, he put two species of stick insects on his hands and introduced their unique characteristics, habitats and defense mechanisms.
Netizens' great response to this episode increased Zhang's enthusiasm for spreading entomological knowledge via video. Over the past year, he has enriched his channel's content with a wide variety of butterflies, caterpillars and beetles.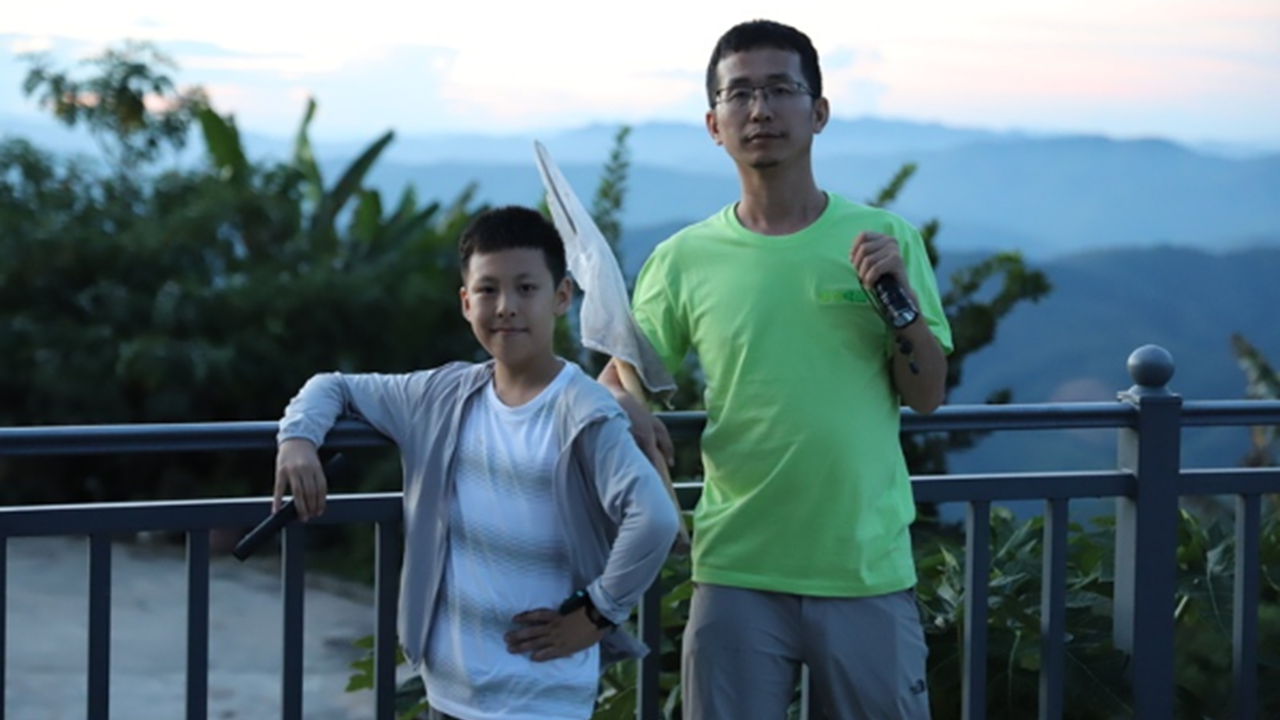 Zhang Heyi (L) takes a photo with his entomological instructor.

"I want to encourage more people to understand insects and protect them. It is important to maintain biological diversity and balance," Zhang said.