At Lam's Collectible Shop at the foot of Wutong Mountain, there are not only antiques, CDs and vinyl records, but also the "printing culture" created by the shop owner, identified as Lam, who shows a genuine and abiding love for his collection, Shenzhen Evening News reported.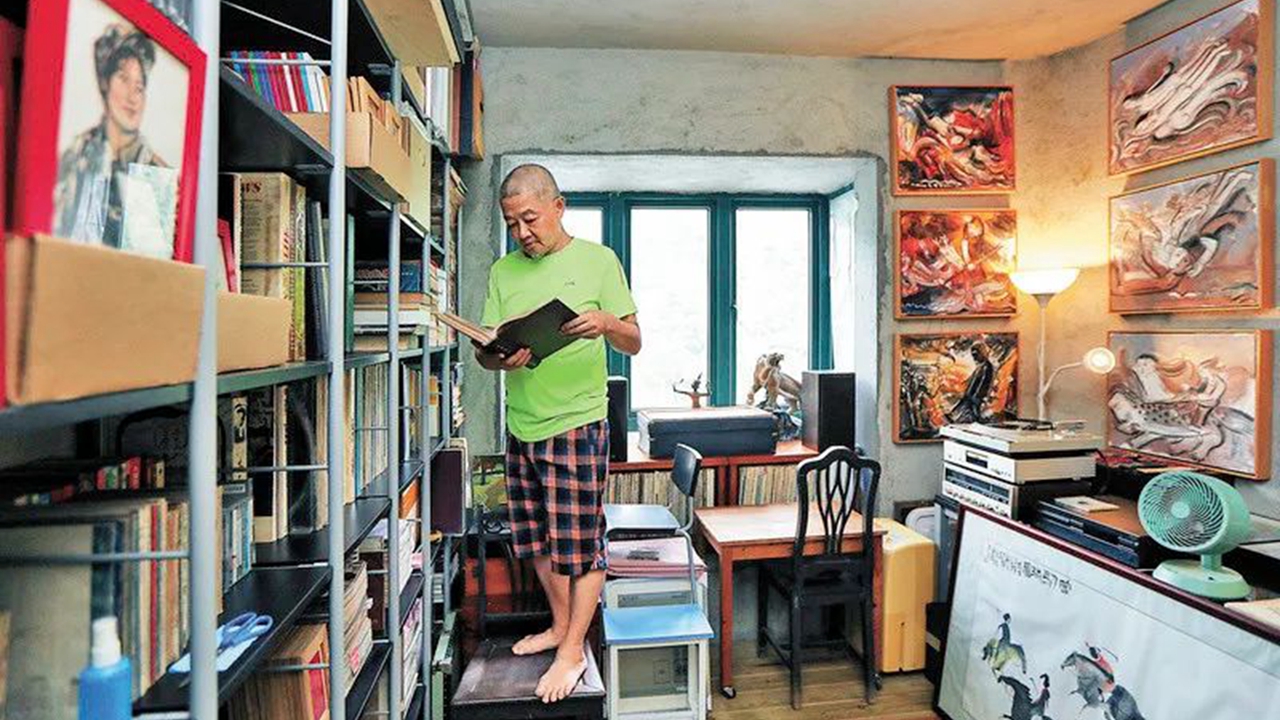 Lam sorts out his collection at Lam's Collectible Shop at the foot of Wutong Mountain. Photos from Shenzhen Evening News

Lam's shop was transformed from a three-bedroom and one-living room residence nearly a decade ago. The shop is orderly lined with old shelves and cabinets showcasing objects such as vinyl records, European copper prints, oil paintings and modern Chinese wood carvings, with a wide assortment of paintings hung on the walls.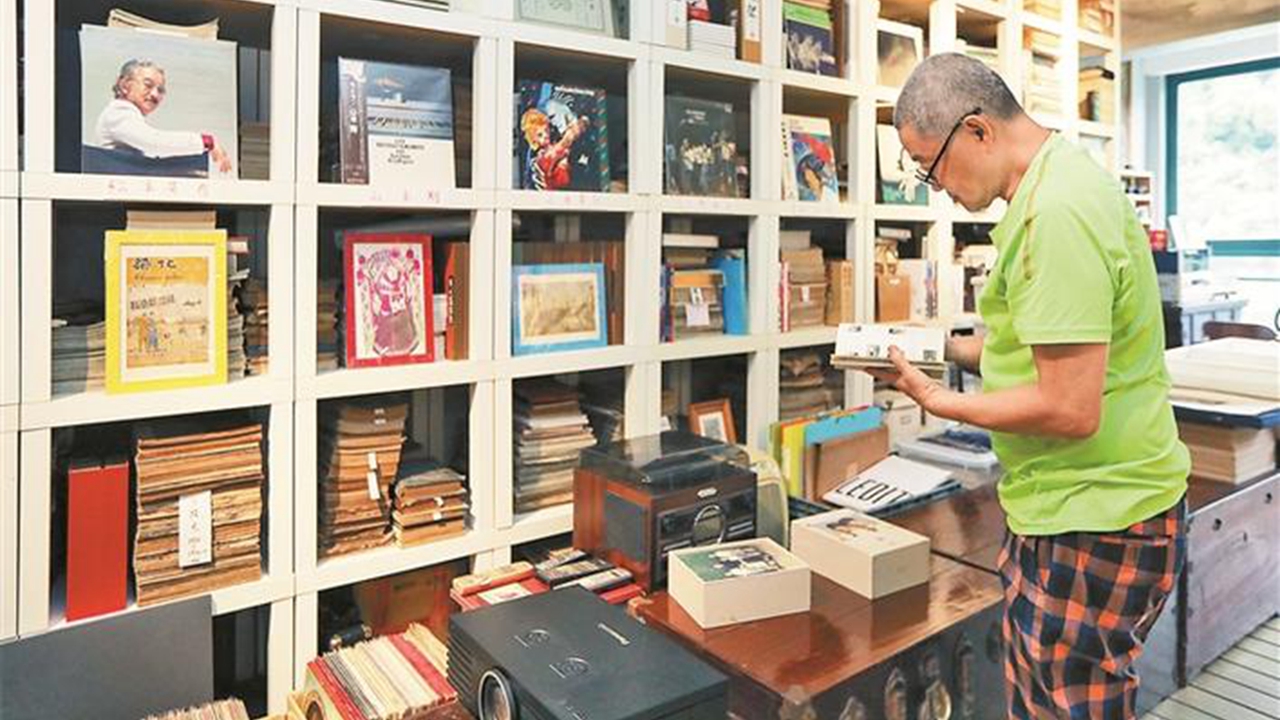 Lam reads a book in his collection at Lam's Collectible Shop.

"I'm delighted to wake up every day and see a room full of collections. I enjoy the satisfaction in the process of sorting things out," Lam told the News when asked how he arranges his massive collection in his daily life.
"When we love a piece of collection from the bottom of our hearts, it is the best way to maintain it," Lam said.
According to him, maintaining a collection doesn't mean wearing clean gloves, carefully dusting the surface or always worrying about damages in the collection. The best maintenance is knowing the collection's story from the bottom of the heart and fully loving it.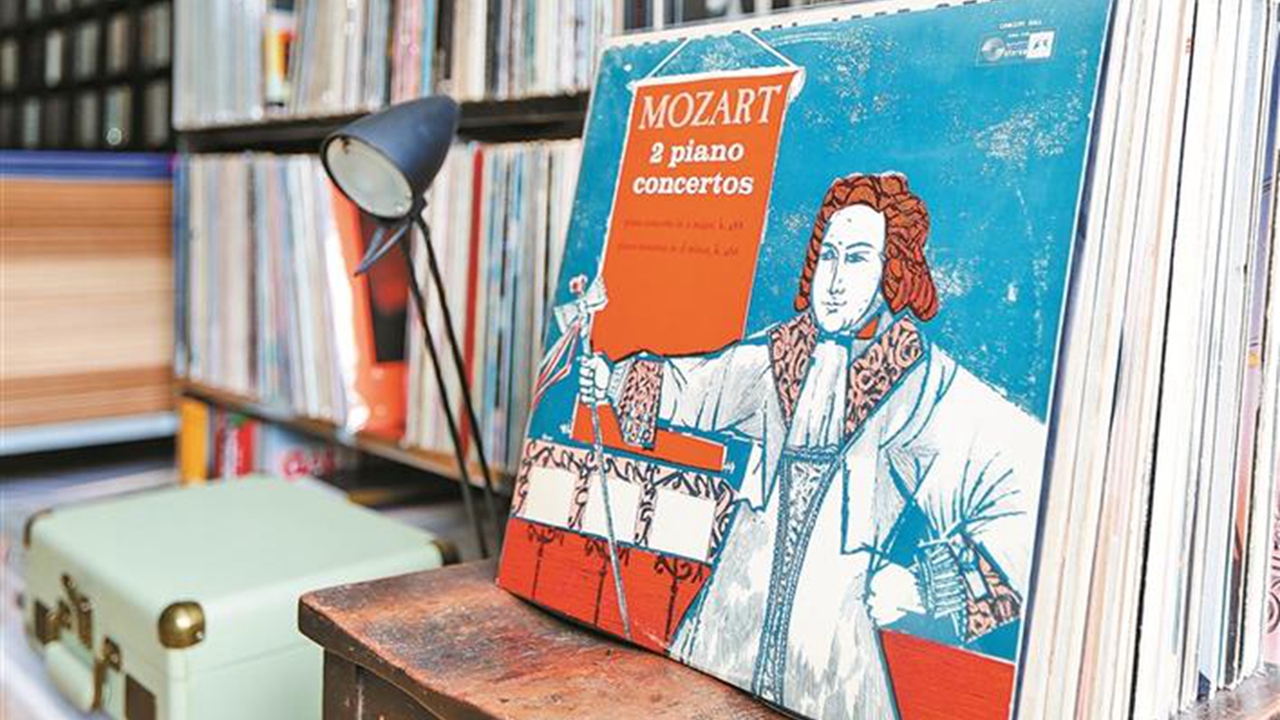 A vinyl record of Mozart stands out at the shop.

Lam is from Hong Kong and has been living in Shenzhen for over 20 years. Most importantly, he feels most comfortable in what he is doing now. Lam's Collectible Shop holds free exhibitions from time to time, through which Lam hopes to provide more leisure choices for the city's culture lovers.
Some old books at Lam's shop.

Strictly speaking, Lam doesn't think he is a collector. "I just sort out valuable works to provide value to those who really understand them." In his view, the meaning of a collection is not to have it forever, but to absorb and transform the content into a "new" cultural work after knowing its characteristics, so that others can have a chance to understand it.
This is also the core of Lam's "printing culture," which involves the arrangement and display of vintage printed materials and giving them new cultural significance and historical value.
Printed materials abound at Lam's Collectible Shop.

"This is what I intend to do all my life. The difficulty lies in the description of each collection and the discovery of its most authentic content," Lam said, recalling that he was interested in printed materials since childhood.
Lam believes that the fast-paced life in Shenzhen has given many people challenges and opportunities, but the secluded exhibition room he owns is a good place for him to relax.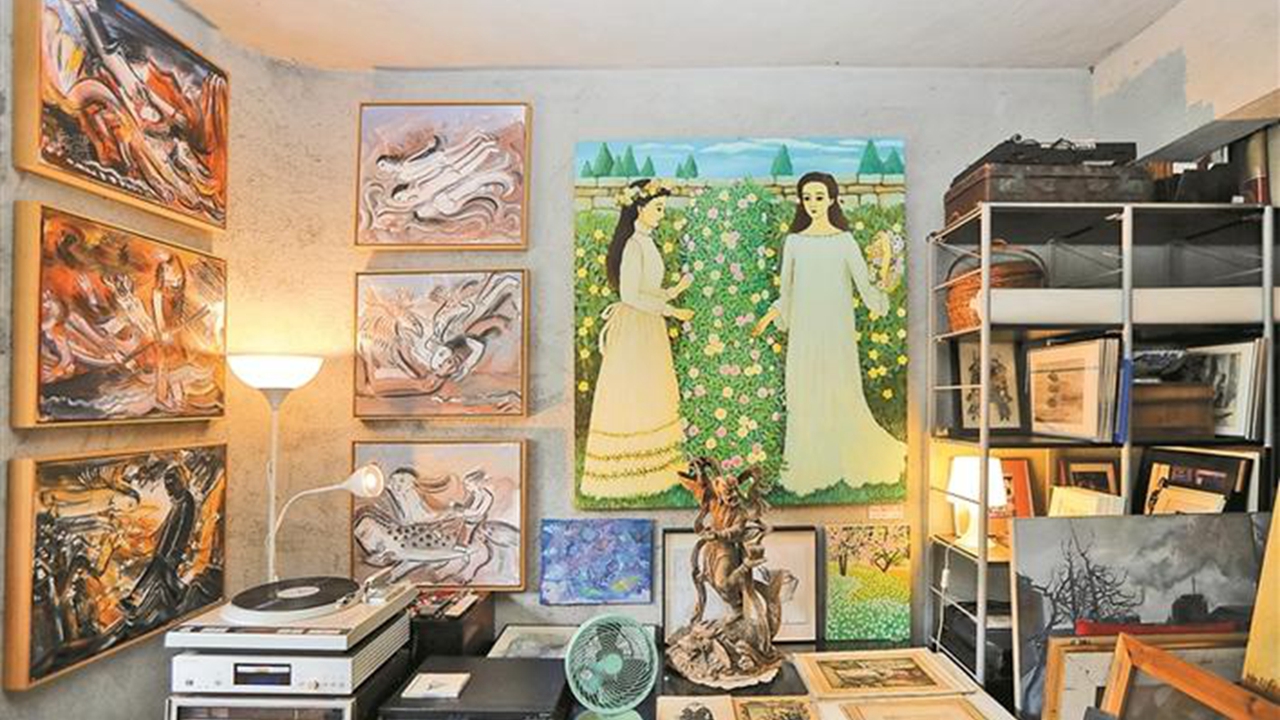 Artworks at Lam's Collectible Shop.

Artworks at Lam's Collectible Shop.