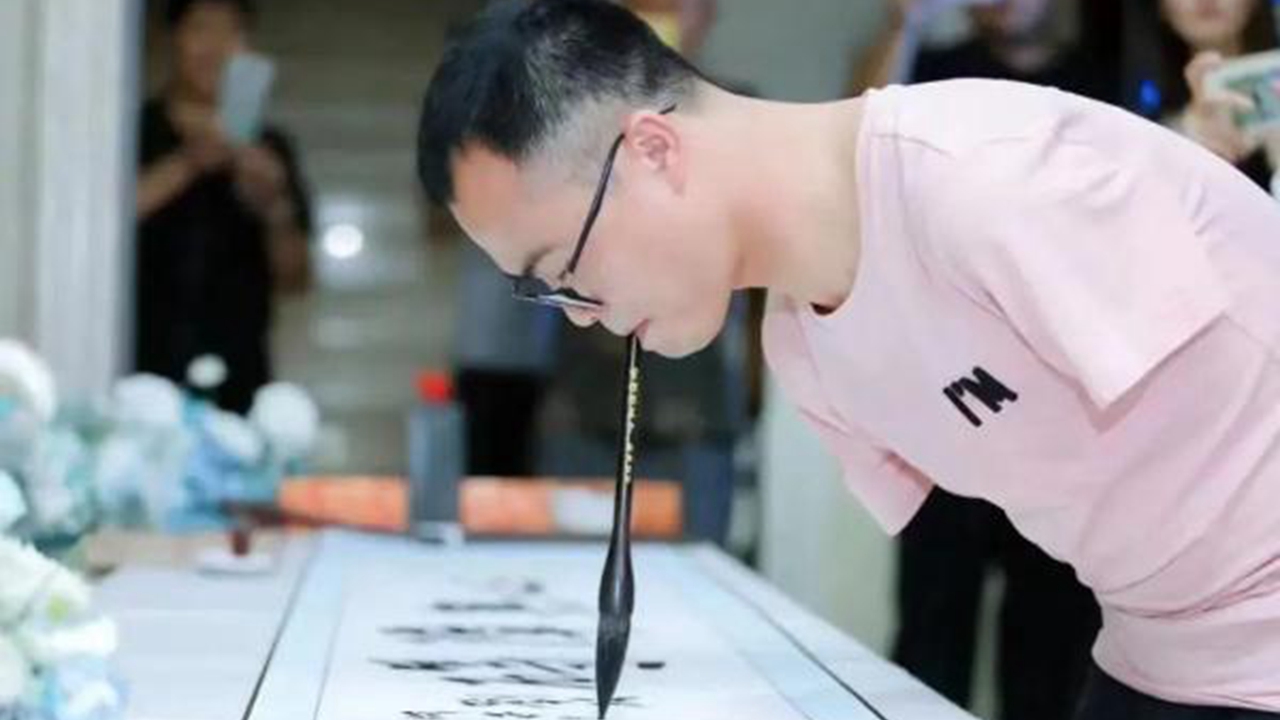 He Zilong writes calligraphy by holding a brush in his mouth. Shenzhen Special Zone Daily

At Mincheng Book House in Longhua District, a man without arms gives two livestreams daily to show his calligraphy by using a brush with his mouth instead of hands.
He Zilong, the armless man, comes from the city of Lishui in Zhejiang Province. The 33-year-old lost his arms when he was 6 in a farm field. That time, he was unable to attend school because he was incapable of writing words. However, after three months of hard work, he learned how to write words using his foot and finally returned to school.
Writing words by foot is a tough task. His foot would feel numb and sore after writing for 15 minutes. He would even suffer from frostbites during winter while writing barefoot, because he could not control the pencil without baring his foot.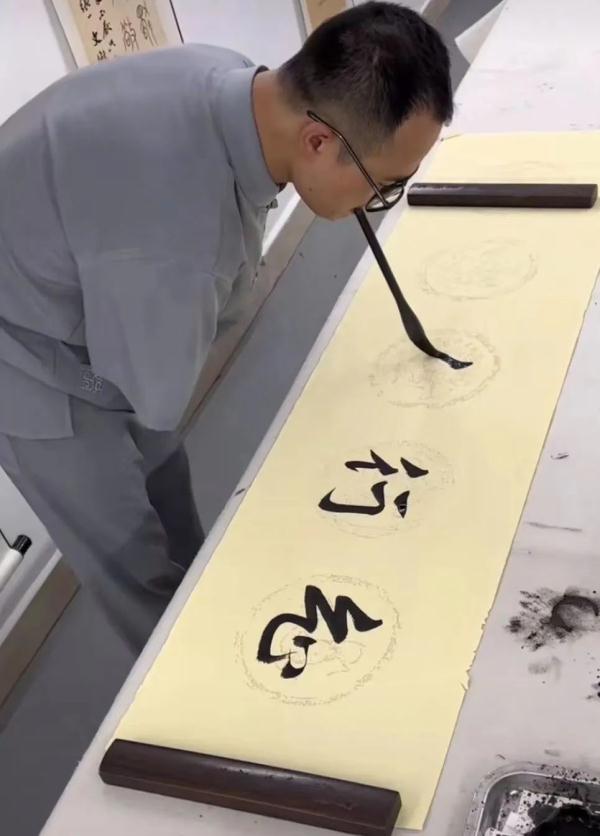 He Zilong practices writing using his mouth.
Due to difficulties writing by foot, he started to practice writing using his mouth by holding a pencil in his mouth. Because he couldn't control drooling while doing this, he spent more time doing homework than normal people and would break a pencil every week or two.
When he turned 11, he tried calligraphy. Using a brush to write is far more difficult than a pencil. "When I feel tired, I would take a rest holding the brush in my mouth instead of putting it down. I would practice for several hours a day," He said.
He Zilong receives an interview.

His turning point came in 2014 when he got into livestreaming and creating short videos to share his experiences in calligraphy. From time to time, He attracted more and more followers and would earn a living from daily livestreams. "Netizens would reward me and buy my calligraphy works. The income is basically determined by the number of viewers," He said. Each livestream would garner over 1,000 viewers on average.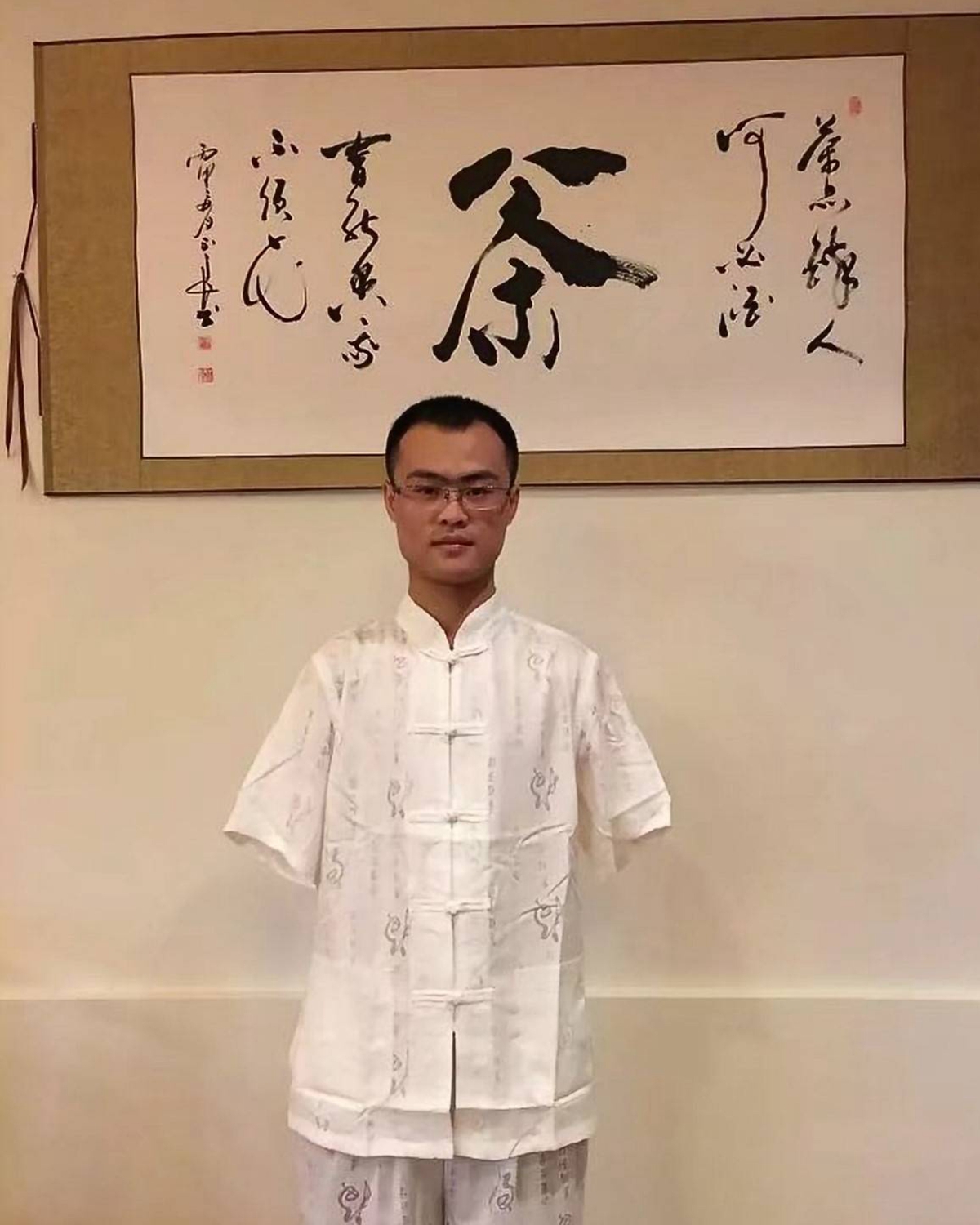 He Zilong and his calligraphy.

His spirited and optimistic mindset inspires his followers. "Some people might find it difficult to be good at handwriting. But if I can write by mouth, what else is impossible?" He said. One of his short videos garnered more than 300 million views with over 12 million thumbs-up.
During his free time after livestreaming, he practices more calligraphy. "Only if I improve myself and practice a lot, I would do better," He said.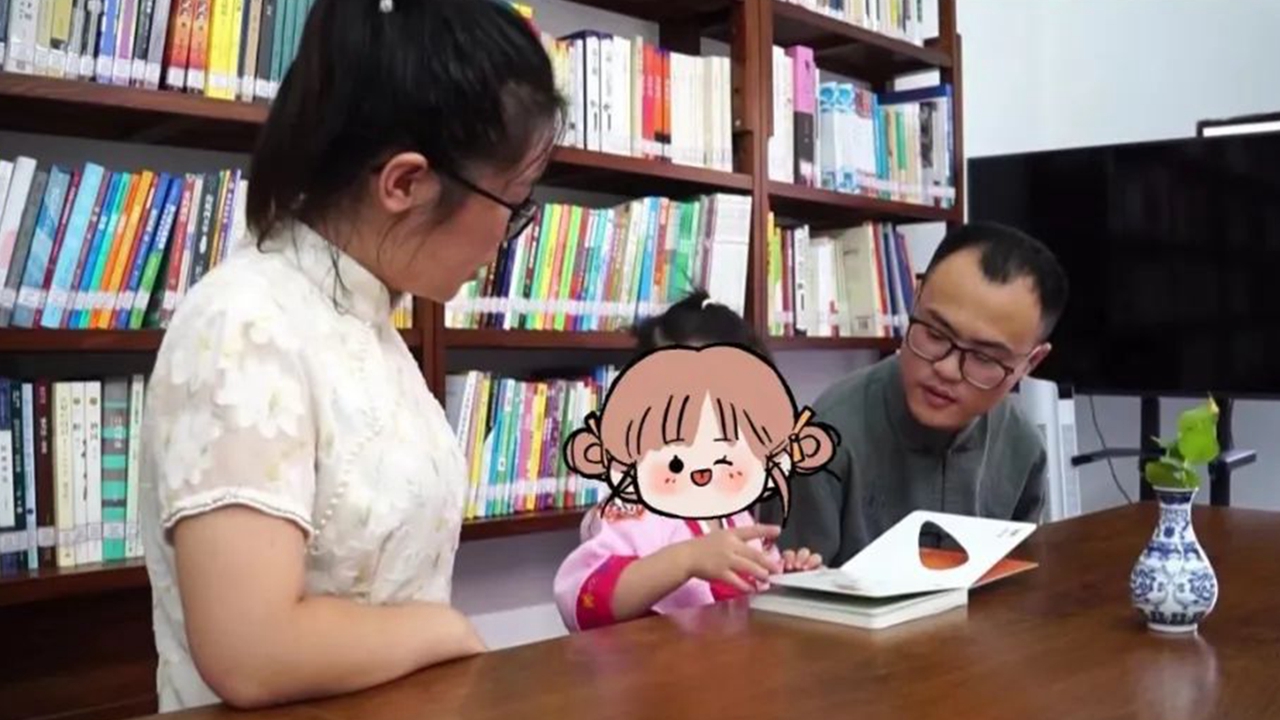 He Zilong and his family.

Last March, He moved to Shenzhen and enjoyed a free studio in Longhua District provided by a public-benefit space with the help of his friend and Shenzhen Longhua Disable Service Center. "Shenzhen enjoys a favorable environment for entrepreneurship and employment for the disabled, and I gained a lot of help here," He said. He is filled with confidence of his future development in the city.