The 18th Shenzhen International Coastal Cleanup Day was launched Sunday in Dapeng New Area, attracting many parents to take their kids to join the event, Shenzhen Evening News reported.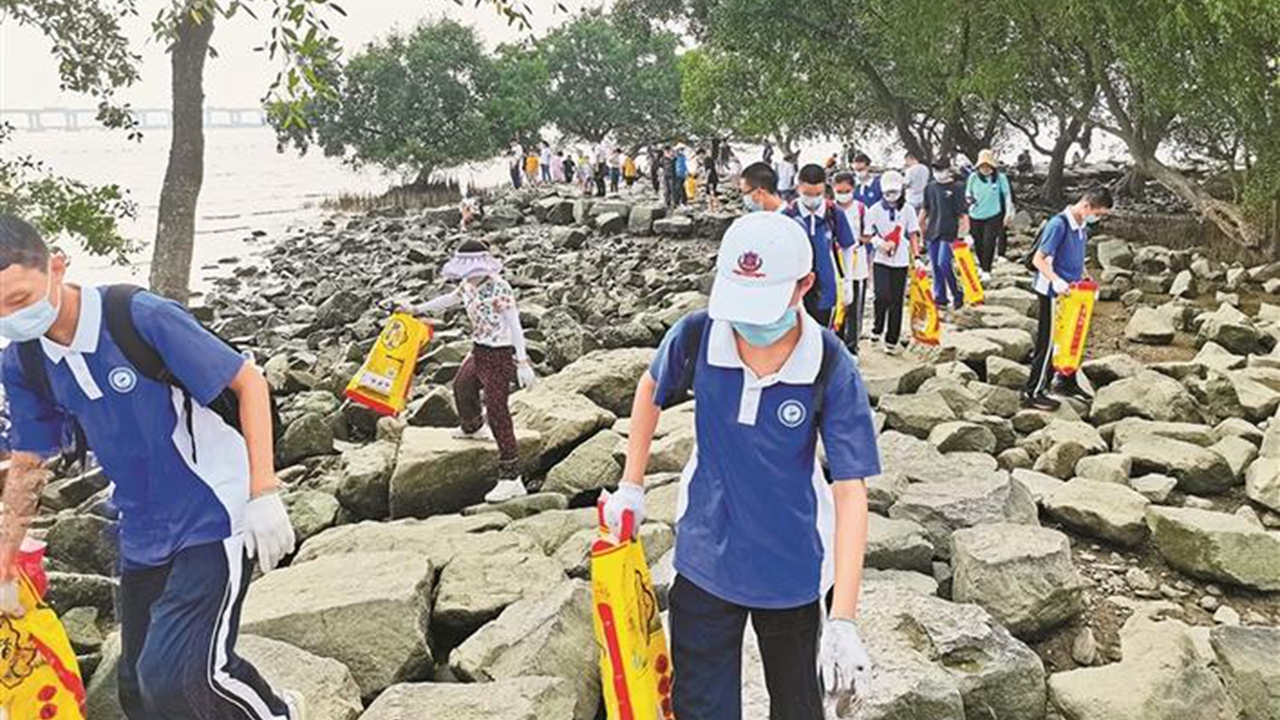 Students pick up garbage along the seashore during the 18th Shenzhen International Coastal Cleanup Day on Saturday. Shenzhen Evening News

The annual event, organized by Shenzhen Blue Ocean Conservation Association, started in 2005. Data suggested that as of now, nearly 30,000 volunteers have joined the event to help clean up over 23,000 kilograms of ocean trash.
During the launching ceremony Sunday, the organizer also initiated a campaign to rescue rare Yangtze finless porpoises, opened an art exhibition themed zero-carbon ocean, and inaugurated ocean cleanup and zero carbon ocean sports activities to call for citizens to protect the ocean and marine environments.
The Yangtze finless porpoise is called as the giant panda in water. Since 2019, Shenzhen Blue Ocean Conservation Association has continued to pay attention to the finless porpoises' situation in Daya Bay, according to the report.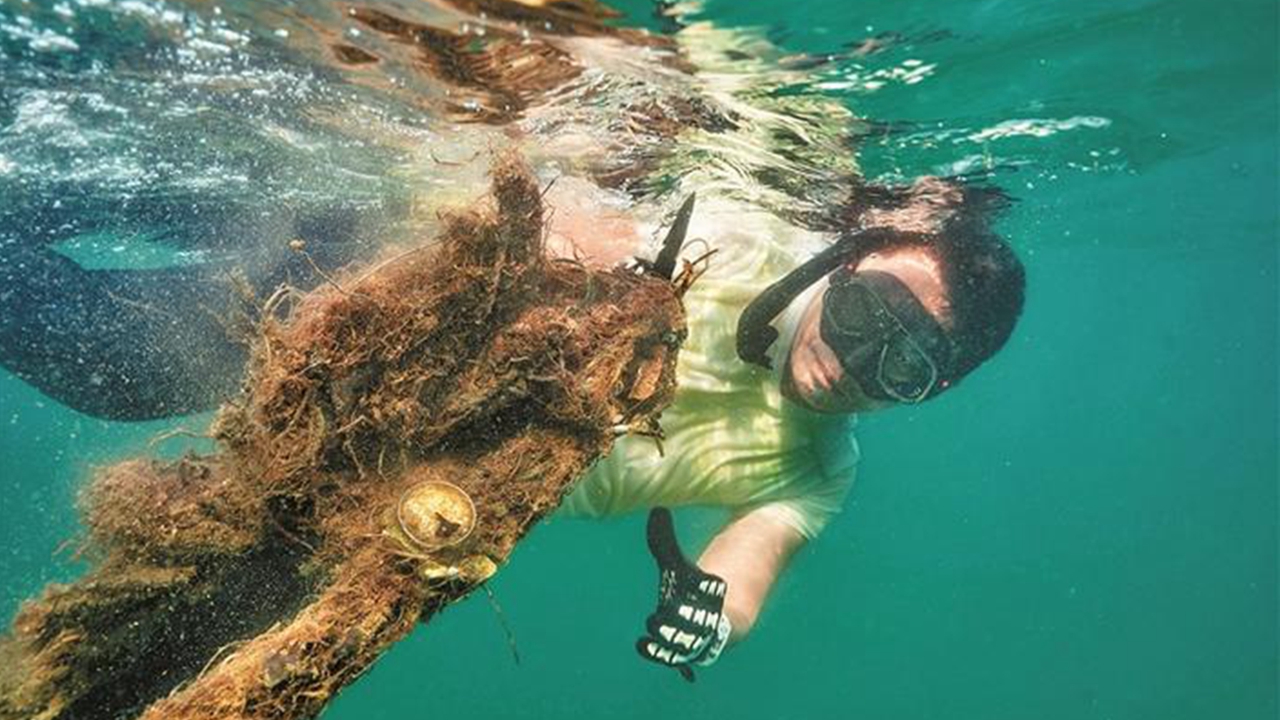 A diver collects trash underwater Saturday.

The finless porpoise rescue campaign will investigate these animals' living conditions and figure out strategies to protect them.
During the event, 20 students from Nanyou Primary School in Nanshan District were seen holding ocean protection themed pictures to promote the idea to the public.
The coastal cleanup events were also held in 11 subvenues across the city Sunday and company representatives, volunteers and students cleaned up over 339 kilograms of trash along beach areas that day.