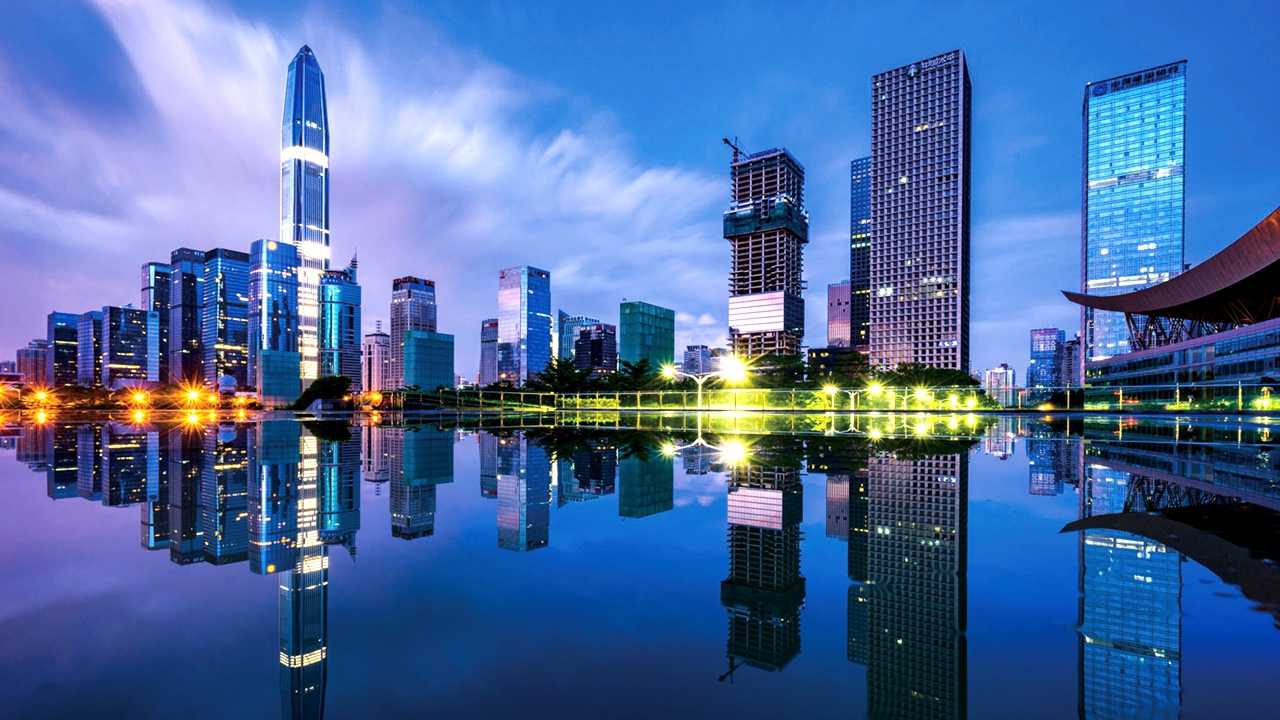 Shenzhen's central business district in Futian. Lin Jianping

Shenzhen moved up one spot to No. 9 in the latest ranking of the world's leading international financial centers, the newly released 32nd edition of the semi-annual Global Financial Centers Index (GFCI 32) showed.
The ranking, compiled by China Development Institute in Shenzhen and Z/Yen Partners, a London think tank, evaluated and ranked 119 financial cities in terms of business climate, human resources and infrastructure, among others.
The report showed New York and London ranking first and second, while Chinese cities such as Shanghai, Beijing and Shenzhen all maintained spots in the top 10.
A total of 12 Chinese financial cities made it to the GFCI 32 list. Chengdu in Sichuan Province advanced three spots to No. 34, while Nanjing, Tianjin, Dalian and Hangzhou jumped by 24, 18, 14 and 8 spots up the list, respectively.
Singapore has overtaken Hong Kong as Asia's top financial center and it also ranked third worldwide. San Francisco outperformed Shanghai, ranking at No. 5, while Shanghai slipped to No. 6. Paris made its return to the top 10 and Tokyo dropped to No. 16.
The average rate of financial cities in GFCI 32 increased by 4.83% from the last edition and has almost resumed to the level of GFCI 27 issued in March 2020, in spite of the slowdown in the global economy, energy crisis and inflation pressure, the report said.
Among the industrial indexes, Shenzhen ranked first in the banking sector and second in the financial area worldwide. It also ranked fourth in both insurance and trade industries.
Shenzhen posted a 3% GDP growth year on year in the first half of the year to 1.5 trillion yuan (US$222 billion), the local statistics bureau said.