Liu Xixi, 25, donated hematopoietic stem cells (HSCs) at the Second People's Hospital of Shenzhen yesterday in hopes of saving a little girl with blood disease. Liu became the city's 549th and the country's 14,011st volunteer donor to have donated HSCs to an unrelated recipient.
Liu has been active in donating blood after she turned 18. In 2019, she joined the China Marrow Donor Program during her second blood donation. When she learned that a little girl had successfully matched with her last month, she agreed to donate without hesitation.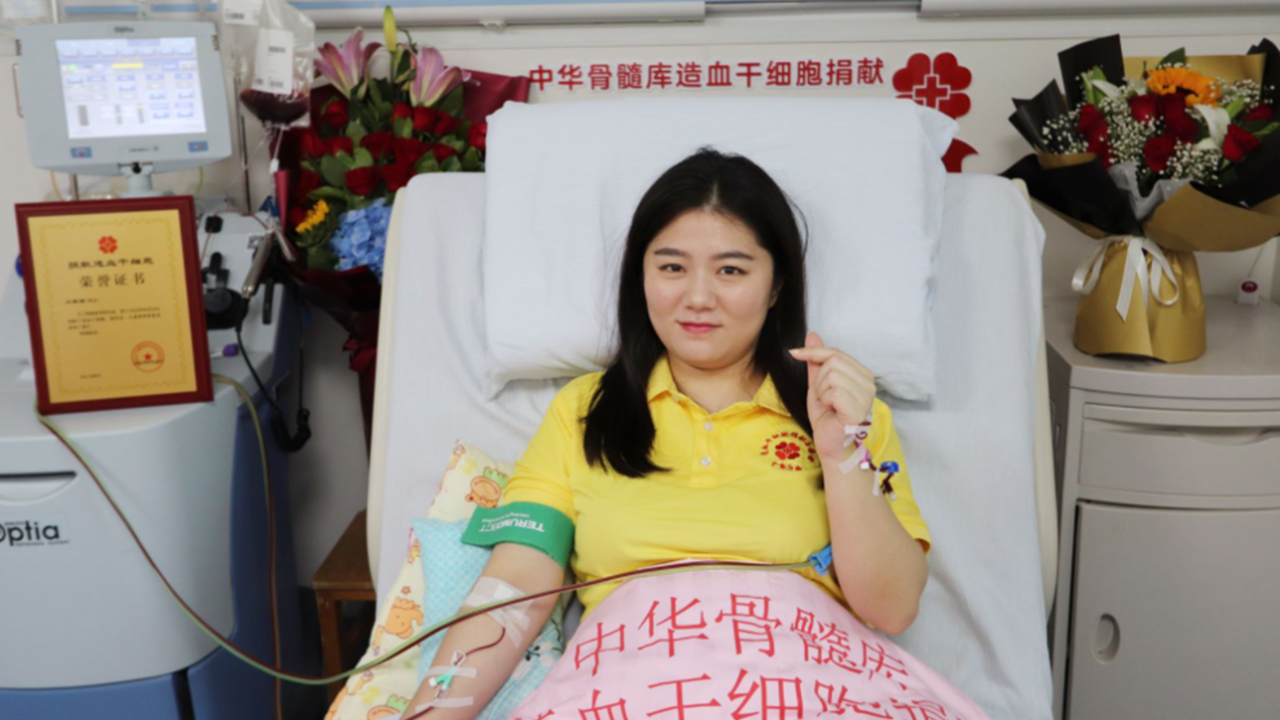 Liu Xixi donates hematopoietic stem cells at the Second People's Hospital of Shenzhen yesterday in a hope to save a little girl with blood disease. Courtesy of Shenzhen Blood Center

In gratitude for Liu's donation, the little girl sent Liu a thank-you letter. In return, Liu and her mother each wrote the girl a letter to give her support and encouragement.
"You have parents and a brother who love you deeply. They have been working hard for you. You are also very strong. It's amazing that you have been fighting against the disease. I hope to provide you with a little help when you are temporarily in trouble," wrote Liu's letter.
According to Liu, she never regretted the moment when she agreed to donate HSCs. However, her only concern was that her mother would disapprove of her decision.
"It's not easy to do this and to save a person's life. I bless the child. She now has an older sister who was a complete stranger before, but now they have a lifelong connection," Liu's mother told reporters.
"Society needs positive energy and great love. It's not done by speech, but action," Liu's mother said, adding that she hoped the donation can influence more people.
Liu's father died of leukemia when Liu was 5 years old and she was raised by her mother alone. "Her father passed away due to leukemia. I know what this disease means to a family," Liu's mother said.
Shenzhen had seen 86 people donate HSCs to unrelated recipients between January and September this year, according to Shenzhen Blood Center.