Editor's Note:
This is the first story in the "Decade of Transformation" series. We will invite dozens of expats to share their stories and insights on the changes that have taken place in the Guangdong-Hong Kong-Macao Greater Bay Area over the past decade.
For Raj Oswal, a second-generation Indian-American who grew up with computers around Silicon Valley at the San Francisco Bay Area in the U.S. and is now pursuing his career as a tech geek in the Guangdong-Hong Kong-Macao Greater Bay Area (GBA) city of Shenzhen, the two bay areas play a big role in his identity, defining who he is as a person.
"I came to Shenzhen in April 2019 to represent a San Francisco-based client. It is a technology company called Gupshup, which is a big provider of conversational messaging solutions for brands all over the world," Oswal said.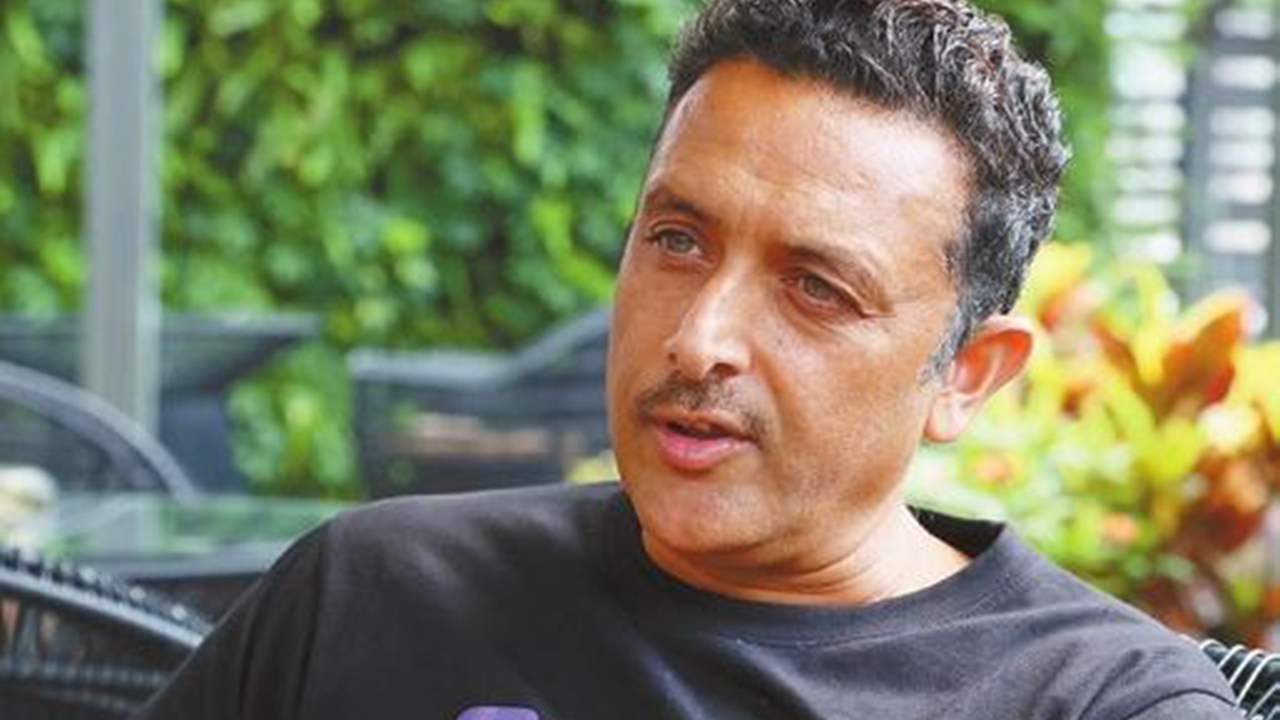 Raj Oswal

Gupshup has managed to make inroads into over 50 markets worldwide and Oswal has been helping to bring the company to China. Along with Gupshup, he also runs a small tech company named Interface (Shenzhen) Technology Co. at the Shekou Net Valley Area in Nanshan District. The veteran tech geek usually works on his computer or iPad with a cup of pu'er tea and his dog Coco around. His office may be small, but it is abounded with technologies and his aspirations as an entrepreneur.
Oswal has progressed from hosting free coaching workshops attended by some 50 young Chinese entrepreneurs in his first six months in China to establishing partnerships between Gupshup's major OEMs (original equipment manufacturers) in China, including Xiaomi, Vivo, OnePlus and Transsion. Oswal, who started his own company last year, has been impressed by Shenzhen's rapid development in terms of technology, infrastructure and living environment.
"I have seen a lot of tech companies that are evolving with lots of interesting technologies coming out of Shenzhen and China now," he said. "Moreover, you can't miss how many infrastructures are being built here every day. The rate of how fast something is built is incredible. And the environment here is also getting cleaner and cleaner."
Oswal, with his new company, is now exploring the application of disruptive technologies such as VR (virtual reality), AR (augmented reality) and MR (mixed reality) in various fields like education and agriculture. He developed some short-burst VR experience prototypes, which can help students learn about plants or the solar system in an immersive way.
Oswal feels that Shenzhen is a city where disruptive technologies can be applied, citing examples such as LiDAR in navigation, drones in real estate and agriculture, and VR in education.
"Disruption and disruptive technologies are prevalent in almost every aspect of daily life in Shenzhen," he said.
"The San Francisco Bay Area is a hub of technology. It has a very strong education ecosystem with Stanford and other top universities that help drive its growth. The market there is also very mature," Oswal said while comparing the two bay areas that helped shape his identity. "Shenzhen is also a center of technology which follows that path in its own way, forming an ecosystem that boosts the growth of innovative startup tech companies."
"The GBA is an enabler to me," he said. "It is an international community which enables me to pursue a career in technology, to pursue relationships and to build bridges between different countries."
While pursuing his career, the Californian native always thinks about what he can do to give back to the local community in Shenzhen.
Besides education, he is also looking to enhance the exchanges of ideas, technologies and knowledge among people through establishing a disruptive tech community on WeChat, holding offline events, and encouraging seasoned expat entrepreneurs to do coaching for the local community.