The draft park regulations state that pets are not allowed to enter parks. Citizens who refuse to rectify their behavior after being caught violating this ban will face penalties.
As per the city's dog-raising regulation implemented in 2006, dogs are not allowed to enter public venues like parks.
Regarding the two rules, Hu Jue, an owner of two pet dogs, told Shenzhen Daily that she fully understands the government's move to issue the regulations.
However, she suggested that community parks should be open to dogs early in the morning or late at night when parks are not filled with visitors, adding that large-sized dogs need more outdoor spaces.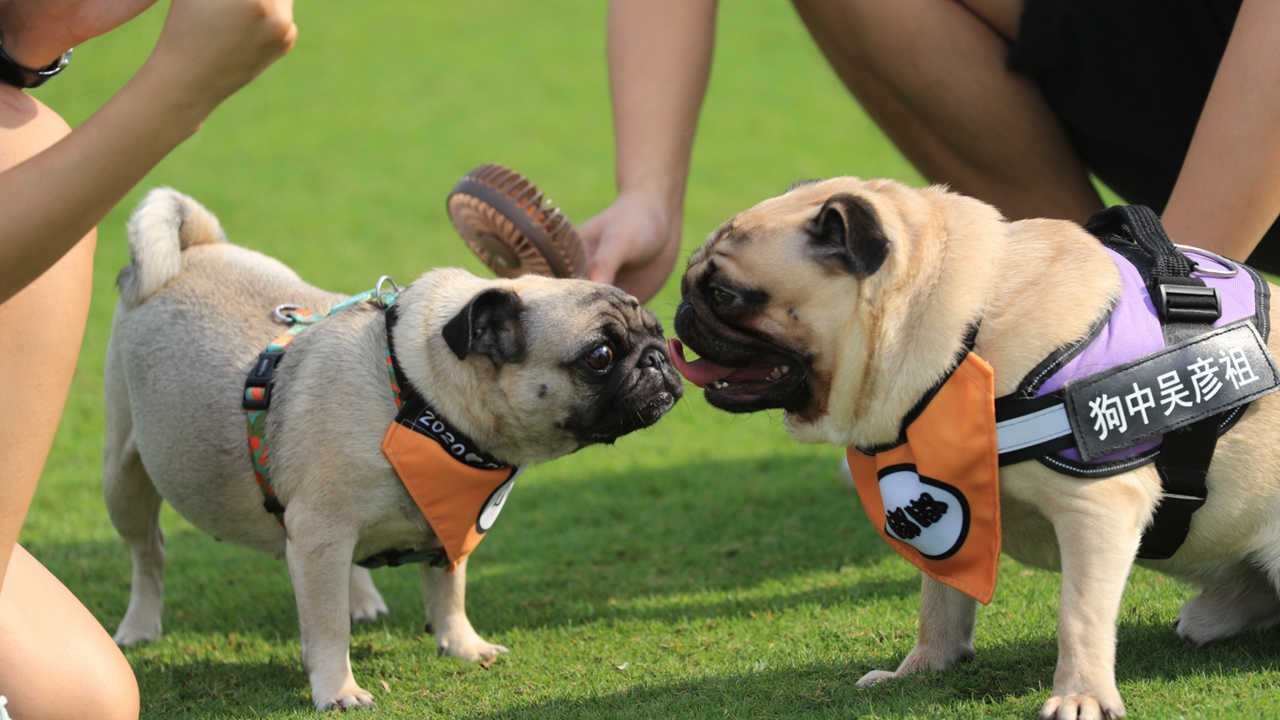 Dogs play in Mission Hills Sport & Eco Park. Sun Yuchen

In addition, Hu suggested that the city government should cooperate with private institutions to develop a certain area in parks that allows pet owners to go and play with their dogs and to hire staffers to manage the area.
Hu also emphasized that "if parks allow dogs to enter, dog owners should also be responsible for their dogs to avoid destroying public facilities and attacking people."
In the U.K. and U.S., there are national parks that have regulations allowing dogs' entry and encouraging responsible dog-walking behavior.
Earlier in March, a netizen also suggested on People.cn that Shenzhen revise the ban on dogs entering parks.
The city's urban management authority replied later that further investigation is needed before making parks open to all dogs. The city has urged residential communities to set up designated dog walking areas and opened a small-sized pet park in the Jingtian area in Futian District.
Moreover, some citizens said that there is also a need to clarify what kinds of pets are not allowed in parks to avoid potential disputes.