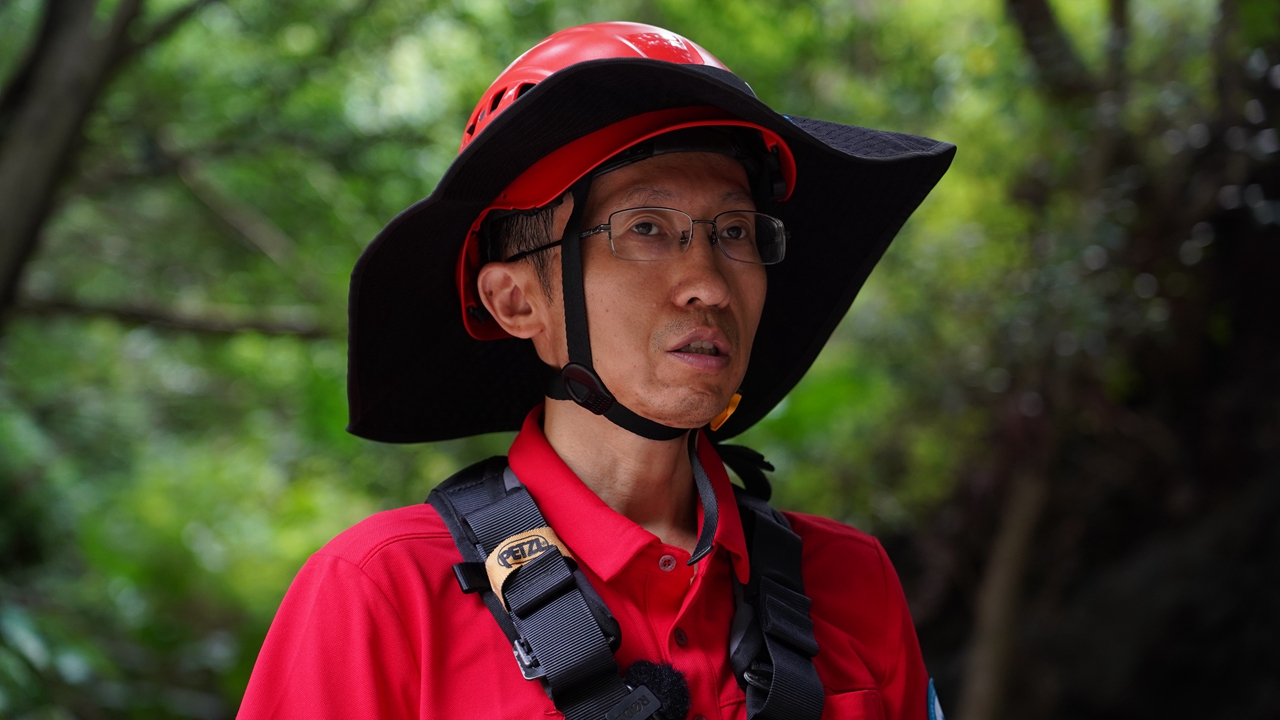 Shi Xin
A Shenzhen citizen named Shi Xin is always thought of as an exceptional volunteer when it comes to rescue work as disasters strike.

As of this August, Shi had participated in wild rescues for over 250 times and helped 2,000 or so people in danger, according to Shenzhen Evening News.
In the beginning, Shi was just an avid mountaineer. However, he has taken part in mountain rescue operations since 2003.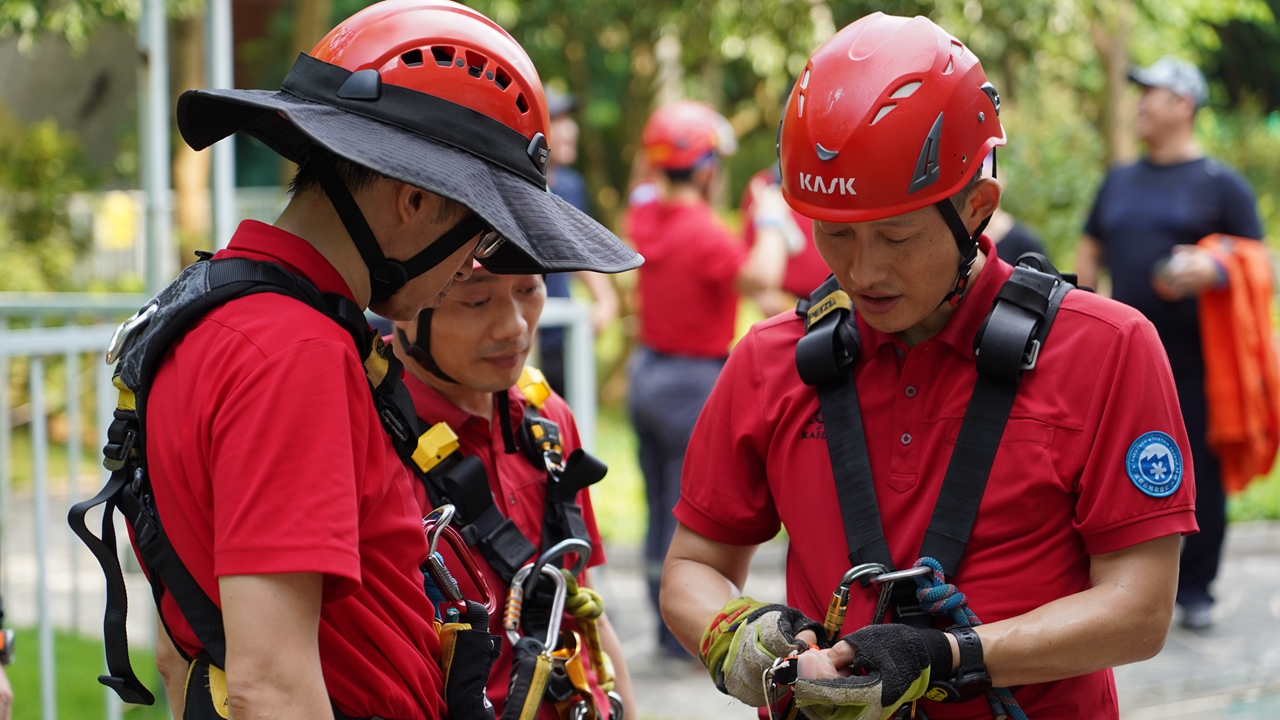 Shi Xin (L) and his teammates take part in rescue training at Wutong Mountain. Liu Xudong

After the Wenchuan earthquake in 2008, Shi had been involved in the rescue operations there for a whole year.
He returned to Shenzhen in 2009 and set up Shenzhen Mountain Rescue Team. In 2012, Shi registered Shenzhen Rescue Volunteers Federation in the Shenzhen Municipal Civil Affairs Bureau and once served as the federation's secretary general and the president.
Shi joined rescue efforts for 49 times, including four international rescues in Nepal, Iran, Vietnam and Indonesia, said the report.
There was an instance Shi almost fell off a cliff while rescuing a man who went missing for 12 days in Dali, Yunnan Province. His hand grasped the air instead of a rock to hold on to and luckily, the vines on the cliff and his peers' efforts saved his life.
At the beginning of 2020, Shi donated over 1.66 million pieces of anti-pandemic materials worth about 5.7 million yuan (US$798,610) to 62 hospitals and companies.
In 2021, during the massive rainstorms in Henan Province, Shi led his team in conducting search-and-rescue missions after receiving approvals from related authorities. The team helped deliver relief goods, including 100 generators, 100 water pumps, 600 milk boxes and 620 life jackets. Shi only slept for 12 hours for a week, but he said he felt particularly happy seeing people in disaster-hit areas receive relief goods.
As of last year, Shi had volunteered for over 5,000 hours and organized over 800 charity lectures to promote knowledge on risk and disaster response. He is also a member of the editorial board for several books that introduce disaster relief knowledge.
In recent years, Shi has earned many national and provincial honors. The Shenzhen Municipal Civil Affairs bureau has also rated Shenzhen Rescue Volunteers Federation as a five-star social organization. Moreover, the federation has become the country's first social contingency response team to earn a comprehensive city rescue second-level capacity certificate.
Shi Xin's team practices rope techniques. Courtesy of Shi Xin

With the current rapid development of comprehensive rescue teams in China, Shi said the federation is striving to become the city's reserve force for its rescue system and help further advance emergency rescue work.