The Meixiangzhan 2 large-scale promotion and rice brand innovation project has recently won first prize in the agricultural technology popularization achievement award of the national harvest awards for agriculture, animal husbandry and fishery, the highest honor of China's agricultural technology promotion, Shenzhen Economic Daily reported yesterday.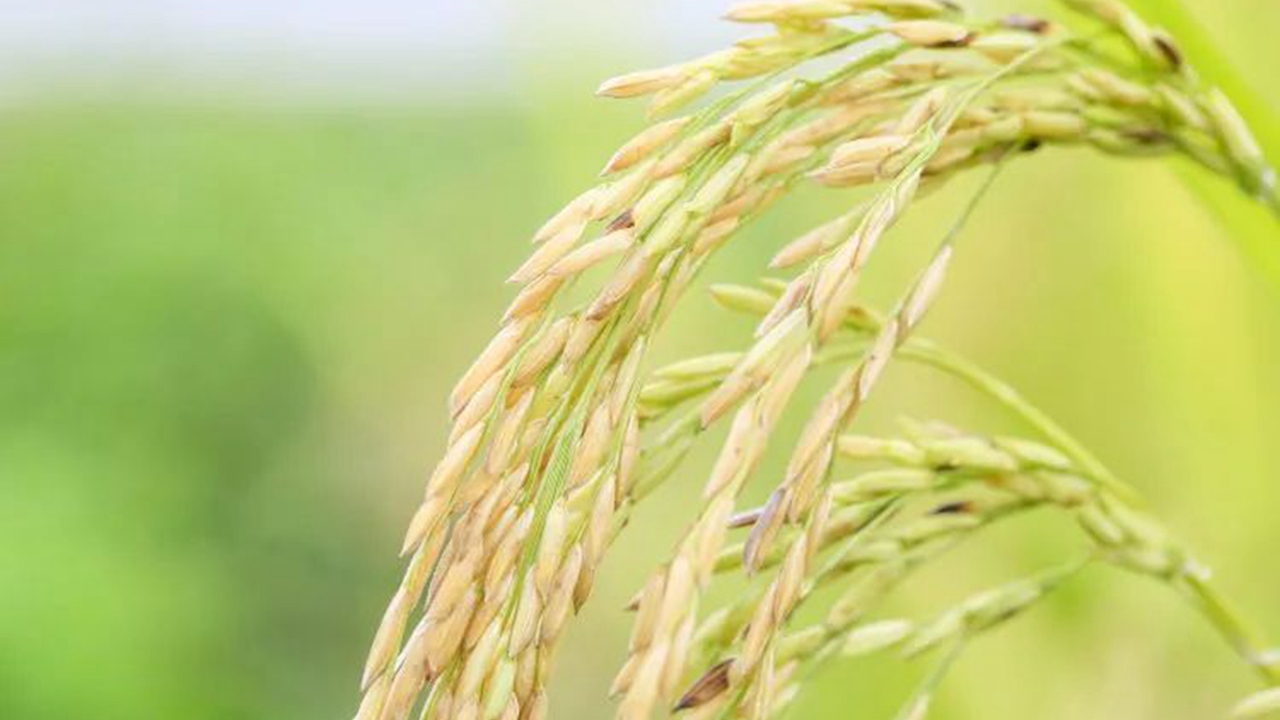 Meixiangzhan 2 known as "Chinese fragrant rice." Yan Wenting

Meixiangzhan 2 is a rice variety known as "Chinese fragrant rice" and the Meixiangzhan 2 industrialization base is located in Dapeng New Area.
According to the Daily, Meixiangzhan 2 was bred by Zhou Shaochuan, the chief scientist for high-quality rice breeding at the Guangdong Academy of Agricultural Sciences in 2006.
Meixiangzhan 2, developed based on a quality long and thin rice variety from Guangdong, is a new-generation quality variety that has been bred by successfully introducing excellent genes from Australian and American rice varieties using special breeding methods.
In terms of output, Meixiangzhan 2 is also twice as high as Thai fragrant rice, with an output of 400 to 450 kilograms per mu (about 666.66 square meters).
Shenzhen Longping Jingu Seed Industry Co. Ltd. is a national high-tech enterprise and a leading agricultural company in Shenzhen that has been promoting Meixiangzhan 2 since the rice variety's industrialization in 2017.
According to Li Kanghuo, the company's chief cultivation expert, Meixiangzhan 2 can achieve two harvests a year in the south. "Although the temperature remains high this year, the harvest and quality are similar to those in previous years."
This is because Meixiangzhan 2 was bred in Guangdong Province, so it can withstand the high temperature, rainy and humid climate in the south, so it is favored by farmers in Guangdong.
Meixiangzhan 2 has ranked first in rice planting area in Guangdong for six consecutive years. At present, Meixiangzhan 2's planting area in the province is over 1.7 million mu a year, with the rice variety planted in Dapeng, as well as Pingshan and Guangming districts.
The rice is also being planted and promoted in Jiangxi and Hunan provinces and Guangxi Zhuang Autonomous Region, ranking among the top five conventional rice varieties in China.
Meixiangzhan 2 has also made inroads into foreign countries and is planted in large areas in Vietnam, Myanmar and Mozambique.