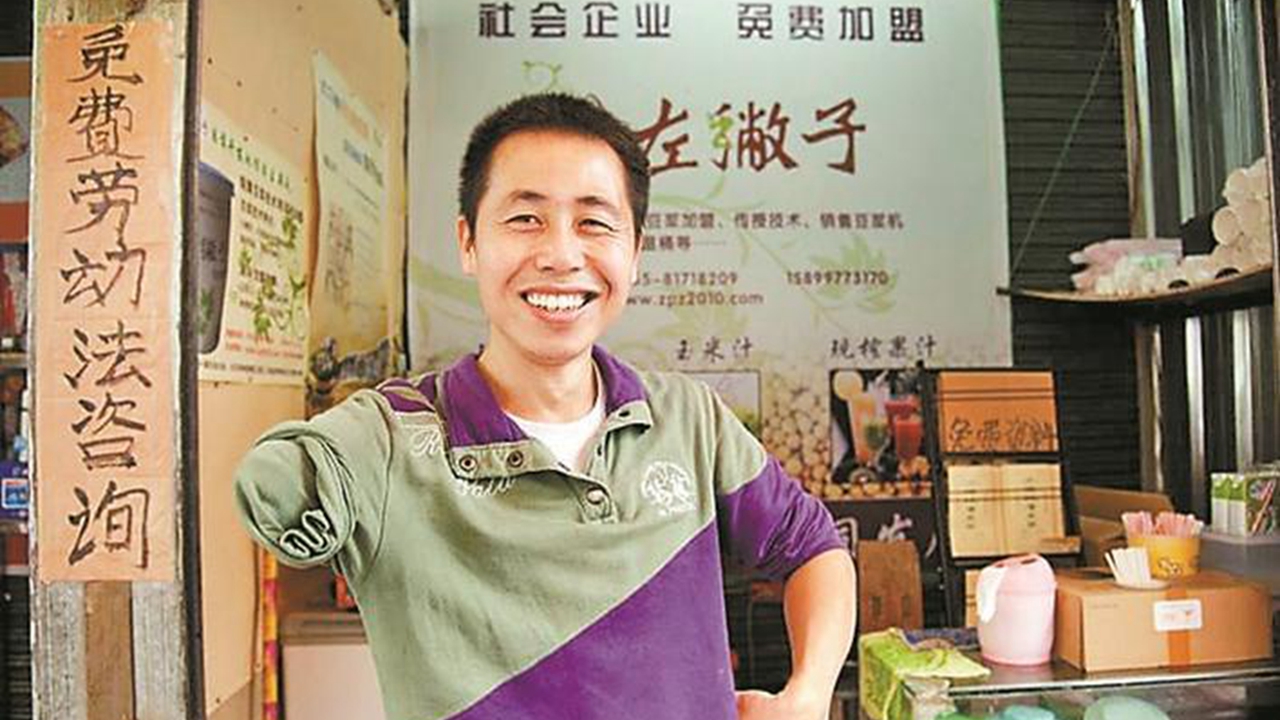 Chen Yongfa at his breakfast shop. File photos
Chen Yongfa, who lost one of his arms during an accident at work, came to Shenzhen in 2009 to begin his entrepreneurship journey with 20,000 yuan (US$2,784), Shenzhen Evening News reported. 
Chen opened a breakfast shop mainly selling soy milk at Shuiweicun in Longhua District in 2009. With over a decade of operation, Chen then established an entrepreneurship program in 2021 providing free training for workers that got injured in their jobs.
From 2010 to 2020, over 300 disabled workers had opened a franchise or returned to their hometown to start up their own businesses after joining the training program.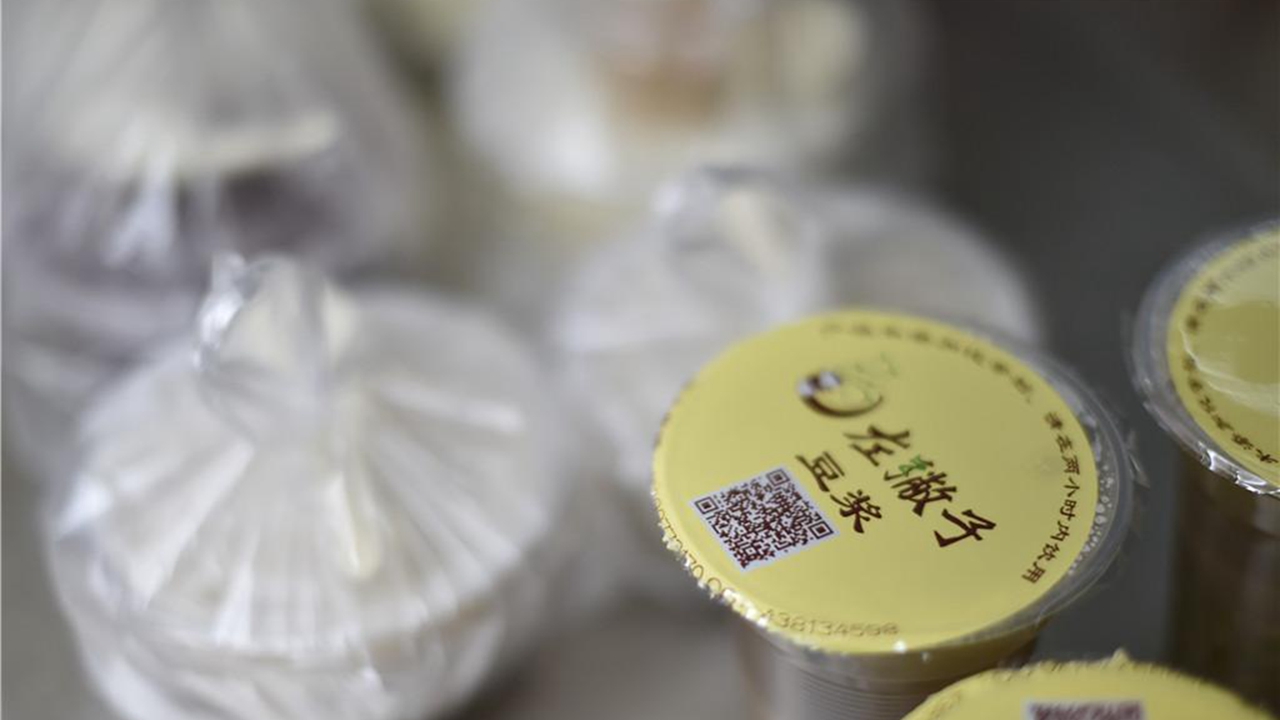 Soy milk sold at Chen Yongfa's breakfast shop.
In the summer of 2009, Chen was contacted by a disabled worker who wanted him to help find a job. At that time, Chen worked for a social organization in Dongguan.
Chen learned that the disabled worker returned to his hometown after getting compensation. However, his body's condition didn't allow him to work on the farm.
Chen couldn't help the disabled worker, but their conversation became an opportunity for him to start his own business in Shenzhen. Then, he decided to help more disabled people if he became successful.
Chen first learned soy milk-making techniques at an institution, but he soon discovered that the courses required him to put flavor into the soy milk.
Chen thought the flavor is unhealthy to customers, especially kids and seniors. His social work experience told Chen that adding flavor should not be the solution. Later, Chen spent over half a month learning the techniques of making unflavored soy milk.
In 2009, Chen finally opened his shop, which measured less than 3 square meters in Longhua. It became popular a year later, and Chen changed the shop's name to "left-handed soy milk shop."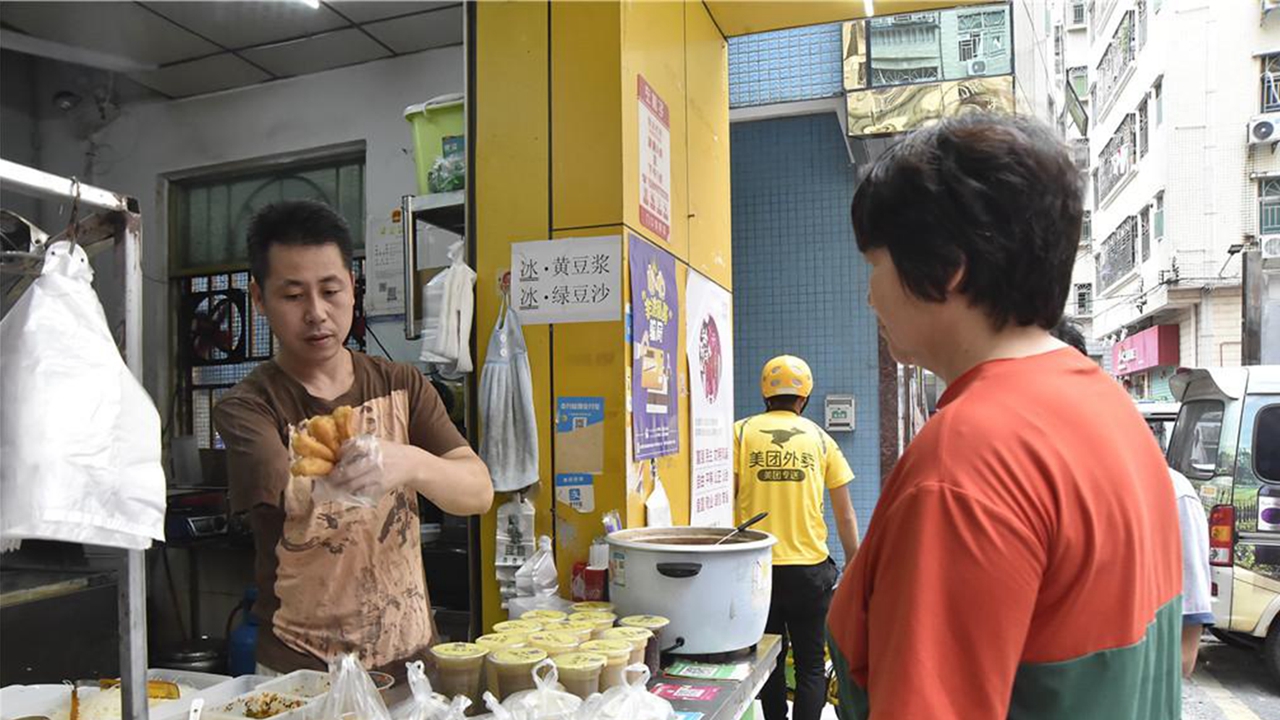 Chen Yongfa (L) and his "left-handed soy milk shop."

Chen opened his shop to other workers for learning and provided them with free accommodation.
"My original goal is to help 100 people," Chen said. In the past two years, Chen's free training program didn't continue, but workers who had received trainings regained confidence in life.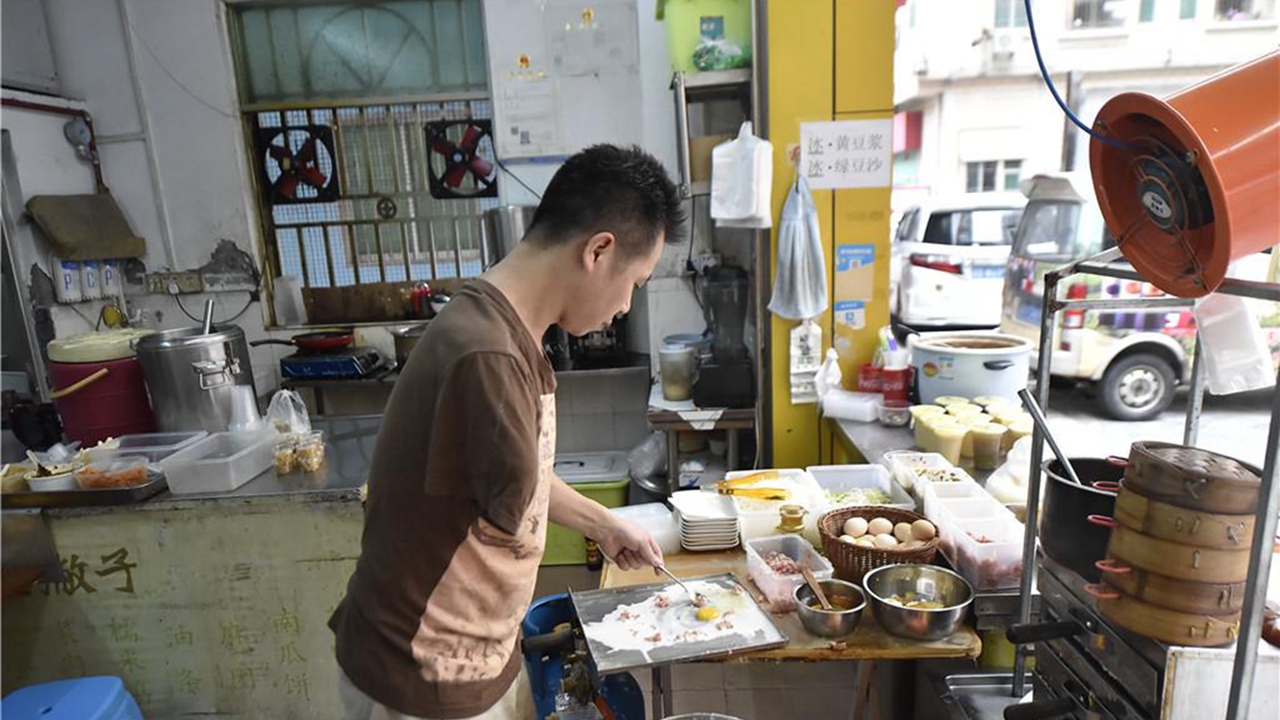 Chen Yongfa makes steamed rice rolls at his shop.

Starting 2012, Chen added steamed rice rolls to the shop menu. Albeit having one arm, he could use four trays to make the rolls in the machine at the same time after almost a year of practicing.
Chen believed the most important thing in life is to be happy and his optimism has comforted many people he encountered.
Chen never forgets to give back to community. In 2010 after the Yushu earthquake, Chen donated all the income from the day with the highest turnover in a week.