British visual artist Julian Opie is holding his solo exhibition "OP.VR/HEM@shenzhen"at The MixC World. In addition to his paintings and sculptures, new virtual reality (VR) works are also on display.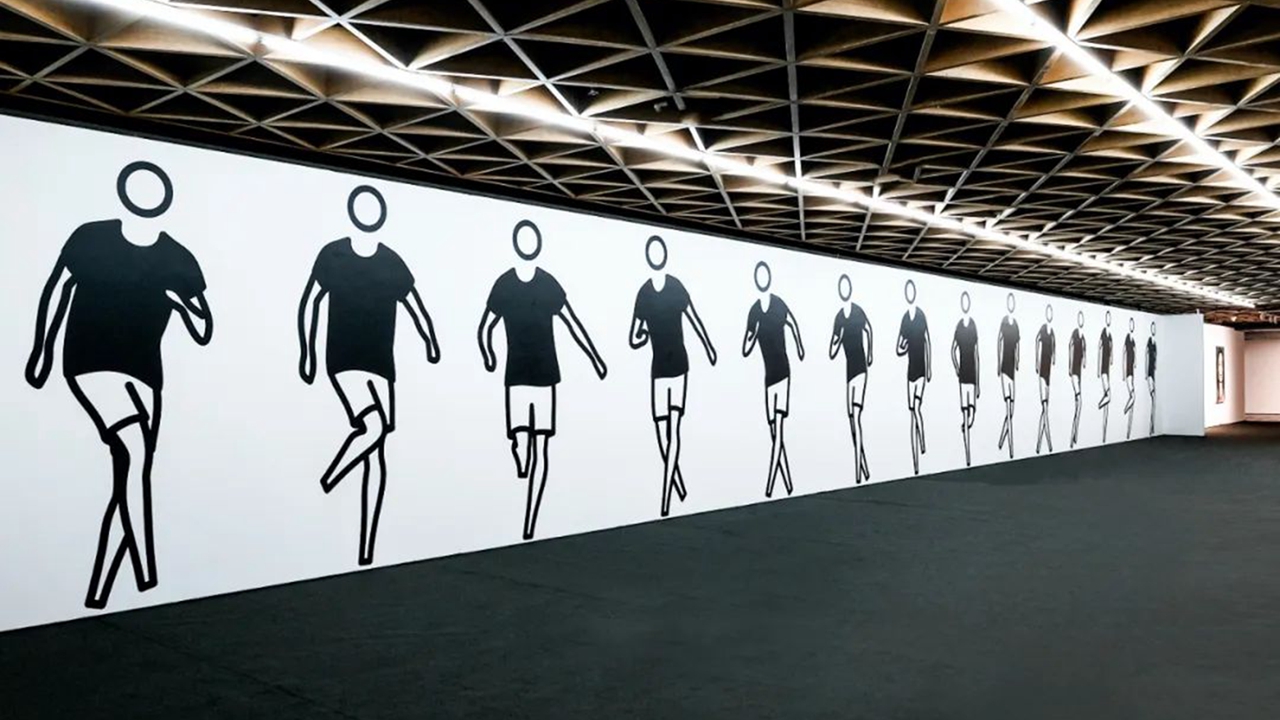 Works by Julian Opie are on display at The MixC World. Photos from WeChat account "HEMloveu"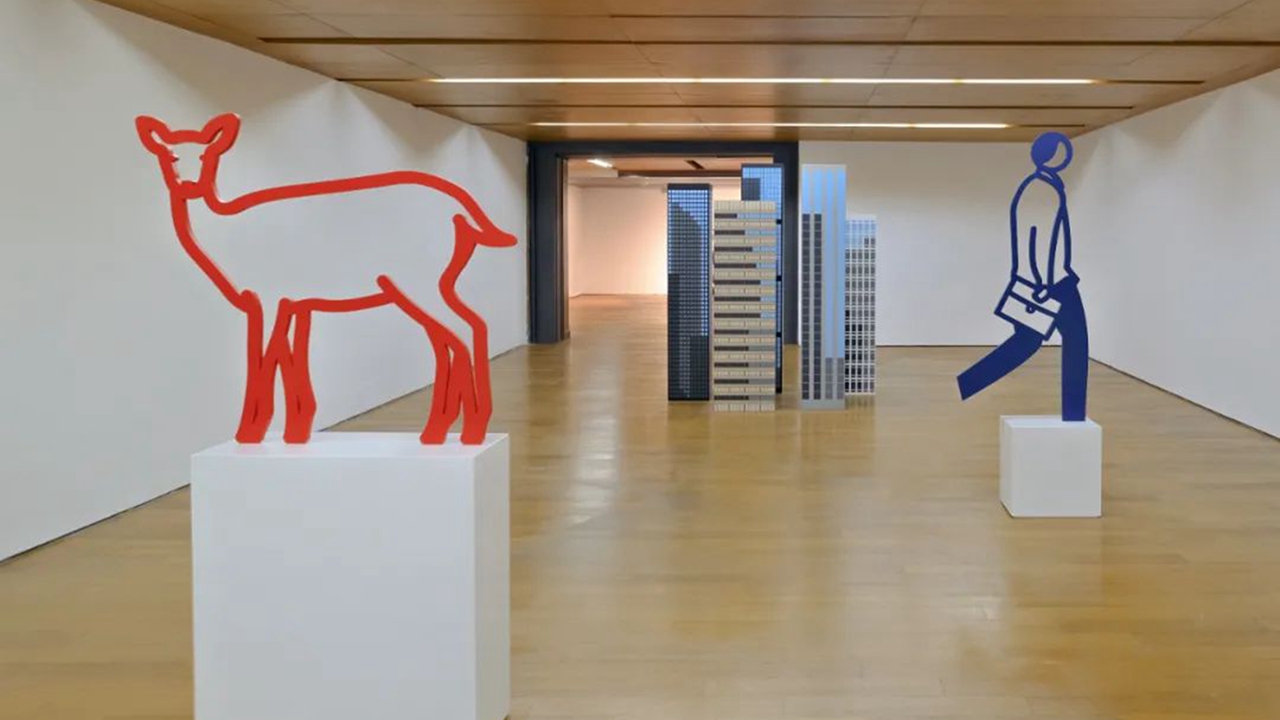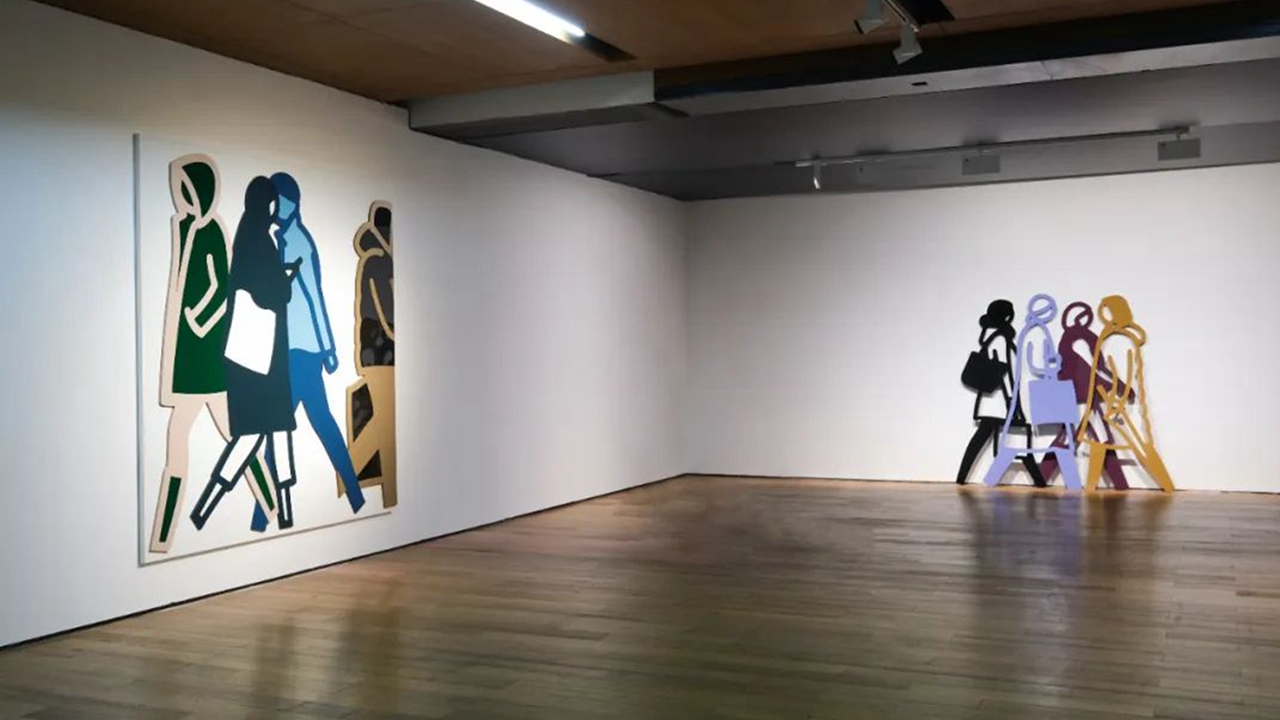 "This is my first VR exhibition and I feel that I am just opening a door to many other possibilities. The works I am showing are mostly reinterpretations of works I have displayed in normal museums and galleries, but they begin to suggest other works that could perhaps take me to new places, that could not have been invented in the world that I have always lived in," said Opie in the exhibition profile.
The artist is known for his distinctive depictions of figures, portraits and landscapes. The highly stylized treatment Opie gives his subjects, whereby features are created by thick black outlines and filled in with solid areas of flat color, is a blend of Pop Art and Minimalism with a wholly contemporary sensibility. With public commissions from New York to Seoul, London to Zurich, and an uninterrupted flow of international museum exhibitions, Opie's distinctive formal language is instantly recognizable and reflects his artistic preoccupation with the idea of representation and the means by which images are perceived and understood.
His reductive style evokes both a visual and spatial experience of the world around us. Drawing influence from classical portraiture, Egyptian hieroglyphs and Japanese woodblock prints, as well as public signage, information boards and traffic signs, the artist connects the clean visual language of modern life, with the fundamentals of art history.
Opie is part of the New British Sculpture group, along with artists like Anish Kapoor and Tony Cragg. Opie's works are included in the collections of The Museum of Modern Art in New York, the National Portrait Gallery in London, the Stedelijk Museum in Amsterdam, and others.
Dates: Until Jan. 31, 2023
Hours: 11 a.m.-10 p.m.
Tickets: 78 yuan
Venue: The MixC World, Nanshan District (南山区万象天地)
Metro: Line 1 to Hi-tech Park Station (高新园站), Exit A