Shenzhen is a steadfast practitioner in terms of incorporating more young people from Hong Kong to the construction of the Guangdong-Hong Kong-Macao Greater Bay Area (GBA) and to the country's overall development, as urged by Xi Jinping in his report to the 20th National Congress of the Communist Party of China (CPC) on Oct. 16.
"The report calls for supporting Hong Kong and Macao in better integrating themselves into China's overall development and playing a greater role in realizing national rejuvenation. We feel excited about the statement and wish to make small but meaningful contributions to such a process," said Li Peiya, a member of the board of trustees of Shenzhen Hong Kong Pui Kiu College Longhua Xinyi School.
Pui Kiu is a vivid example for the in-depth communication and cooperation between Shenzhen and Hong Kong, as 2,130 students and 383 faculty members from the two cities are exploring and practicing educational integration in the school.
"The communication and integration are happening unknowingly. Many Hong Kong students' Putonghua (Mandarin Chinese) is getting more standard, and a lot of Hong Kong teachers are attending the mainland teacher qualification certificate examination, with 12 of them obtaining the certificate. We hope to make Pui Kiu an internship base for students at the Education University of Hong Kong, so that more Hong Kong youth can learn about the GBA through our school," Li said.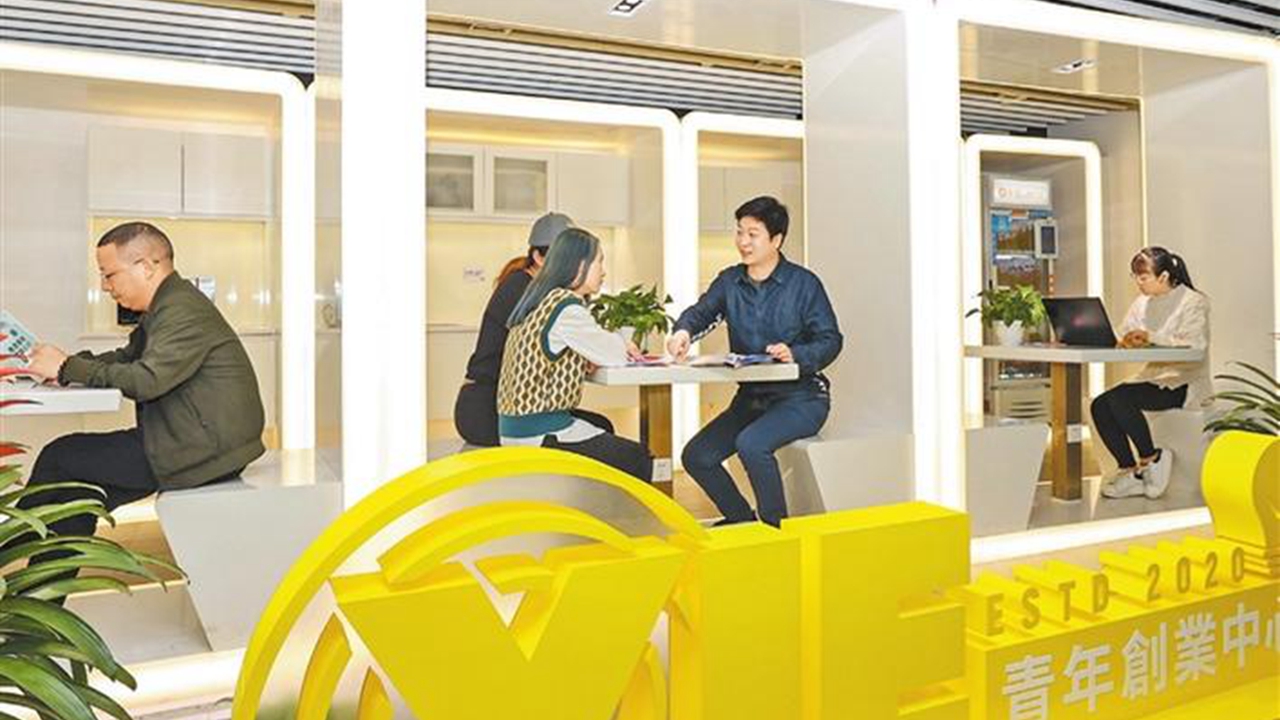 A view of the Greater Bay Area Youth Innovation and Entrepreneurship Center. Yang Haohan

The Greater Bay Area Youth Innovation and Entrepreneurship Center (YIE), located at Qianhai's E-Hub, has incubated 76 Hong Kong and Macao startups, and also played a positive role in helping more young Hongkongers realize their dreams on the mainland.
According to Wang Kai, director general of YIE, the center aims to help with the entrepreneurship and innovation of young people from Hong Kong and Macao, bringing together resources in technology, industry, venture capital and more in Shenzhen and Hong Kong, so as to promote the connection and cooperation between the two places and the transformation of scientific research achievements of colleges and universities in Hong Kong.
"After listening to the CPC National Congress report, I am deeply proud of the development achievements of the motherland. We must seize the huge opportunities brought by the construction and development of the GBA, as well as take up the great responsibilities of building a better Hong Kong," he said.