The Futian subvenue of the Spring/Summer 2023 Shenzhen Fashion Week was unveiled last night at One Avenue in Futian District, which featured two runway shows hosted by local fashion brands KENSUN and ELLASSAY.
More activities will be held through Sunday at the subvenue, including a pop-up store of designers who are participating in fashion week activities, a lecture on fashion styling, fashion workshops and a program where people can try on fashion makeup.
According to Pan Ming, head of the Shenzhen Garment Industry Association, Futian is home to more than 2,000 fashion enterprises, which has an industrial scale of over 120 billion yuan (US$17 billion) and takes up a quarter of the city's total number of fashion enterprises.
The Spring/Summer 2023 Shenzhen Fashion Week kicked off at OCT Harbor in Nanshan District on Tuesday. The 10-day itinerary includes nearly 70 runway shows with over 300 brands presenting their new Spring/Summer 2023 collections.
Themed "We Can Be," the event aims to be the world's first carbon-neutral fashion week, according to its organizers.
To achieve the vision, it will launch a carbon neutrality initiative, calling on guests and enterprises to reduce their carbon footprints through practical actions.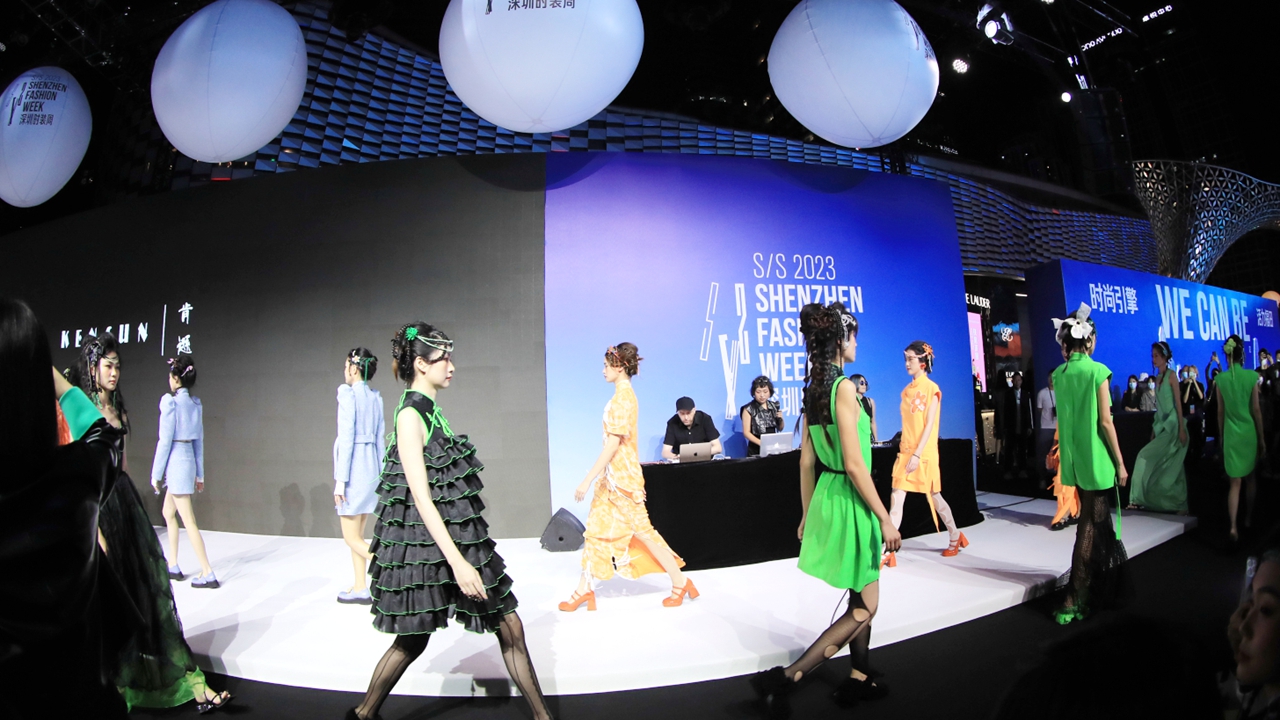 Models walk the runway for local fashion brand KENSUN at the Futian subvenue of the Spring/Summer 2023 Shenzhen Fashion Week at One Avenue in Futian District yesterday. Sun Yuchen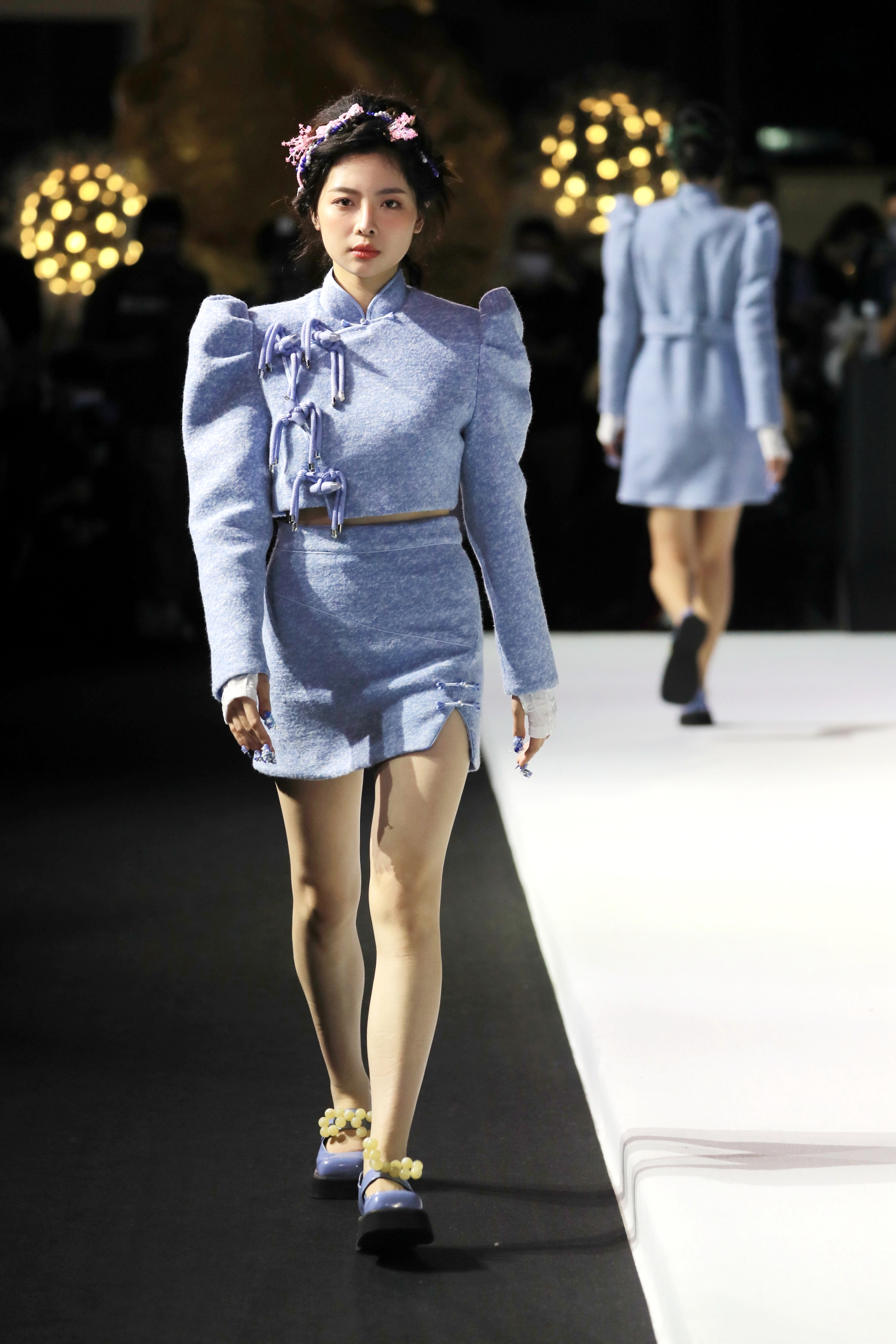 A model struts down the catwalk at the Futian subvenue of the Spring/Summer 2023 Shenzhen Fashion Week yesterday. Sun Yuchen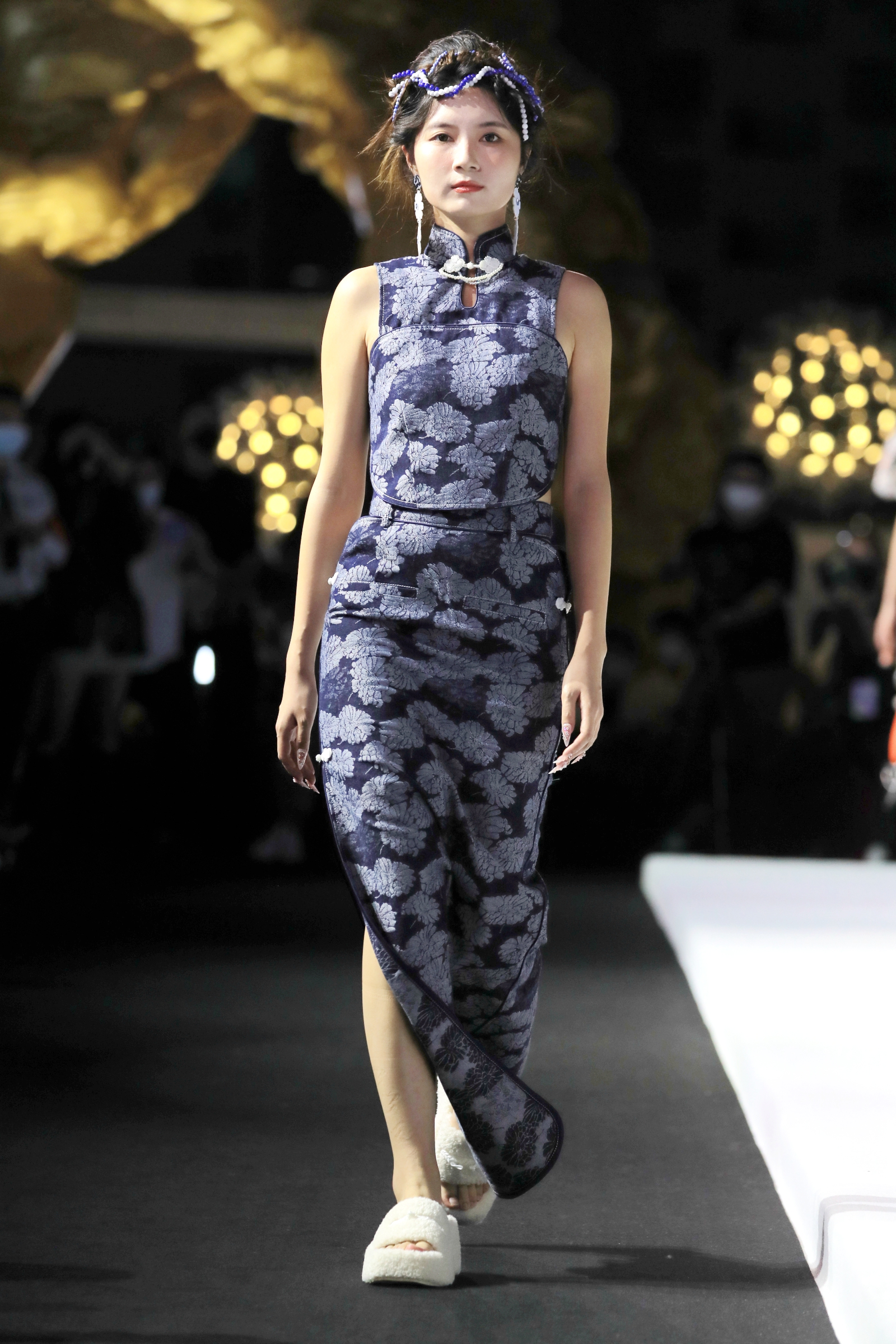 A model struts down the catwalk at the Futian subvenue of the Spring/Summer 2023 Shenzhen Fashion Week yesterday. Sun Yuchen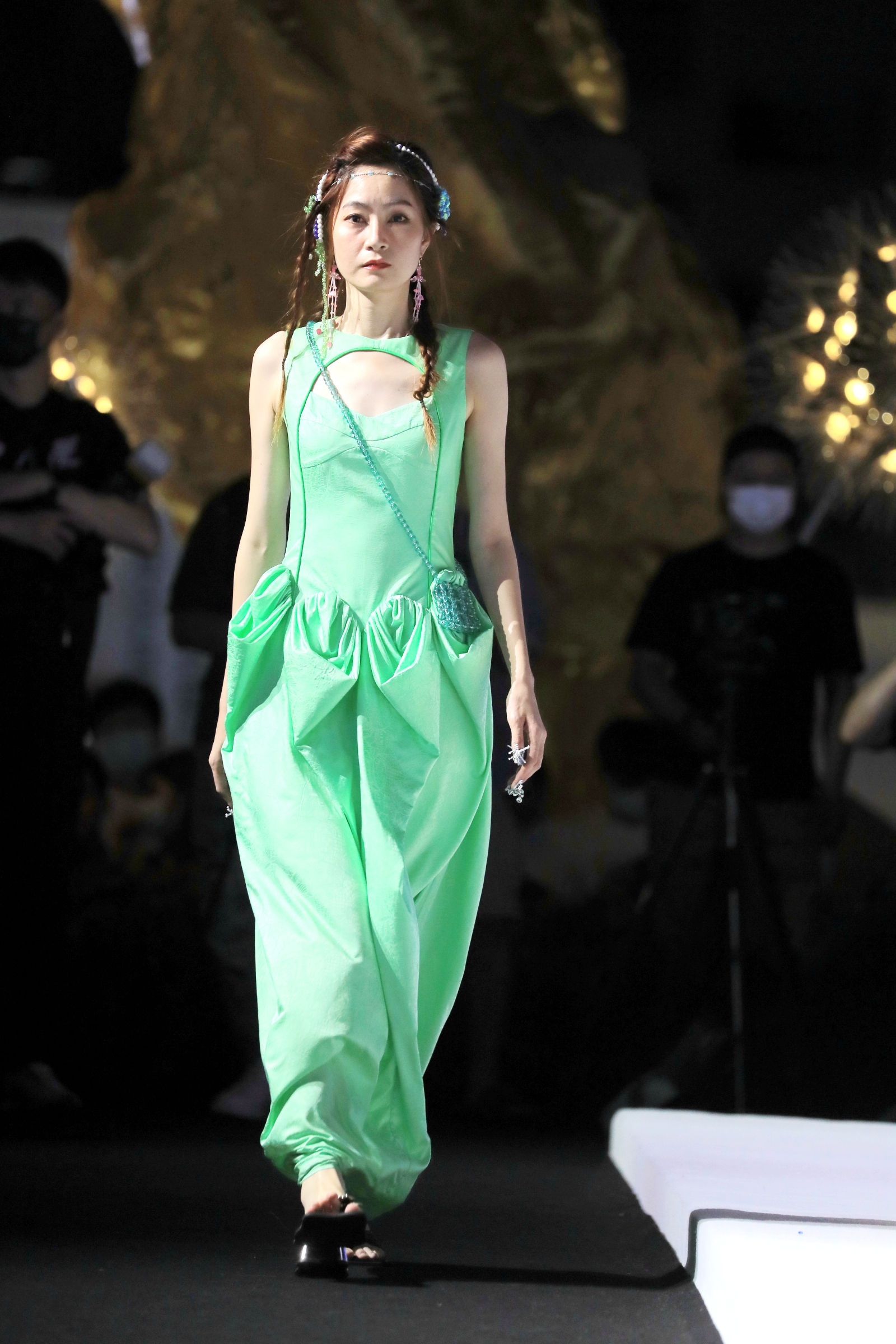 A model struts down the catwalk at the Futian subvenue of the Spring/Summer 2023 Shenzhen Fashion Week yesterday. Sun Yuchen
A model walks the runway at the Futian subvenue of the Spring/Summer 2023 Shenzhen Fashion Week yesterday. Lin Jianping

Models walk the runway at the Futian subvenue of the Spring/Summer 2023 Shenzhen Fashion Week yesterday. Lin Jianping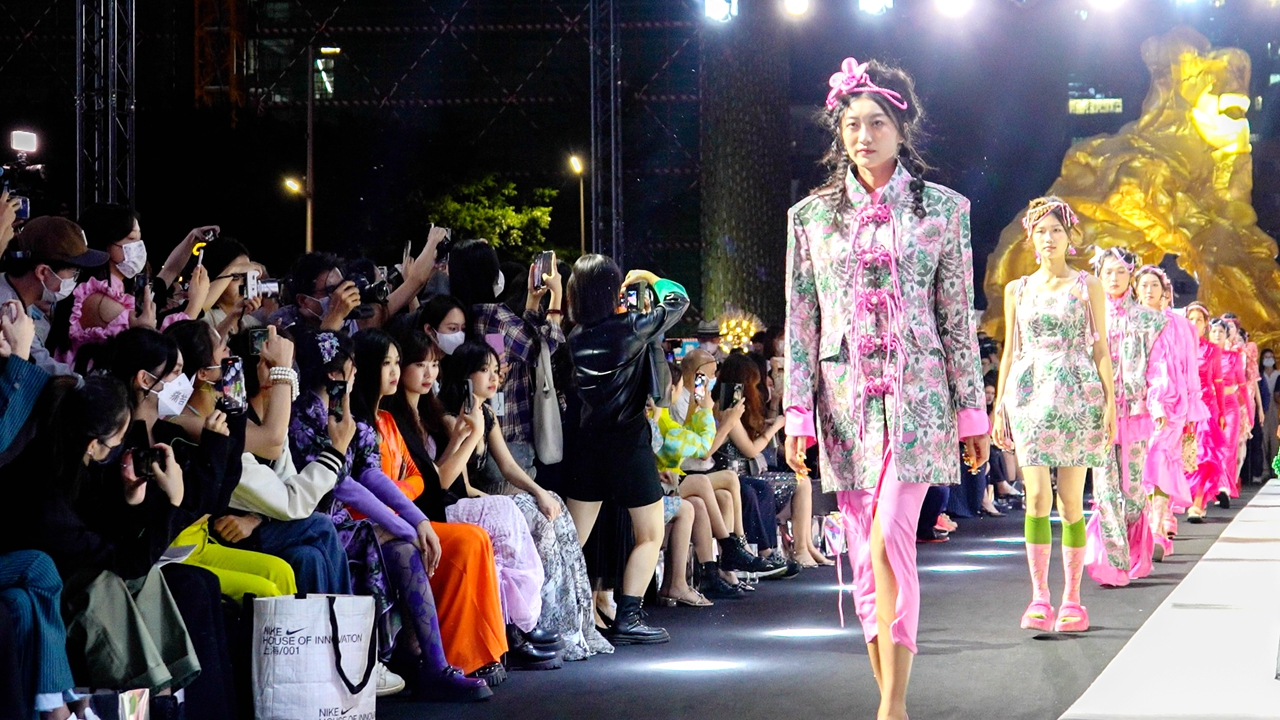 Models walk the runway at the Futian subvenue of the Spring/Summer 2023 Shenzhen Fashion Week yesterday. Lin Jianping