Today marks China's Journalists' Day, one of the three national days for professionals. Established by the State Council in 2000, Journalists' Day is a time for people to appreciate the work done by media professionals.
Our journalists are always out exploring new things, recording stories accurately and vividly, and polishing stories thoroughly. We are storytellers who dig into the truth. We give insights, aspiring to present the real Shenzhen to the world.
We use our profession to capture a wide variety of splendid moments when we interview others, but we find limited material when it comes to focusing on our journalists. However, we try to collect some memorable images and present stories behind the scenes.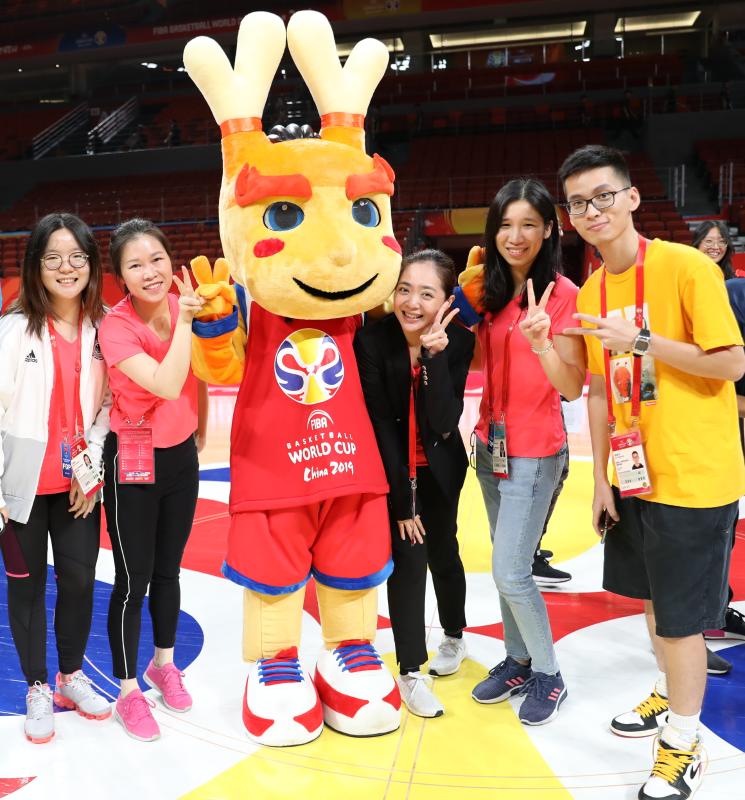 Shenzhen Daily staffers (From L to R: Wang Haolan, Chen Qiaomei, Liu Yangyang, Chen Xiaochun and Lin Jianping) pose for a photo with the mascot of the 2019 FIBA Basketball World Cup at Shenzhen Bay Sports Center, serving as one of the venues for the games in Shenzhen in September 2019. The media service for the Shenzhen venue was provided by staffers from Shenzhen Daily. Photos courtesy of Shenzhen Daily staffers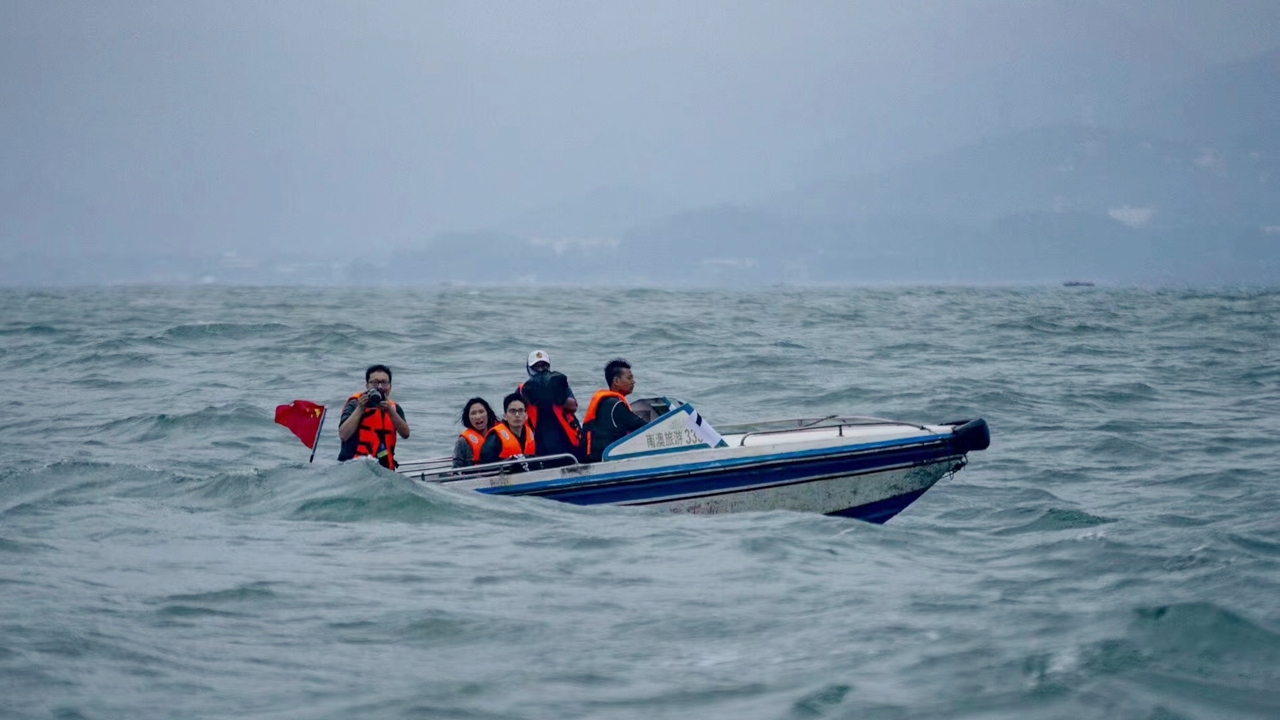 Shenzhen Daily reporters ride a speed boat to cover the China Cup International Regatta in 2018.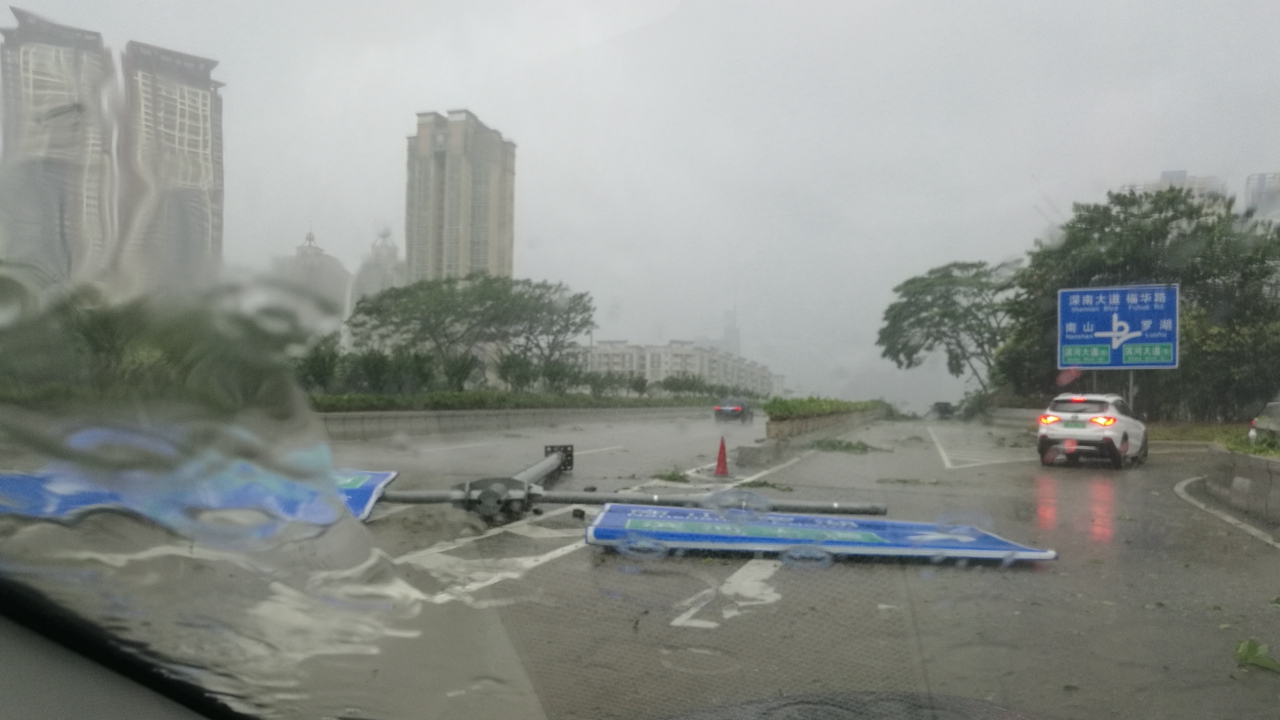 A giant road sign on Xinzhou-Binhe Overpass collapses in front of the car of a Shenzhen Daily staffer on the way to the office Sept. 16, 2018 when Super Typhoon Mangkhut hit the city. Image recorded by dashcam

Cartons of drinking water delivered to a Ukrainian mother and her son March 6. The items were timely sent by a Shenzhen Daily staffer when they were locked down in their apartment with supplies running out.

Liu Xudong (L) listens to Zou Zhuogang during an interview with the veteran volunteer serving at the Qinghai-Tibet Plateau for biodiversity protection in Qinghai in May 2021. Liu was creating the award-winning report "SZ Man Devoted to Protecting Yangtze River Headwaters." Photo by Li Chengxing

Shenzhen Daily photographer Sun Yuchen (R) gestures for a photo with a pal inside a helicopter during an interview for Shenshan Special Cooperation Zone in 2020.

Shenzhen Daily reporter Chen Xiaochun (2nd R) poses for a photo with a Cuban band called Tiempo Libre during an interview for the Shenzhen Belt and Road International Music Festival in April 2018.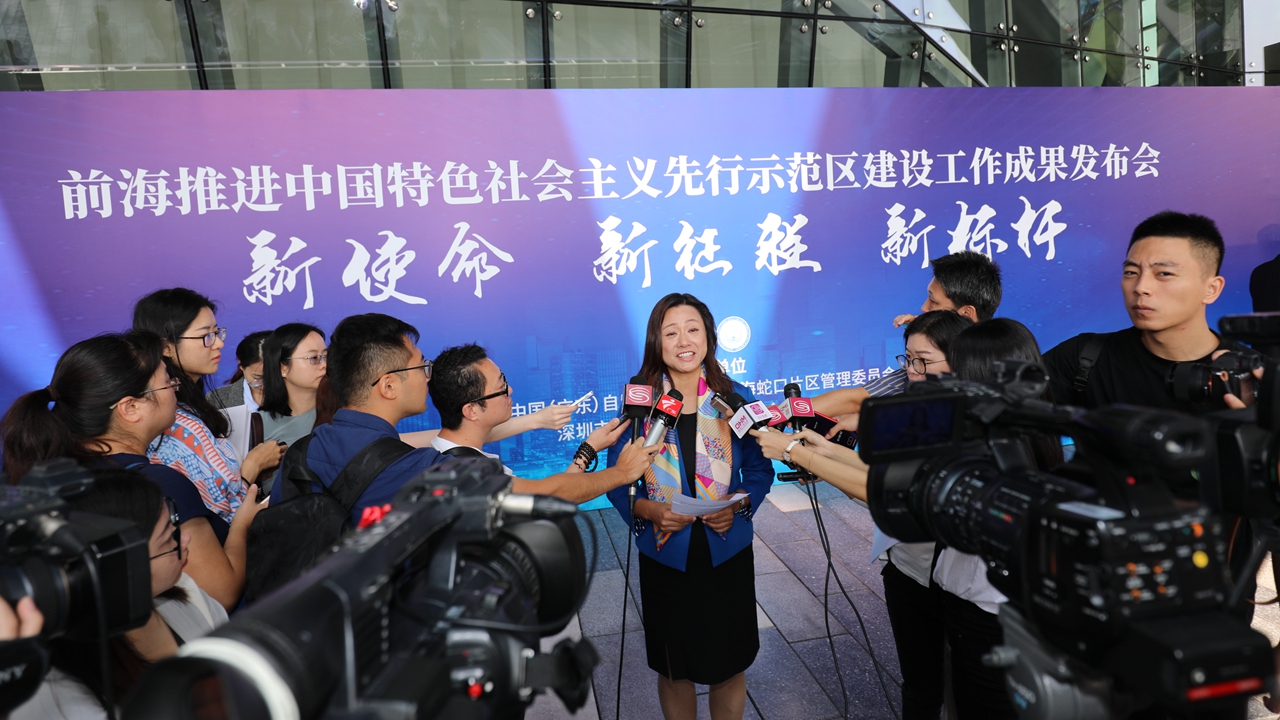 Shenzhen Daily reporter Chang Zhipeng (R) gives a joint interview for Qianhai's development in October 2019.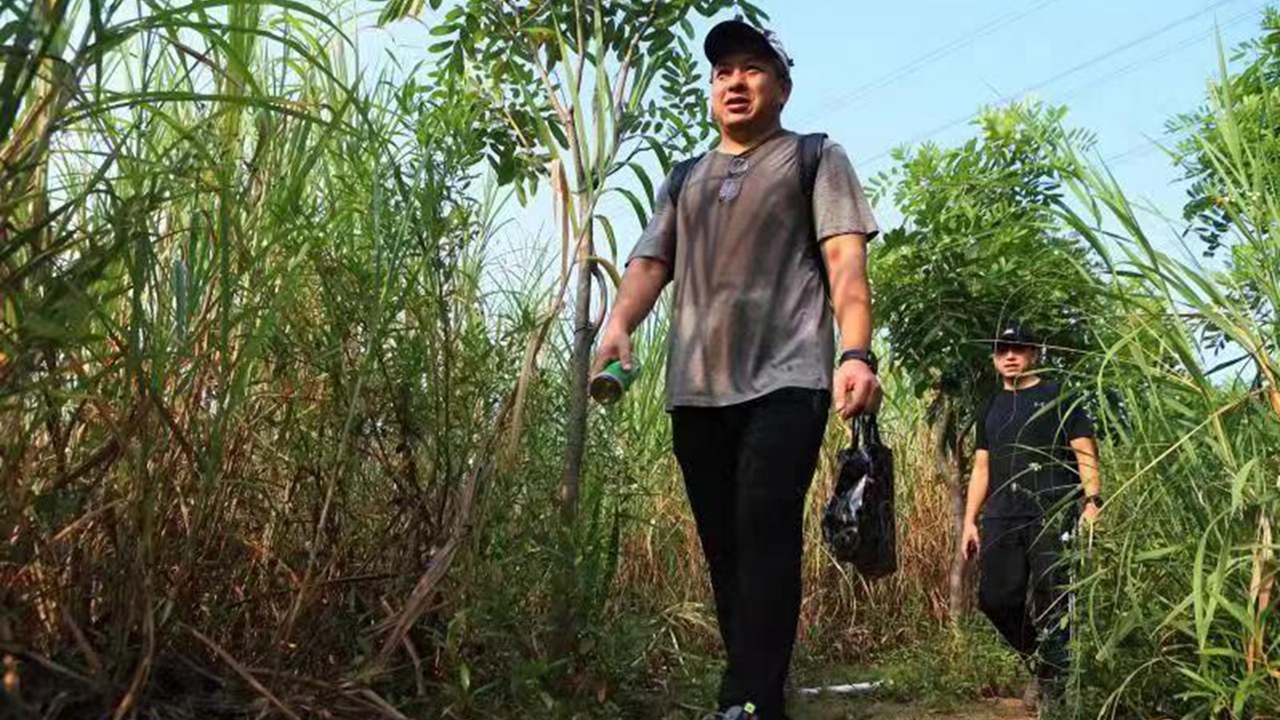 Shenzhen Daily reporter Han Ximin walks along the Chaguang-Tanglang hiking trail while giving an interview about the city's mountain-sea corridor project.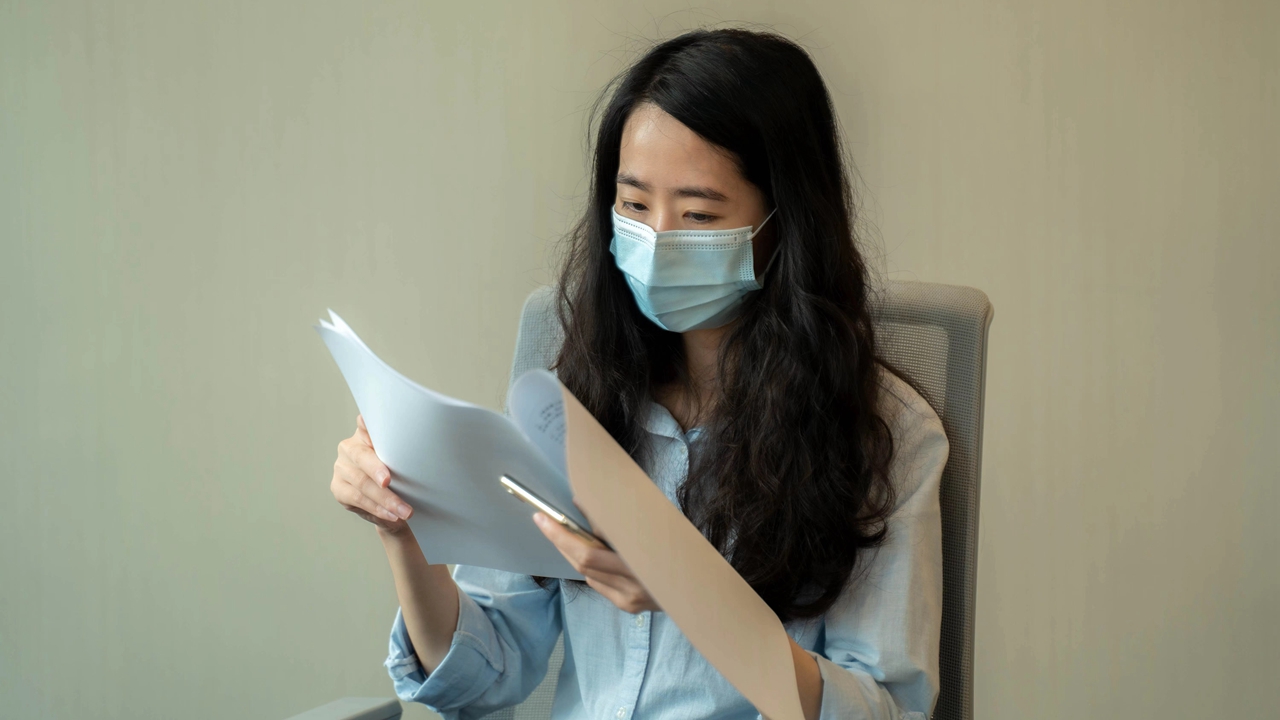 Reporter Zhang Yu reads the interview outline before giving an interview this August.

Reporter Wang Jingli attends a press conference in 2019.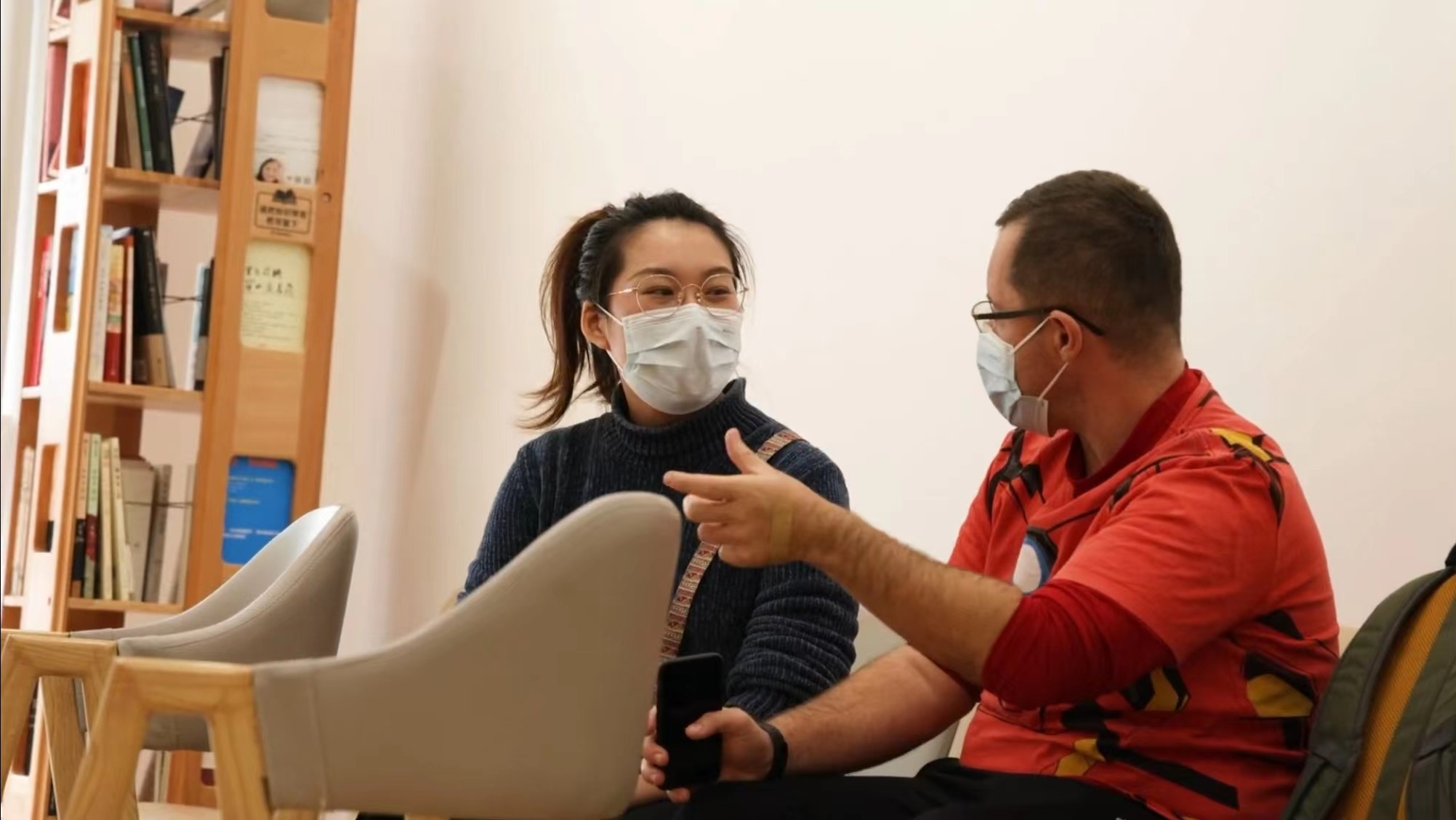 Shenzhen Daily staffer Chen Siqi (L) talks to Brazilian Heráclito Everson Biscaia Filho during his 34th blood donation in Shenzhen in December last year.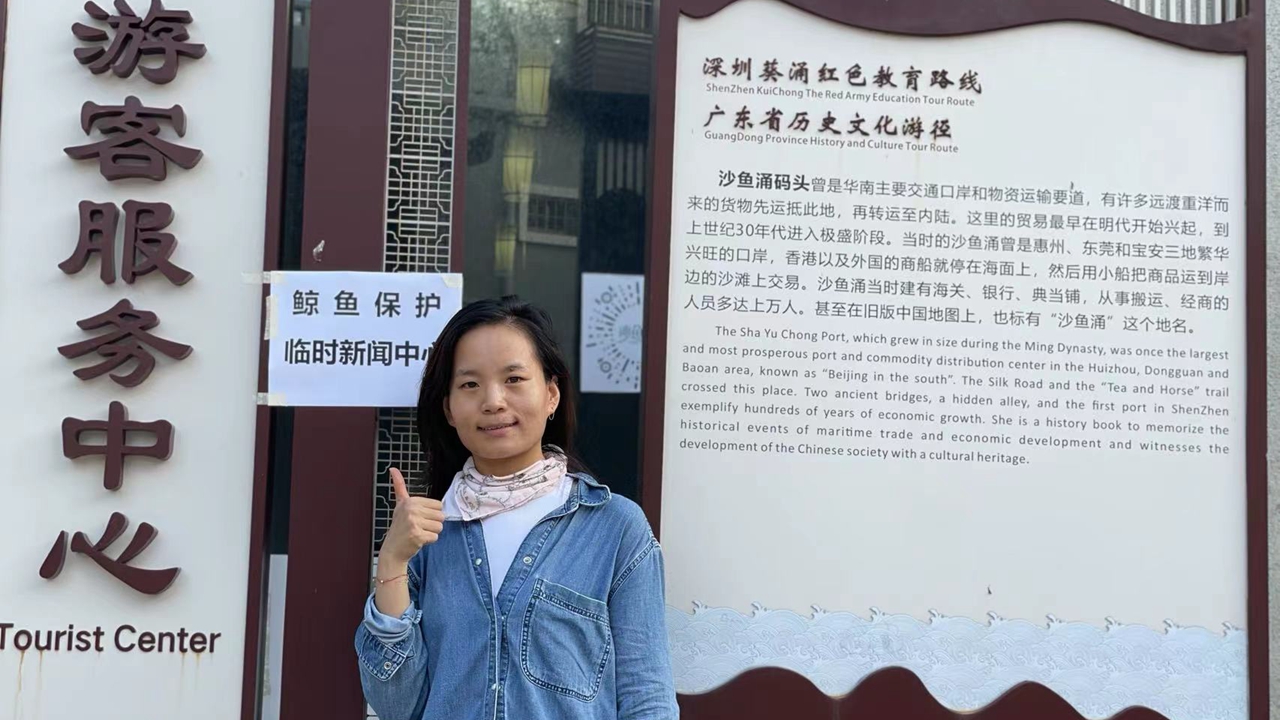 Reporter Yang Mei poses for a photo at the temporary media center for journalists to inform the public with the latest news about a Bryde's whale after it was spotted roaming around the Dapeng Bay area in July 2021.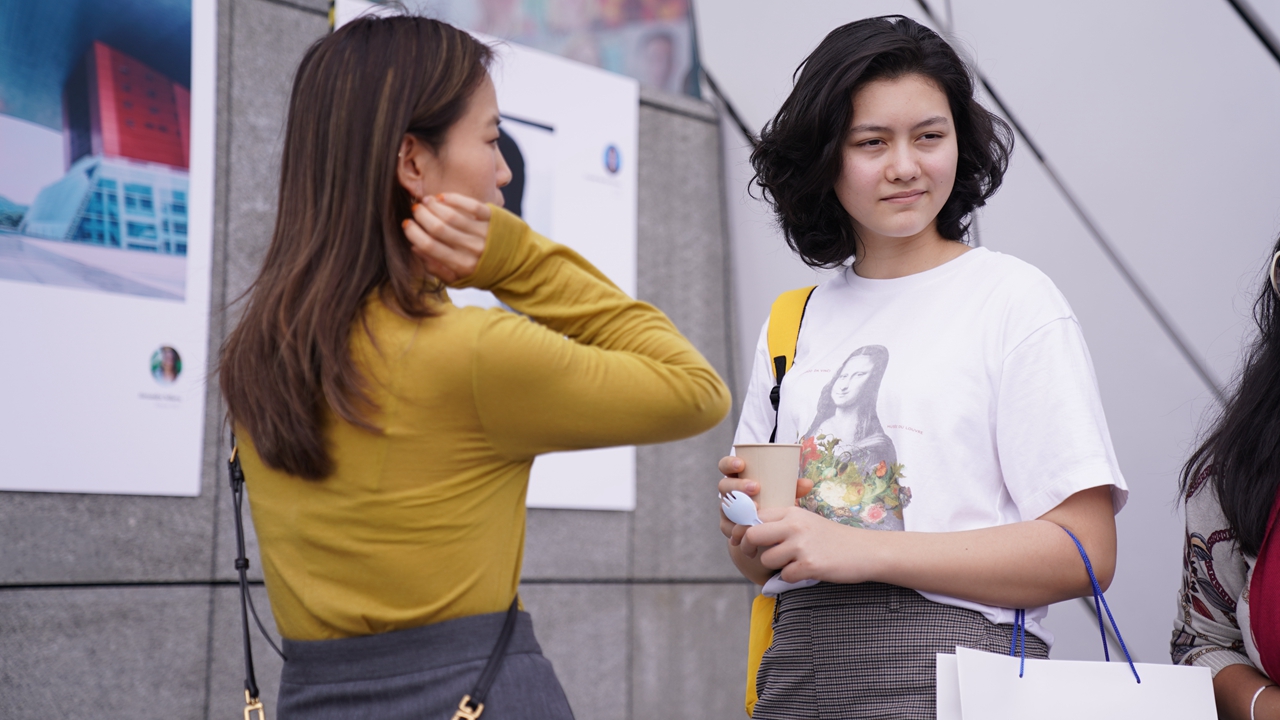 Shenzhen Daily reporter Yang Mei (L) talks to Giulia Curtolo at the photography exhibition featuring winning works of the Third Expats Eye Shenzhen Photo Contest at the Bay Opera of Shenzhen in Bao'an District in December last year. The Italian won third prize in the contest's nature category. Photos by Liu Xudong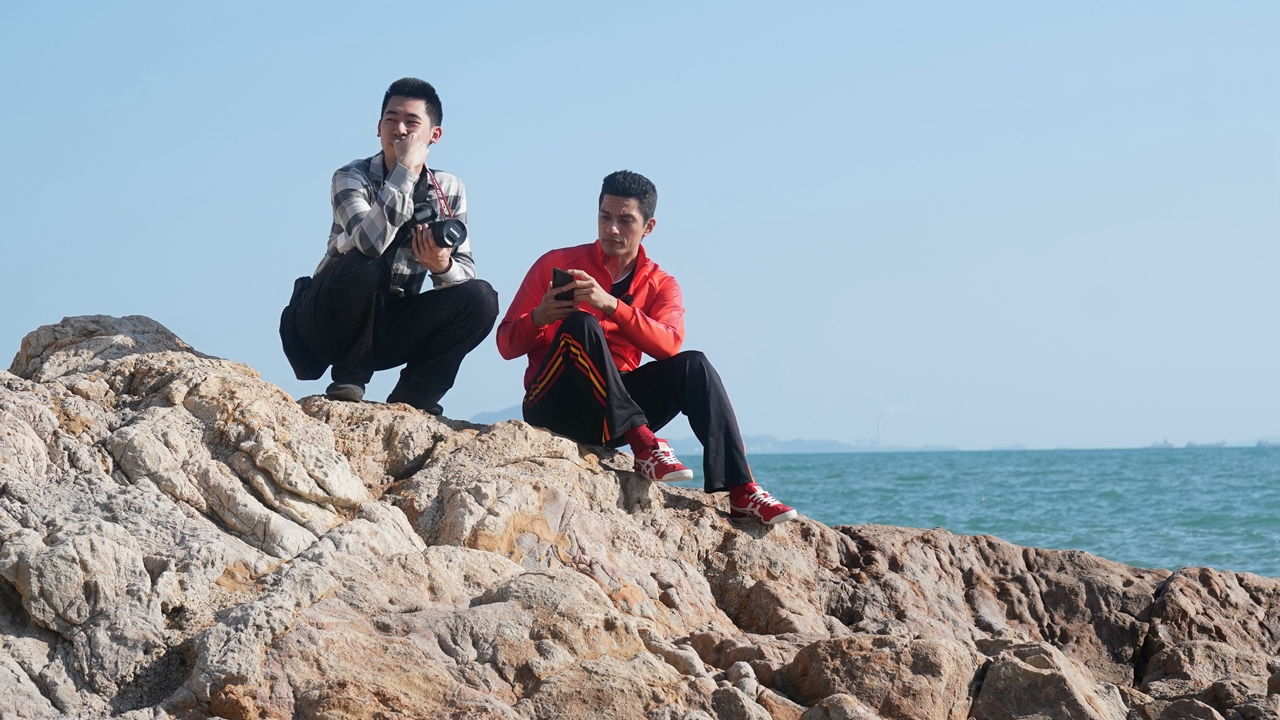 Shenzhen Daily reporter Lin Songtao (L) interviews Ecuadorian musician Angelo Castagneto in Huizhou in this March on the creation of a song paying tribute to frontline anti-epidemic workers. The song named "Spring Knows All" was composed by Castagneto and Chinese partners. Shenzhen Daily recorded the production process and interviewed the main participants.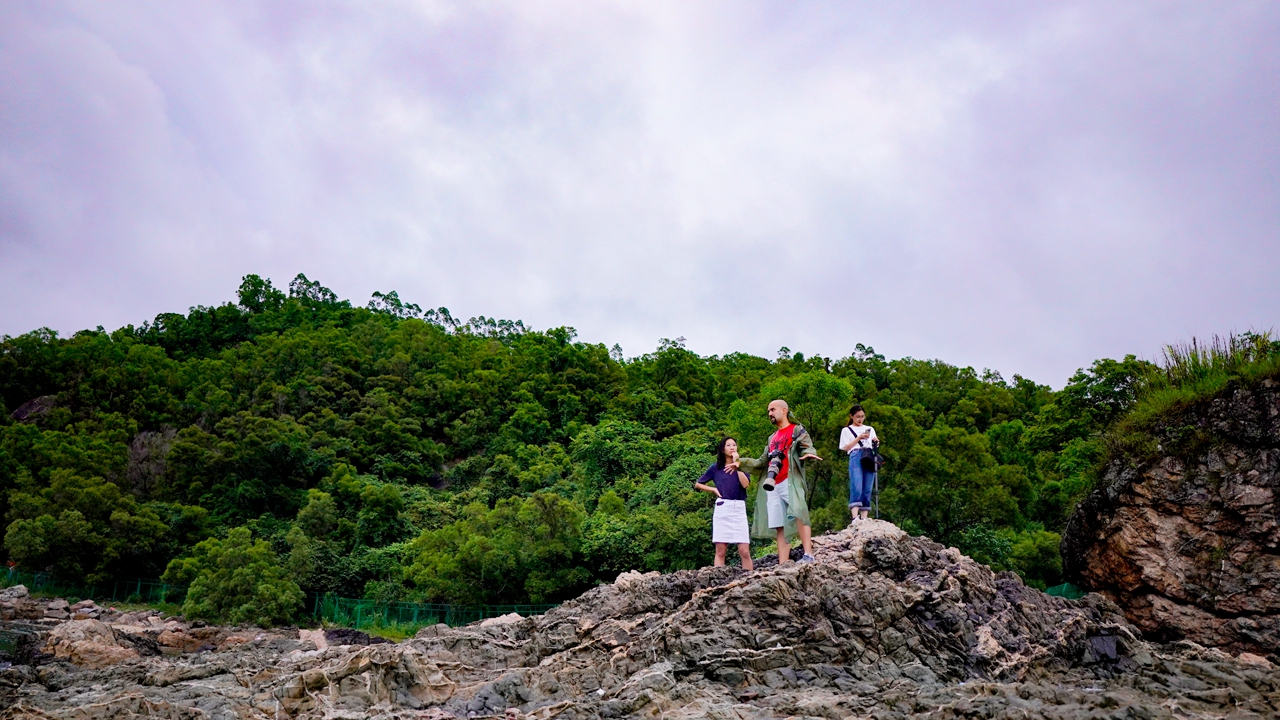 Shenzhen Daily reporters and Isaac Cohen (C), a biologist from Colombia, wait by the rocks on the shores of Dapeng Bay, trying to capture a Bryde's whale on camera in July 2021.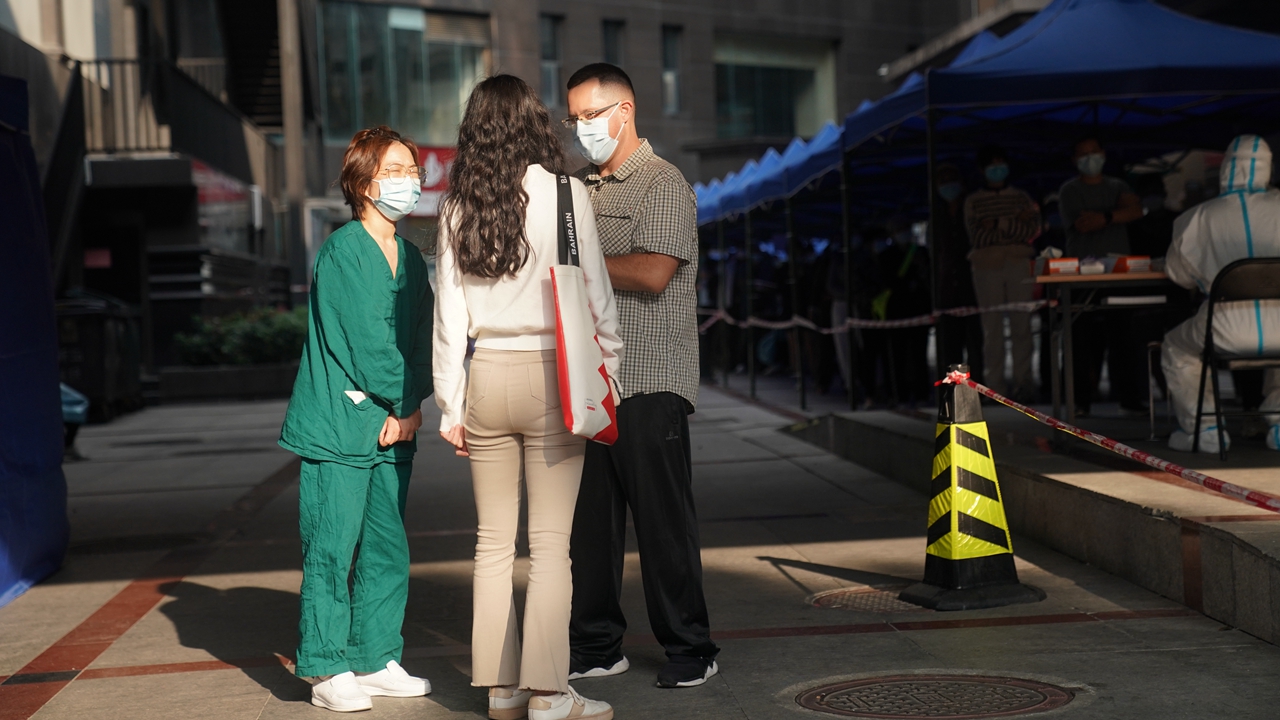 Shenzhen Daily reporter Zhang Yu (C) acts as an interpreter during an interview trip with Heráclito Everson Biscaia Filho (R) from Brazil to check out the scenes at the steps involved in daily COVID testing in this March.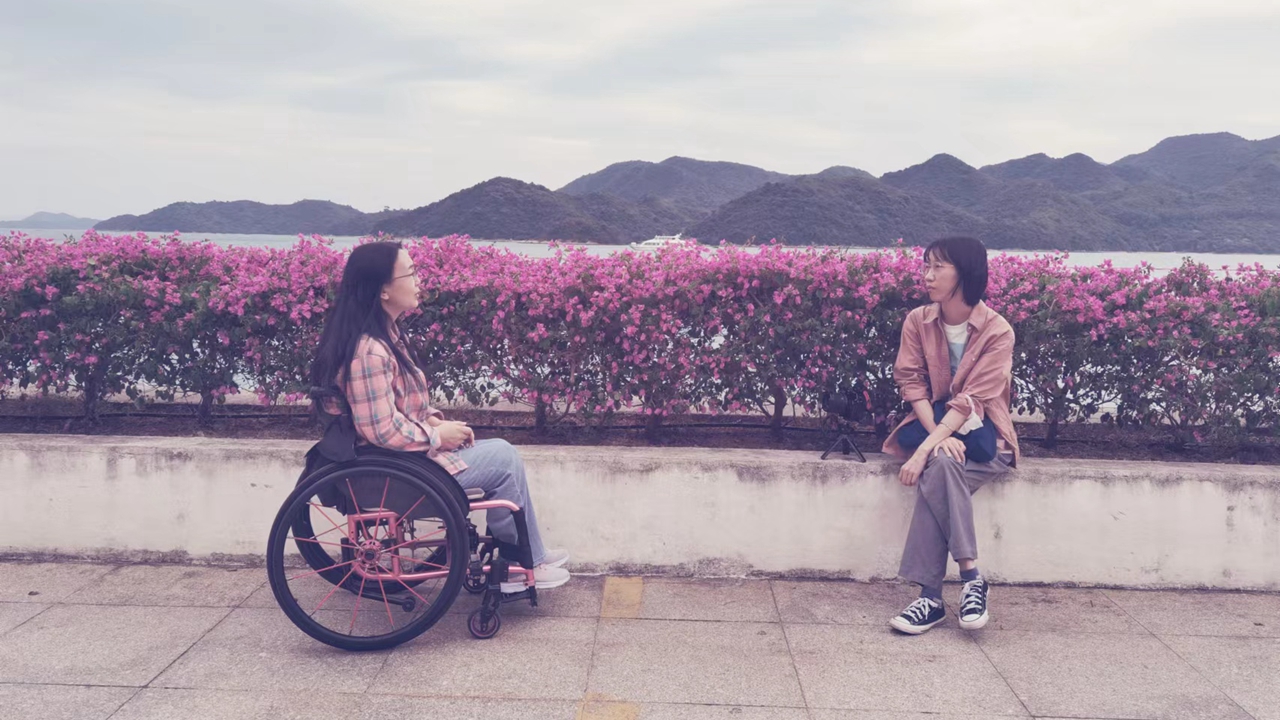 Shenzhen Daily reporter Lin Lin (R) interviews Yu Jijing at a coastal promenade in Yantian District in this October. Lin and the video team are working on a documentary about Yu, a human resources manager responsible for recruiting disabled people for a Longhua company.