Amid the aroma of flowers, the annual Shenzhen Bougainvillea Show officially opened today at Lianhua Hill Park in Futian District.
The show, which will run through Dec. 5, also marked the beginning of Shenzhen Park Culture Season (2022-2023).
This year's bougainvillea show features some 55 balcony gardens created by 11 districts and 23 enterprises. These gardens are exhibited in two garden exhibition zones near the park's northeast, south and west gates.
In addition, the show set up themed markets, three camping sites and an exhibition zone displaying different varieties of potted bougainvilleas. There is also a future garden showcasing horticultural works designed by students from four local universities.
The bougainvillea show's total exhibition area covers over 200,000 square meters.
Two camping sites are situated near the park's west and northeast gates, while another one is located next to a garden exhibition zone named Wanxiang Garden.
Citizens who are interested to visit can book via the WeChat account "美丽深圳" (mlszgzh). The reservation will be available a day ahead of their planned visit.
All the parking spots of Lianhua Hill Park will be closed during the show, according to the city's urban management authority.
However, visitors can take the Metro instead, with the park being close to Metro stations such as Children's Palace Station on lines 3 and 4, and Lianhua West Station on Line 2.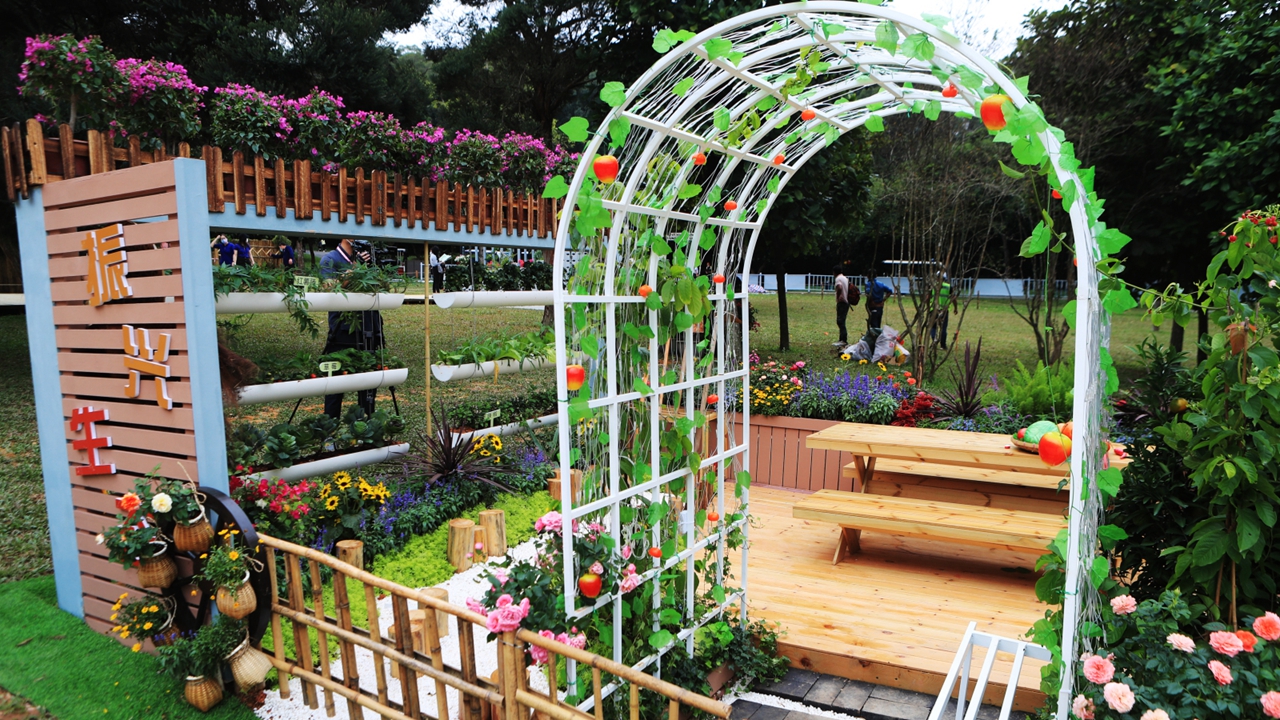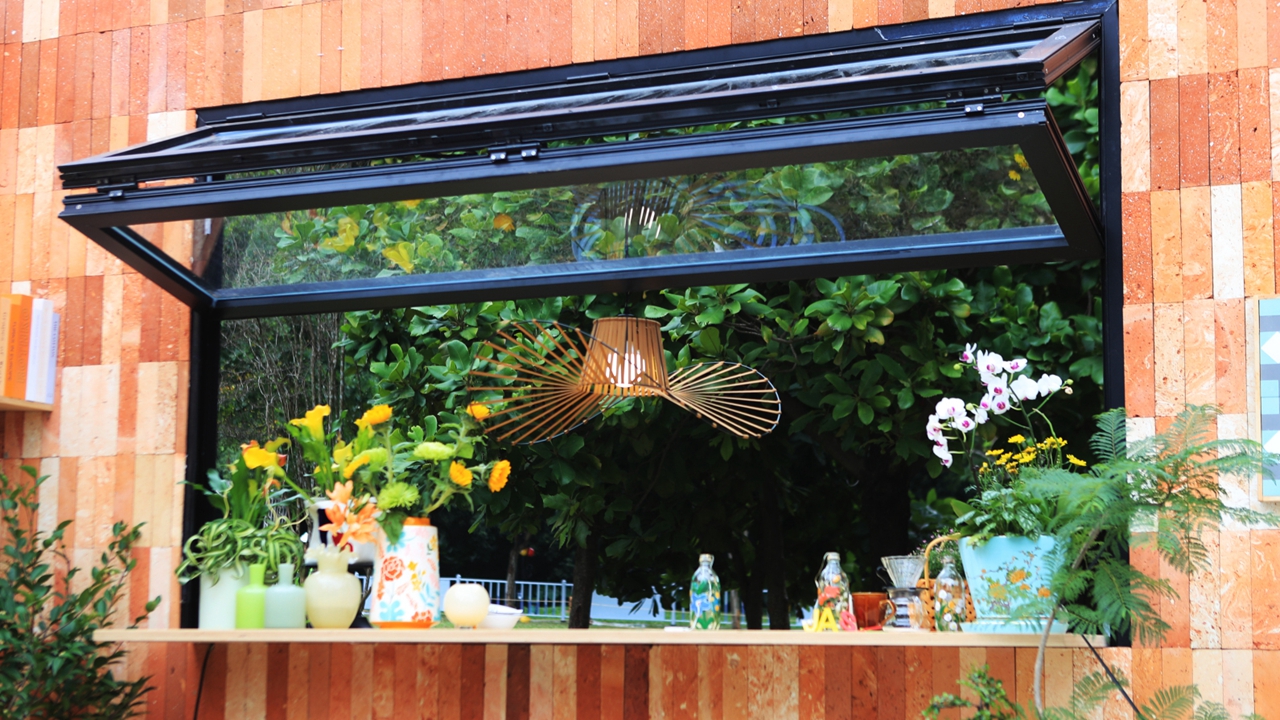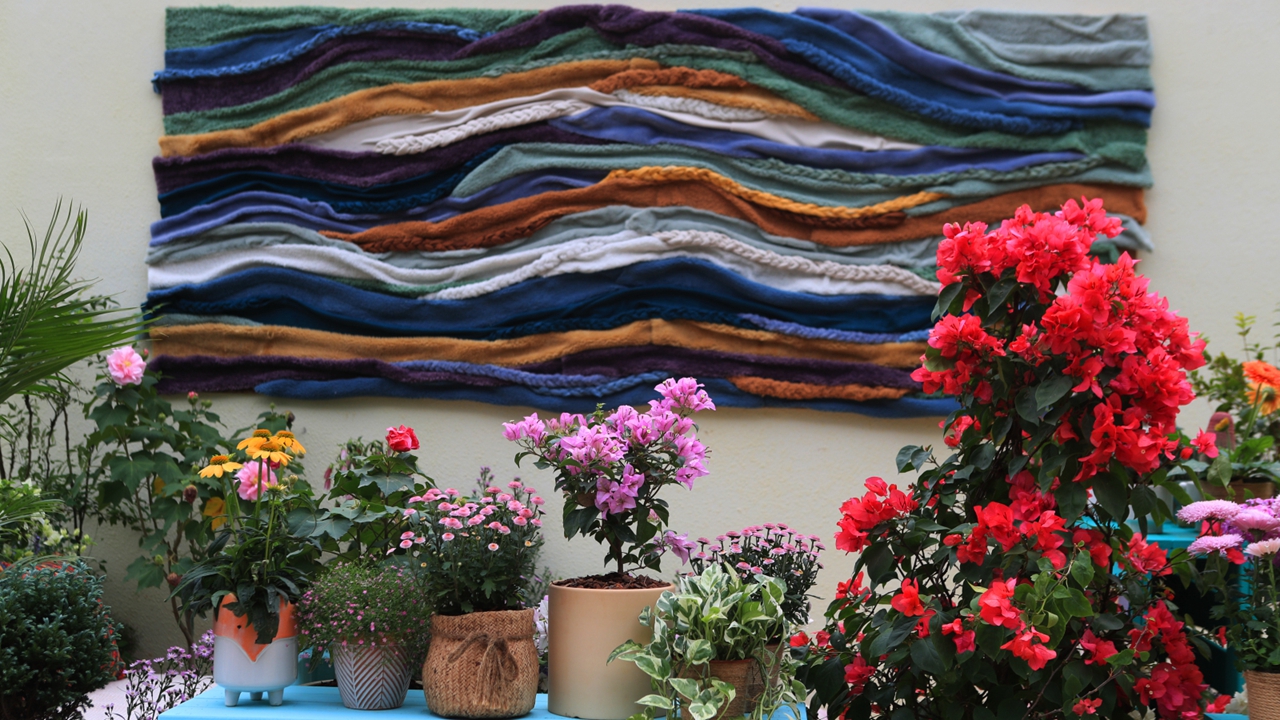 "A DIY Garden," made of recycled materials, in Splendid Garden. Photos by Sun Yuchen except otherwise stated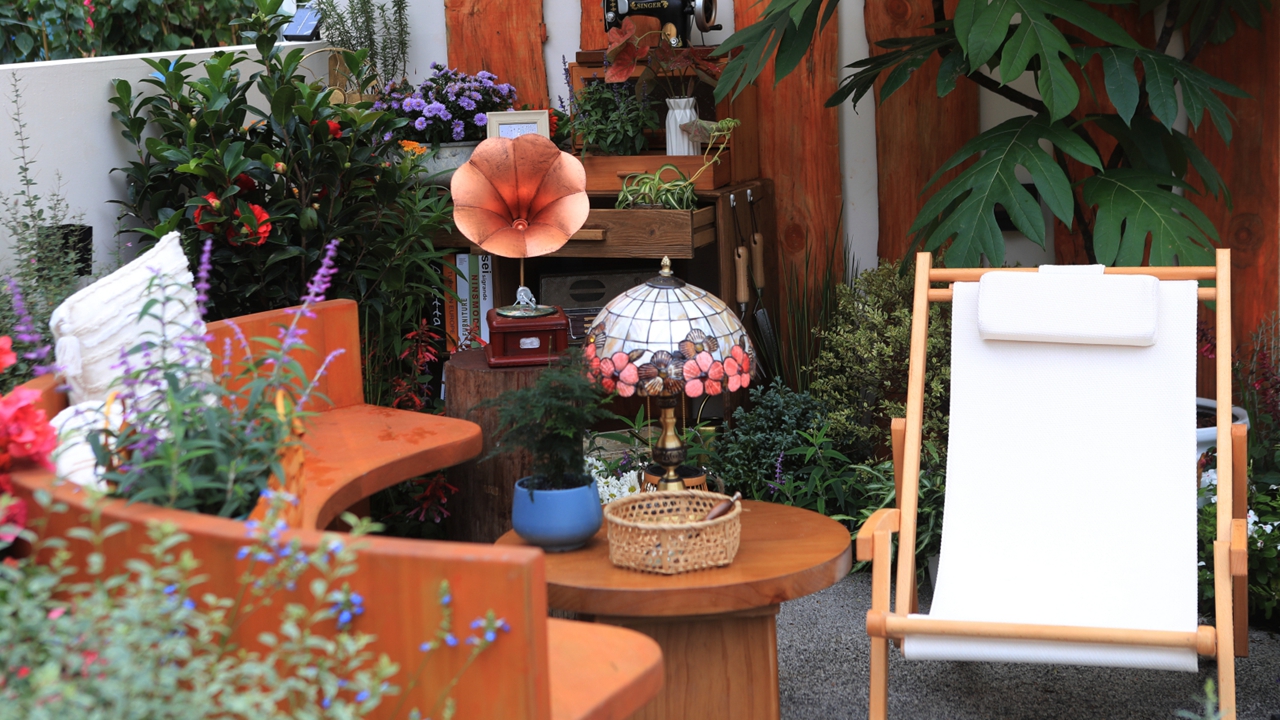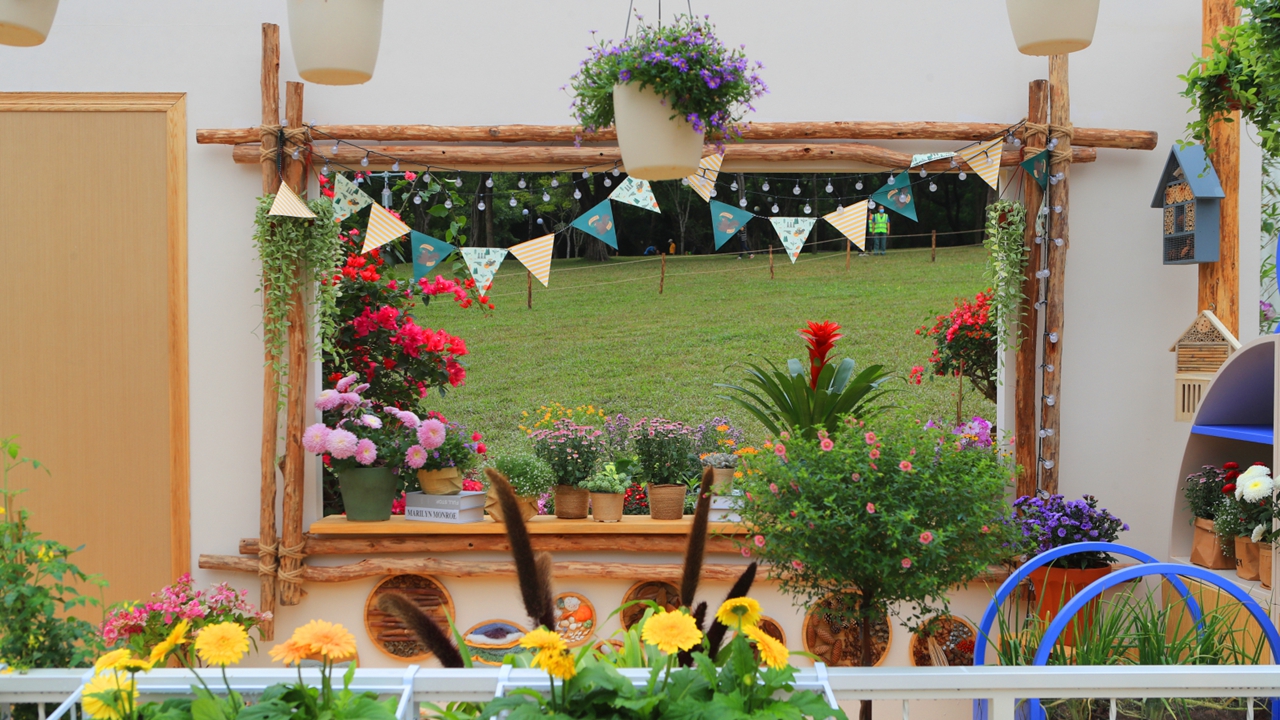 A balcony garden at the Splendid Garden exhibition area.
Flowers presented at the park. Courtesy of Shenzhen Municipal Urban Administration and Law Enforcement Bureau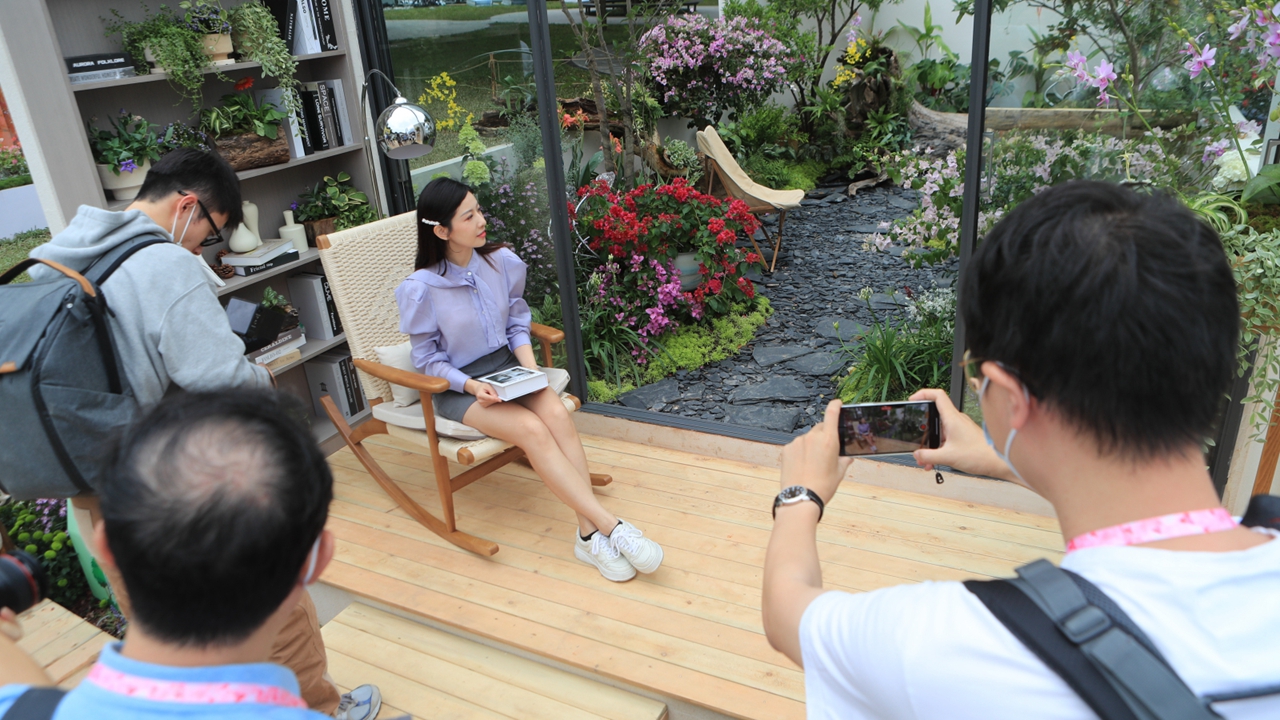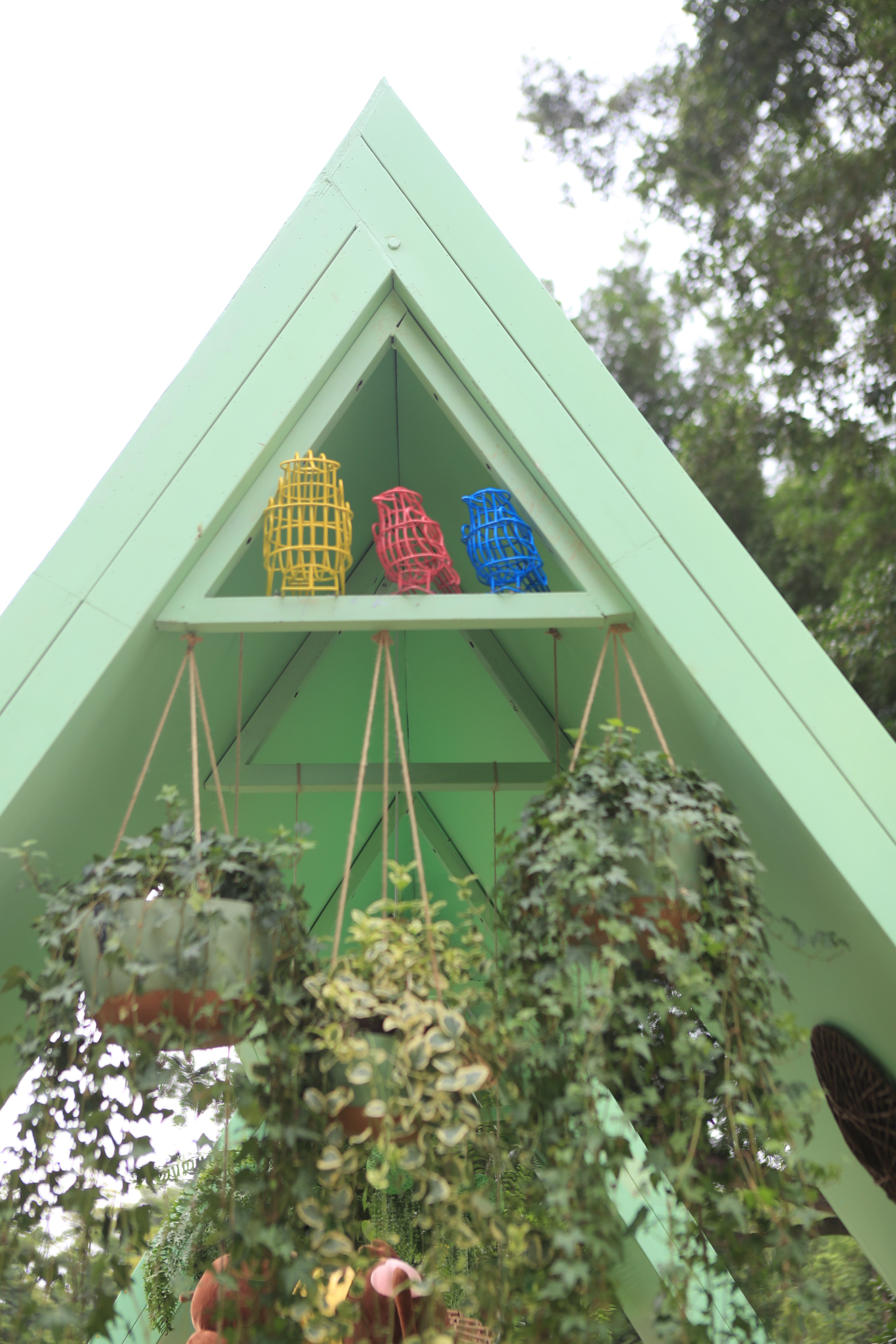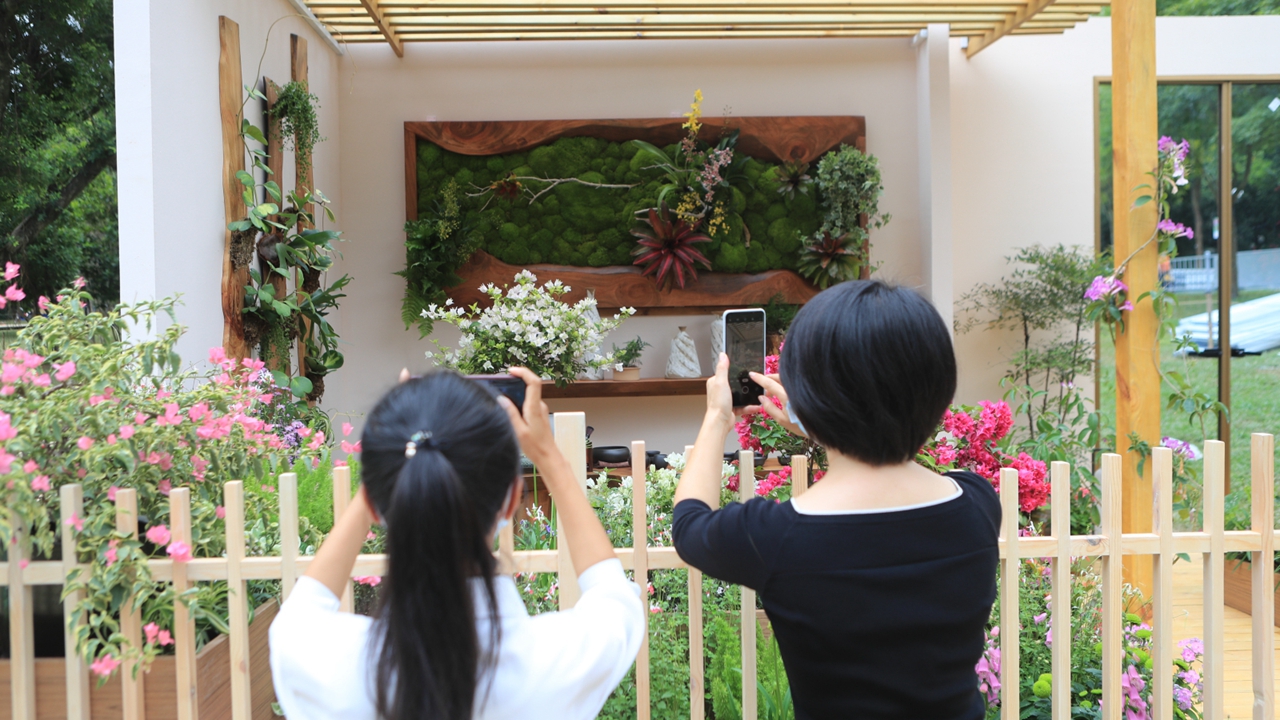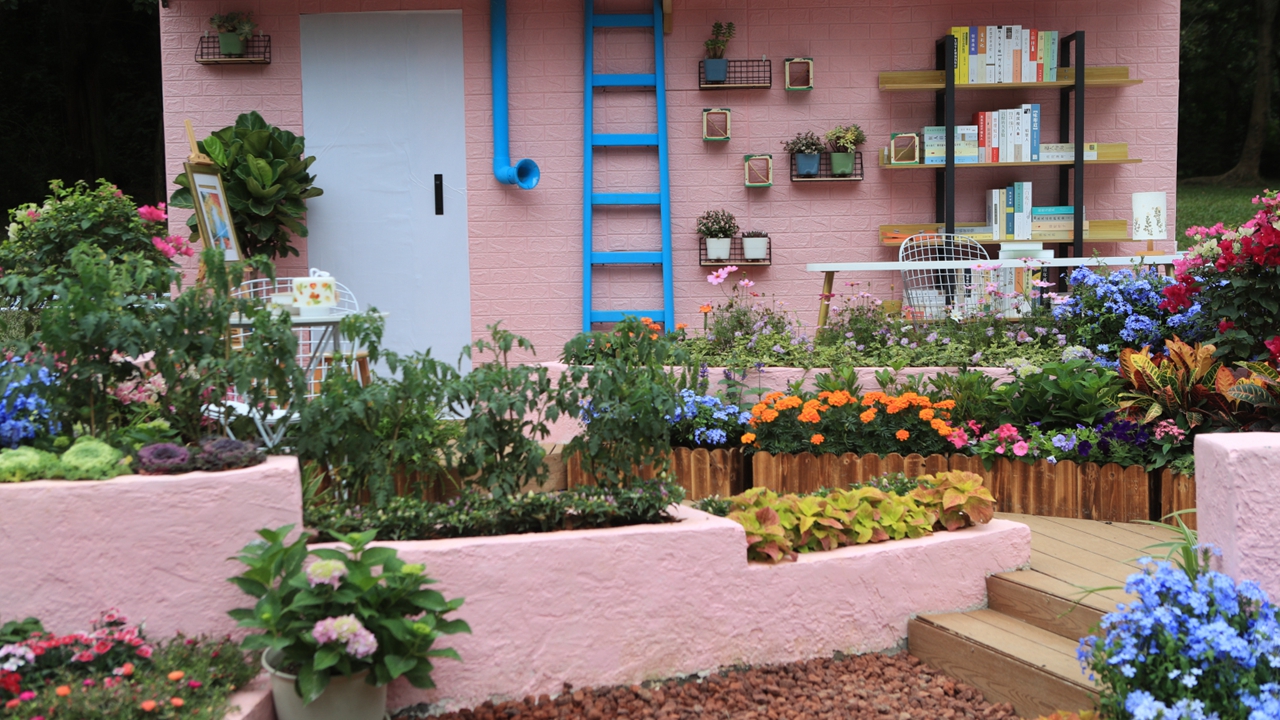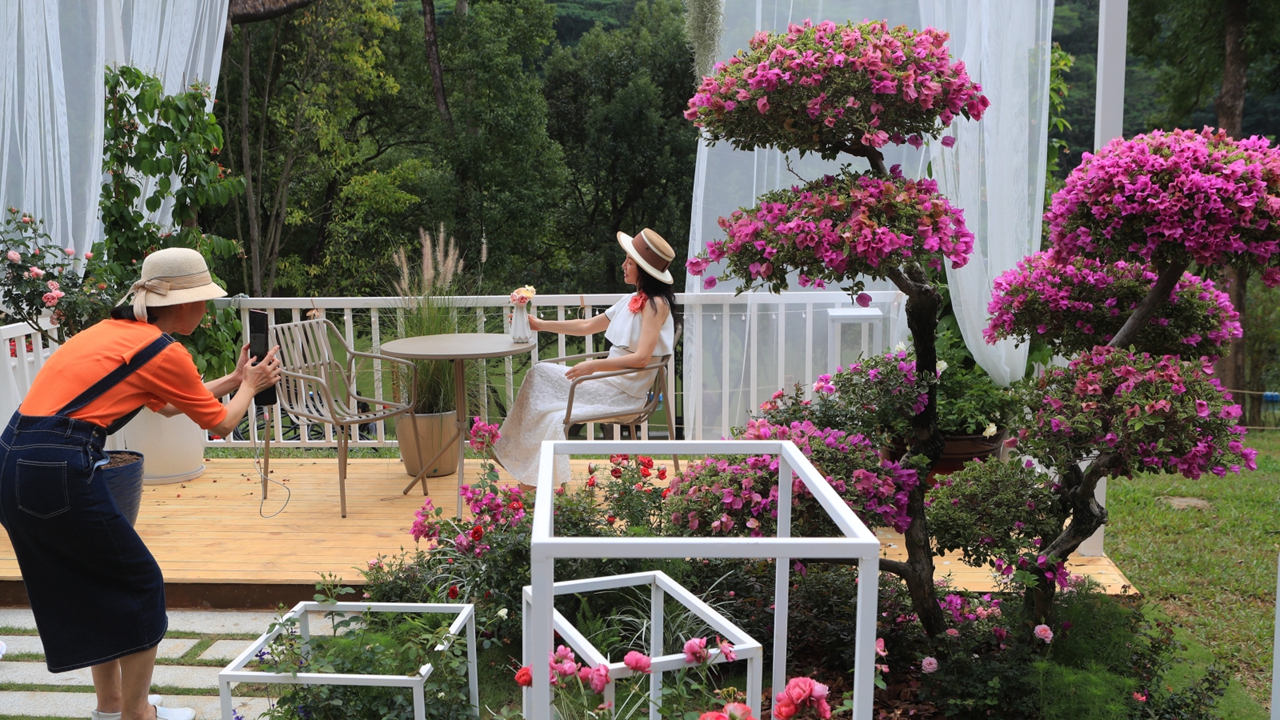 Visitors take pictures at the 2022 Shenzhen Bougainvillea Show in Lianhua Hill Park in Futian District yesterday.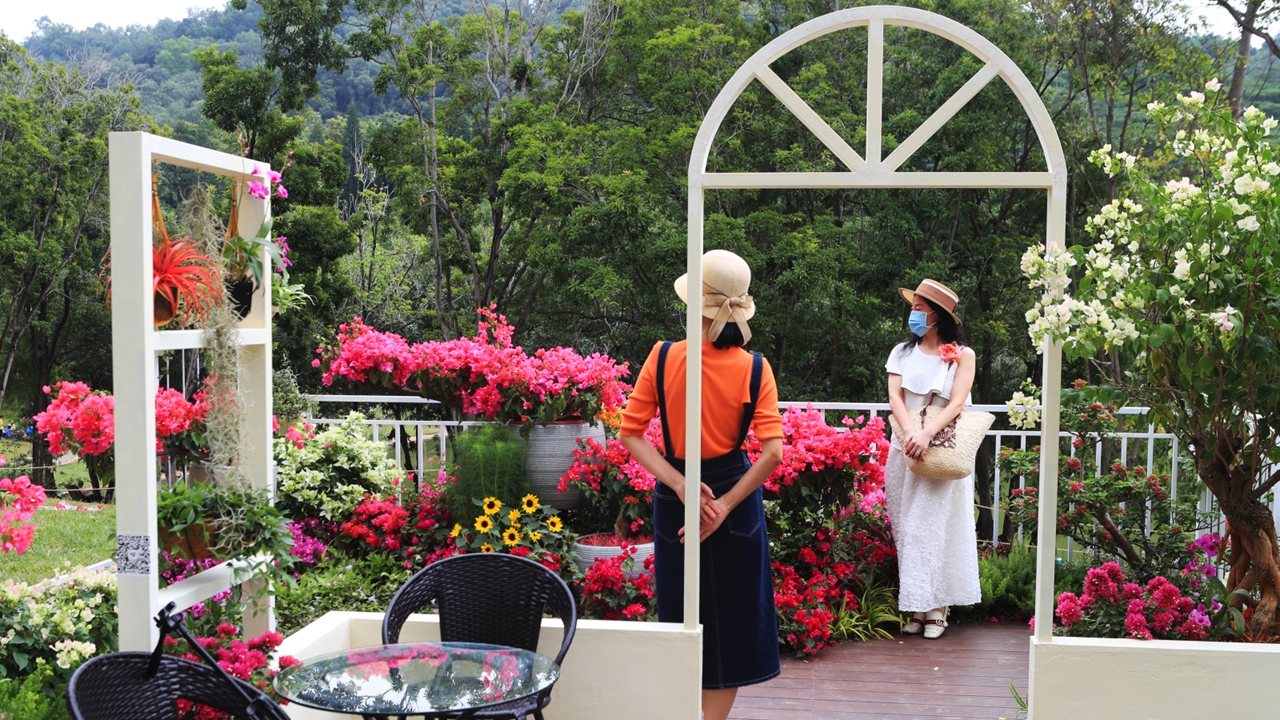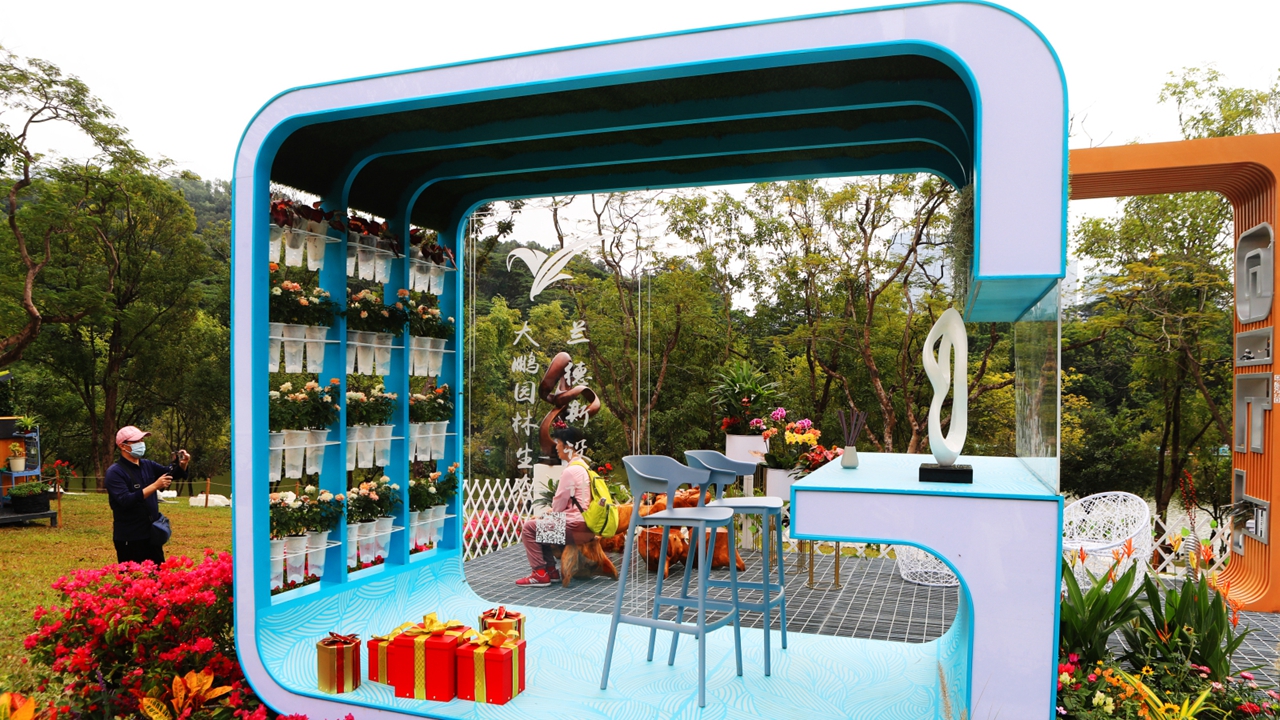 Visitors appreciate potted bougainvilleas at Yuxiu Garden yesterday.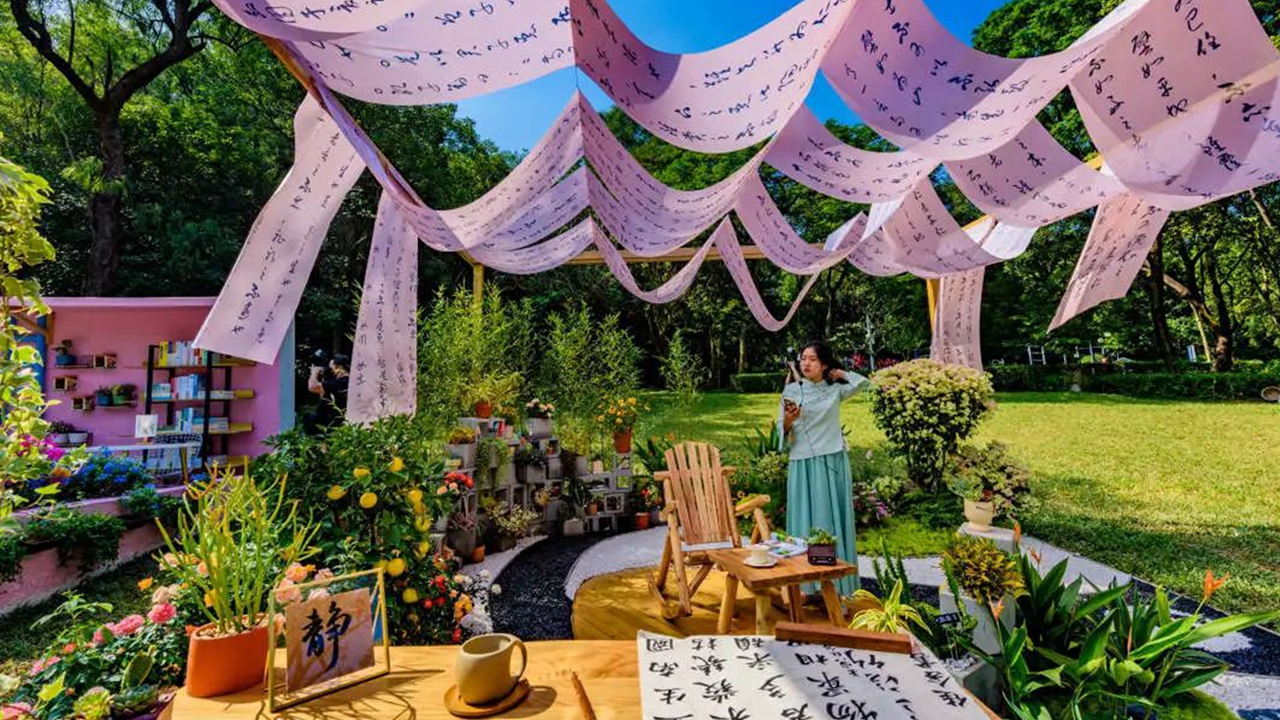 A student team-designed garden at Future Garden. Photos courtesy of city's urban management authority

Sunlight bursts through geometric arches surrounding the bougainvilleas.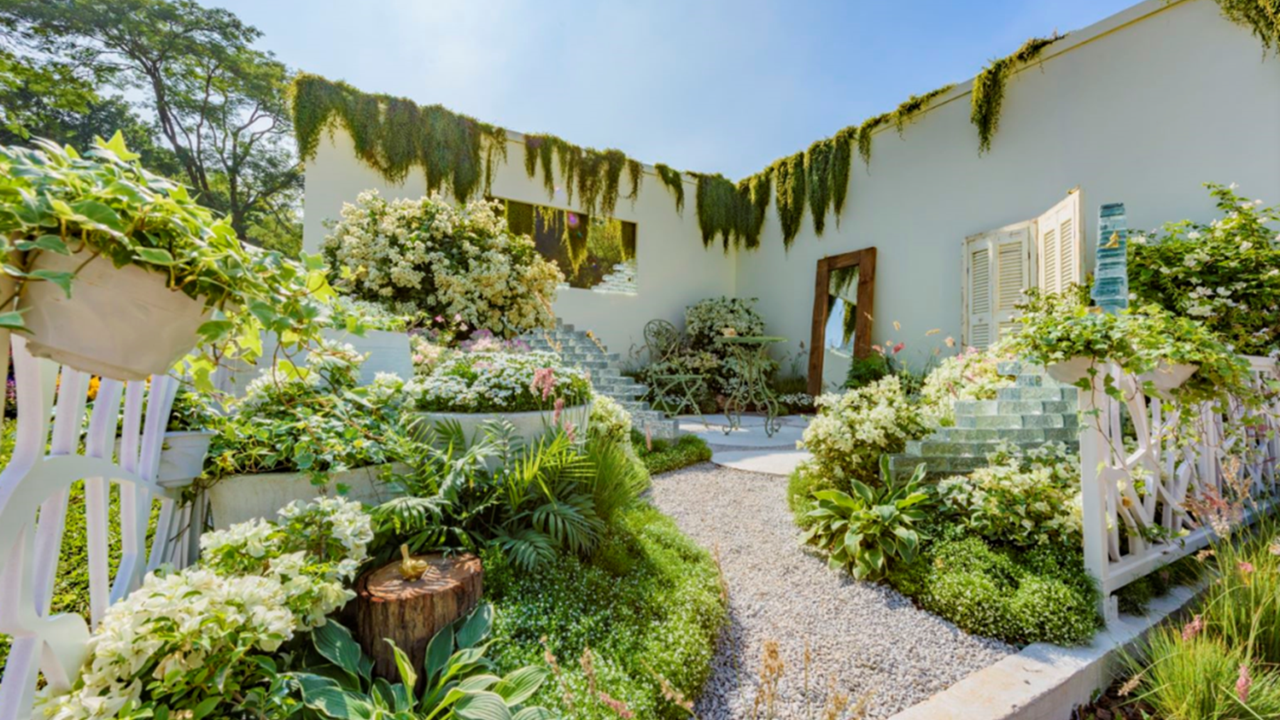 Scenes at theme gardens at the bougainvilleas show.