With a backpack on his back and a suitcase by his hand, Sri Lankan businessman Wickramasinghe Arachchilage Weeraratne looks no different from other visitors at the 24th China Hi-Tech Fair (CHTF) at the Shenzhen Convention and Exhibition Center in Futian District on Thursday.
However, he hasn't missed a year attending the fair in the past 14 years since he moved to Shenzhen from Hong Kong in 2008. One can still see spark in his eyes when talking about CHTF, as if he was visiting for the first time.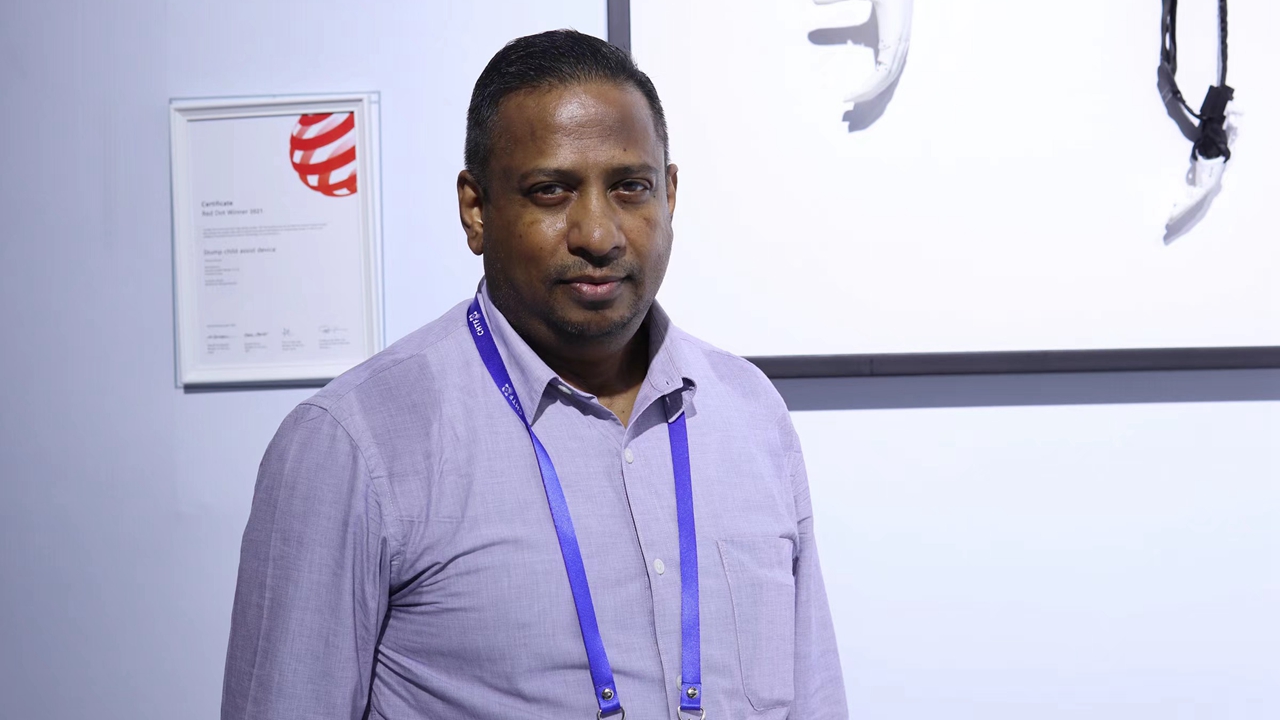 Wickramasinghe Arachchilage Weeraratne at the 24th CHTF on Thursday. Yang Mei

Weeraratne, in his 50s, is the managing director of Hong Kong-based Concord Rich Trading Ltd. and director of the company's Shenzhen office in Luohu District. Nicknamed by his friends "master of exhibitions," Weeraratne told Shenzhen Daily that he had attended over 1,500 exhibitions of all kinds in his lifetime. As a loyal fan of CHTF, the veteran businessman compares the prestigious tech event to China's tech Long March, which has witnessed different stages of the country's technological development in the past and can tell us what to expect in the future. "The high-tech fair saw where China was in terms of its technology and represents its next-generation technology," Weeraratne said.
He said he is looking for smart technologies at this year's fair. "There are many smart things on display. I'm here to see how 'smart' they are and if they can be marketed to make money," he said, adding that Shenzhen is a smart city with smart people from all over the world. "Shenzhen is the most technologically advanced city in China, where smart things are everywhere. The city is also attracting smart talents with diverse cultural experiences. It's a world city."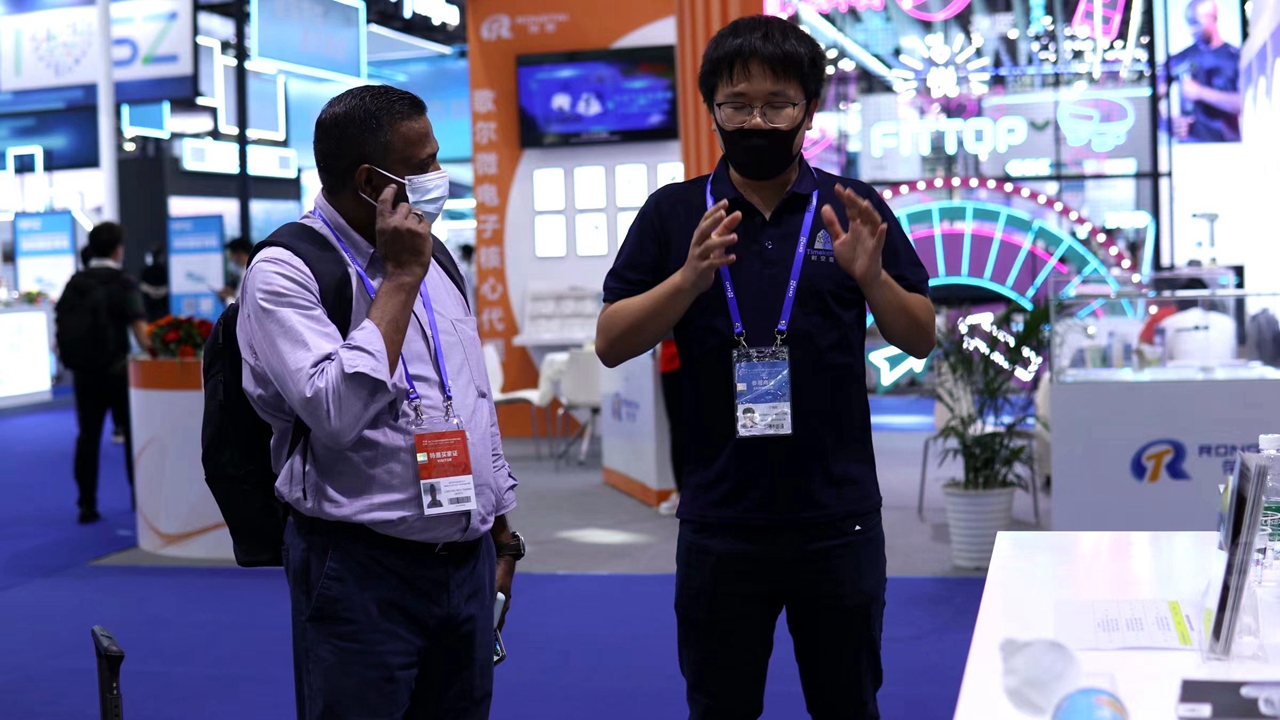 Wickramasinghe Arachchilage Weeraratne talks with a staffer with Nanshan-based company Timekettle, a translation earphone maker Thursday. Yang Mei

According to him, in his company's early days, it mainly looked for Chinese products to sell back to Sri Lanka. Nowadays, the firm has shifted to looking for new Chinese technologies and solutions and transferring them to clients around the world. "We're now working with big global firms. They want new technologies like AI from China for the textile industry, manufacturing industry, etc."
The Sri Lankan said when he learned that this year's event is also being held at the Shenzhen World Exhibition and Convention Center in Bao'an District, he paid special visits during the first two days. "There are a lot of Internet of Things devices in the Bao'an center, which is very good. I also noticed things like AI, big data and blockchain," he said.
The exhibition enthusiast said he has also visited the China Import and Export Fair (Canton Fair) in Guangzhou 40 times. When asked why he is such a big fan of fairs and exhibitions, Weeraratne explained that he is always looking for new things, especially in technology. For him, visiting exhibitions is a personal, and rather lucrative hobby. "Technology is attached to every single thing in our lives. Without technology, we cannot live. You won't even feel old if you upgrade with technology," he said.