A new exhibition presented by Temple of Light crosses boundaries between art and science. The exhibition at OCT Harbor includes two parts, "Mutation" and "Ukiyo-e Visions," created by Danny Rose Studio.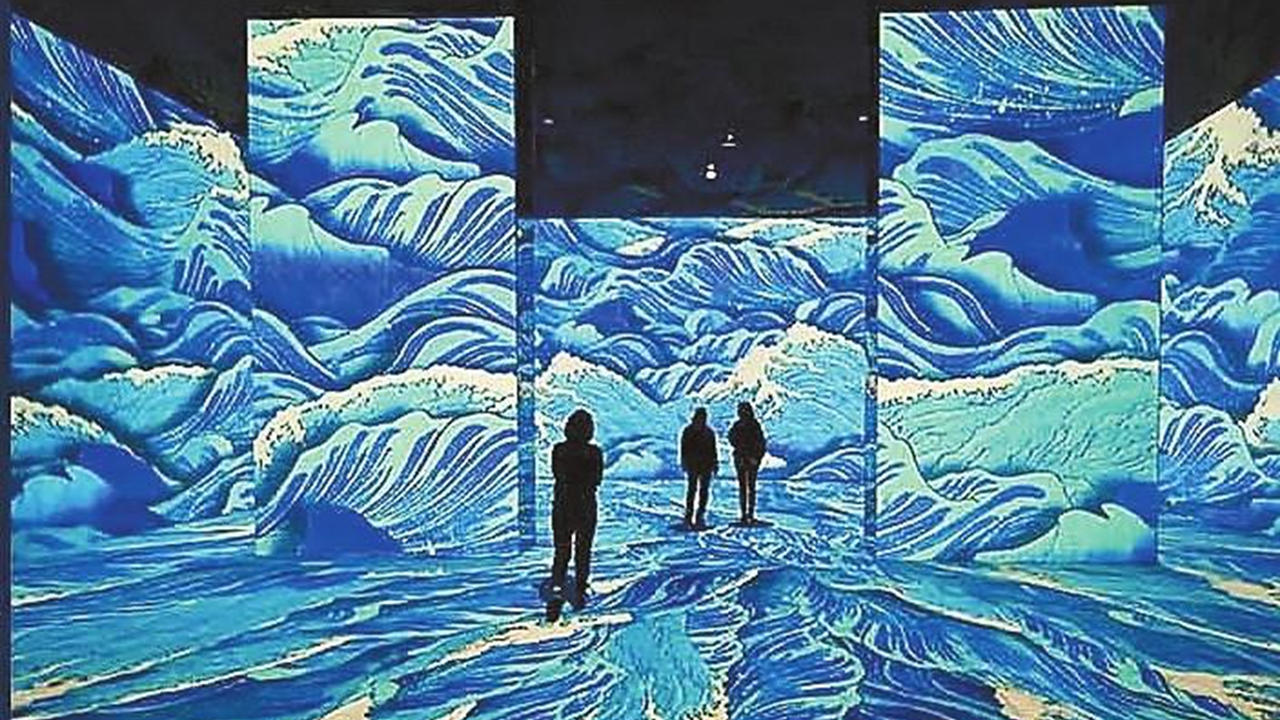 Visitors immerse themselves at Temple of Light's exhibition at OCT Harbor. Photos from WeChat account "SZ_TempleofLight"

Using projection mapping technology and dynamic sound spatialization, "Mutation" offers an immersive synesthetic experience for visitors.
"Ukiyo-e Visions" is inspired by the expressive ukiyo-e art from Japan. At the exhibition, visitors can see fans moving like clocks, lanterns dancing in the air, cherry blossoms rocked by the wind, and raging waves rhythmically moving overhead. Danny Rose Studio has imagined suggestive and poetic visions that invade the space and overwhelm the visitors, thus creating a dynamic stage like a journey through different scenes, each with its own rhythm and atmosphere.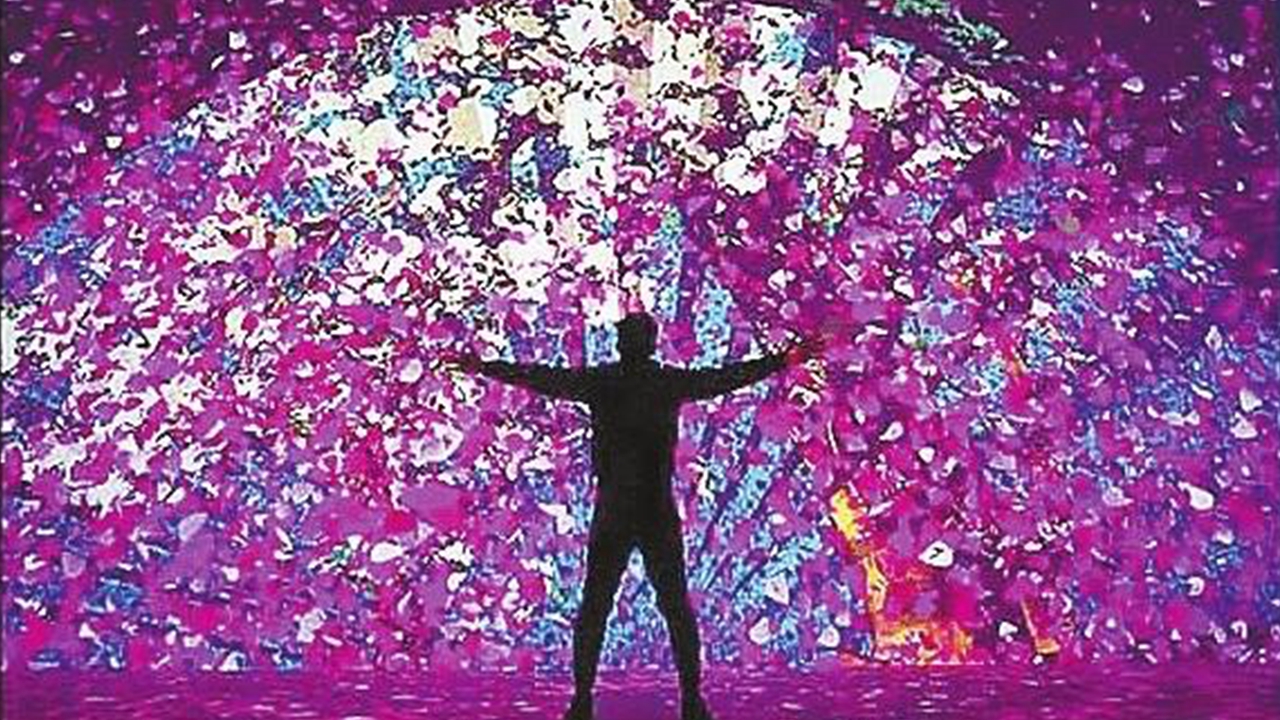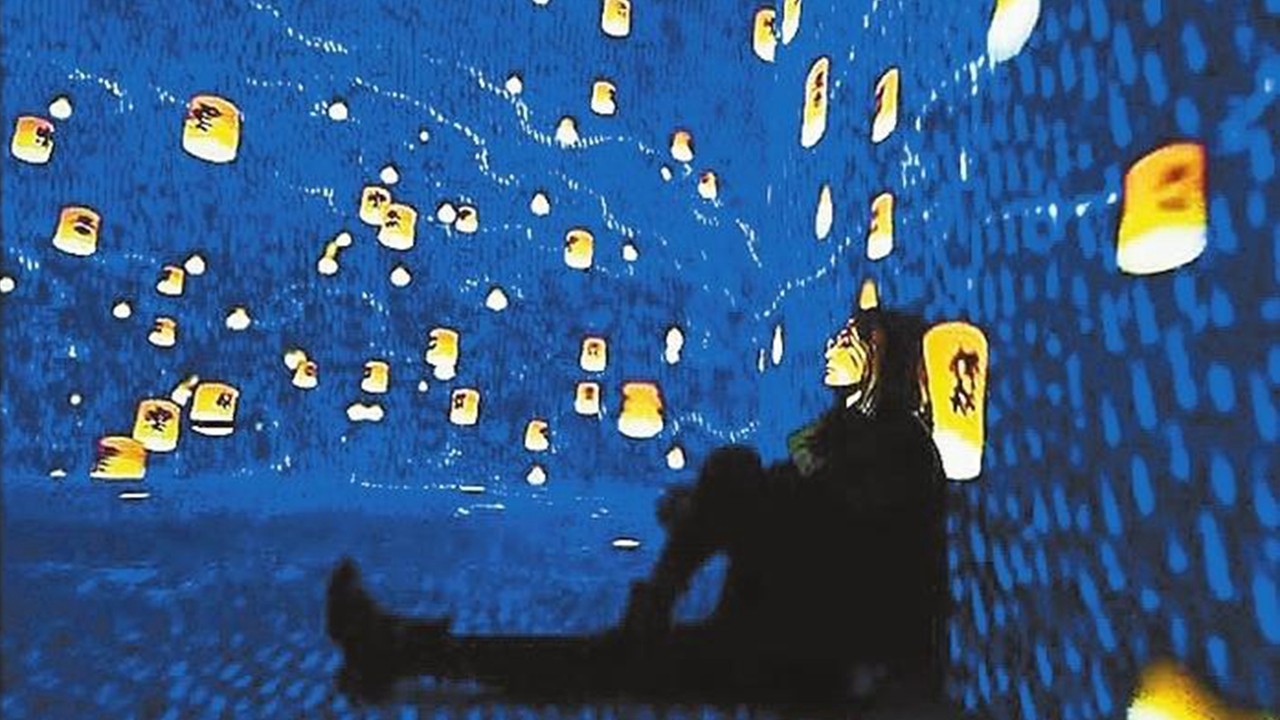 Danny Rose Studio is a multidisciplinary art and design collective creating and realizing large-scale digital artworks: immersive experiences, interactive installations and architectural art mapping. The team has developed a concept of sensory narration based on cutting-edge video projection technologies and sound spatialization to enhance the space and plunge the public into the heart of the experiences.
Dates: Until Feb. 26, 2023
Hours: 1-9:45 p.m. (Tue.-Fri.), 10 a.m.-9:45 p.m. (weekends, holidays), closed Mondays
Tickets: 128-158 yuan (various discounts for students and groups)
Booking: WeChat account "SZ_TempleofLight"
Venue: OCT Harbor Exhibition Center, Nanshan District (欢乐海岸创展广场)
Metro: Line 9 to Shenzhen Bay Park Station (深圳湾公园站), Exit E