Chen Yunxi, a Shenzhen girl aged 8 years, completed the "China Climb" challenge in Yangshuo, Guangxi Zhuang Autonomous Region, becoming the seventh minor also the youngest to finish the 5.14A difficulty rock climbing route recently, according to sznews.com.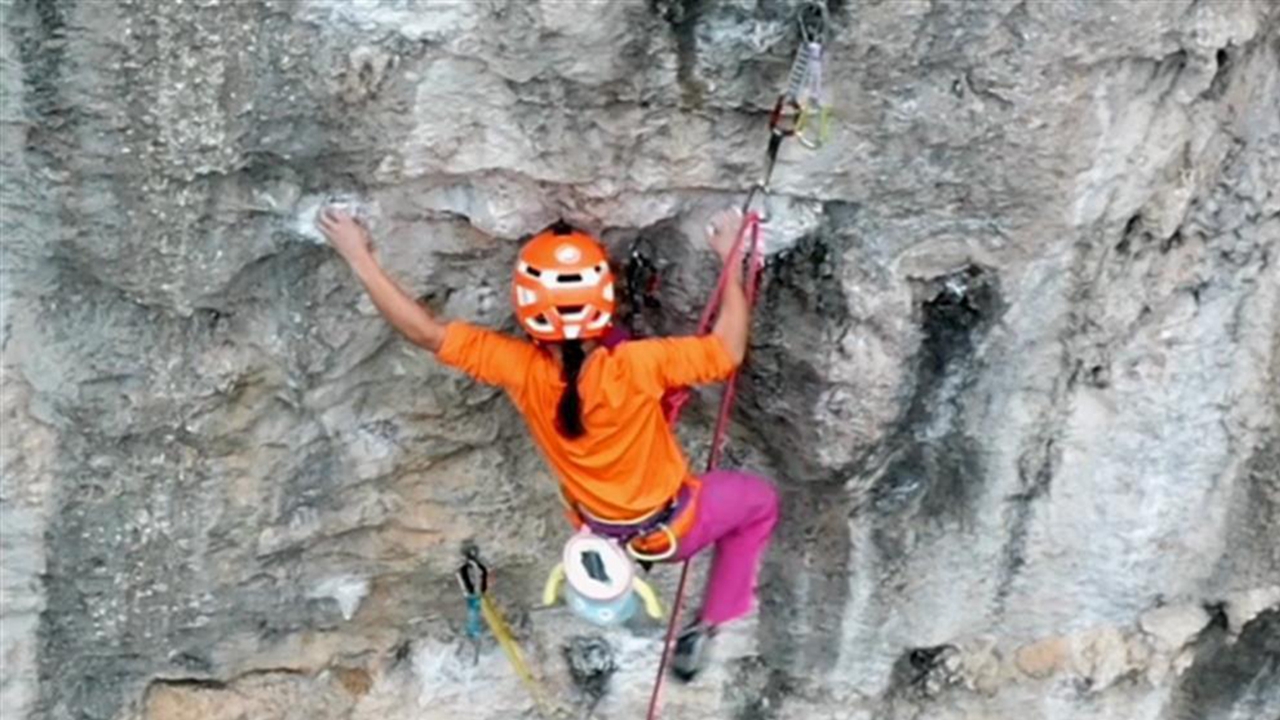 Chen Yunxi competes during the "China Climb" challenge in Yangshuo, Guangxi Zhuang Autonomous Region recently. sznews.com

An adult climber must complete 70 to 80 difficult maneuvers on a route 31 meters long with a 30-degree elevation angle.
However, young climbers, limited by their arm length and span, take over 100 maneuvers to complete the climb. The smallest rock point is only as narrow as chopsticks, according to Liu Yongbang, a climbing coach. He said many have tried but failed the route.
Chen started practicing climbing before she turned 4. Like most kids her age, Chen likes wearing pink clothes and is afraid of falling from high places.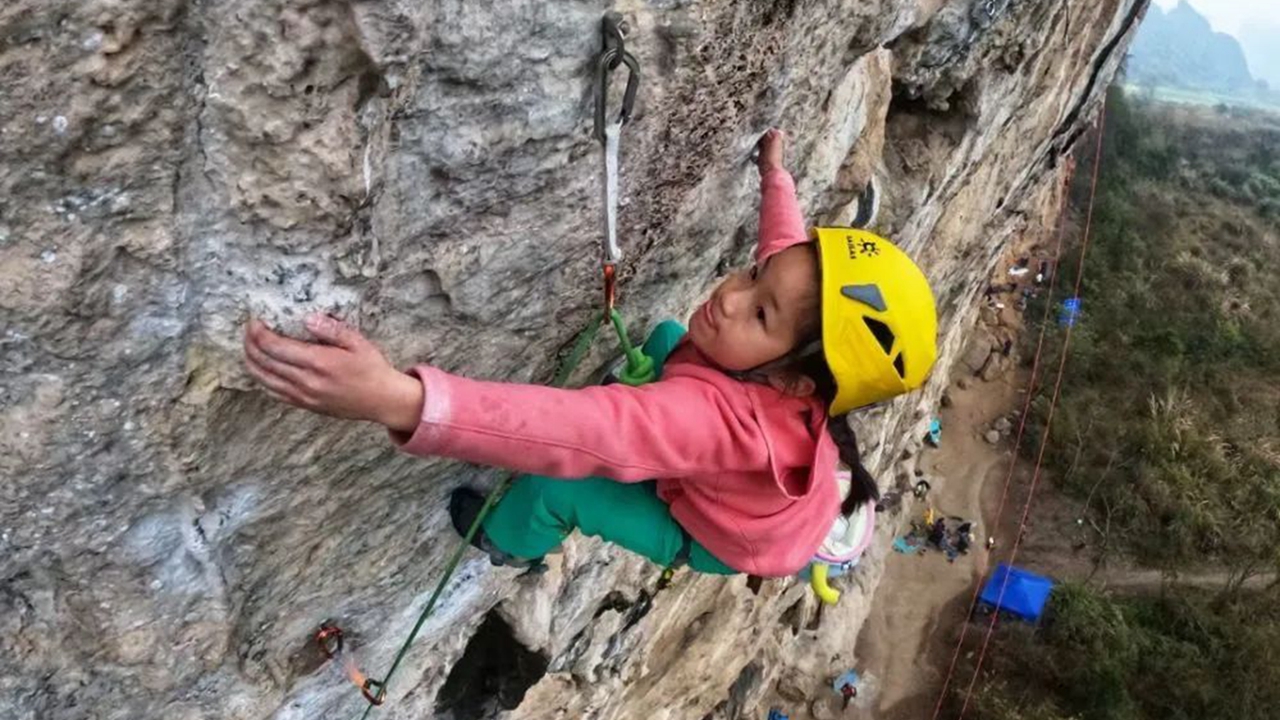 Chen Yunxi trains climbing in Yangshuo.

To prepare for the "China Climb," Chen and her father has gone to Yangshuo to train since this February as long as conditions permitted.
Each day, Chen practiced targeted climbing for six to seven hours. Although almost each practice brought Chen into tears, she never gave up. Chen finally conquered her fear and completed the challenge.
Six young Chinese kids aged between 8 and 10 constantly set new records for rock climbing in China with their extraordinary courage and tenacity over the past year.
As climbing has been included as part of the Olympic Games, more and more young kids started getting involved in the sport and people have learned the significance of climbing as a sport.