As the first SkyShuttle municipal line in Shenzhen, the Pingshan SkyShuttle Line 1 will be put into operation in December, sources from the district authority said Monday.
The elevated rail line has its Phase 1 run 8.51 kilometers with a total of 11 stations between Pingshan High-speed Railway and BYD North stations.
Passengers can transfer at Pingshan High-speed Railway Station or Longbei Station to the upcoming Metro Line 16, which will be operational at the end of this year, and transfer at Pingshan Center Station to Metro Line 14.
The SkyShuttle rail transit system was independently developed by Shenzhen-based BYD, with a maximum speed of 80 kilometers per hour.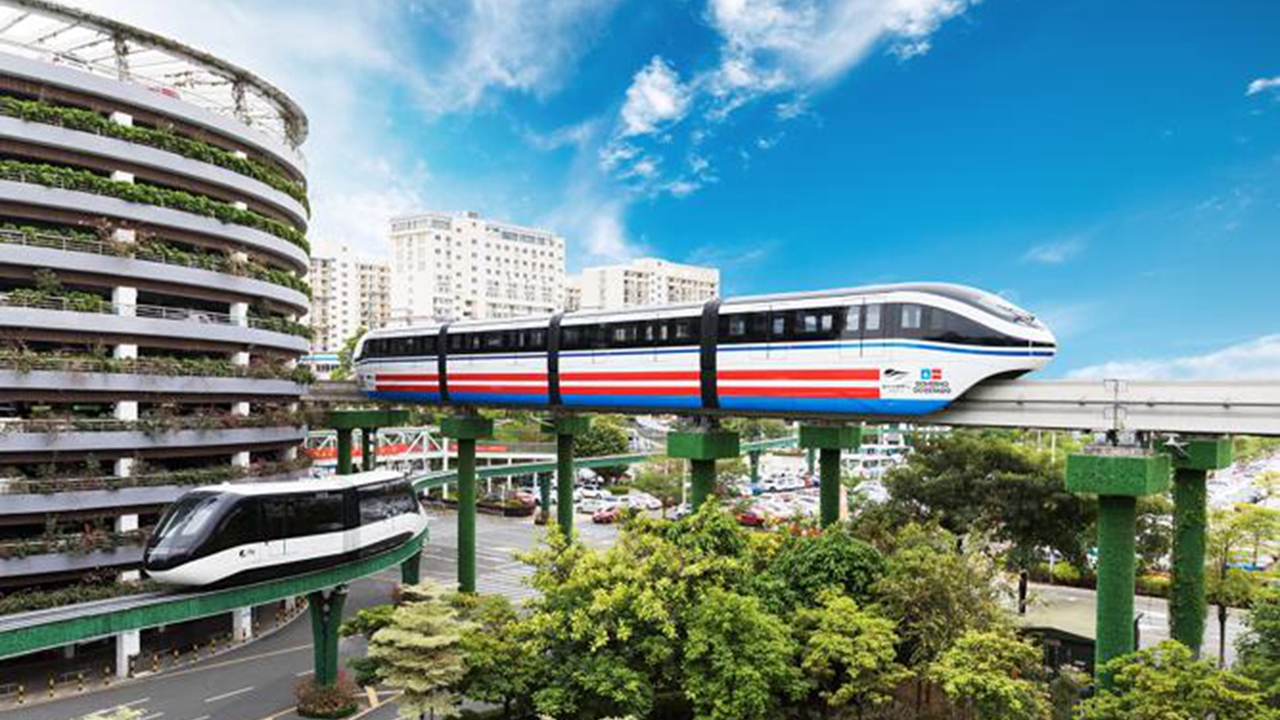 SkyShuttles run in the BYD headquarters in Pingshan District.

In the beginning of the operation, nine SkyShuttles will be put into use during rush hours.
The SkyShuttles, which are battery powered and fully autonomous, feature automatic monitoring, power and stand-by modes, automatic track controls, screen platform door controls, and video monitoring and communication systems, according to BYD.
The rail line links the Pingshan District Government compound, key industrial parks, and BYD headquarters in the district, facilitating daily commuting.
The line also meets residents' needs for more convenient travel by connecting with the district's major cultural and sports facilities, commercial areas and residential compounds.
The line's stations are equipped with facial recognition self-service ticket machines, and support various kinds of ticket checking methods.
The stylish appearance of the SkyShuttle was designed by BYD's chief designer — Wolfgang Egger, a world-renowned auto designer. Its body looks like that of a rising dragon, an adaptation of a classic Chinese figure. Greenery can be planted on poles and beams for the SkyShuttle track, contributing to the improvement of the urban environment, according to the company.
In 2019, BYD installed the SkyShuttle rail transit system in its headquarters in Pingshan for employees who have to commute between offices, factories and apartments.