A Chinese blue flycatcher (Cyornis glaucicomans), a species new to Shenzhen, was spotted by a bird lover at Futian Mangrove Ecological Park on Wednesday, according to Shenzhen Evening News.
Zhang Gaofeng, deputy director of Shenzhen Bird Watching Society, told the News that the bird was confirmed as a Chinese blue flycatcher, becoming the 416th bird species recorded by the society Friday afternoon.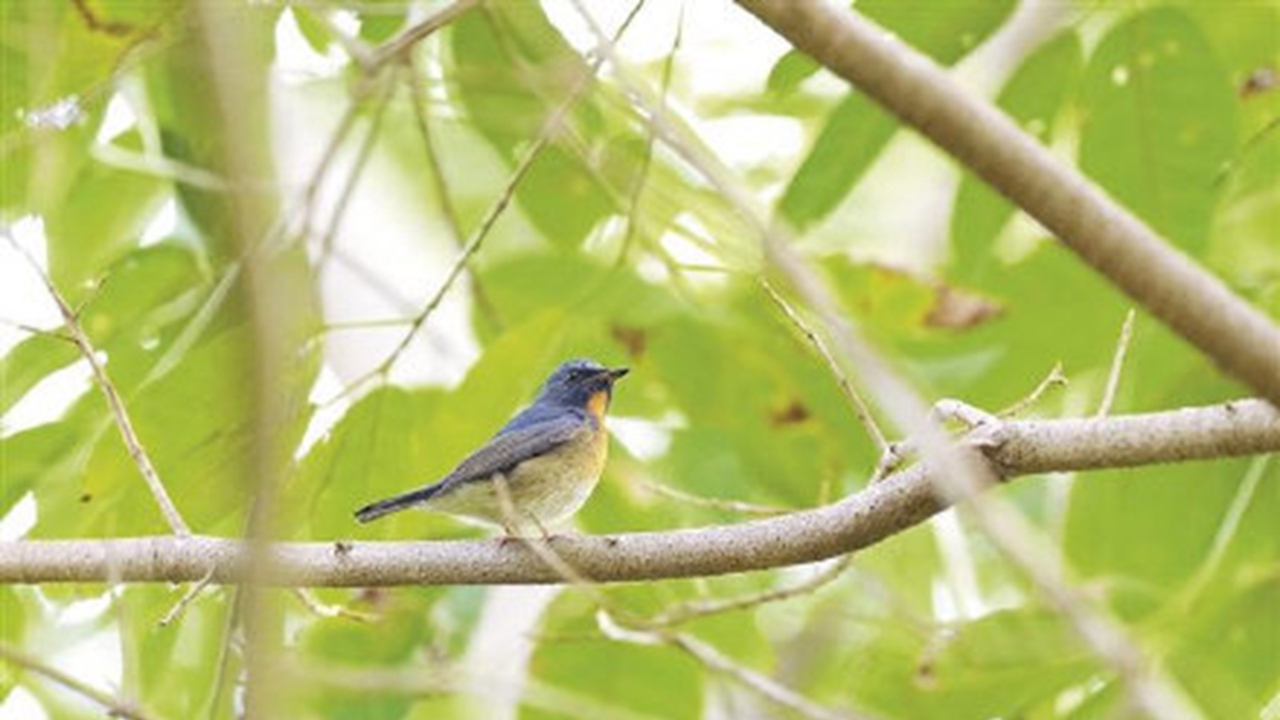 A Chinese blue flycatcher (Cyornis glaucicomans) was spotted by a bird lover at Futian Mangrove Ecological Park on Wednesday. Courtesy of Laoliyu

"I went to the forest near the park's parking lot. I stayed at the forest for a while then I heard a special sound from a bird. The bird chirped faster. I thought it was some kind of grasshopper warbler, so I waited patiently for it to appear. About five minutes later, it flew onto the branches. I didn't expect it to be a new species, but I just photographed it," said the bird lover, identified as Laoliyu.
After checking on the information, the bird lover believed the bird is Chinese blue flycatcher given that the bird has a dark yellow throat. Experts later confirmed the bird lover's speculation.
This September, Wuhan Bird Watching Society announced its discovery of a Chinese blue flycatcher in Wuhan, Hubei Province.
Yan Jun, director of Wuhan Bird Watching Society, said "At present, Wuhan, Changsha and Shenzhen each has recorded a Chinese blue flycatcher, with an interval of about one and a half months. It might be the same bird. These precious bird-watching data are highly significant for the study of the migration routes of Chinese blue flycatchers in southern China."
The Chinese blue flycatcher previously was considered a subspecies of the blue-throated blue flycatcher. It is mainly distributed in the eastern part of the Qinghai-Tibet Plateau in China and is a rare migratory bird in central and southern China. It was once recorded in Guangzhou and Hong Kong, according to Zhang.
This year, another six bird species, including tiger shrike (Lanius tigrinus) and Manchurian bush warbler (Horornis canturians), were spotted in the city for the first time, said the report.