Several foreigners who have won the title of the Most Beautiful Expat Volunteer in Shenzhen this year shared their experiences ahead of International Volunteer Day, which falls on today, hoping to inspire more people to join the cause for a better society.
Francis Kwesi Hagan from Ghana, whose volunteer hours have now exceeded 580 hours in the city, observed that volunteerism should be seen as a social responsibility toward communities and a new form of culture, which calls on people's sense of duty to appreciate things offered by communities.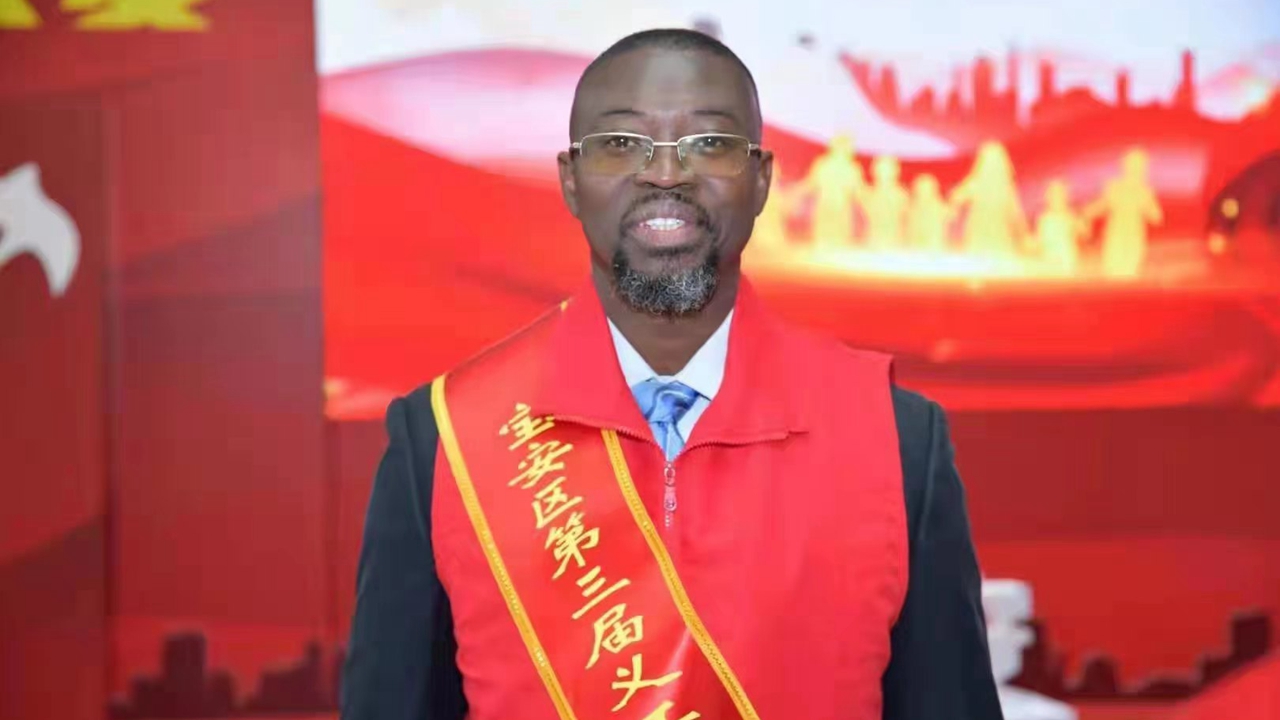 Francis Kwesi Hagan from Ghana at an award ceremony of Shenzhen's Most Beautiful Expat Volunteer early this year. Photos courtesy of the interviewees

"My most memorable experience in recent days would be my participation in serving at various communities to assist neighbors and individuals to scan test codes to do nucleic acid tests as part of the pandemic preventive and control measures to protect and save lives in the city," Hagan told Shenzhen Daily on Saturday.
"The beauty of this experience is the joy that you're serving your neighbors and that's the richest experience one can ever have, which I count as a blessing," he said.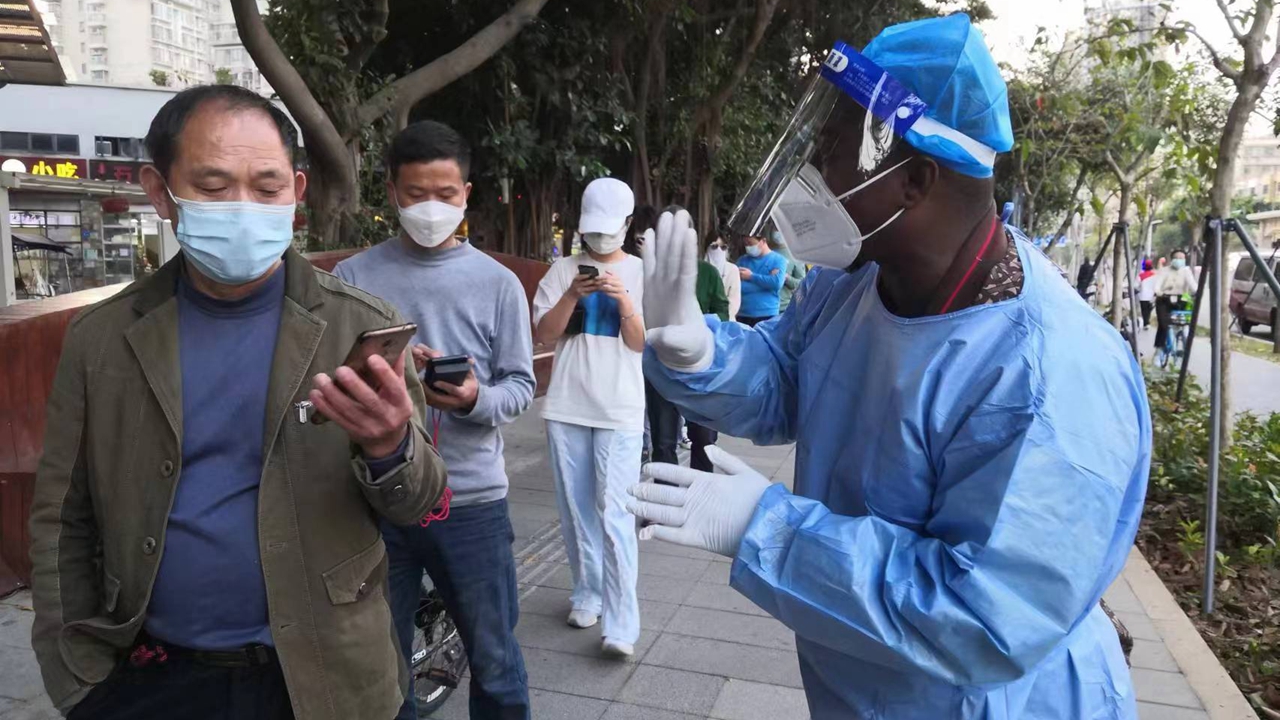 Hagan serves at a nucleic acid testing site in Bao'an District early this year.

Hagan's motivation towards volunteer activities comes from his family values. "I belong to a family which upholds service as a responsibility and imperative to make sure people around you smile," he said.
"Another reason is that I always see Shenzhen as my second home irrespective of anything and I believe what is making me who I am today deserves better and for that matter, I chose to be a volunteer as a way of giving back to Shenzhen through volunteering for every services," he said.
Over years, Shenzhen has been devoted to building itself into a city of volunteers and Hagan observed it as a course in the right direction which needs support from citizens.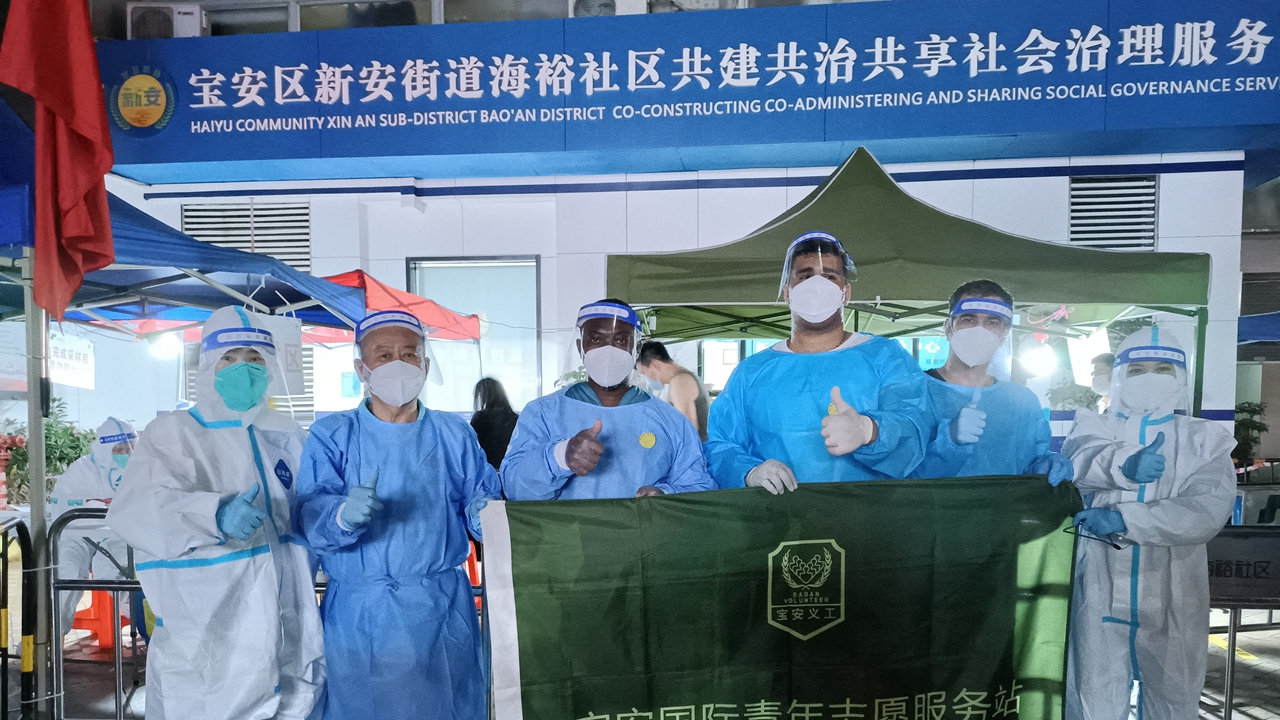 Hagan (3rd R) and other volunteers of Bao'an District International Youth Voluntary Service Station at a COVID testing site early this year.

"I am very proud to be an international volunteer in the city for the past 15 years and I have always been inspiring others to build the dream together and to make Shenzhen the best destination to live and invest in," he added.
Yasin Muhammad from Pakistan, currently a Ph.D. student from Shenzhen University, has also participated in many volunteer activities since he arrived in the city in 2019.
"The most memorable experience is when I was guiding people to fill out the vaccination form at a vaccination center and briefed them about the whole vaccination process," he said.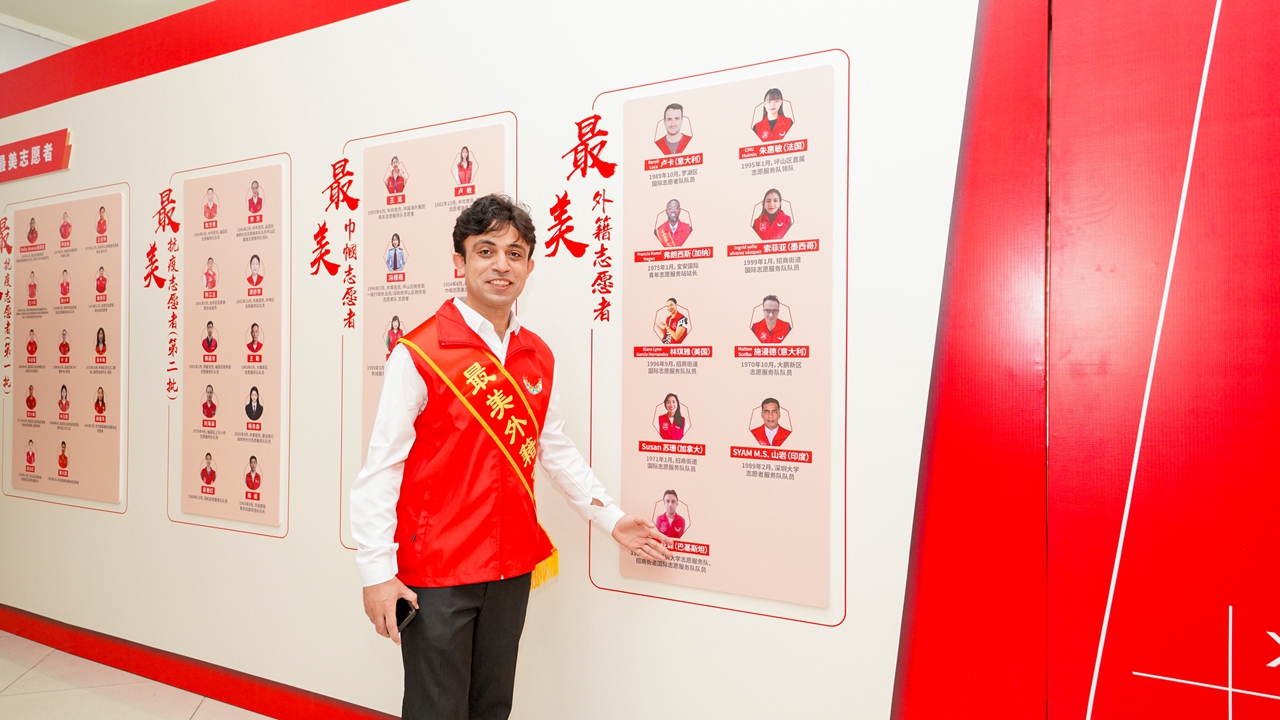 Yasin Muhammad from Pakistan poses for a photo after being named a Most Beautiful Expat Volunteer in Shenzhen this year.

"Once I met an old foreign couple. They don't speak Chinese and the woman also had to take care of her husband as he was on wheelchair due to some health issues," he said. "I helped them go through all the process smoothly and they got their vaccination certificates. I saw the joy in their eyes. They praised the government for arranging the volunteer service at the vaccination center."
Muhammad called Shenzhen his second home.
"As a citizen, we have to do joint efforts for the development of the city and make the life of the people easier. You are doing well for the benefit of the society, which provides a natural sense of accomplishment," he said.
Luca Baroli from Italy is well known for the remark — "Although I am a foreigner, I am not an outsider" he made in March when serving as a volunteer at nucleic acid test sites to help the city fight against a new wave of COVID cases.
Baroli could speak fluent Chinese and said that many foreigners in the city are just like him willing to contribute to the development of the city by working as a volunteer.
As of now, some 4,329 foreigners have registered as volunteers in Shenzhen, according to the latest data provided by the Shenzhen Municipal Committee of the Communist Youth League of China.