Shenzhen will make sustained efforts in COVID-19 prevention and control, better pool medical resources and expedite the vaccinations of senior citizens, a health official said at a press conference yesterday.
Lin Hancheng, a senior official from the Shenzhen Municipal Health Commission, said that Shenzhen will make plans to better pool medical resources, further improve its medical service system, and be well prepared for treatment of infected people and routine medical services.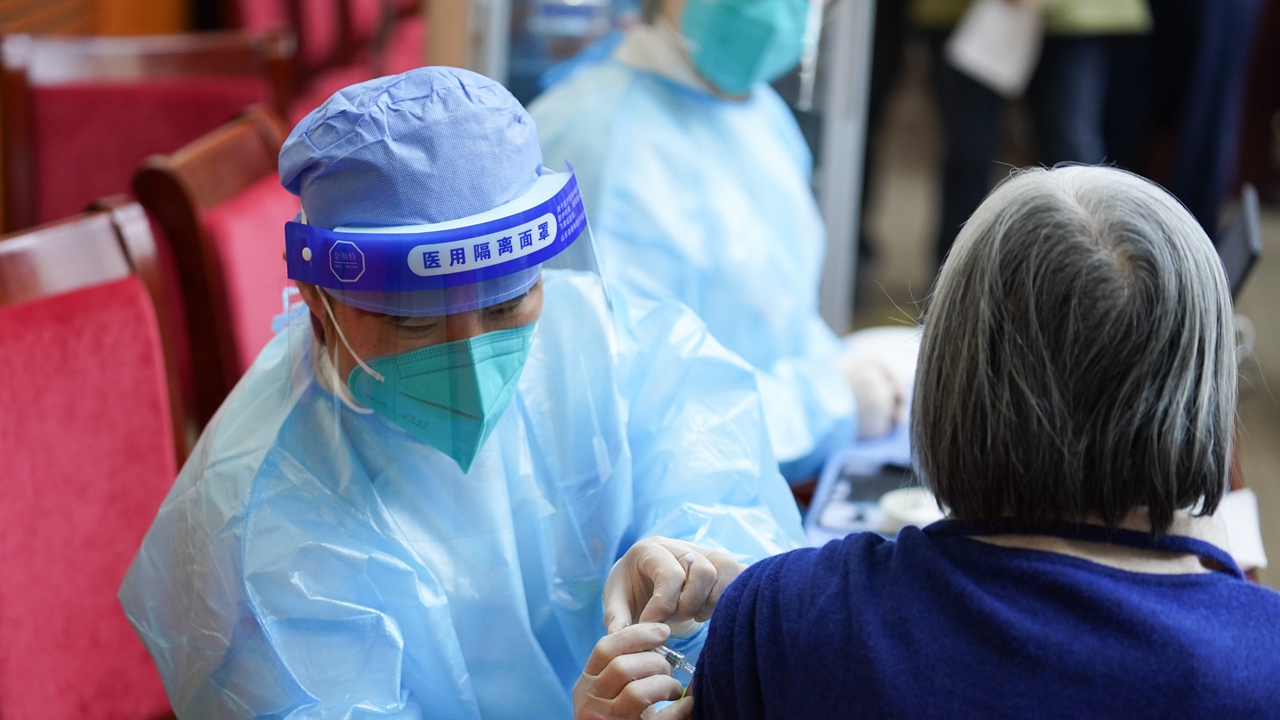 A medical worker administers a COVID shot on a senior resident in this April 18 file photo. Xinhua

The city will also continue to provide nucleic acid testing services and dynamically adjust the number of nucleic acid sampling sites.
"Shenzhen has been making great efforts to provide the elderly with the greatest convenience in COVID vaccinations, such as setting up green channels and picking them up for inoculation with shuttle buses," Lin said.
He disclosed at the conference that the city has recently introduced two types of COVID-19 vaccines, including a vaccine inhaled through the mouth and a recombinant fusion protein vaccine (CHO cell), providing a wider range of options for citizens to get vaccinated and strengthen protection.
There are currently six kinds of COVID-19 vaccines available in Shenzhen.
The inhaled vaccine is a recombinant COVID-19 vaccine (adenovirus type 5 vector) developed by Chinese vaccine maker CanSino Biologics, which already launched a one-shot adenovirus-based vaccine against COVID.
It is the world's first inhaled COVID-19 vaccine used for sequential booster immunization, a vaccination strategy that uses different types of vaccines for original and booster inoculations.
The recombinant fusion protein vaccine is developed by Livzon Mabpharm Inc. in collaboration with the Institute of Biophysics, Chinese Academy of Sciences. It is the first of its kind in Guangdong Province.The two new vaccines will be used for booster shots, said Li Xiaoheng, deputy director of the Shenzhen Center for Disease Control and Prevention.
According to Li, the three different types of COVID-19 vaccines currently on the market, including inactivated vaccine, adenovirus-vectored vaccine and recombinant protein vaccine, are all suitable for senior citizens over 60.