A visually impaired citizen named Yu Guanbin recently shared new changes of the city's sidewalks for the blind with Shenzhen Special Zone Daily.
Yu, who lives in Futian District, currently works for the Shenzhen Disabled Persons Federation. "My office is not far away from my home, so I go to work on foot every day. It takes me around 15 minutes to arrive at my office from my home. The daily travel now for me is convenient," Yu said.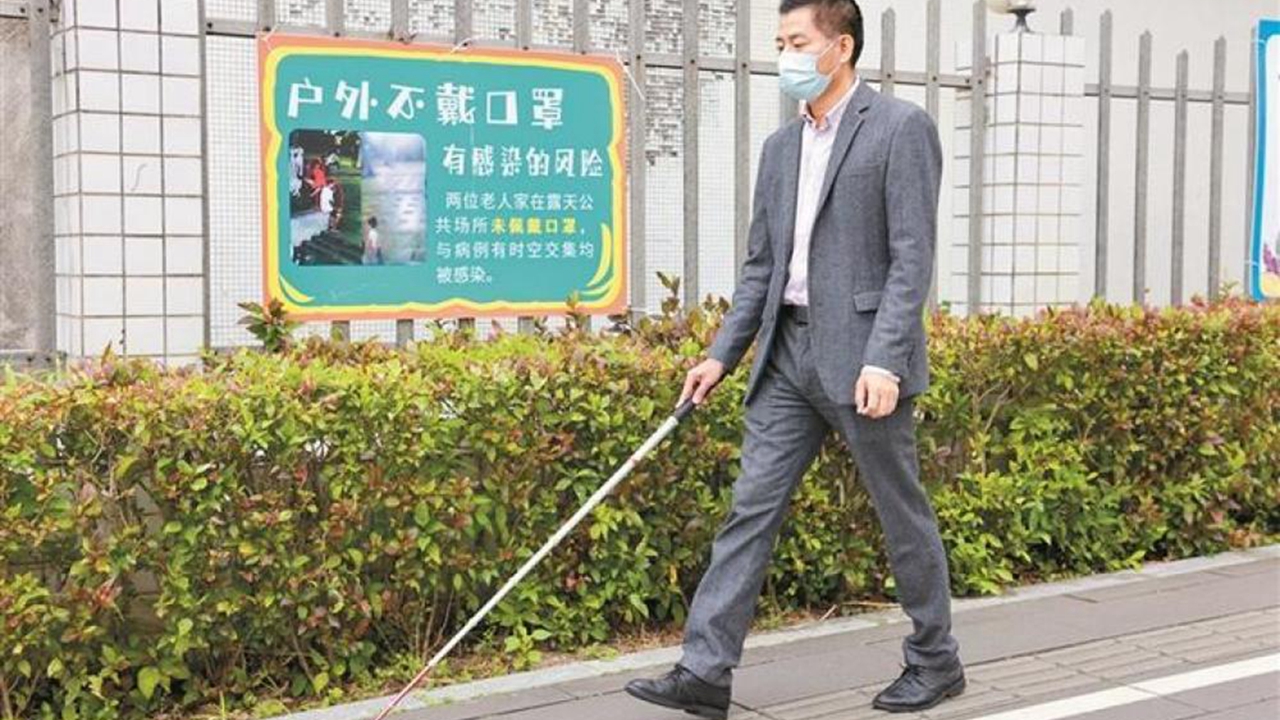 Yu Guanbin walks on a sidewalk for the blind in Futian District, Shenzhen. Shenzhen Special Zone Daily

Yu unfortunately became visually impaired over 10 years ago. He told the Daily that it was not easy to go out back then as there were no sidewalks for the blind in many places across the city. He easily got lost. Given this, Yu could only try to stay at home as much as possible like many other visually impaired people.
"However, things have changed a lot. Most roads in Shenzhen now have sidewalks for the blind so that we can go out more often. My daily travel routes basically include sidewalks for the blind," he said.
"On my way to office, a new manhole cover was put into use. The sidewalk could lie over the manhole cover, so we don't need to make a turn, which makes my experience more convenient," Yu said.
In addition, Yu observed that the design of the new sidewalks for the blind is more user friendly. "For instance, sidewalks for the blind are kept 30 to 50 centimeters away from green belts so we will not be disturbed by green plants while walking and it is safer. All these details assure me that it is safe to walk out now. I can also walk to a nearby bread shop to buy breakfast and take the Metro to my relatives' home on weekends," Yu said.
"At present, around 80% of public roads have sidewalks for the blind. Despite this, there is still room for improvement," he said, adding that "Travels for visually impaired people require a whole set of system to support. Besides the building of sidewalks, management is also necessary to avoid illegally occupying sidewalks for the blind."
Yu suggested adding alert sound devices at traffic light intersections. "Without the sound reminder, I could only cross the roads according to my hearing experience," Yu said.