A video of a small Indian civet (Viverricula indica) was captured via an infrared camera placed by the national field science observatory on Qiniang Mountain on Friday, the Shenzhen ecological and environmental monitoring center said.
The small Indian civet under level-1 State protection was caught on video at 5:23 a.m. Friday, which follows the animal's nocturnal lifestyle. It is an adult small Indian civet, measuring about 90 centimeters.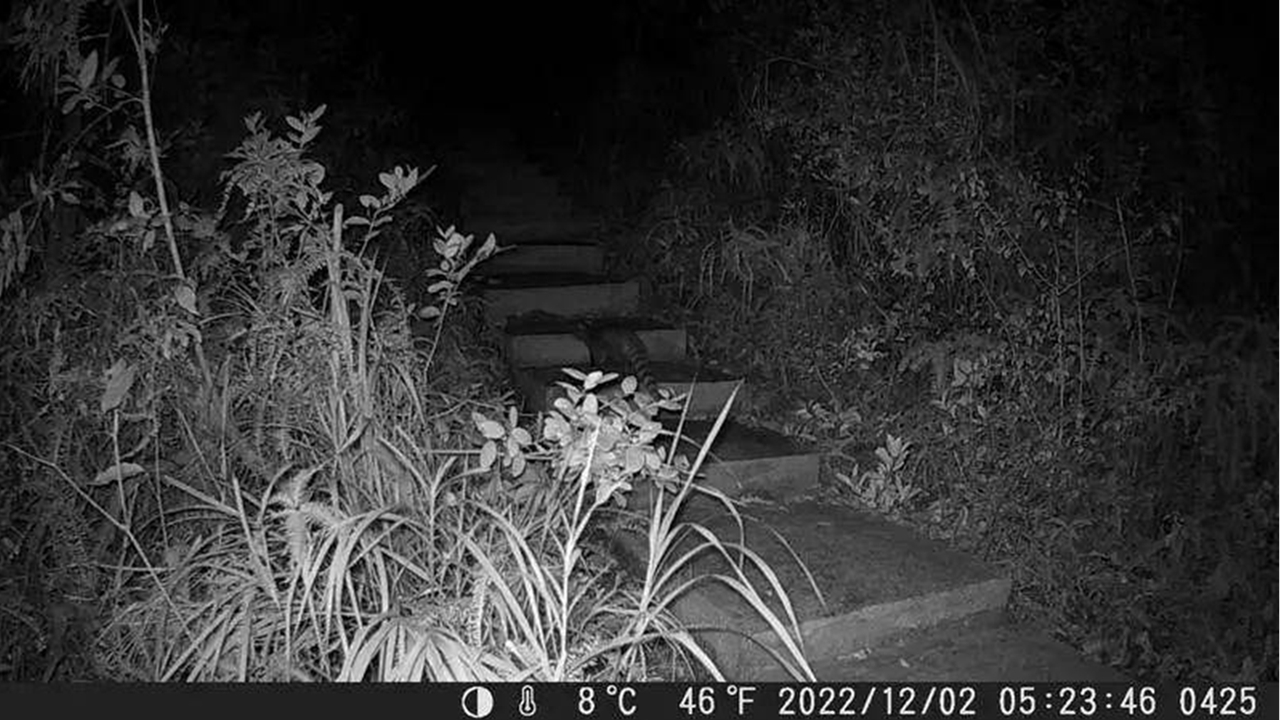 An image of a small Indian civet is captured by an infrared camera placed on Qiniang Mountain. Courtesy of the station

"We were excited because this is the station's first time to spot a small Indian civet," Yu Xinfan, an observer from the station, said.
An unfamiliar image caught researchers' attention when they checked videos from the infrared camera.
"The first thought that came to my mind was that it might be a leopard cat. However, I overturned my conclusion when I spotted black circle shapes on its tail," Yu said. After professional identification, the animal was confirmed as a small Indian civet.
The species lives on mountains, bushes, hills, agricultural landscapes and by the streams in the subtropics, warm temperate zones and tropics which are below 2,000 meters above sea level.
This was the first time for the station to record a small Indian civet. However, the same species had been spotted on Qiniang Mountain before.
The station also recorded the thrushes, lesser coucals and masked laughingthrushes popping up on the maintain on the same day.
The observers pointed out the mountain's ecological environment is getting better, therefore an increase in the number of rare animals has been spotted in the area.