Shenzhen delegates will share the city's innovative experience in biodiversity conservation at the second phase of the 15th meeting of the Conference of the Parties (COP15) to the United Nations Convention on Biological Diversity (CBD) that will start today (Beijing time) in Montreal, Canada, with China as chair.

The Shenzhen delegation, led by Wen Zhong, deputy director of the Shenzhen Municipal Ecology and Environment Bureau, will participate in parallel sessions, closing ceremony and other events of the biodiversity conference that will run through Dec. 19 (Montreal time).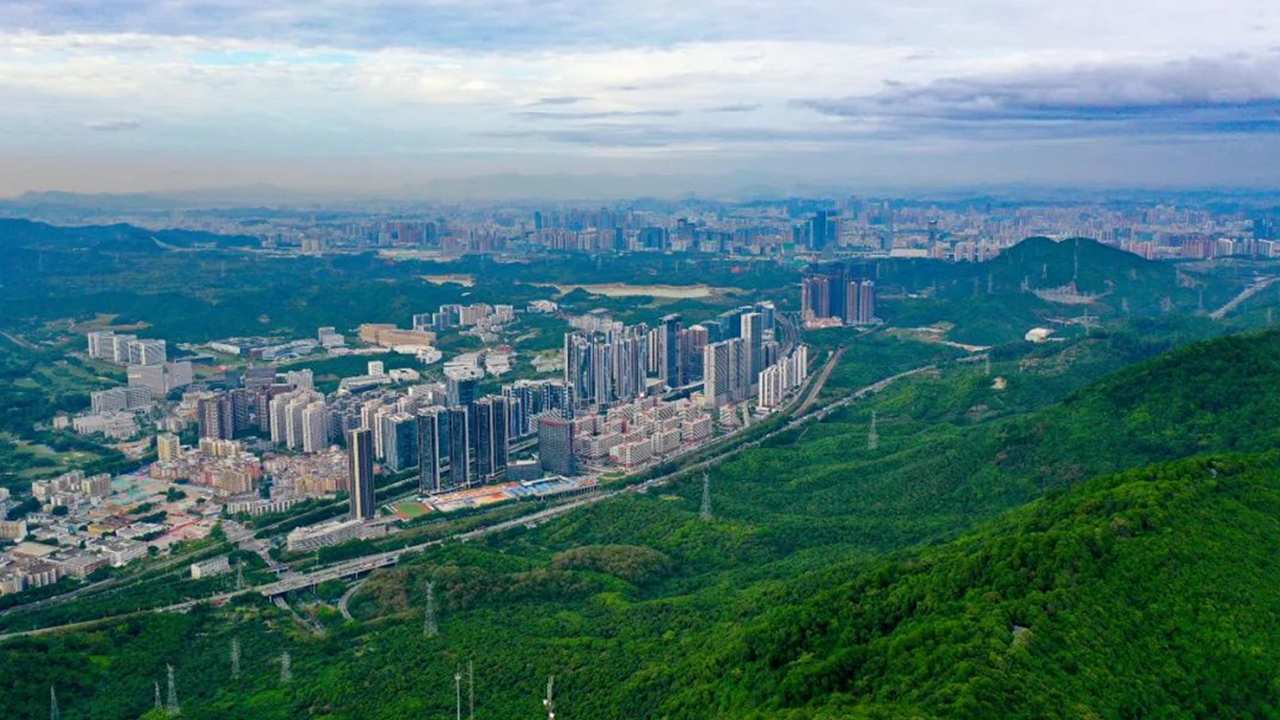 A distant view of downtown Shenzhen taken by a drone. Liu Xudong

The second part of the COP15, under the theme "Ecological Civilization: Building a Shared Future for All Life on Earth," will feature governments from around the world to agree on a new set of goals to guide global action for nature through the Convention on Biological Diversity post-2020 framework process.
The framework sets out an ambitious plan to implement broad-based action to bring about a transformation in society's relationship with biodiversity and to ensure that, by 2050, the shared vision of living in harmony with nature is fulfilled, according to information published on the U.N. website.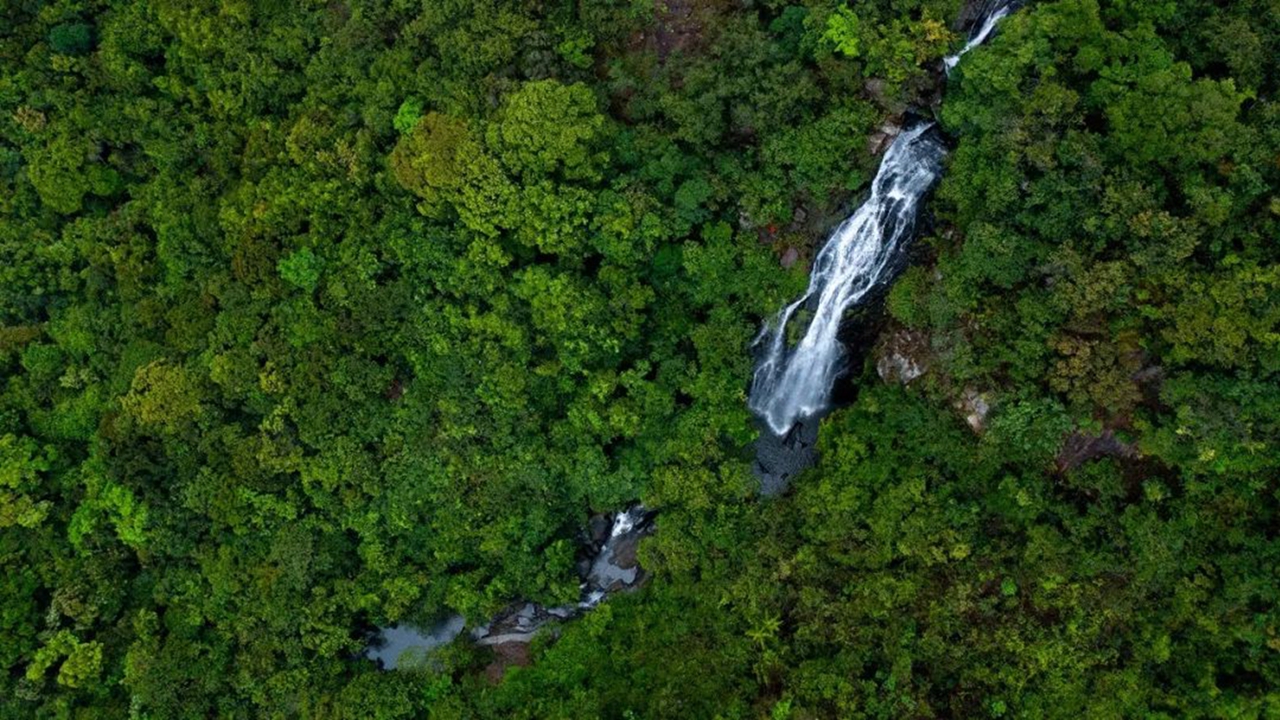 An aerial view of a waterfall in Maluan Mountain in Pingshan District. Liu Xudong

In the second part of the COP15, representatives are called on to finalize and approve measures to arrest the dangerous, ongoing loss of terrestrial and marine biodiversity and set humanity on a path to a sustainable relationship with nature, with clear indicators to measure progress and adequate resources for implementation, as reported by Xinhua.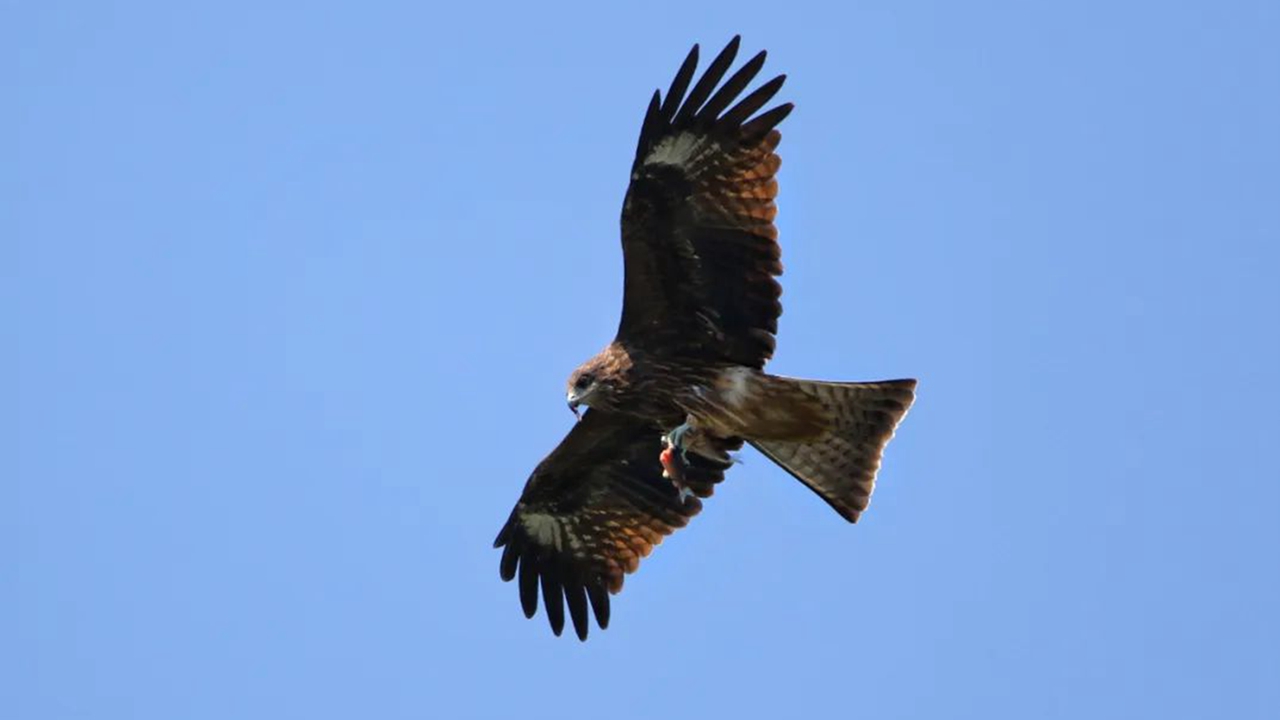 A black kite spotted in Donghu Park in Luohu District. Isaac Cohen

With years of efforts, Shenzhen has achieved great results with a batch of rare species including national protected wildlife such as black kite (Milvus migrans), leopard cat (Prionailurus bengalensis) and white-spined cascade frog (Amolops albispinus) discovered in the city during a recently conducted investigation.
Shenzhen also released the country's first urban biodiversity white paper last year and issued biodiversity conservation action plan to promote biodiversity conservation across the city.
The first phase of COP15 was held in October 2021 in Kunming, Yunnan Province. The Kunming Declaration was adopted during the conference.