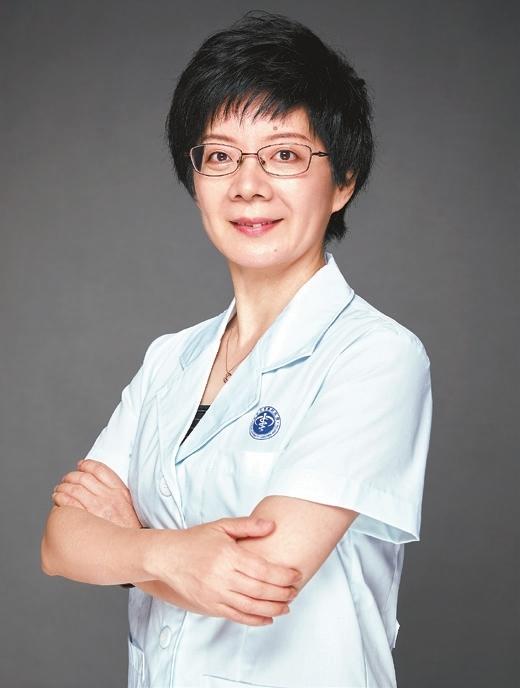 Lan Wei
Lan Wei, director of the special outpatient clinic of Peking University Shenzhen Hospital's International Health Center, has recently been awarded the Good Doctor title in Guangdong Province.

As one of the Shenzhen doctors winning the title, Lan was among the popular candidates who got over 12,000 likes on the event's homepage.
The annual selection aims to discover medical workers with noble medical ethics and superb skills in Guangdong and increase the public's understanding of medical workers. Since 2015, it has been hosted by the professional health information portal familydoctor.com.cn and the Guangzhou Biotechnology Center.
"I was very happy to be recognized by so many people," Lan told Shenzhen Daily on Tuesday, saying that the honor came as a surprise for her.
Lan, an endocrinologist and a registered dietitian, has been working in Shenzhen for 24 years and is engaged in the clinical treatment, teaching and scientific research of endocrine and metabolic diseases.
According to Peking University Shenzhen Hospital, Lan took the lead in establishing and developing a multidisciplinary team (MDT) for weight loss and metabolism management in Shenzhen, and applied dynamic glucose monitoring, insulin pump and other technologies in the hospital's special outpatient clinic.
Lan noted that they discovered a relatively large number of patients who went to their clinic for health checkups had metabolic diseases.
"It's very important to make interventions at an early stage. With this intention, I set up an MDT, because an MDT consultation is very effective in our clinical work and can provide patients with more reasonable treatment plans," Lan said.
Lan is also very active in promoting medical knowledge popularization and providing free medical consultations for patients.
"For example, in the treatment of diabetes, education plays a key role in the prevention of diseases and complications. That's why I have done so much in disseminating medical knowledge to the public, which has achieved good results," she said.
According to Lan, the articles she wrote and published on health-related apps have received over 150,000 views. She has also attended many TV and radio programs to share medical knowledge.
Data from the International Diabetes Federation showed that there were around 537 million adults living with diabetes around the world in 2021 — and 141 million were living in China. More than half of the adult patients in China remain undiagnosed.