Social participation from organizations and the public has contributed greatly to Shenzhen's biodiversity conservation over the years.
Shenzhen Mangrove Conservation Foundation (MCF) has helped restore the ecological environment of the Futian Mangrove Ecological Park with improved biodiversity since it took charge of the park's management in 2015.
As of now, the mangrove park has recorded 736 species of wild vascular plants, 245 species of terrestrial vertebrates and 1,118 species of insects, including six national first–class protected wild animals and plants.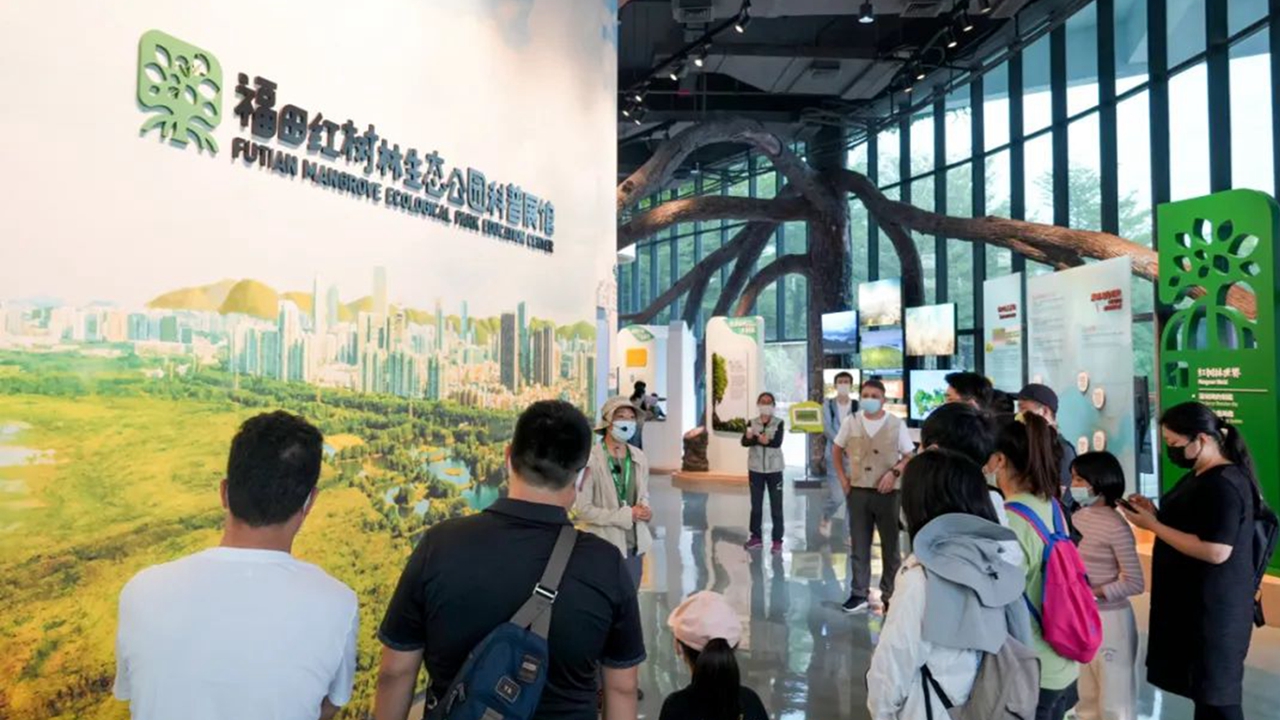 A guide introduces to visitors the basics of Futian Mangrove Ecological Park. Liu Xudong

MCF also invested nearly 20 million yuan (US$2.87 million) so far in organizing a series of campaigns and activities to protect the city's biodiversity. It has launched wetland school education programs, attracting nearly 2,000 students and teachers from primary and high schools each year.
OCT Wetland Park also established the country's first nature school in 2014. It has cultivated over 600 volunteer teachers and young volunteers involved in wetland education activities.
A girl watches birds using a telescope at Futian Mangrove Ecological Park. Wang Haolan
"In Shenzhen, people don't have to travel far to get close to nature, which is conducive to public education on biodiversity," said Yu Gan, secretary-general of Shenzhen-based One Planet Foundation (OPF). "For example, when you see beautiful birds, they might catch your interest. Experiences like this can unconsciously form awareness in people's minds to protect animals and plants."
This May, OPF held a forum on urban biodiversity and sustainable development in the city to mark International Day for Biological Diversity, where over 10 experts shared their visions on biodiversity-related topics.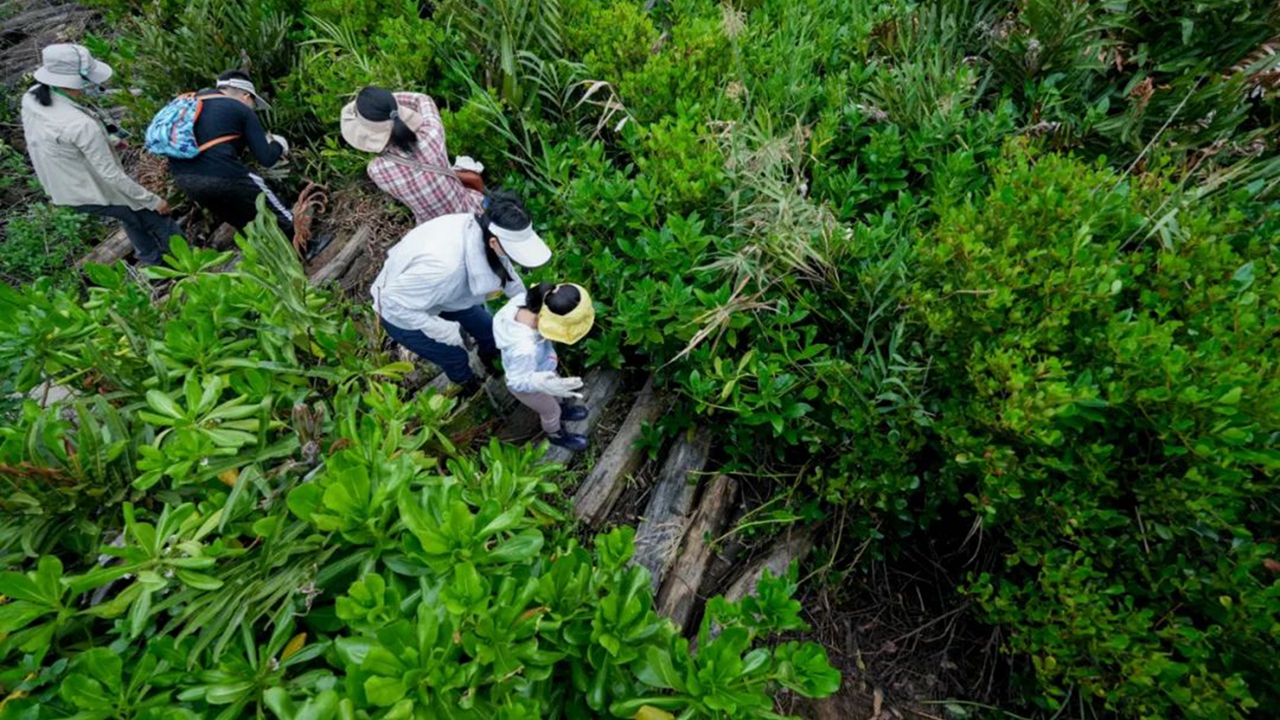 Volunteers pick up garbage at Futian Mangrove Ecological Park during a mangrove cleanup event. Liu Xudong

"This event is an example to show our foundation's goals to halt the deterioration of the earth's natural environment, protect the world's biodiversity and promote the sustainable use of renewable natural resources," Yu said.
Shenzhen issued the country's first urban biodiversity white paper last year and released its biodiversity conservation action plan (2022-2025) this year.
Yu said the foundation is glad to see the local government releasing policies on biodiversity conservation. He hoped for more cooperation between social organizations and the local government to jointly contribute to biodiversity conservation.