A ceremony was held last night at Xiangmi Park in Futian District to officially launch the third Glow Shenzhen, a grand light festival, which will run until Feb. 19 next year.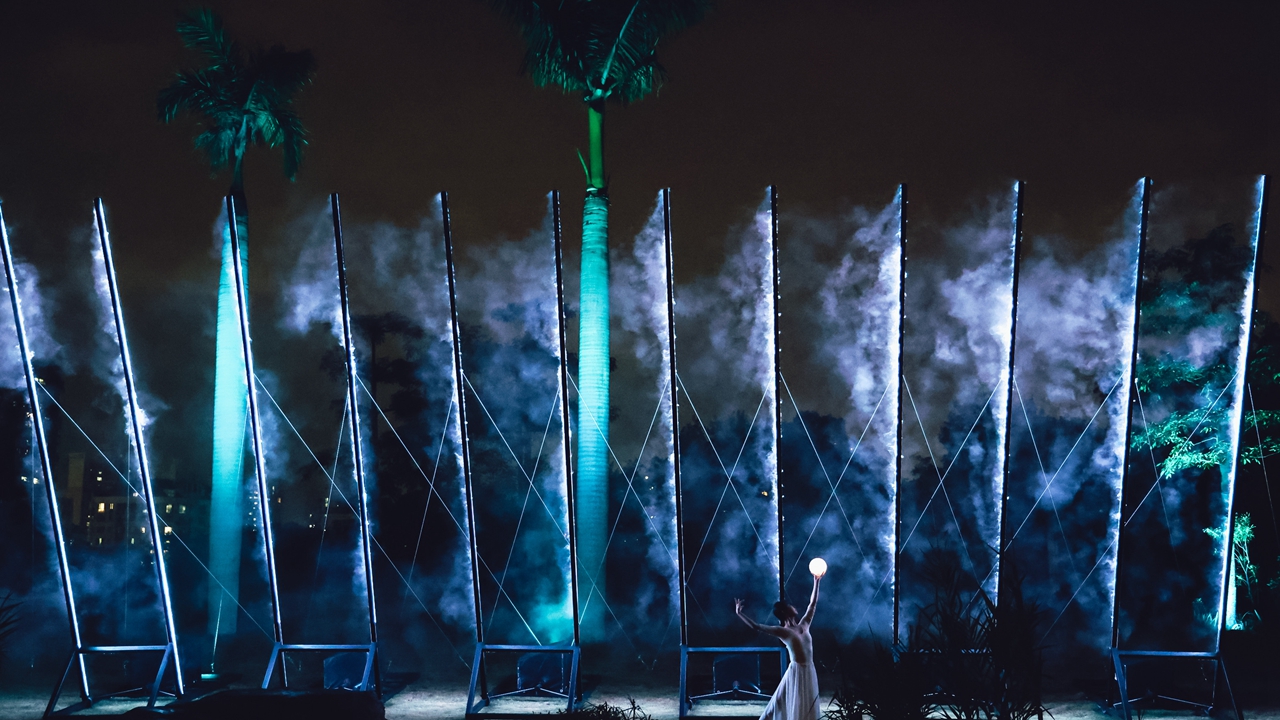 A performer dances at the launching ceremony of Glow Shenzhen 2022 in Xiangmi Park in Futian District last night. Photos courtesy of the event organizers

Amid the music, guests used paint brushes to light up the letters spelling Glow Shenzhen at the ceremony yesterday to raise the curtain of this year's light festival featuring 217 works of light art created by artists around the world.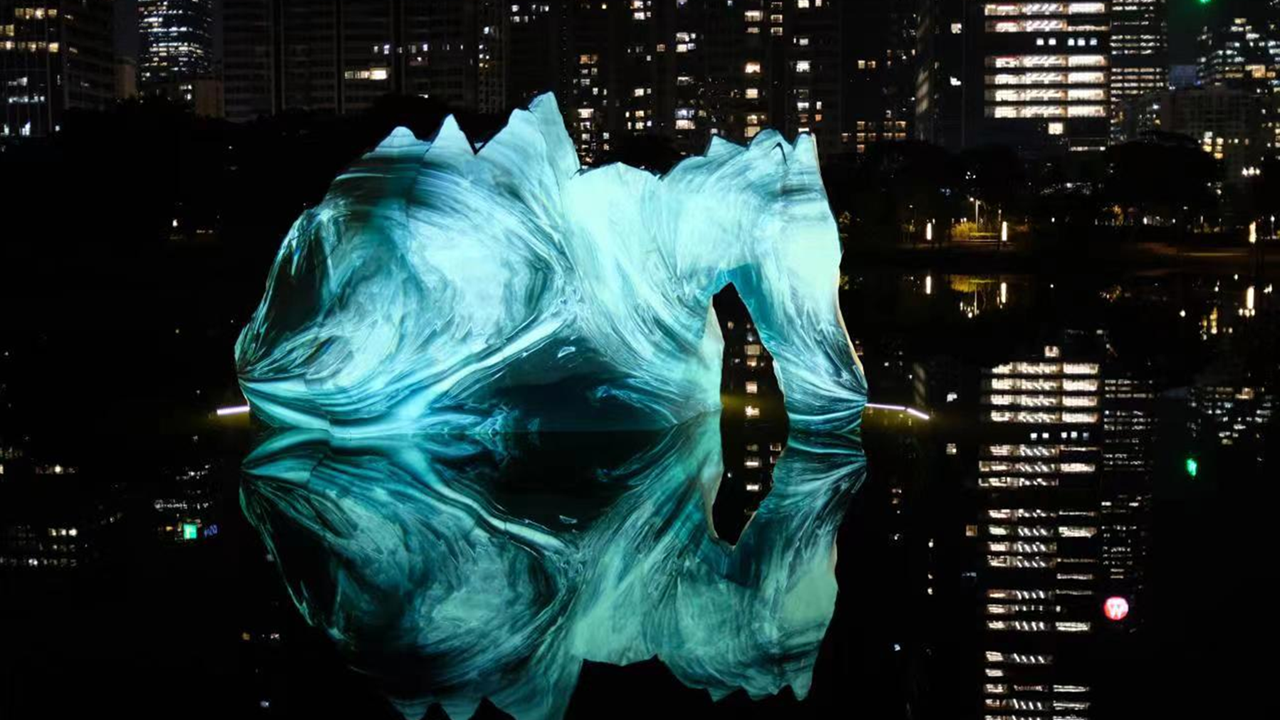 A light installation called "Impossible Landscape" in Futian District.
Glow Shenzhen 2022, themed "Chasing the Flowing Light," has its main venue set up in Futian District and has nine other subvenues in Luohu, Nanshan, Bao'an, Longgang, Guangming, Longhua, Pingshan and Yantian districts, and Dapeng New Area to connect seven shopping centers in the city that have been decorated for the glow carnival.
The light festival was jointly organized by the Shenzhen Municipal Urban Administration and Law Enforcement Bureau, the nine district governments and the management committee of Dapeng New Area.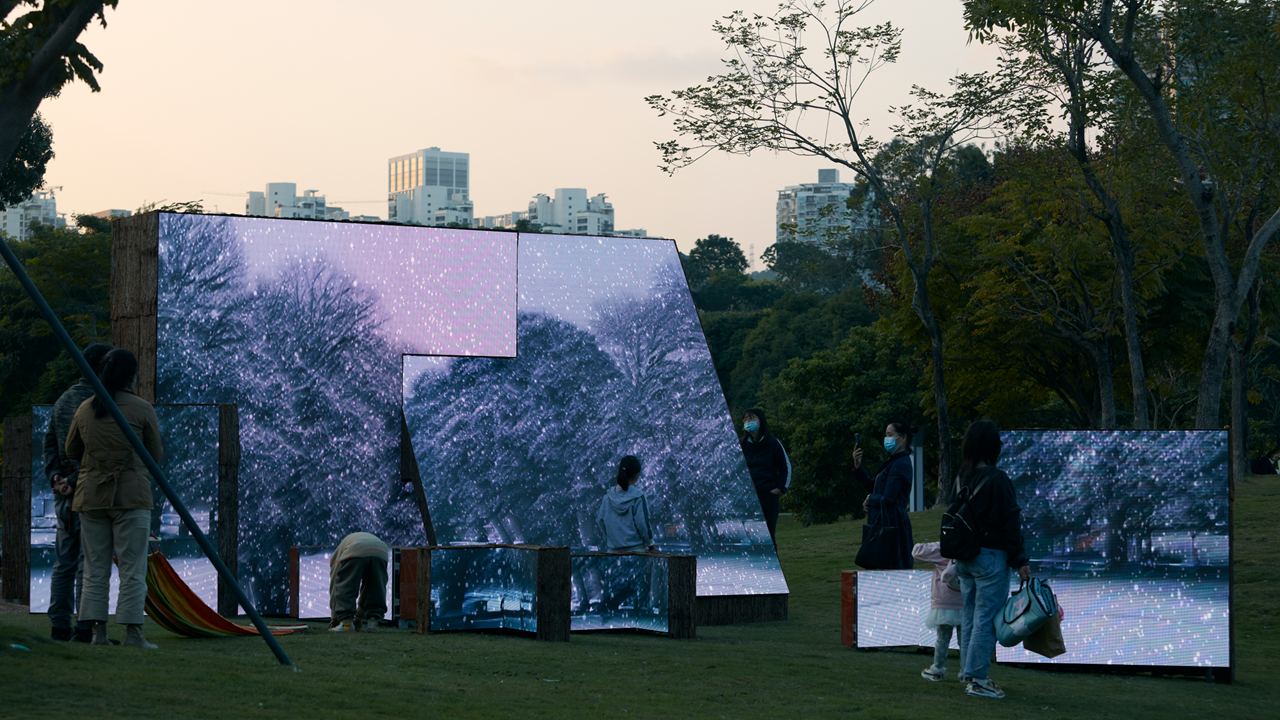 A light installation called "Climate Symphony" in Futian District.

A total of 68 activities will be held during the festival at parks, squares, street blocks, shopping centers and tourist destinations.
Each subvenue spotlights different topics to enable citizens to immerse themselves in the charm of the light art. At the Futian main venue, works of light art are being displayed at Xiangmi Park, the light art museum and UpperHills to present the relationship between urban public space and citizens' personal values.
Luohu District makes full use of elements included in the ninth Bi-City Biennale of UrbanismArchitecture (UABB) to display light installations and artistic works with the district's distinctive characteristics, while Guangming District uses parks as platforms and AI technology as a means to present colorful works of light art.
Venues in Yantian, Longhua and Pingshan districts, and Dapeng New Area designed scenarios based on their public facilities to boost the night economy.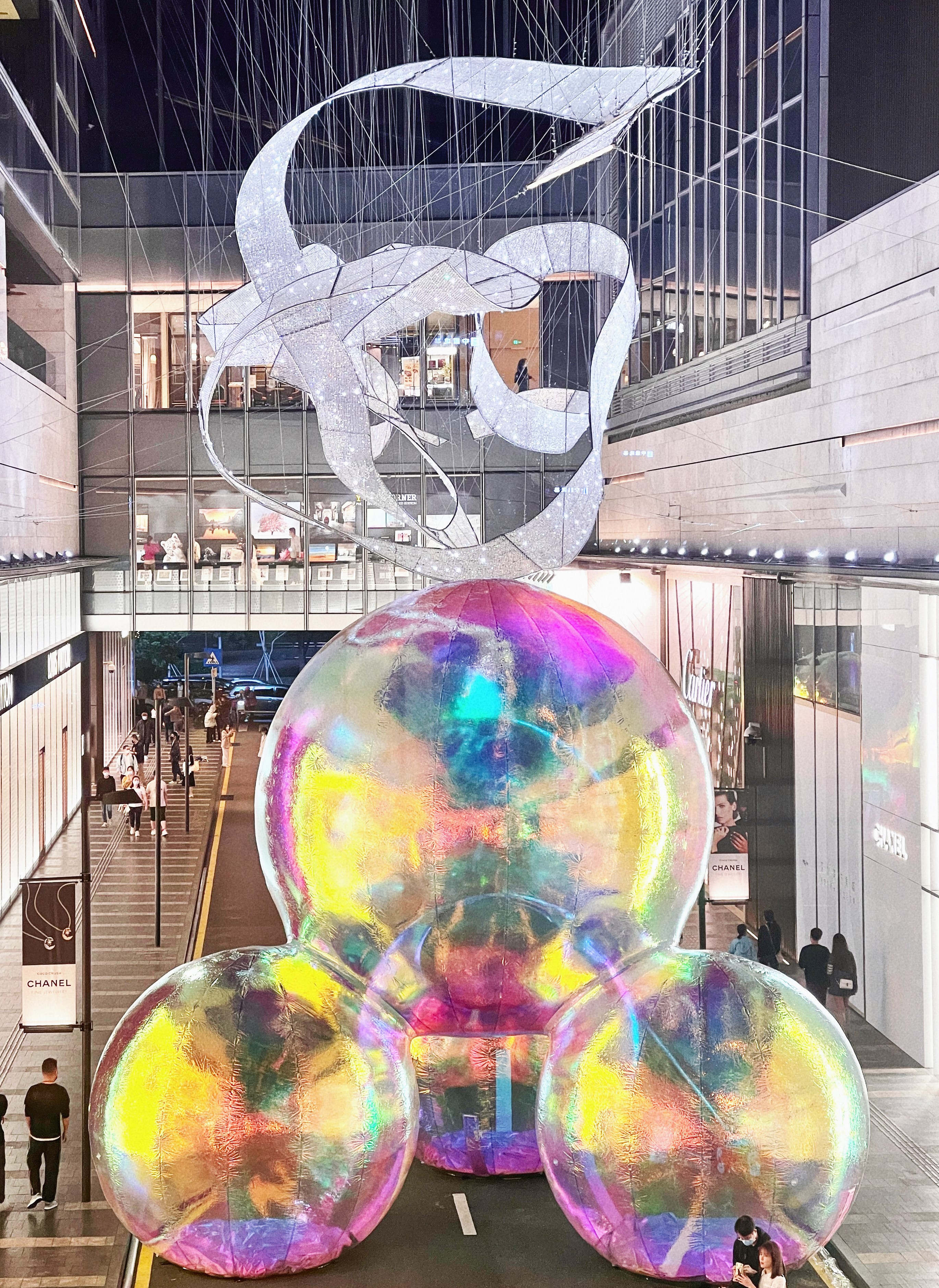 An installation named "Vivid Shenzhen Bay" in Nanshan District.

Citizens can enjoy a visual feast by simply walking on a trail in Xiangmi Park, along Buji River and Shekou Sea World's street blocks.
Glow Shenzhen, as one of the city's night economy brands, also strives to become a world-class light art brand. Artists, institutions and enterprises have cooperated to design a slew of light-themed offline and online activities to diversify citizens' shopping experience, enrich their cultural life and support the city to build an international consumption center.
About 20 shopping centers and tourist destinations such as UpperHills in Futian, Shenzhen MixC Shopping Mall in Luohu and the Splendid China•China Folk Culture Villages theme park in Nanshan have participated in this year's light festival.
Additionally, Glow Shenzhen has cooperated with video-sharing platform Douyin to distribute discount coupons for 25 shopping malls such as COCO Park and KK Mall to diversify the types of night consumption. Citizens also get the chance to win prizes through a challenge launched on Douyin.
A light artwork called "The Big Multicolored Cat's Tail" at Xiangmi Park in Futian District.
For the first time, the light festival has included a public education program showcasing works of artistic craftsmanship, which are on display at Xiangmi Park.
According to the festival's organizers, this year's light festival sought artworks from all over the world and invited well-known experts, curators and artists to jointly create works of light art with a forward-looking perspective and combine local culture with international elements.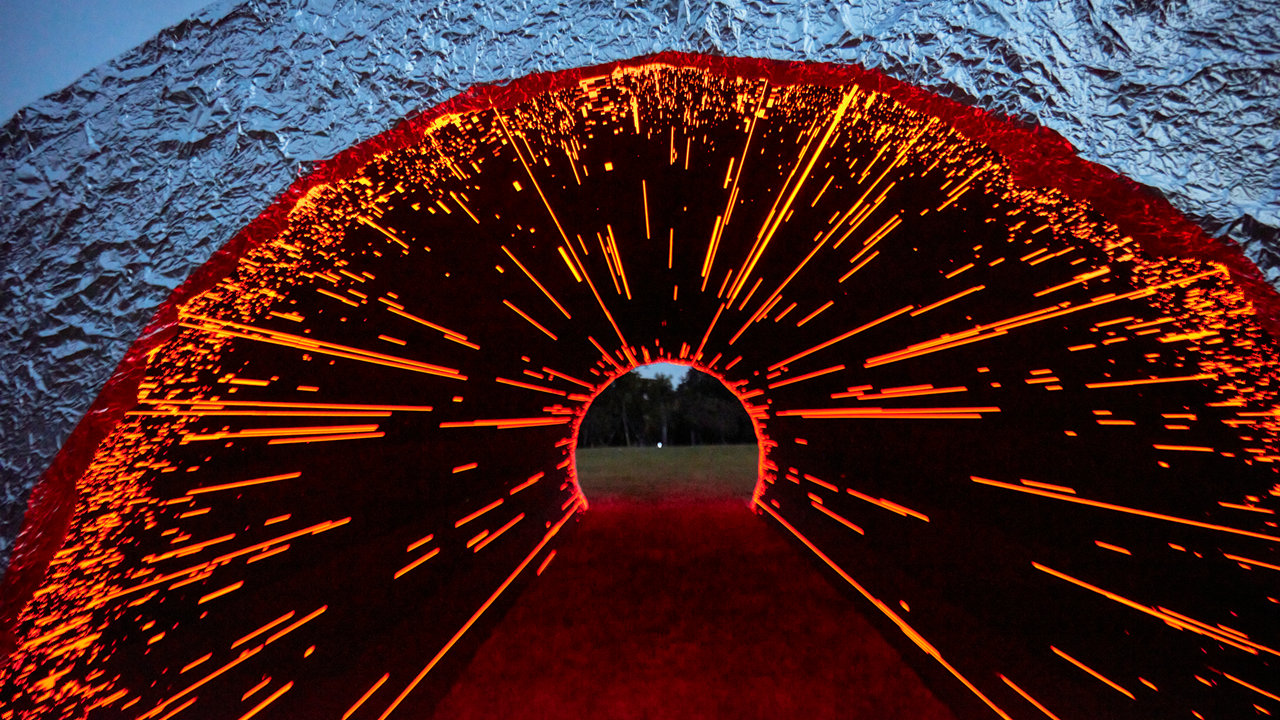 A light artwork called "Rabbit Hole" in Futian.

The festival's organizing committee also established an expert committee to offer suggestions for the development of Shenzhen's science and technology art industry and to discuss ways to develop urban public art. Moreover, the festival has collaborated with universities to set up a "Green Channel for Young Artists" to explore the contemporary young artists' new expressions related to urban space art.
The light festival will last for over two months, and staggered visits are encouraged. Citizens must wear a mask and take precautions when visiting the festival's venues and sites.