The city's temperature will drop to 5-6 degrees Celsius on Sunday and Monday, the lowest this year, as a new round of cold air will affect the city starting from Friday.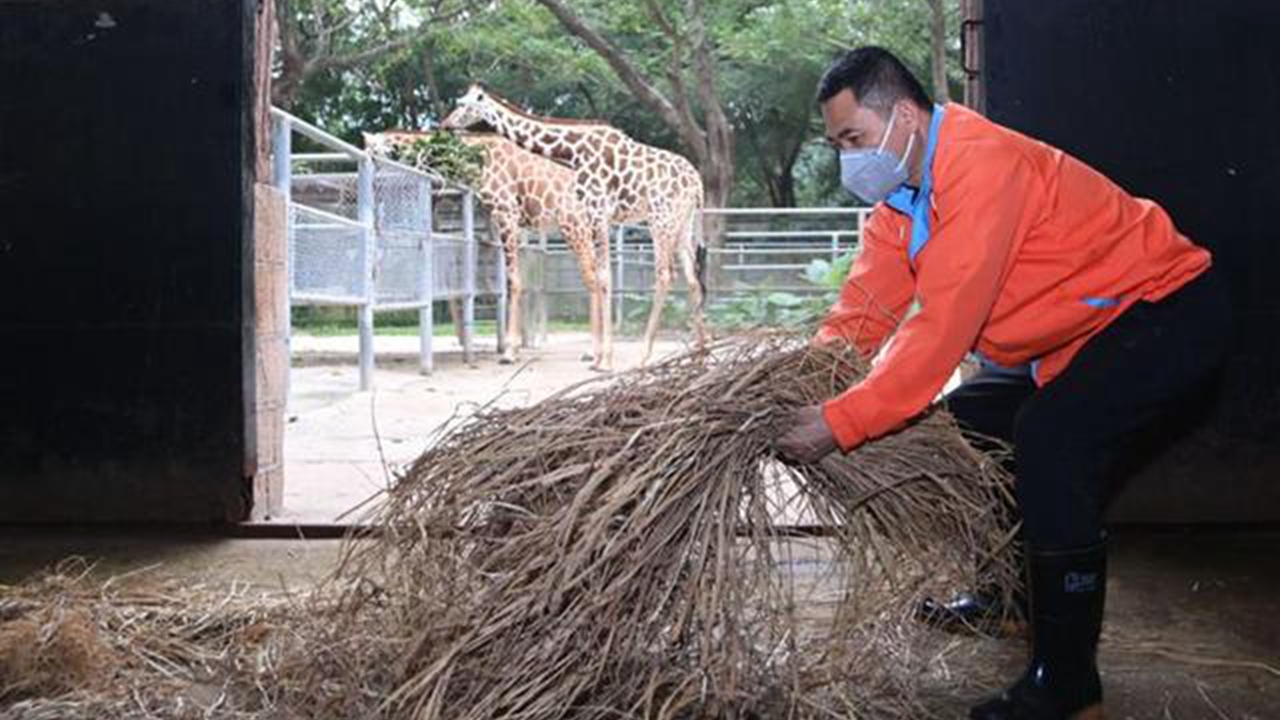 A keeper at Shenzhen Safari Park spreads dry straw on the ground to make a "warm cushion" for giraffes to keep warm, as temperatures dropped significantly in recent days. Photos by Li Musheng

Temperatures on Friday will increase slightly in the daytime and the rainy weather will continue. On Saturday, temperatures will range between 10 and 16 degrees Celsius. On Sunday and Monday, temperatures will drop to a low of 5-6 degrees Celsius, with the highest at 12-14 degrees Celsius, according to a release from Shenzhen Meteorological Observatory on Thursday.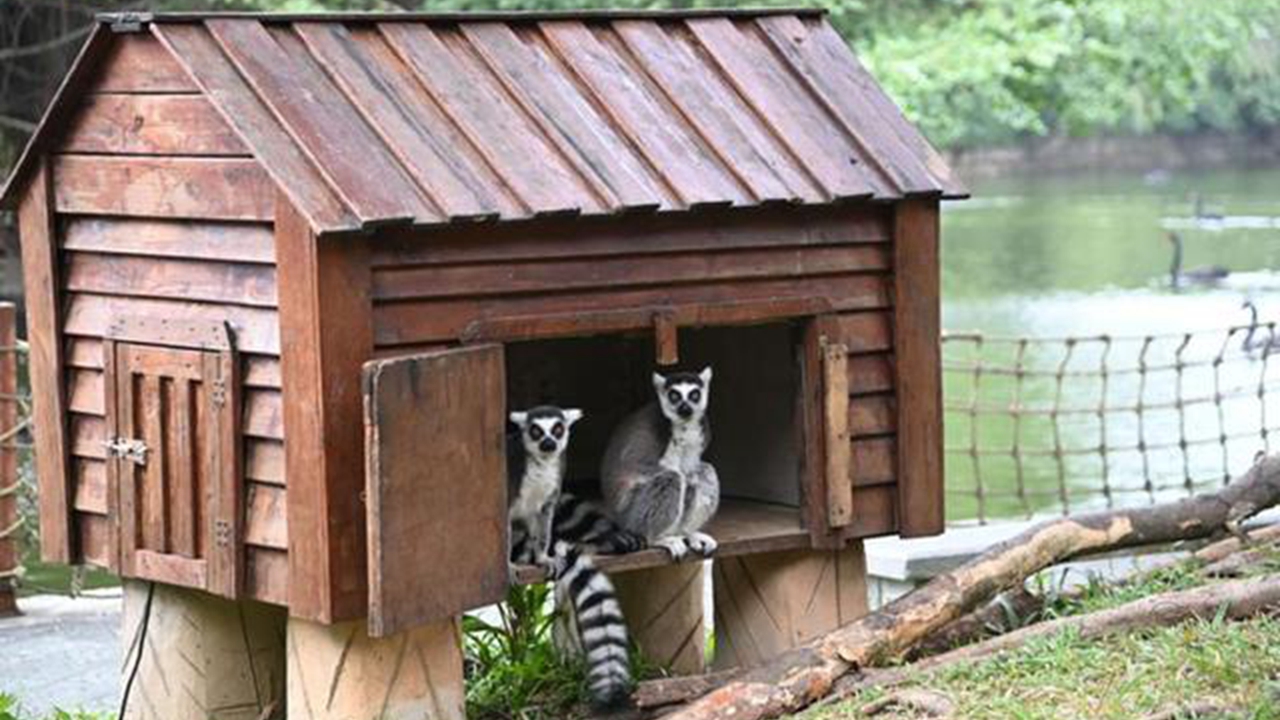 Ring-tailed lemurs are seen in a heated enclosure.

The lowest temperature in Shenzhen was 5.6 degrees Celsius on Thursday, which was recorded at the Dawutong monitoring station, and the observatory issued a yellow cold weather alert. Starting from Tuesday, temperatures are expected to rise.
Due to the frequency of cold air sweeping the city, residents are advised to keep warm and properly ventilate their homes when using water heaters to avoid carbon monoxide poisoning.