Senior officials of the Chengdu municipal government and tourism authority introduced Chendu's featured tourism products to the heads of major travel agencies in Shenzhen at the 2022 Chengdu Winter Cultural Tourism Promotion Conference held in Futian yesterday afternoon, as part of their campaign to attract more local tourists to Chengdu.
A member of the Chengdu tourism promotion group introduces to the audience some boutique travel itineraries at the conference. Photos by courtesy of Chengdu Municipal Bureau of Culture, Broadcast-TV, and Tourism

Official statistics show that from Dec. 12 to 14, Chengdu received a total of 211 tourists in 12 tour groups from Shenzhen. Chengdu and Shenzhen are both popular tourist destinations and the cultural and tourism exchanges between the two places are already frequent. The tourism promotion event is expected to further increase the exchange of tourists between the two cities and promote the recovery and development of the tourism industry of Shenzhen and Chengdu.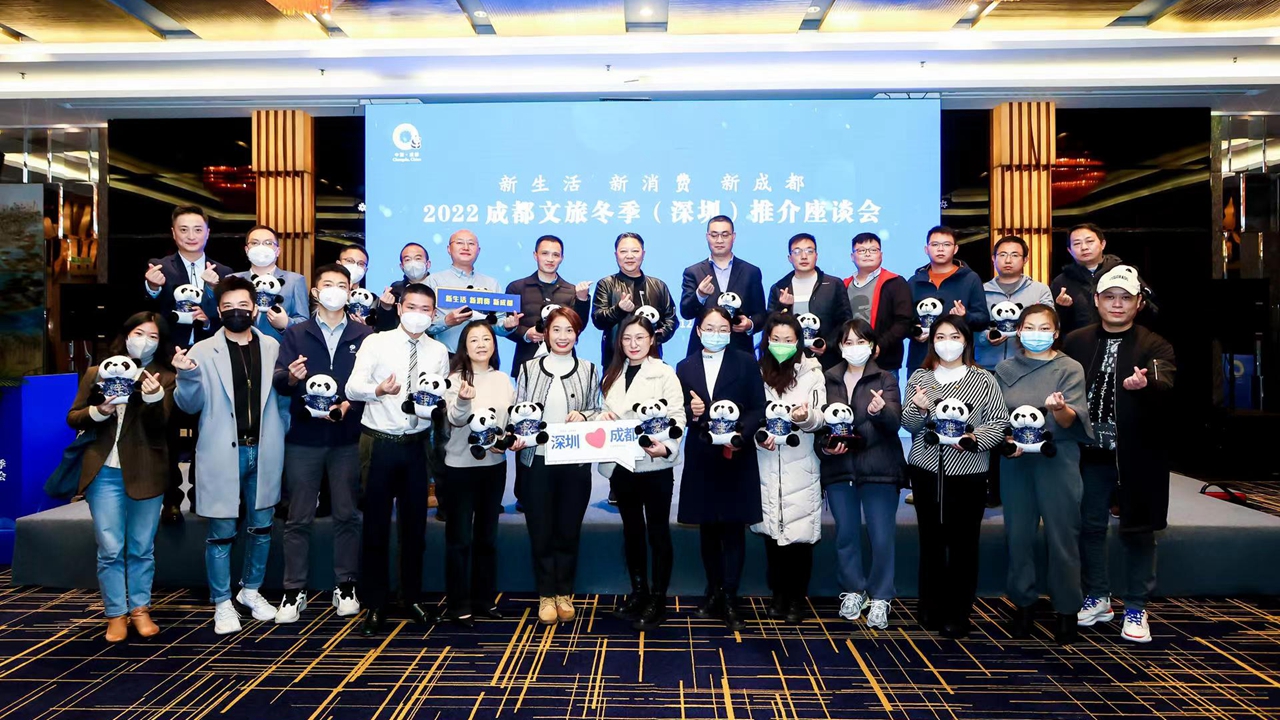 Attendees of the conference pose for a group photo.

At the conference, the Chengdu officials recommended three customized boutique travel itineraries, covering various natural winter attractions and cultural customs in Chengdu, which greatly aroused the interest and yearning of the attendees.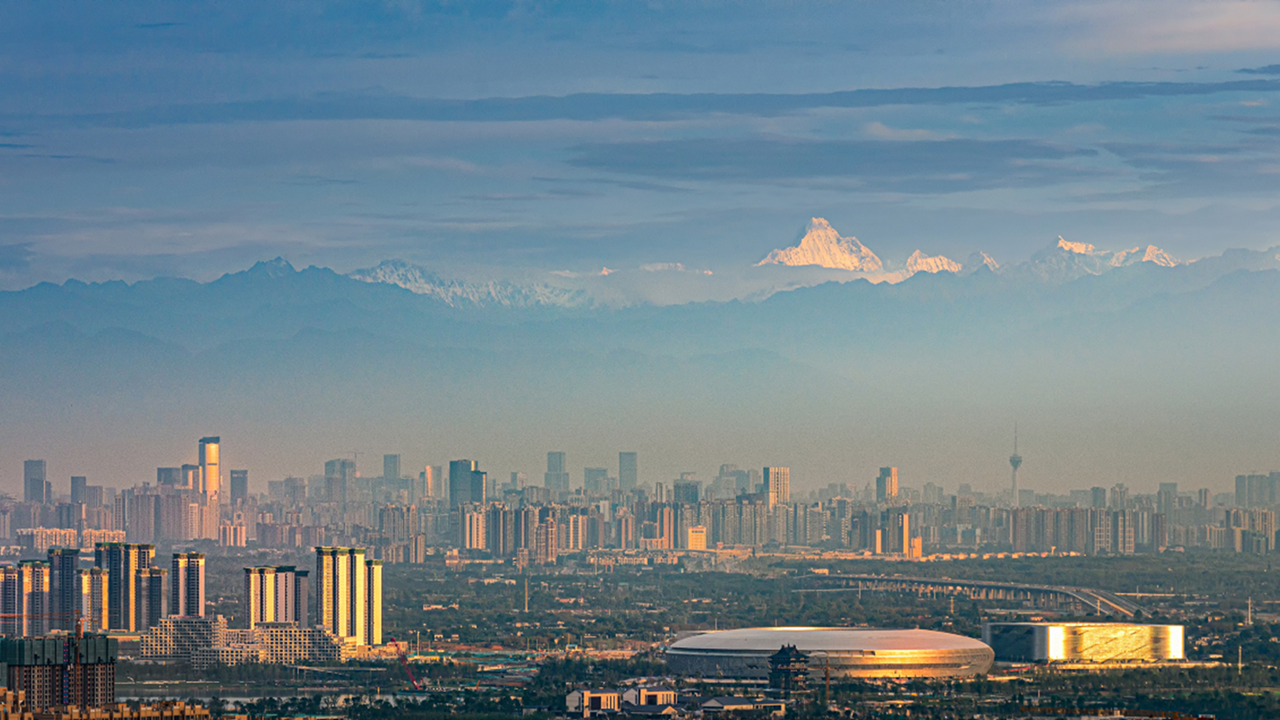 A view of the urban area of Chengdu and the distant snow mountain.

Dujiangyan and Chongzhou are two cities that are about 60 and 45 kilometers away from Chengdu respectively. The vice mayors of the two cities also introduced the featured winter cultural tourism products of the two cities, including food, scenic spots and guesthouses. Representatives of Xiling Snow Mountain and the Chengdu Research Base of Giant Panda Breeding introduced the characteristics and cultural tourism advantages of their respective scenic spots.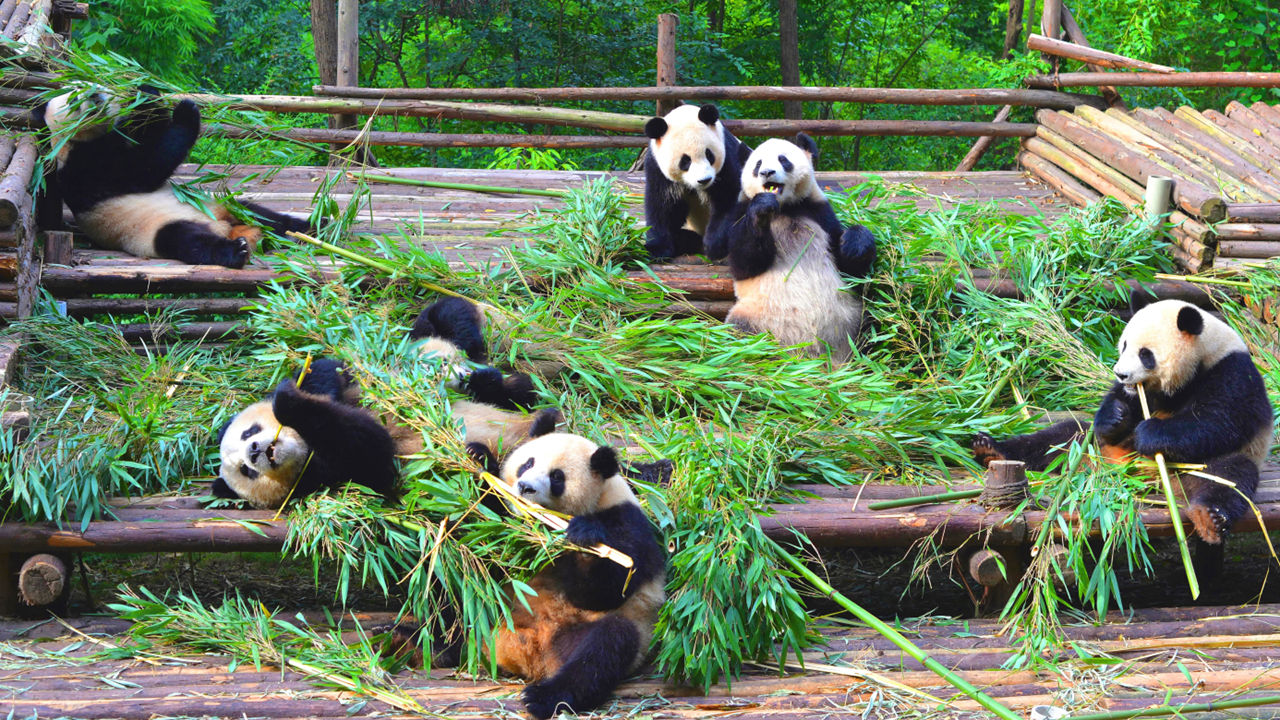 Pandas eat in the Chengdu Research Base of Giant Panda Breeding.

In addition, it is worth mentioning that Chengdu has also launched many preferential measures for Shenzhen tourists, including discounted scenic spot tickets, tour package tickets, and more, to further reduce the costs for Shenzhen tourists traveling to Chengdu.
At the end of the year, as a number of holidays such as winter vacation and Spring Festival are approaching, the tourism market is about to enter its peak season, and the cultural tourism industry is bound to witness a surge.