Shenzhen has forged ahead with the construction of 33 car parking facilities offering 4,935 parking spots in 2022, data from the municipal transport bureau showed recently.
Among them, seven projects have been completed, 14 are in progress and 12 are under research.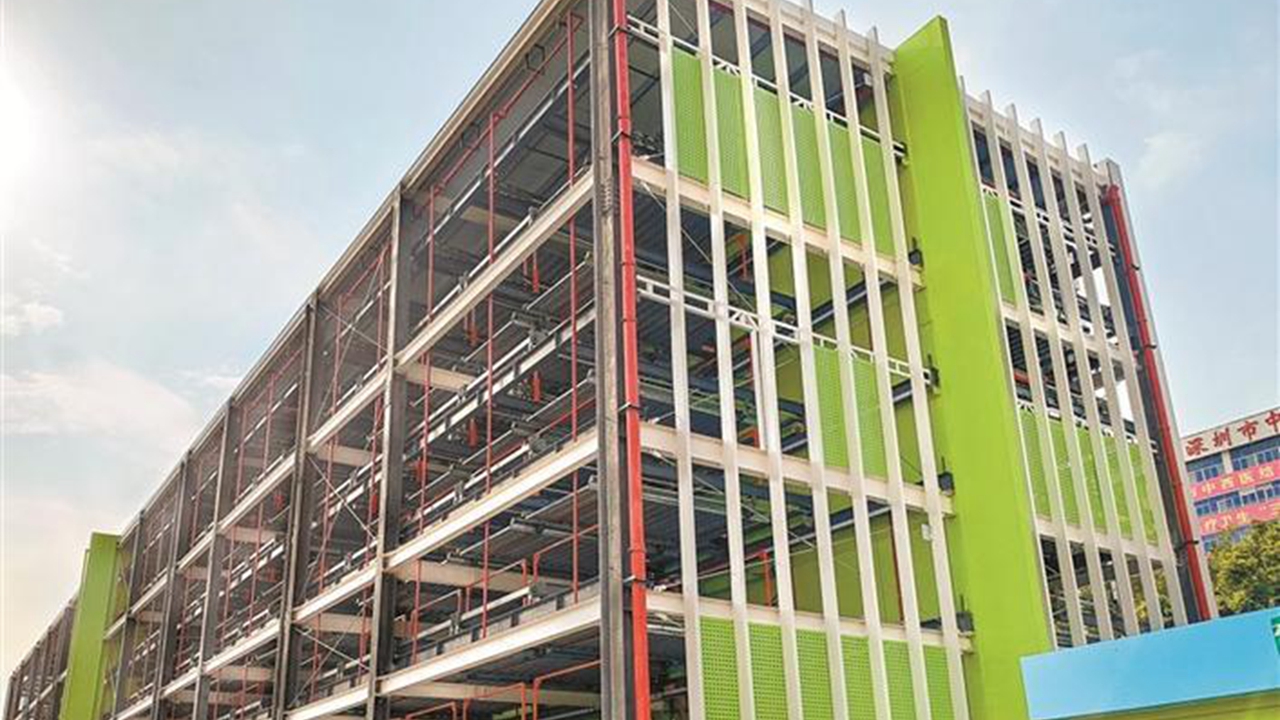 A mechanical parking system at a hospital in Bao'an District. Xiao Han

In recent years, the transport bureau started constructing parking spaces in urban villages, hospitals and parks to solve the parking difficulties.
For example, Shajing People's Hospital used to have only 264 parking spots. This October, a nearby parking lot was renovated and the new mechanical parking system can now provide 245 more parking spots.
The bureau also planned to build more parking lots under 16 overpasses, which can provide more than 1,800 parking spots. Two parking lots — one under Danzhutou Overpass and another under Pingyan Overpass — are under construction, which can provide over 180 spots. The construction of 14 other parking lots under overpasses will be carried out in 2023.
In 2023, the city will also add 12,290 roadside parking spots, mostly in Bao'an, Longgang and Guangming districts.
Futian District continues piloting night parking on some road sections to provide convenience to residents. The district's transport bureau piloted night parking on 24 road sections in 2022 to relive parking difficulties. Each subdistrict designated two to four road sections around old housing compounds and urban villages to allow night parking.
Shenzhen also applied smart technologies to match the parking resources with nearby housing compounds. The city's shared parking platform has been connected with 628 commercial parking lots that can provide 15,608 shared parking spots. Residents in nearby housing compounds can park their cars at commercial buildings at night between 6:30 p.m. and 8:30 a.m., with a parking fee of 150 yuan (US$21.54) per month.