Twenty-one entries have been awarded as the global best designs at the 12th International Space Design Award — Idea-Tops, according to the awards ceremony held online Wednesday afternoon, which attracted nearly 3.5 million views worldwide.
The 21 winners of Idea-Tops' highest honor come from China, Hungary, Chile, Croatia, Iran, Austria and Bangladesh.
Six of them are from Shenzhen and claimed the best designs in the urban design, prefabricated architecture, urban landscape, cultural space, dining space and club categories.
NAPUR Architect Ltd. from Hungry took home the best design in the cultural architecture category with the project titled "Museum of Ethnography." The jury commented: "Simple design, friendly environment, unique space experience and fabulous metaphor for the venue's theme – the link between the history of civilization and the current era make the building a double symbol of urban space and culture."
Croatian architecture firm NFO won the best design in residential architecture with the project "Campus Osijek Student Residence." According to the international jury, the combination of public space and private space not only creates a simple and efficient private space, but also helps build more public interpersonal relations through space sharing.
The project titled "Peterhof, Alpe Furx" from Austrian architecture firm Baumschlager Eberle Architekten was highly praised by the jury for strengthening the interaction between the building and its surroundings, and grabbed the best design in green architecture.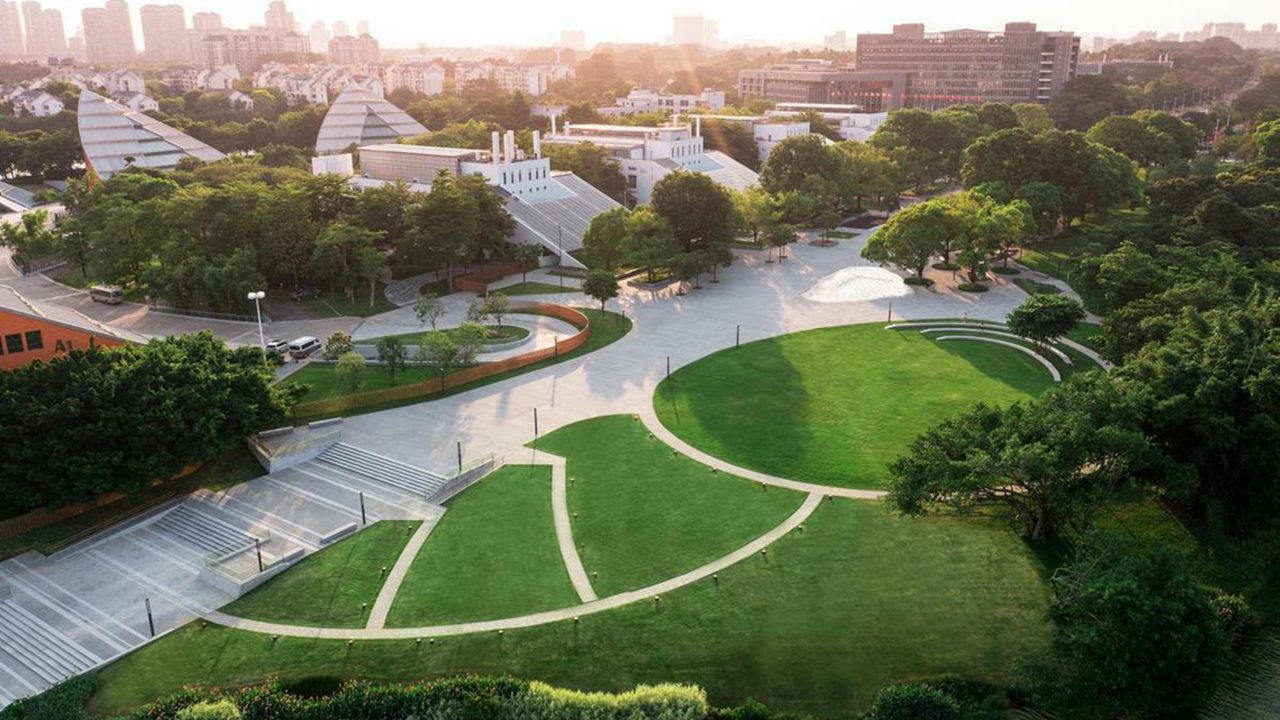 The urban landscape design by Dongda (Shenzhen) Design Co. Ltd.

Dongda (Shenzhen) Design Co. Ltd. pocketed two best designs in the urban design and urban landscape categories. The urban landscape category is new at the design award.