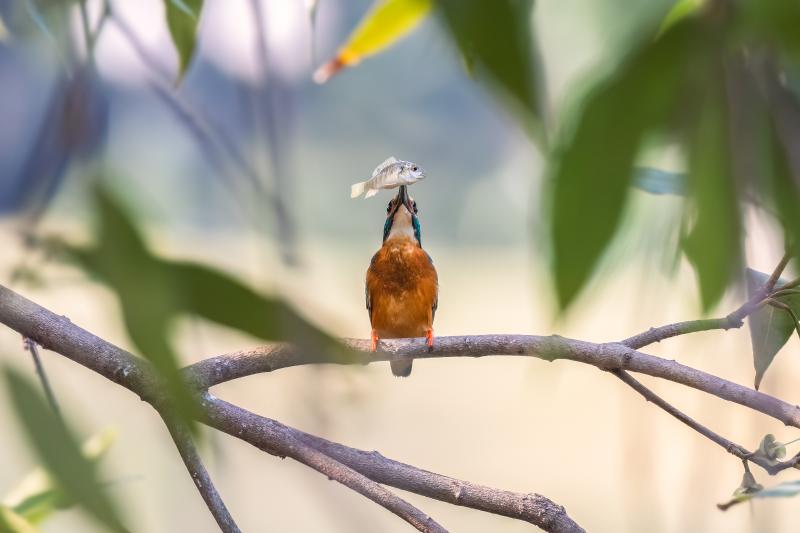 A King's Prize 凯旋的王者
Having pierced straight through the fish with its bill, this common kingfisher flew to a nearby branch and held up his prize. To my fortune, the kingfisher landed right in front of me which resulted in this unique moment before it hit the fish against the branch and swallowed it down whole. Shot on Oct. 4, 2021 in Honghu Park, Luohu District.
一只雄性普通翠鸟飞了过来,尖尖的喙上扎着一条鱼,仿佛一位满载而归的王者。幸运的是,它正好停在我面前的一棵树上,我眼疾手快地举起相机,记录下了它踌躇满志的模样。很快,这只翠鸟便开始在树枝上不停地摔打这条鱼,等它晕厥后,便一口囫囵吞下。2021年10月4日摄于罗湖区洪湖公园。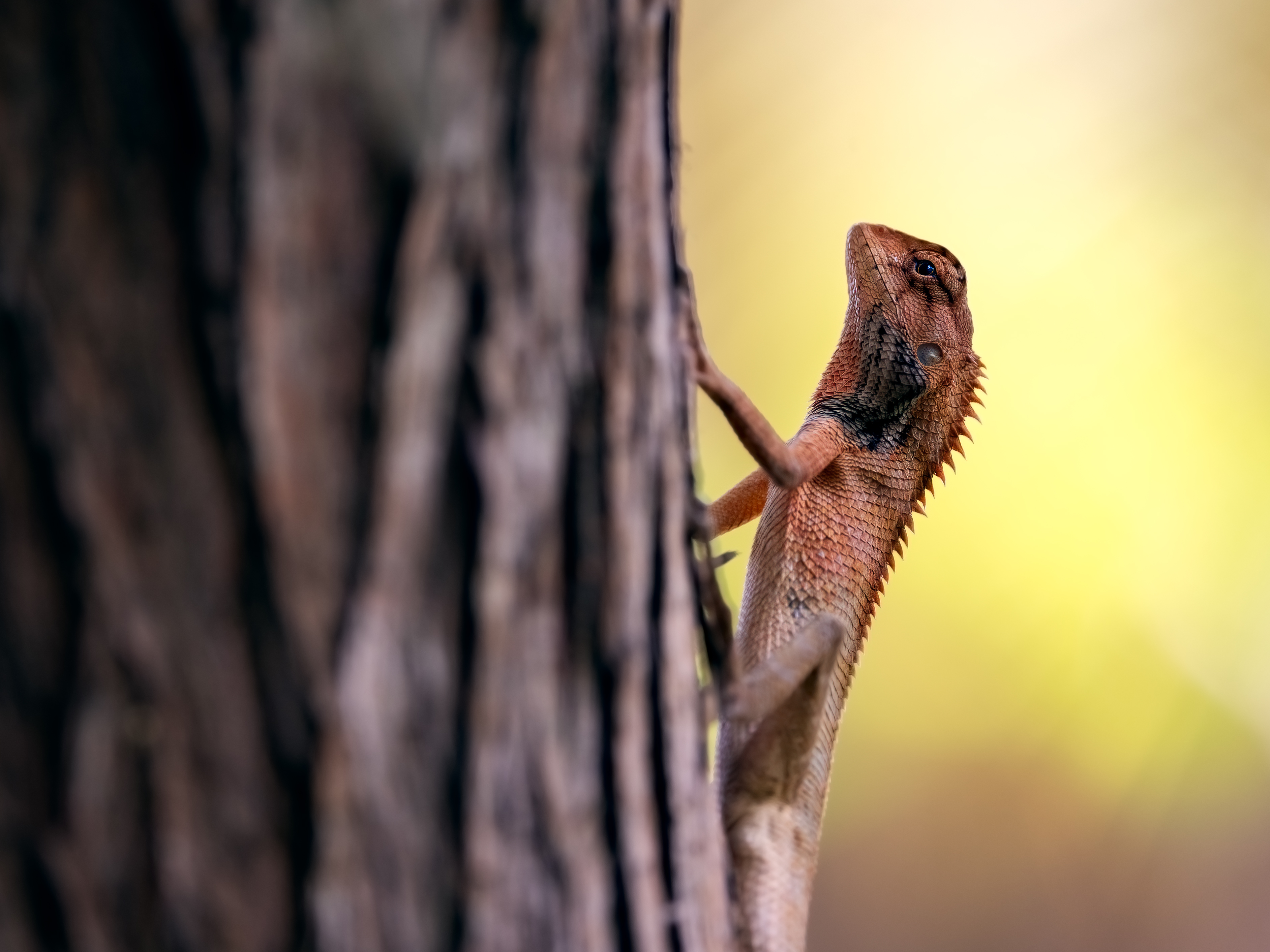 Breeding Colours 红妆
As the weather continues to get warmer during April and May, more and more reptiles emerge from their hiding. This male oriental garden lizard was sunbathing on the side of a tree early in the morning. During the breading
season, their heads and upper body become a reddish colour to discourage intruders and attract females. Shot on May 8 in Donghu Park, Luohu District.
每年4、5月,气温回升,爬行动物也渐渐活跃起来。我发现这只雄性变色树蜥的时候,它正攀在一棵树上沐浴阳光,头部和上体呈现出鲜红的体色,以吸引异性,驱赶敌人。2021年5月8日摄于罗湖区东湖公园。
From the Darkness 从夜晚来
White-lipped pit vipers are a common sight around the city at night, but most will simply go unnoticed as citizens pass by the statue-like ambush predator. These vipers will hold themselves in the same position for hours, making them a fantastic subject for portraits. Shot on July 25, 2022 in Bijia Hill Park, Futian District.
在深圳,白唇竹叶青常见,但不易见,因为它们喜欢一动不动地盘踞在隐蔽之处,普通人很难发觉。然而对于野生动物摄影师来说,这种能够保持一个姿势长达数个小时的蛇类是不可多得的优秀"模特"。2022年7月25日摄于福田区笔架山公园。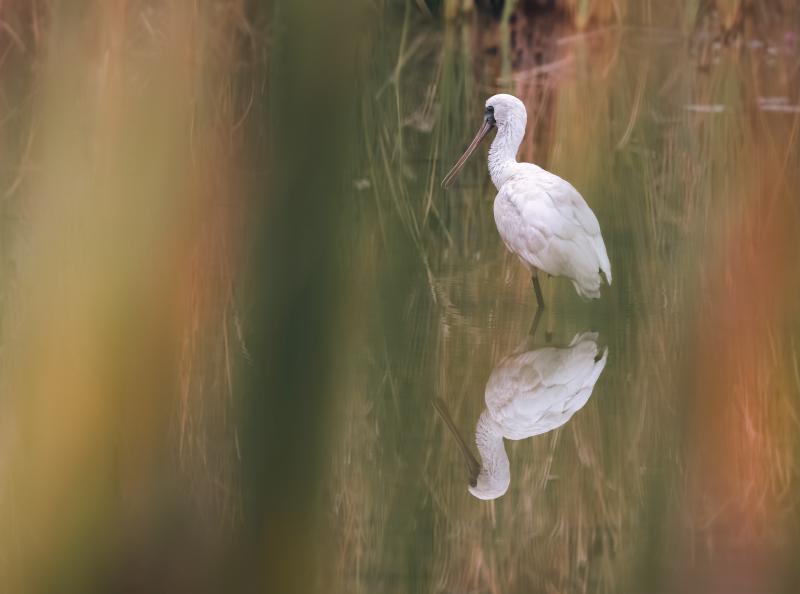 Mirage 顾影自怜
Despite their endangered status, it is not uncommon to see black-faced spoonbills during the winter in Shenzhen. However, they are often far away due to hunting for food on the edge of the tide. This young spoonbill, however, came further into the Futian Mangrove Ecological Park and took a rest in one of the smaller ponds. Shot on Feb. 2, 2022 in Futian Mangrove Ecological Park.
每年冬天,国家一级保护动物黑脸琵鹭在深圳并不难见到,但是由于它们喜欢在水线附近觅食,因此能够近距离观察的机会并不多。然而今年二月,一只亚成鸟就飞进了福田红树林生态公园,在其中的一处小湖中逗留了一段时间。2022年2月2日摄于福田红树林生态公园。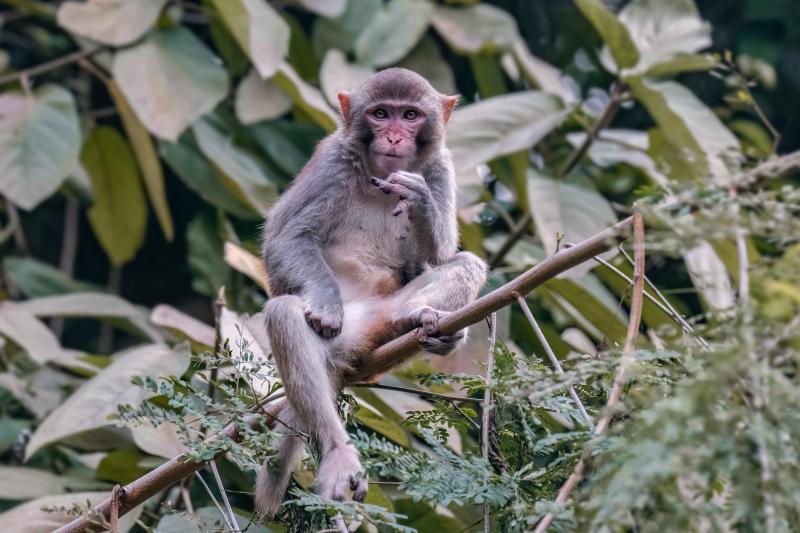 The Godfather 猴子称大王
This Rhesus Macaque was one of the more confident young adults. He would climb through the trees and often come down to the hiking path to observe passersby. On this occasion, he sat staring back at the strangers that wandered along the path. Shot on Feb. 12, 2022 in Tanglang Mountain, Futian District.
在塘朗山上,我邂逅了这只年轻力壮的雄性猕猴,它时而在树丛中爬上爬下,时而来到地面,打量来来往往的行人。拍摄这张照片的时候,它正坐在树枝上,居高临下地审视着眼前的人类。摄于2022年2月12日。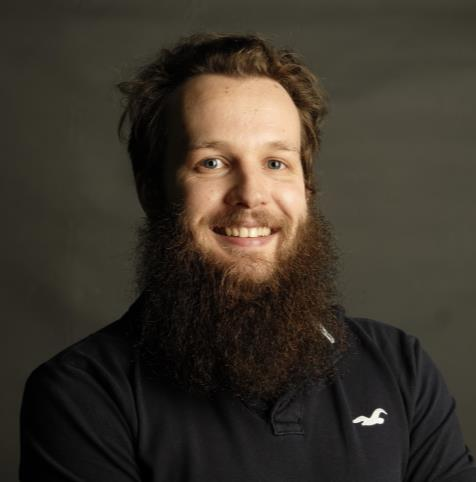 Photographer: Ashley Main from the United Kingdom