Shenzhen Spring Festival Flower Fair will open Jan. 15 and run until Jan. 21 (lunar New Year's Eve), with a main venue and nine subvenues across the city, according to the Shenzhen Municipal Urban Administration and Law Enforcement Bureau.
The fair will also include about 330 flower purchase spots with nearly 2,800 stalls.
The main venue will be located at Haitian Road in Futian District (at the road section between Shennan Boulevard and Fuhua Road) and its surrounding areas.
A subvenue can open before scheduled time for a longer period until Feb. 5, the day of the Chinese Lantern Festival. The main venue will be set up on a larger scale, which will consist of 92 shopping stalls, according to Shao Zhifang from the city's urban management authority.
Luohu District will set up its subvenue on Aiguo Road this year. It will operate from Jan. 15 to Jan. 21.
Citizens can get Chinese New Year flower decorations, as well as innovative cultural products, intangible cultural heritage products and traditional snacks from the fair.
More online delivery platforms such as Ele.me, Pupu Mall, Dingdong Maicai and Meituan will launch online their own flower fairs to allow online purchases and delivery services.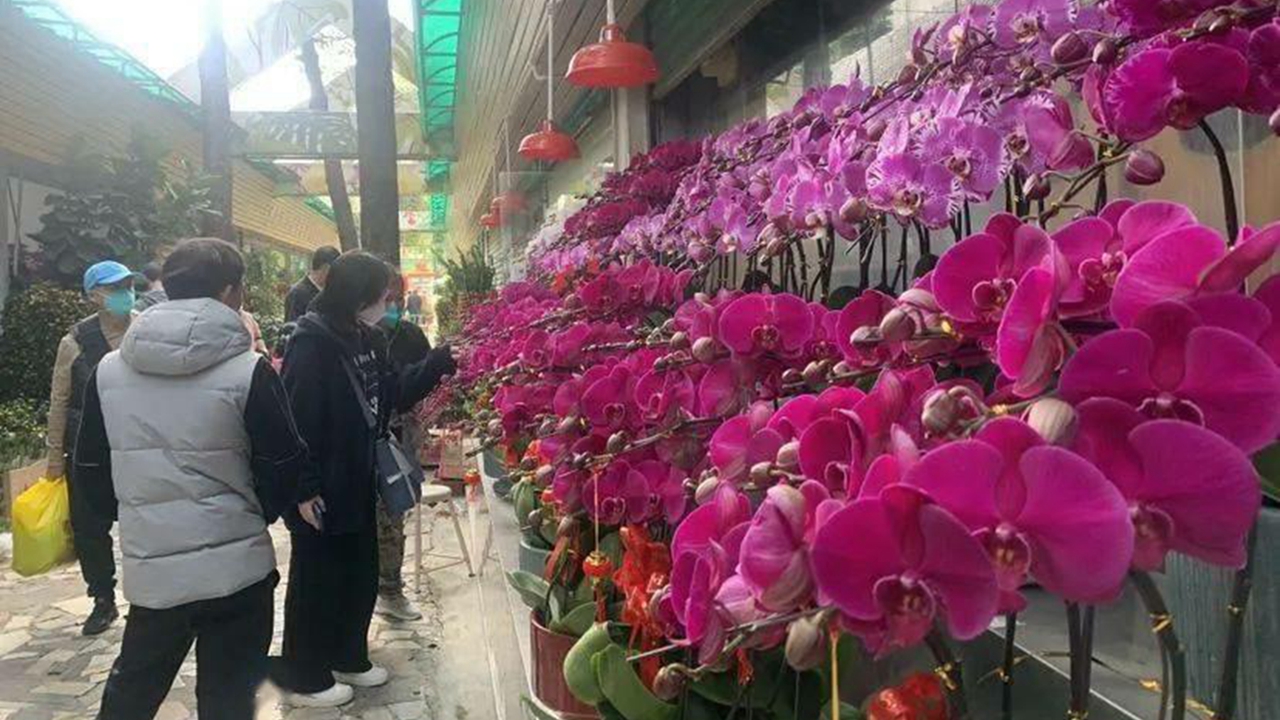 Shoppers select Spring Festival flowers at Lily Flower Town in Longgang District on Friday. Tang Guangming

Aside from potted phalaenopsis orchid, which has been a staple for many people as they prepare their New Year decorations, potted apple trees are also very popular this year since it symbolizes being safe and sound in Chinese.
A store owner in Meilin Agriculture Products Wholesale Market surnamed Yan said her shop sold dozens of potted apple tree per day recently as the Chinese New Year is approaching.
Some pet and aquarium stores at the Meilin market have also made full use of the Chinese New Year shopping spree to sell potted plants and flowers.
According to a shop owner identified as Ayu, the flower business is getting better day by day with more citizens hanging around flower fair venues.