Flight ZH9024, carrying over 100 passengers from Singapore, arrived at Shenzhen Bao'an International Airport at around 12:23 a.m. yesterday, marking the official implementation of measures for inbound international travelers such as quarantine-free travel for international flights and the 144-hour visa-free cross-border travel starting from yesterday.
The first batch of arriving international travelers walk out of a boarding bridge at the Shenzhen airport yesterday. Zhu Wenming

The arrival of the passengers also marked the operation of Terminal 3's (T3) entry section on the first floor, which was closed for nearly two years due to the COVID-19 pandemic, according to the Shenzhen airport. Previously, inbound international travelers needed to complete entry procedures in the designated area outside T3.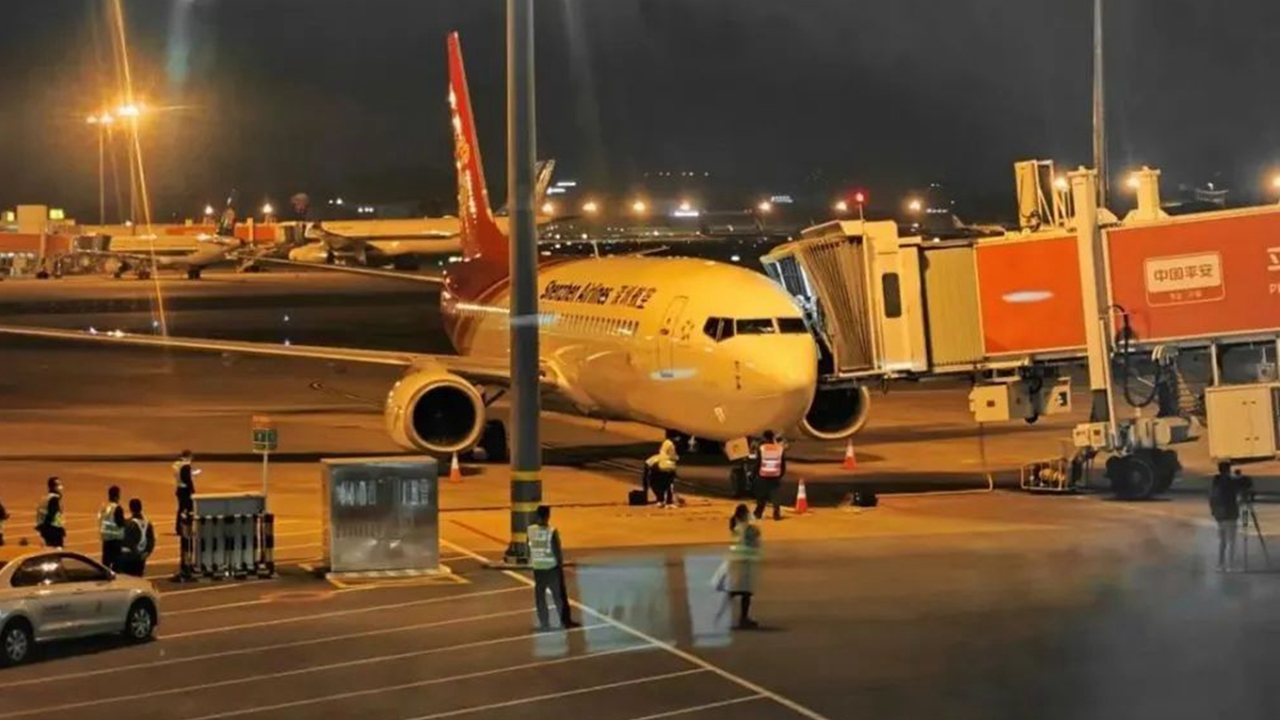 The first inbound flight after quarantine policies were lifted docks at the Shenzhen airport yesterday. SD-Agencies

In the entry section, the airport authority installed health declaration verification machines for arriving passengers to report their health condition. The airport entry-exit inspection station also opened more than 10 lanes for arrivals to go through entry procedures. Inbound passengers still need to present a negative COVID test result taken within 48 hours prior to traveling, as well as wear protective masks onboard flights, as per relevant rules.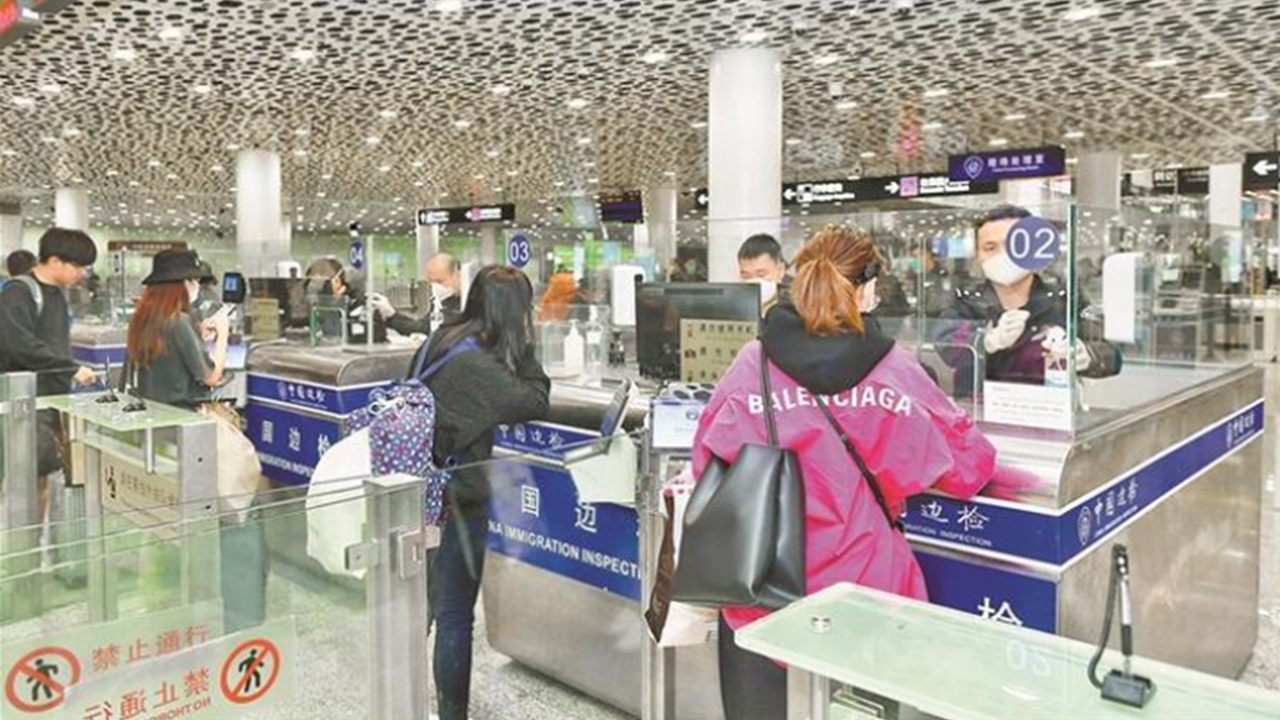 Inbound travelers go through customs checks at T3 of the Shenzhen airport. Zhu Wenge

Also starting from yesterday, Shenzhen Airport Ferry Terminal opened a route to China Ferry Terminal in Tsim Sha Tsui in Hong Kong and resumed the ferry route with Macao Outer Harbor Ferry Terminal. It now operates three ferry services to Hong Kong and one ferry service to Macao every day.
Shekou Cruise Homeport also resumed ferry services yesterday with 18 services going between Shenzhen and Hong Kong a day. About 300 passengers arrived at Shekou Cruise Homeport in two ferries yesterday from the Hong Kong airport and Sheung Wan.
Xiong Min, director of the ticket center of Shenzhen Airport Ferry Terminal, reminded travelers to Hong Kong that they don't need to make reservations, but they need to provide negative 48-hour nucleic acid test reports and complete ticket purchases in advance.