"Diego & Frida: Life Chronicles," a collection of 60 photographs that tells the tumultuous story of the artistic couple, painters Frida Kahlo (1907-1954) and Diego Rivera (1886-1957), is being presented at the Jupiter Museum of Art.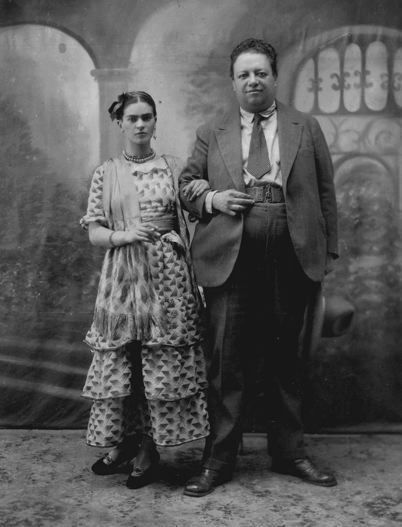 Frida Kahlo (L) and Diego Rivera on Aug. 21, 1929. Photos from the Jupiter Museum of Art's WeChat account

The photos depict important moments in the lives of the couple. They also reflect the pain and physical deterioration of Kahlo and her political activism. Rivera and Kahlo is one of the most celebrated couples of Mexican art history. Their charismatic personalities helped to establish a movement which would have a definitive influence on the cultural life of Mexico in the 20th century. Together for almost 25 years (from their marriage in 1929 until Kahlo's death), their relationship was defined by a myriad of events and failed encounters that transcended the realm of the private to become part of the public domain.
The romantic union between Kahlo and Rivera brought together intellectuals, politicians and celebrities. Their home was a place of gatherings, deliberations and intrigue within the social and political life of Mexico. The intermittent periods during which they lived in the United States, due to commissions Rivera received, helped to shape their views on capitalism, progress and revolution, but it was also a breaking point in their personal relationship. Their return to Mexico marked another turning point: The couple separated towards the end of 1939 only to marry again one year later in San Francisco.
Kahlo (R) and Rivera in their workshop in this 1943 photo.

Kahlo is known for her many portraits, self-portraits and works inspired by the nature and artifacts of Mexico. Inspired by the country's popular culture, she employed a naïve folk art style to explore questions of identity, postcolonialism, gender, class and race in Mexican society. Her paintings often had strong autobiographical elements and mixed realism with fantasy. In addition to belonging to the post-revolutionary Mexicayotl movement, which sought to define a Mexican identity, Kahlo has been described as a surrealist or magical realist. She is known for painting about her experience of chronic pain.
Rivera was also a prominent painter. His large frescoes helped establish the mural movement in Mexican and international art.
Dates: Until Feb. 2
Tickets: 48 yuan per person, 78 yuan for two persons
Venue: Jupiter Museum of Art, Futian District (木星美术馆)
Metro: Line 3 to Futian Bonded Area Station (福保站), Exit B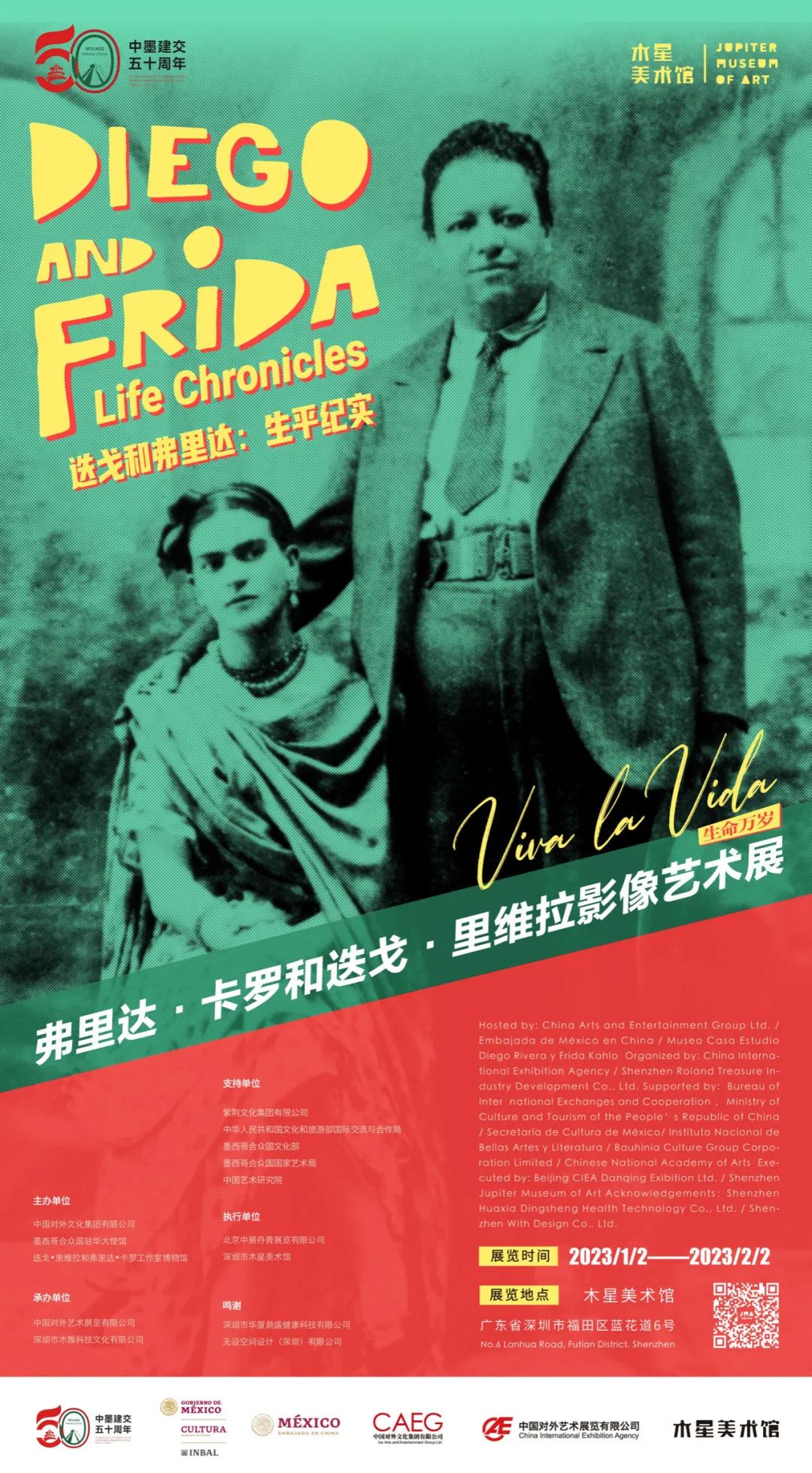 A poster for the exhibition.